Millie Bobby Brown Used This Age-Old Makeup Hack to Make Her Eyes Look Bigger (and Brighter)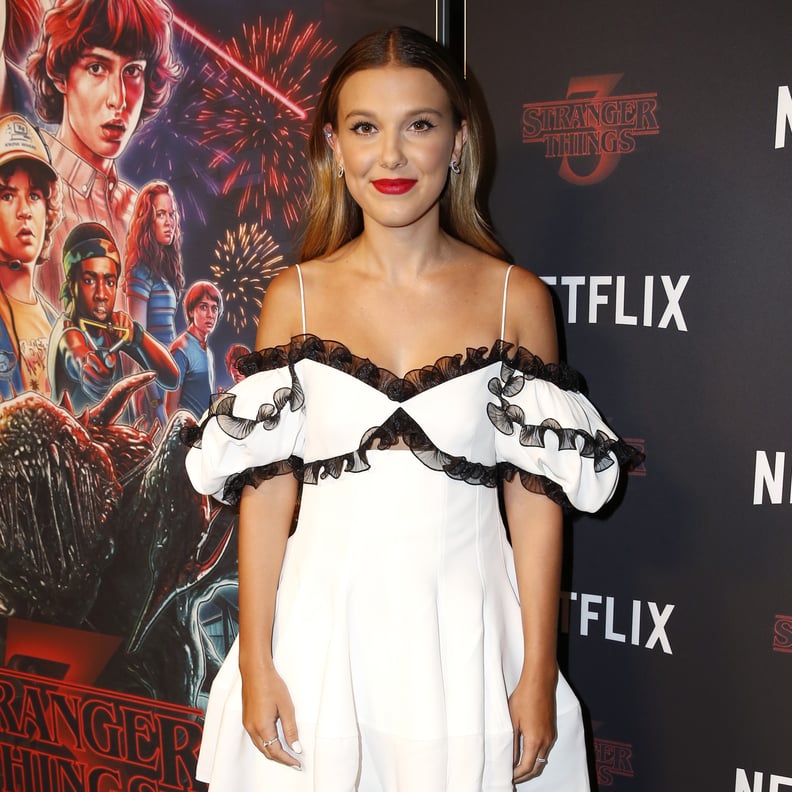 Millie Bobby Brown attended an event in November promoting Stranger Things season three with a beauty look that embodied Hollywood glamour: bright red lipstick and eye makeup that was both simple and elegant. Regarding the latter, it wasn't her long eyelashes or effortless flick of winged eyeliner that caught our attention. Instead, it was what her makeup artist Kelsey Deenihan appeared to have used to make her eyes look even brighter.
Brown's eyes appeared to have a swipe of a white-beige eyeliner along her bottom waterline. Beneath it, Deenihan traced on a brown liner, making Brown's eyes look slightly wider.
This isn't a new trick; in fact, makeup artist Sarah Lucero once told POPSUGAR that using lighter eyeliner creates a contrast to any blue or purple tones inside the lid. She recommended swapping out the white hue with a sienna or terracotta for those with darker skin tones for the same effect.
Check out Brown's latest eye makeup look ahead.