10 Chic Model Tattoos That Will Make You Want to Get Inked
Models have the best skin care tips and product recommendations and always have the inside scoop on the most essential mascaras. So (of course!) when we're looking for tattoo inspiration, we look to the goddesses of the runway. While Cara Delevingne may have put model ink on the map, there's many in her cohort with tantalizing tattoos. Get a closer look!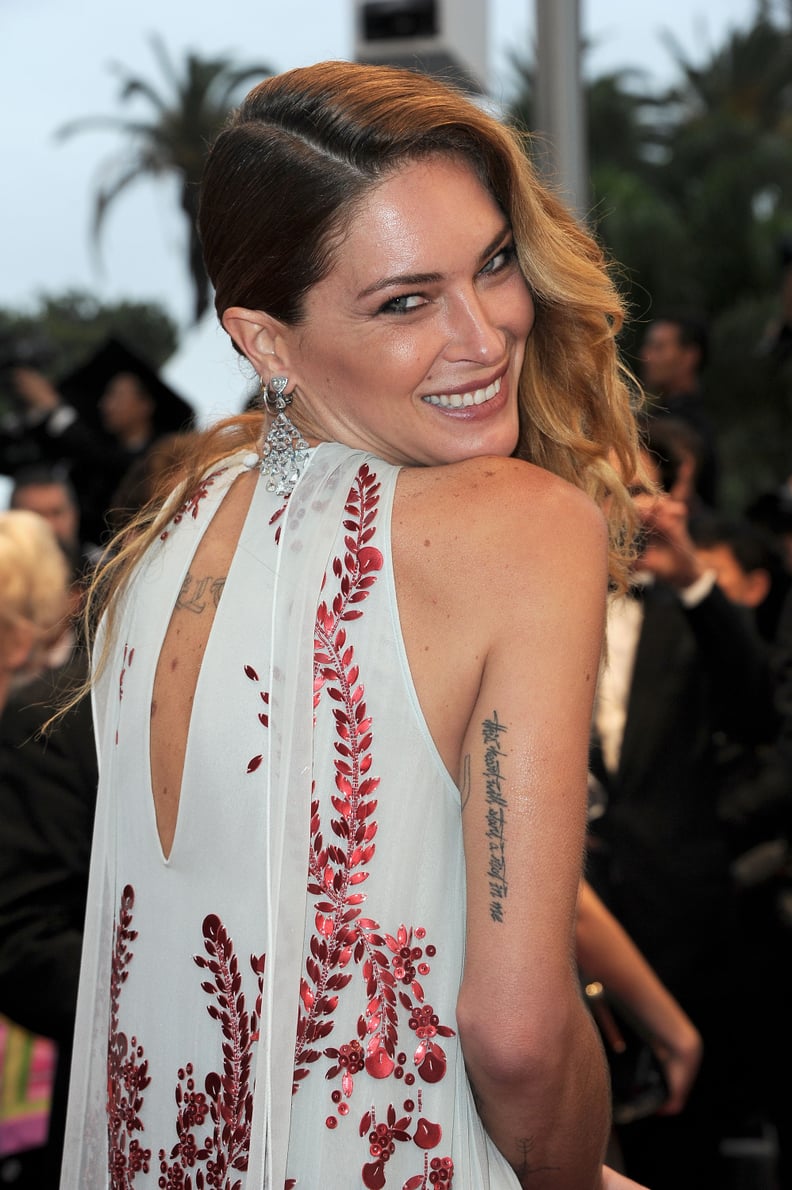 Erin Wasson
This model has been getting ink since she turned 17, has dozens of tattoos, and has no plans to stop yet. "All of my tattoos are very much based on symbolism. And they're all very sneaky,"she told Into the Gloss.
Lily Donaldson
The elegant script on Lily's wrist is actually the names of her mother (Tiffany) and sister (Aurelia) — written in the model's own handwriting.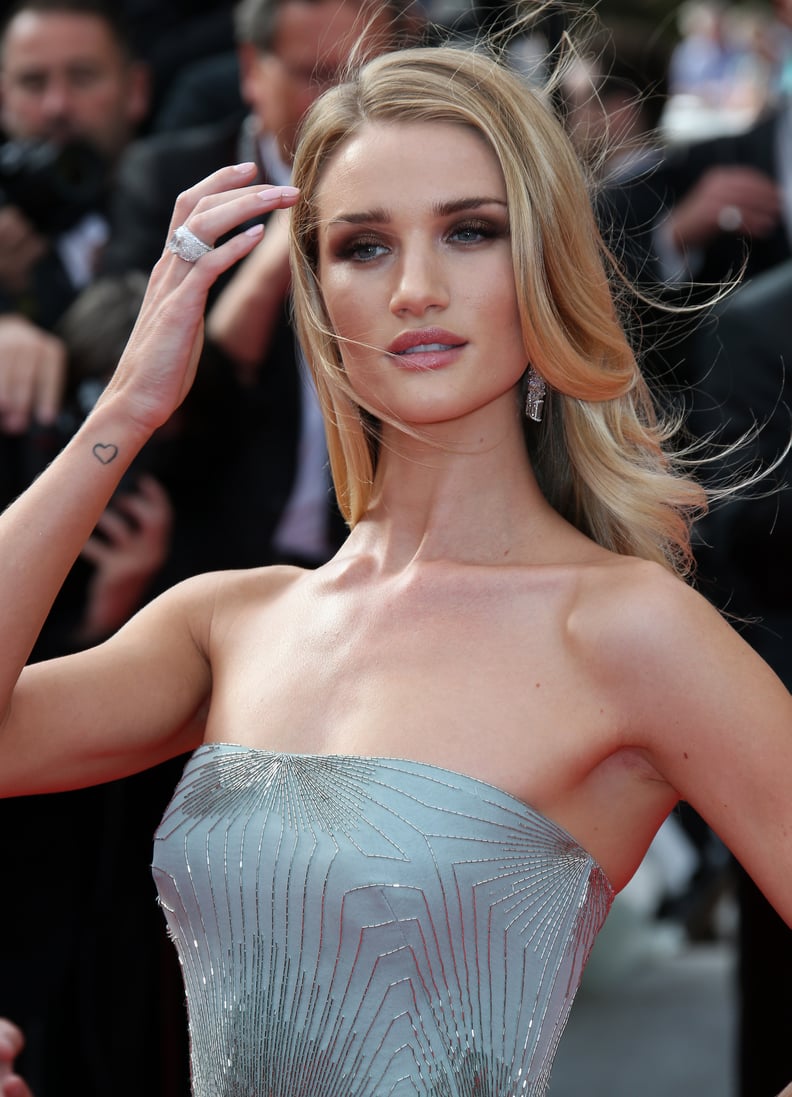 Rosie Huntington-Whiteley
Rosie's tiny heart tattoo on her wrist is as dainty as she is!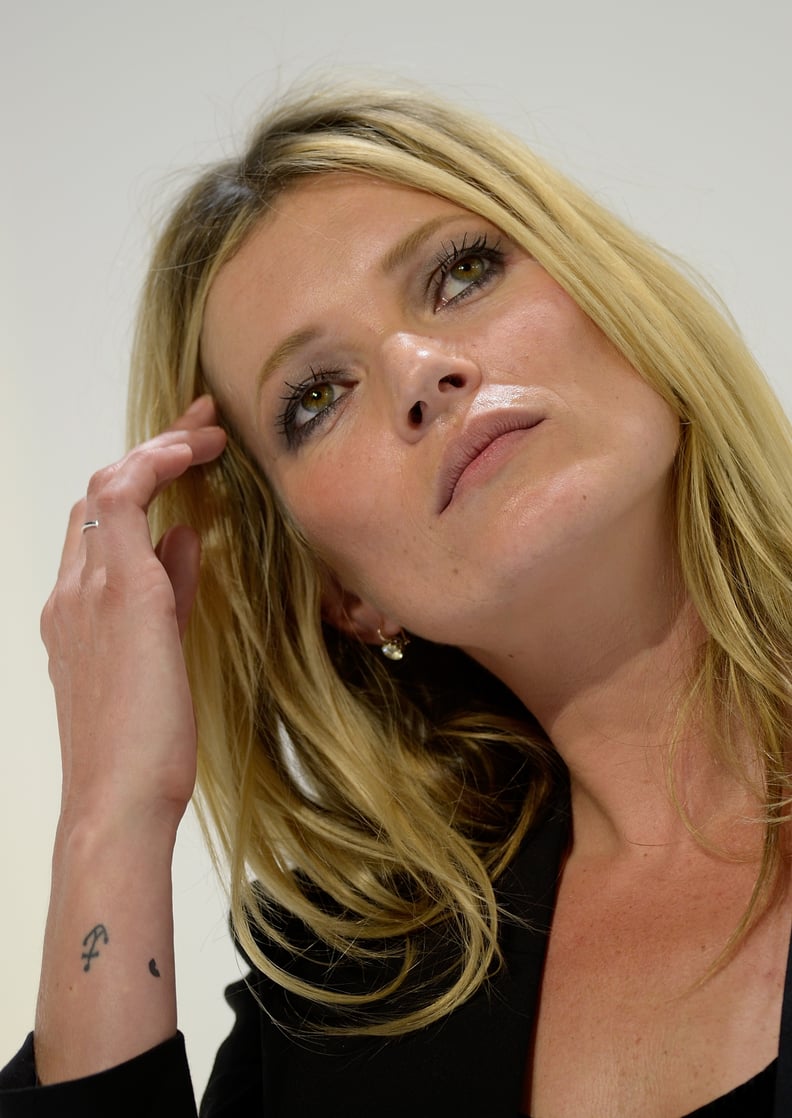 Kate Moss
Kate has a few cute inks. She has a few birds tattooed right above her booty in addition to this simple anchor.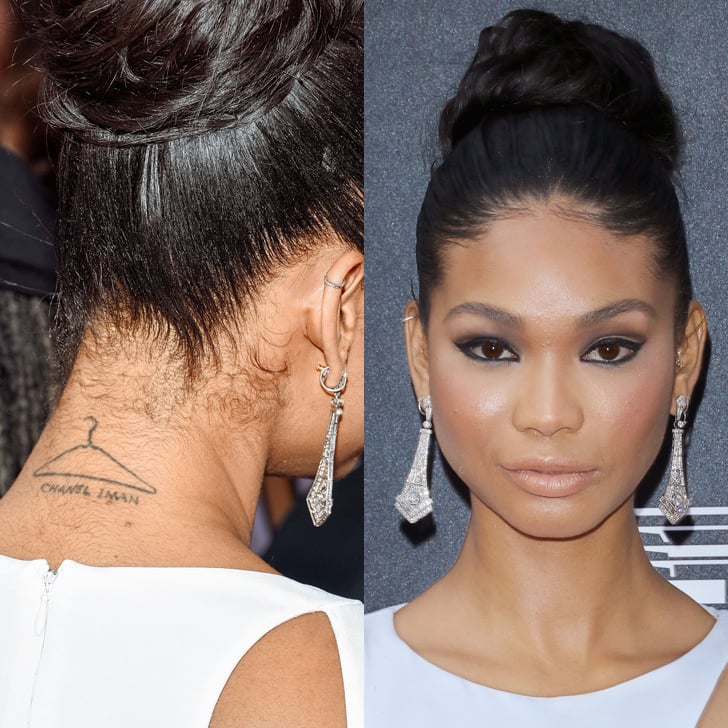 Chanel Iman
"You put clothes on a hanger, and you put clothes on a model. So it represents being a model," Chanel once told Harper's Bazaar.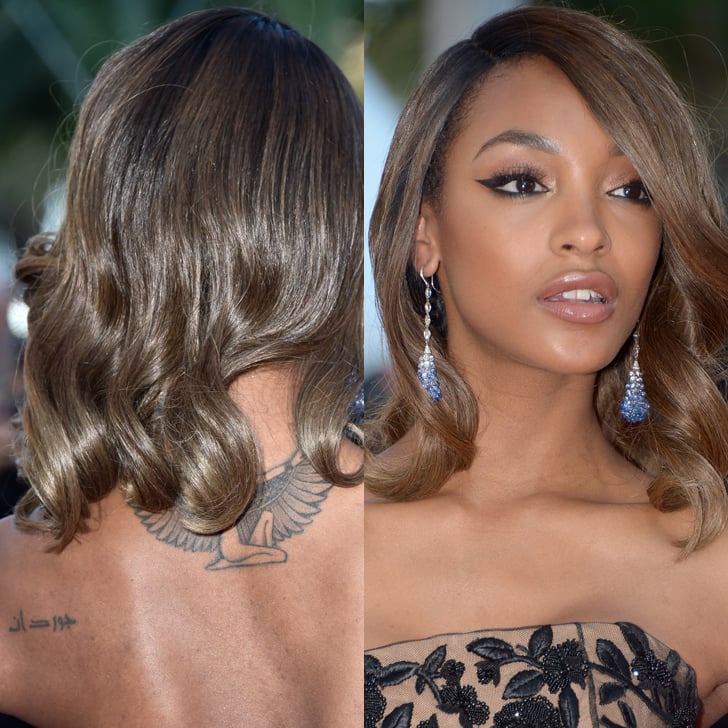 Jourdan Dunn
Jourdan has her son's name tattooed on her body, as well as this detailed ink of the Egyptian goddess Isis.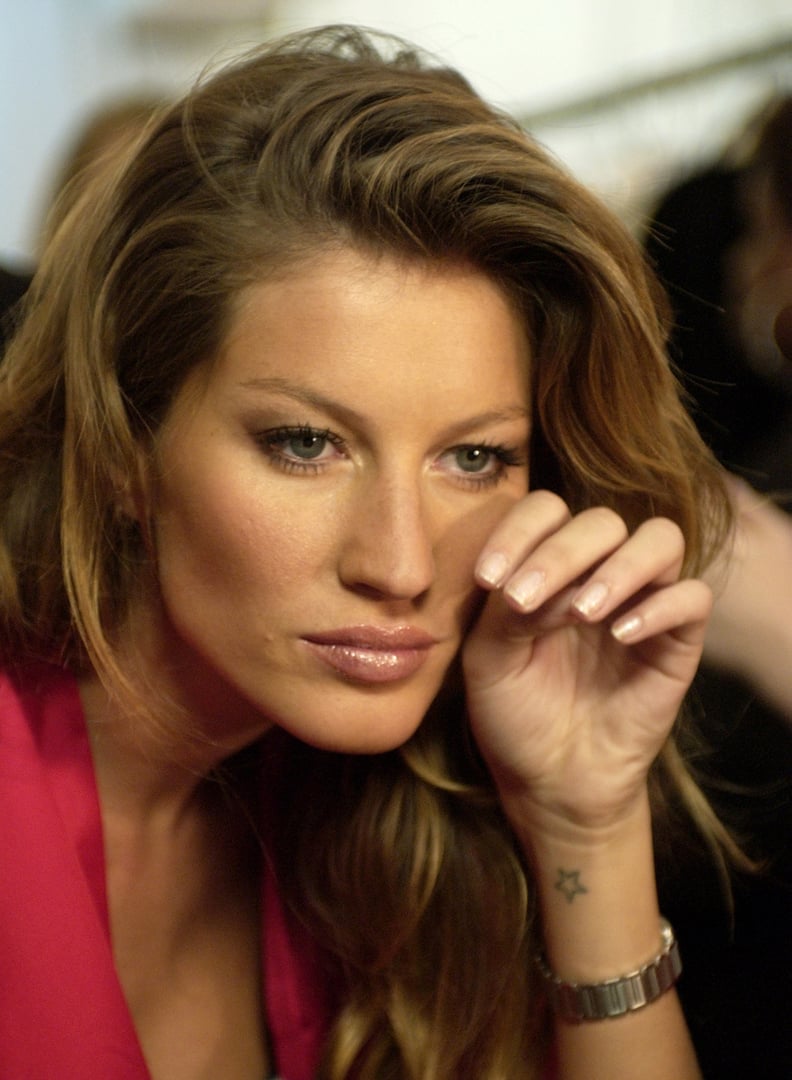 Gisele Bündchen
Gisele told the New York Daily News that she got this tiny star tattoo in honor of her grandmother. "When I first moved to New York, there were no stars in the sky, so to remind me of her I drew one on my wrist and kept it there for a month," she said. "Then had someone draw it in, which is why it's a little crooked. It's held up pretty well for 10 years. It helps me to ­remember her."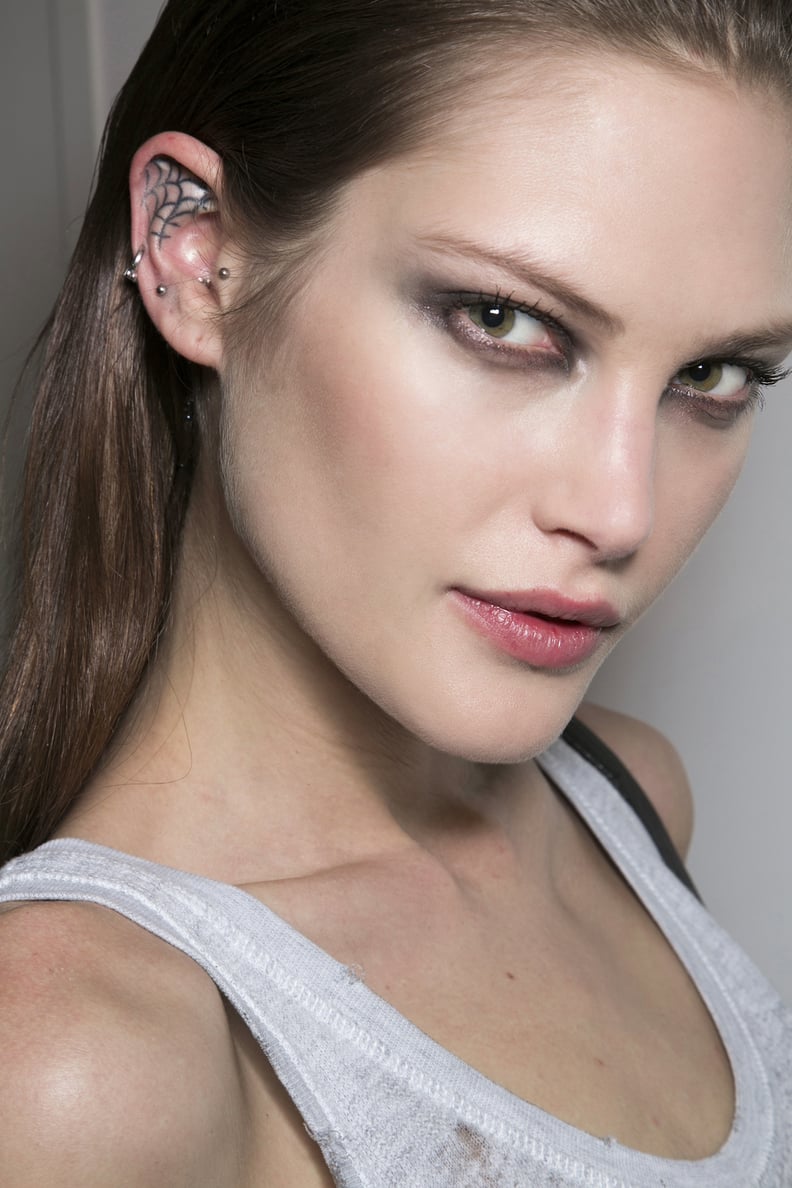 Catherine McNeil
This model has many tattoos, including this little spiderweb in her ear. She admitted that she finds tattoos "seriously addictive."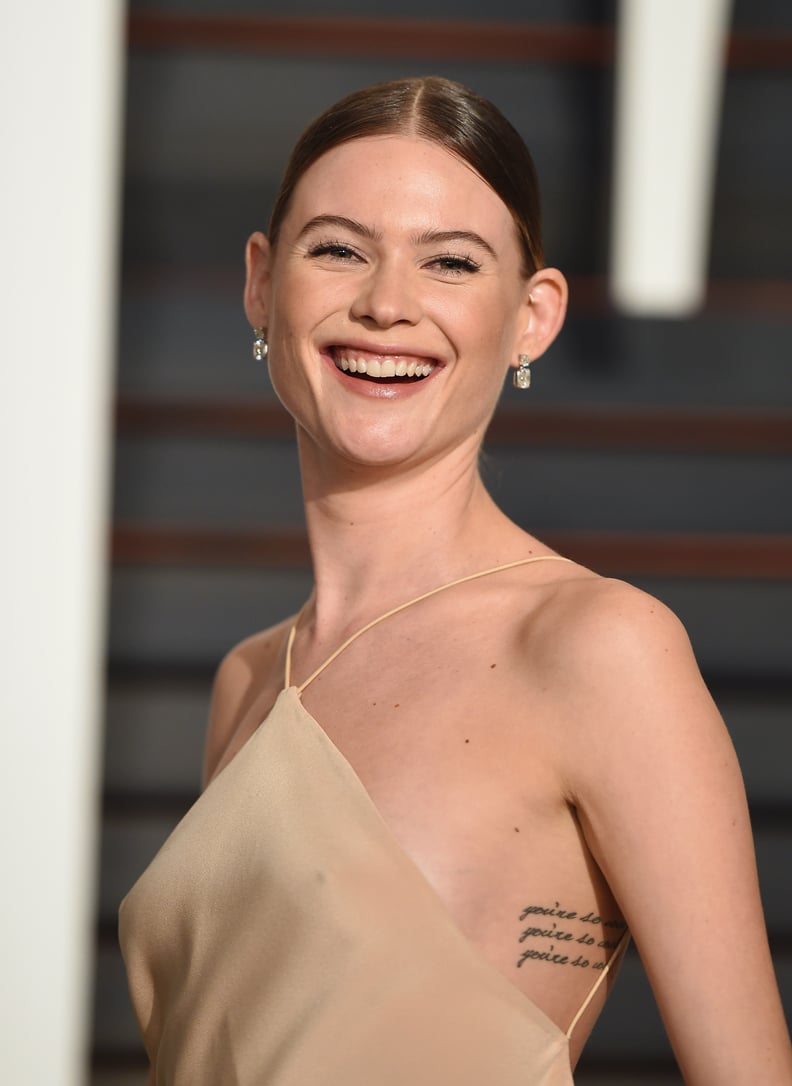 Behati Prinsloo
Behati's tattoo is also written in her own handwriting — it says "you're so cool" three times over.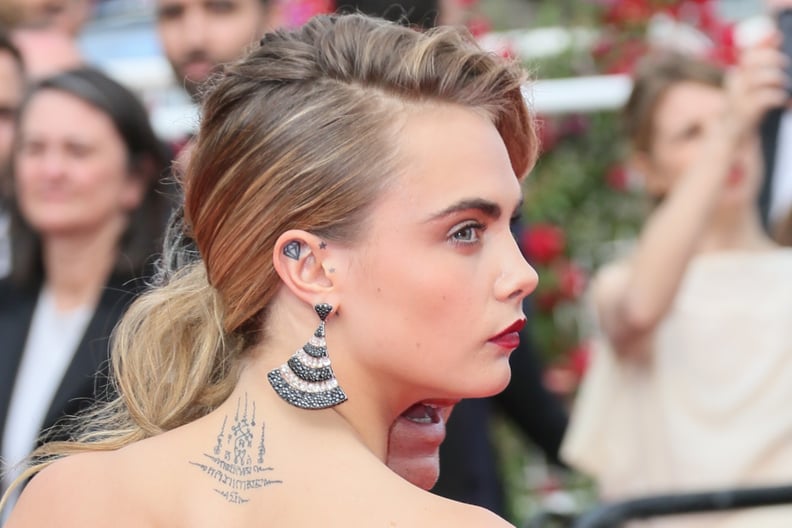 Cara Delevingne
Beauty junkies may fangirl over Cara because of her brows, but the model's tattoos are also incredible. While it's hard to keep up with all her ink, she frequently posts her freshest works of art on her Instagram account. We're especially partial to this diamond hidden in her ear.