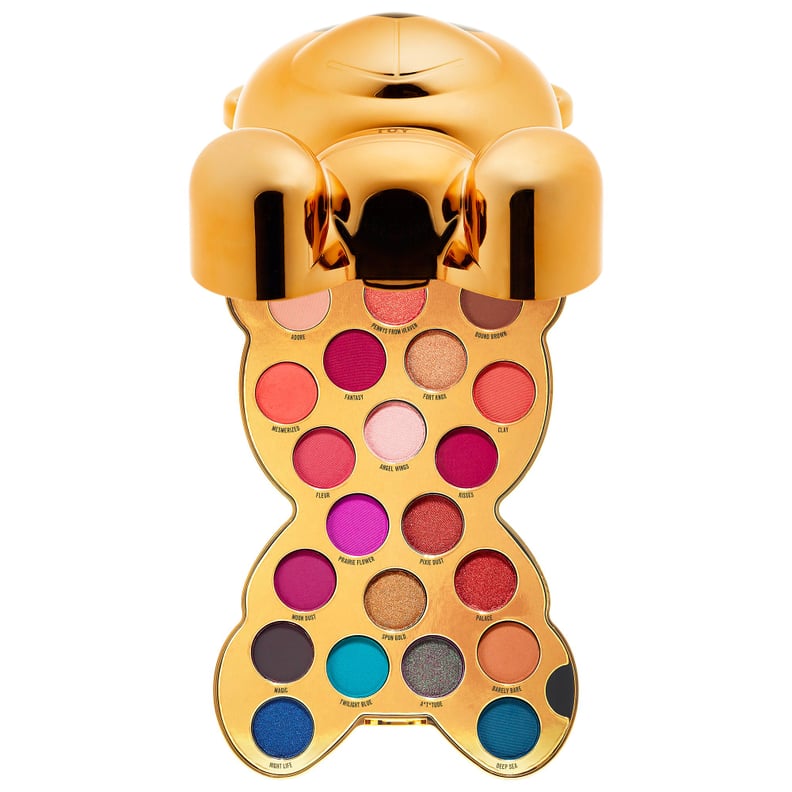 The highly anticipated Moschino x Sephora collection finally launched in stores yesterday. Both beauty addicts and fashion enthusiasts ran to their local Sephora branches to try to get ahold of the bear-adorned products. Unfortunately, the collection sold fast and many dedicated fans were unable to get their hands on a single piece of the collection.
One of the highlights of the collection is the Moschino Bear Eyeshadow palette, a large golden bear that has the classic Moschino "This Is Not a Moschino Toy" saying on its belly. The gold bear is filled with 21 shades of pigmented eye shadow. The top half of the palette (near the bear's head) is filled with warm pinks, oranges, and browns; the middle has a selection of purple hues; and the bottom, near the feet of the bear, contains blue hues. The palette includes both matte and shimmer shades and a large mirror.
When you're finished using the shadow palette, you can remove the cardboard tray containing the makeup, turning it into a keepsake box.
Another standout from the collection is the makeup brush set. The Moschino Bear Brush Set ($54) contains five gold brushes topped with the iconic Moschino teddy head, and they are ultra adorable. The set includes a face brush, a cheek brush, a highlighting brush, and two eye shadow brushes.
Although you can't get the collection online, it's still worth calling a few Sephora locations to see if they have anything left in stock. If you're a die-hard Moschino fan who NEEDS to have this collection, look at our swatches of the palette on different skin tones before heading to eBay, where the bears and brushes are already selling for over $100.
Read on to see the swatches.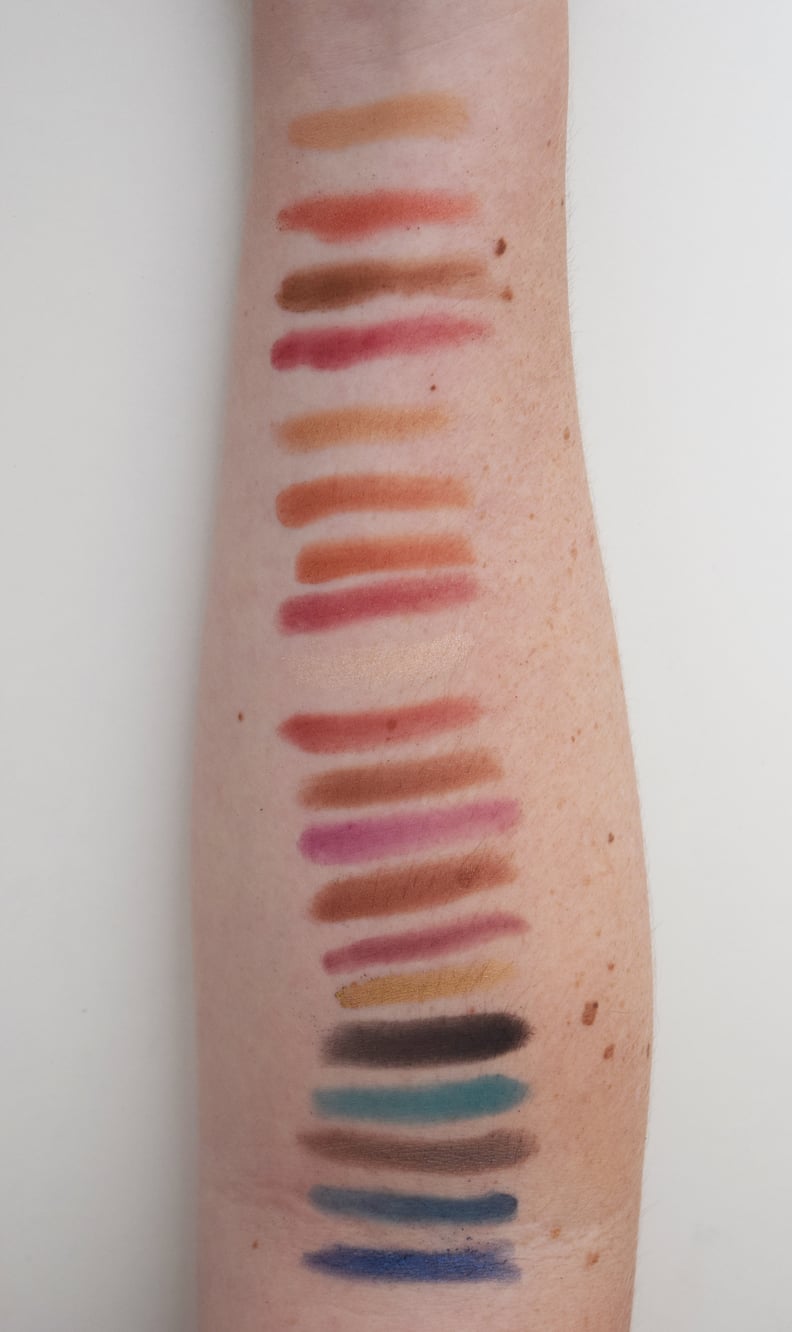 Fair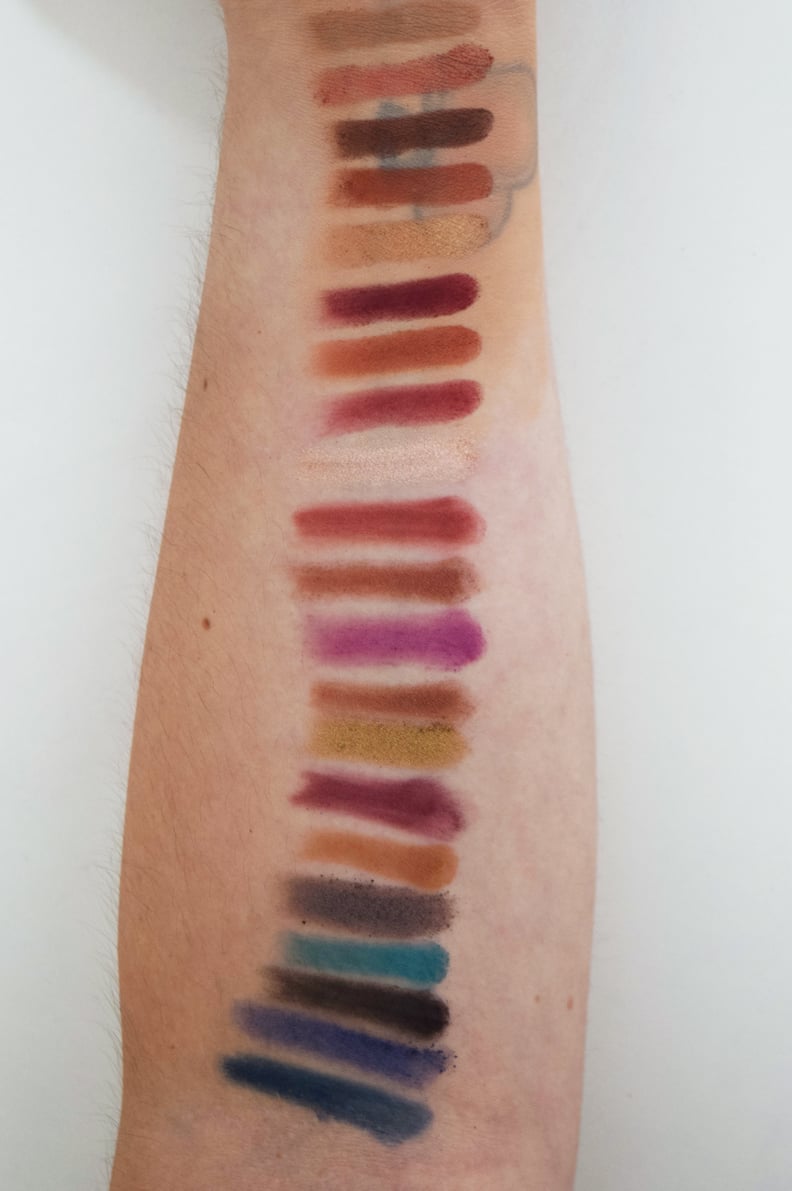 Light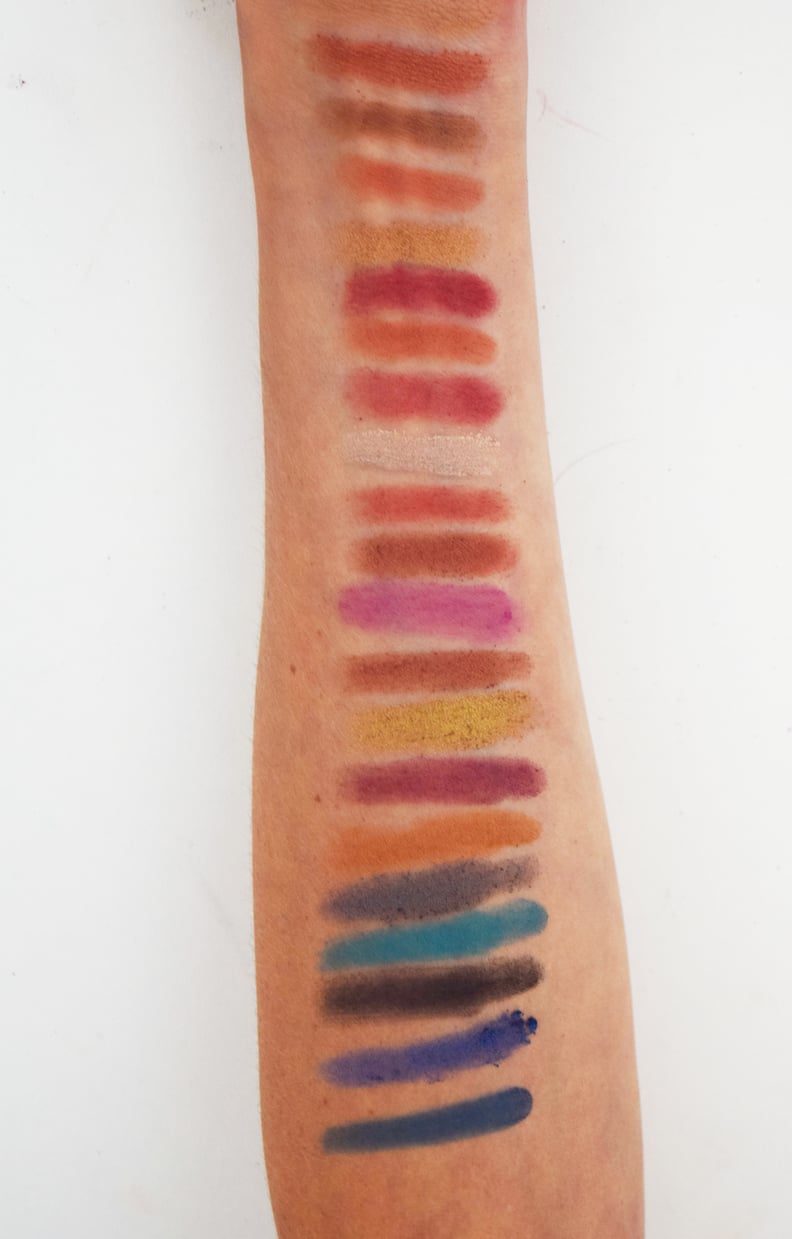 Medium
Tan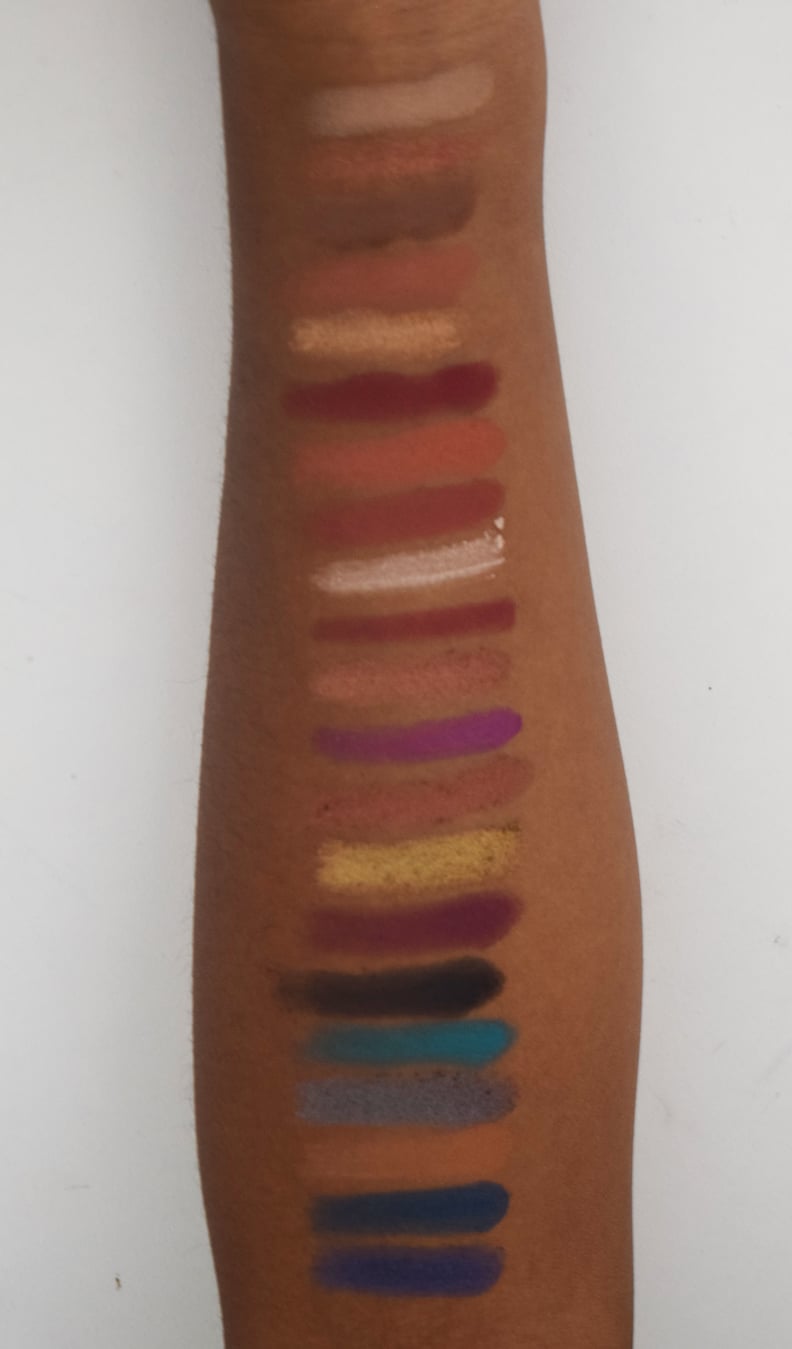 Dark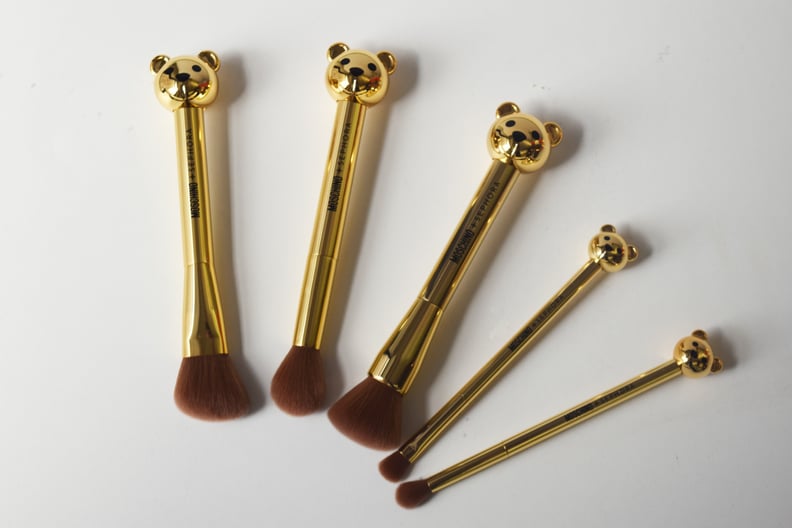 Moschino + Sephora Bear Brush Set