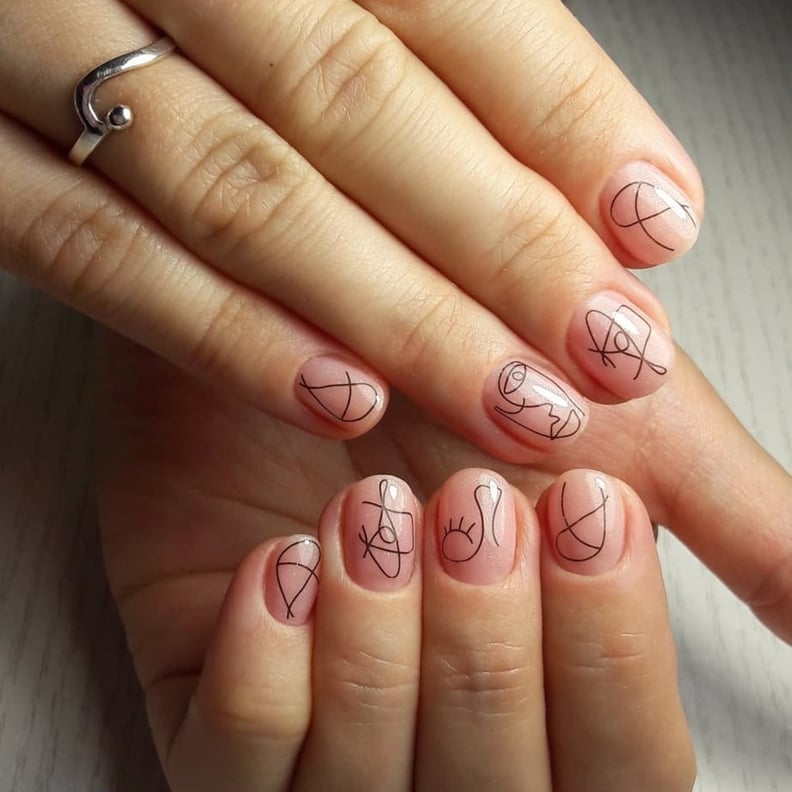 What better way to get the buzziest nail art inspiration trends than from other parts of the world? If you're not a fan of jelly nails, or the intricacies of a dried flower mani, fear not — we've got the biggest trends bubbling up on Pinterest from around the globe that are going to be everywhere this season. From Germany's spike in searches for baby boomer nails, to the UK seeking something more simple like for red nails, you're sure to find plenty of inspiration for your next appointment.
Keep reading to get inspired by some of the top nail trends from around the world.
USA — Ombré
Think ombré nails are totally last year? Not the case, as people are still searching for them in the US. In fact, searches are up 88 percent, showing that people aren't bored of the fun color combinations yet.
Germany — Baby Boomer Nails
Germany — Baby Boomer Nails
UK — Red
It might be simple, but it's a classic (a supersexy one, at that). What better way to boost your confidence with a glossy red manicure? The UK seems to agree with searches up 90 percent.
Argentina — Sculpted Nails
In Argentina, it's all about the nail shape. Sculpted nails are a favorite for the country, but maybe call in your nail tech for help on this one.
Argentina — Sculpted Nails
Brazil — Nail Stickers
Who says cute nail art always has to be difficult? Brazilians are loving the simplicity of using nail stickers to create intricate designs.
Australia — Marble
Australia knows what's up when it comes to an on-trend set of nails. They're mad over marble, and it's easy to see why.
Japan — Nuance
There are few things in life prettier than Japanese nail art. The reason it's so beautiful and intricate? The use of nuance nails. With a 55 percent increase on Pinterest, the inspiration possibilities are endless.
Spain — Multicolored
Spain is injecting color, and lots of it, back into their manicures. Up 239 percent, this proves that you don't always need to struggle in choosing just one color in the salon.
South Africa — Glitter
With a 102 percent increase, South Africa is all about the glitter and with the endless color choices, it's a trend that isn't going out of popularity anytime soon.
Mexico — Neutral
Although color and glitter are always on trend, sometimes you might just fancy keeping it simple with a neutral nail.