These Polishes Are Made With Coffee Because 4 Cups a Day Are Not Enough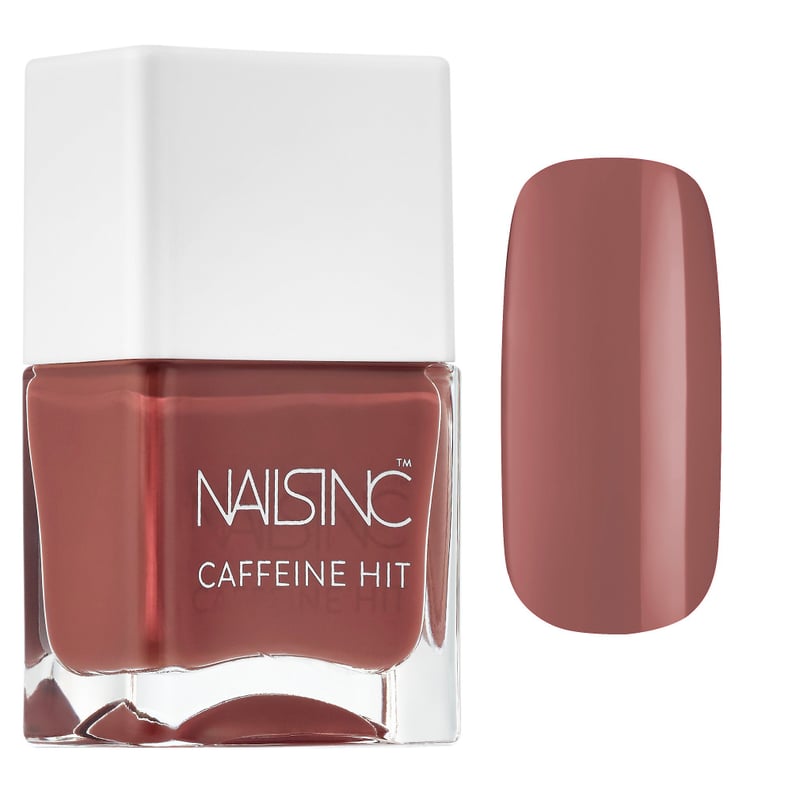 As POPSUGAR editors, we independently select and write about stuff we love and think you'll like too. If you buy a product we have recommended, we may receive affiliate commission, which in turn supports our work.
For some of us, four cups of coffee is simply not enough — it's a good thing Nails Inc. has a solution for caffeine-addicted beauty junkies. The polish brand has released the limited-edition Caffeine Hit Coffee Collection, which is packed with all the benefits of java so your fingers and toes can feel energized too.
The collection includes four brand new polishes ($11 each) and a scrub, all infused with caffeine to support regeneration for stronger nails. Three of the polishes offer a beautiful creme finish in brown hues that are neutral enough to match any outfit.
Chai Kiss is a deep hue, Afternoon Mocha is a light brown, and Espresso Martini is a rich, dark chocolate. There's also one glitter polish in the collection called Rise and Grind, which is a sparkly rose gold. Consider these polishes a dream come true for women of color who struggle to find true "nude" polishes to match their skin tones.
Make sure to exfoliate your hands and feet before applying your polishes with the Caffeine Hit Coffee Scrub ($15). It smells just like the comforting scent of your first morning cup of joe and will smooth and prep your skin for polish.
Read on to see every product in the collection, and try to resist the urge to brew that fifth cup.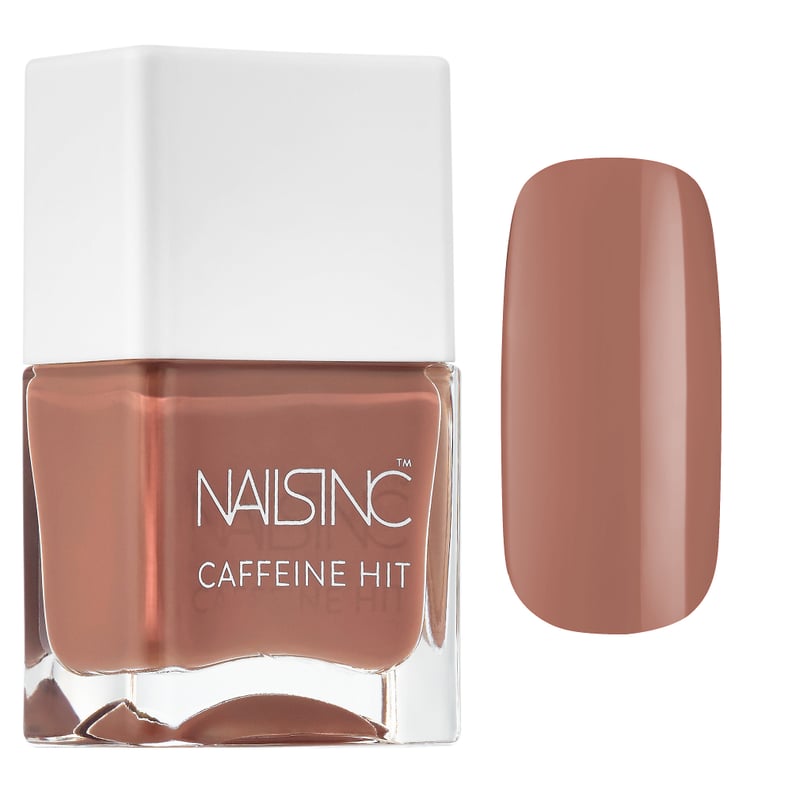 Nails Inc. Caffeine Hit Nail Polish Collection Chai Kiss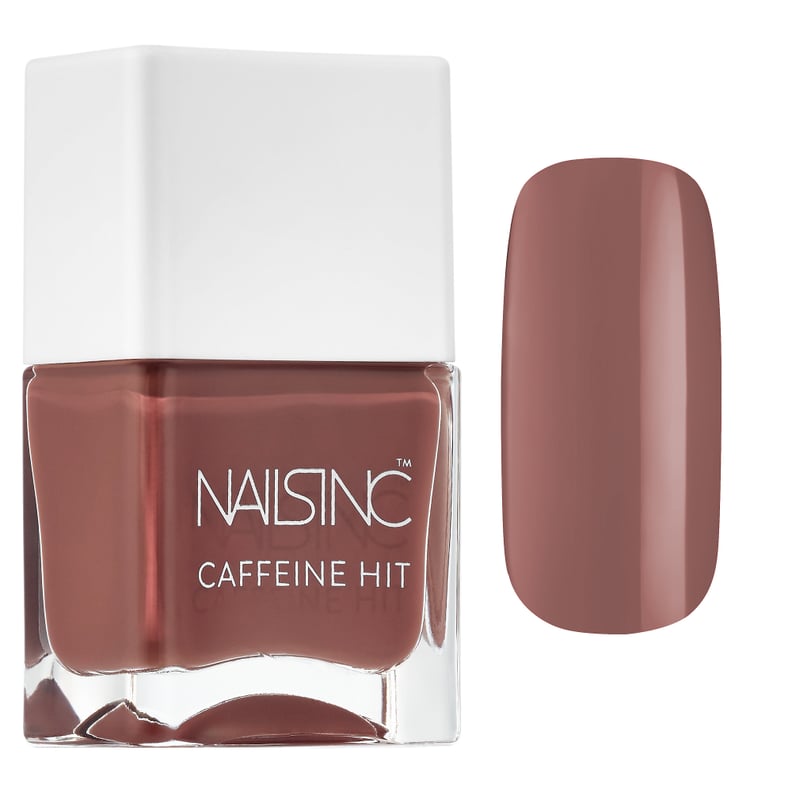 Nails Inc. Caffeine Hit Nail Polish Collection Espresso Martini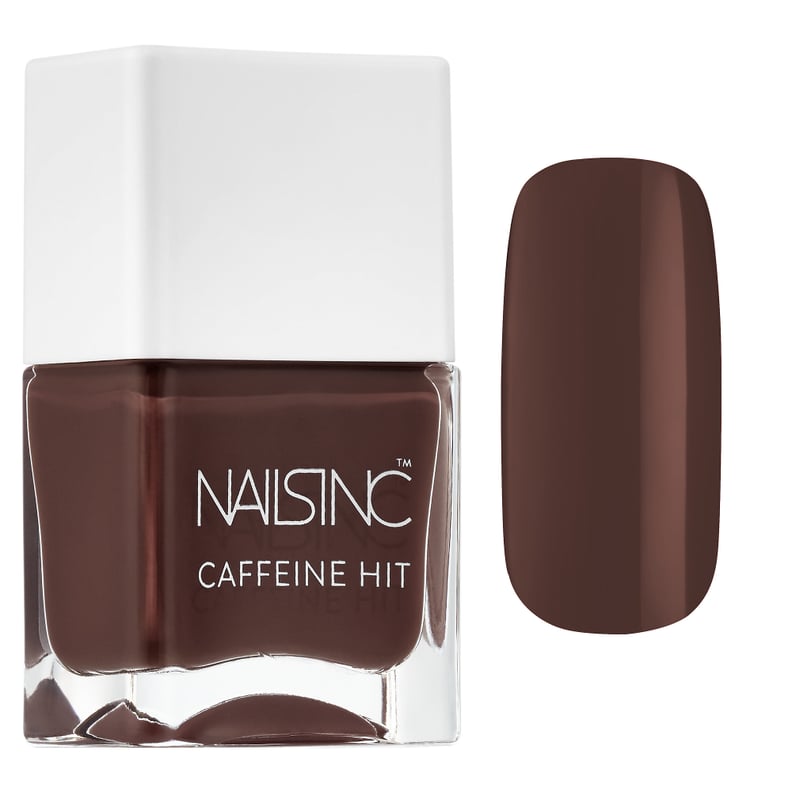 Nails Inc. Caffeine Hit Nail Polish Collection Afternoon Mocha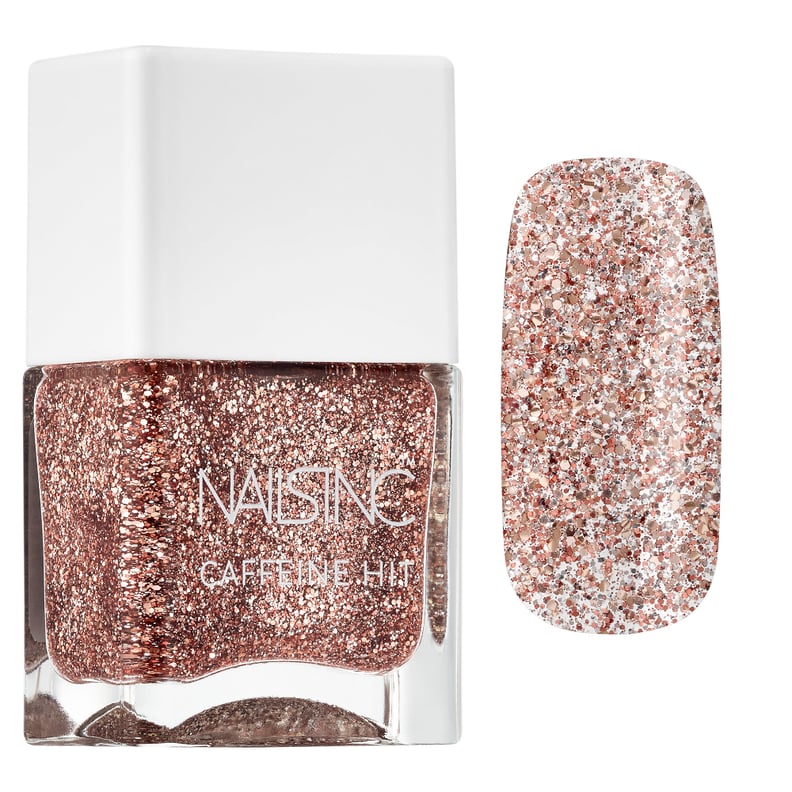 Nails Inc. Caffeine Hit Nail Polish Collection Rise and Grind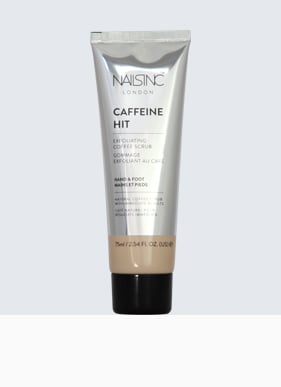 Nails inc Caffeine Hit Coffee Scrub