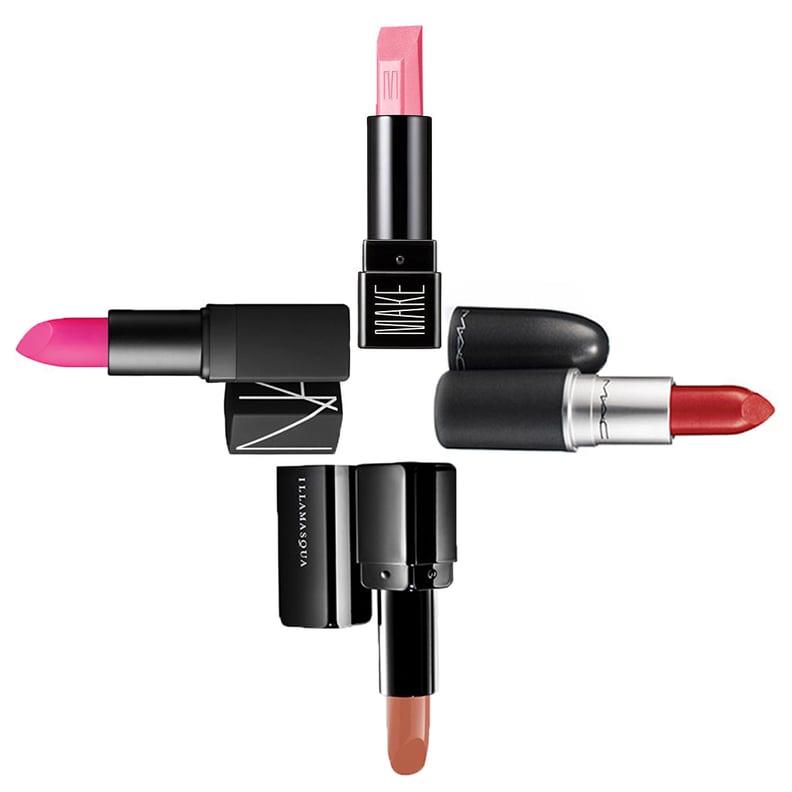 Every editorial product is independently selected by our editors. If you buy something through our links, we may earn commission.
Lipstick has the way of transforming both your mood and your complexion. One swipe of red can make you feel instantly polished, a pop of pink looks Victoria's Secret sexy, and a layer of nude adds sophistication. So we've rounded up the pout perfecters we can't live without. Don't blame us if you feel like going lipstick shopping!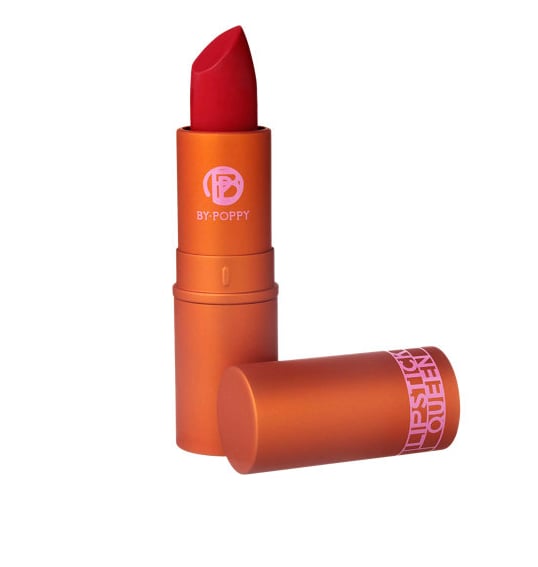 Lipstick Queen Endless Summer Lipstick in Aloha
As the resident beach bum and Summer weekend traveller, I'm always looking for one product I can pack that will punch up my look from the sand to the streets (without seeming like I tried too hard). That's why I've been keeping Lipstick Queen's Endless Summer Lipstick in Aloha ($22) in my travel tote. The semi-sheer orange-red gives me a hint of color without overpowering my pout like that of a matte shade. Plus, ingredients like hydrating Vitamin E and SPF 15 come in handy when the sun is shining.
— Lauren Levinson, beauty editor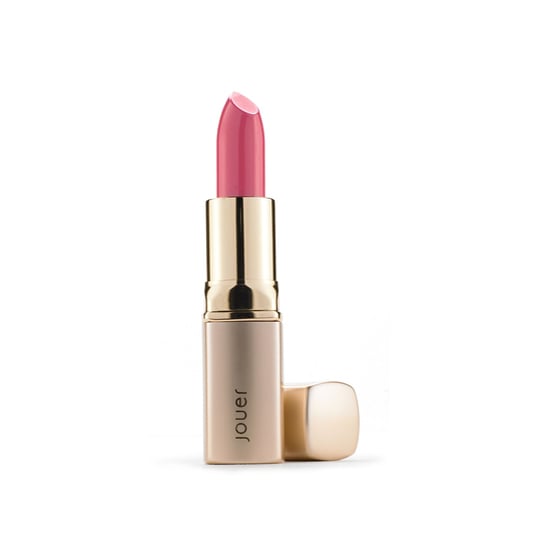 Jouer Hydrating Lipstick in Whitney
I'm not so much of a lipstick type of gal — I love pairing lip pencils with gloss or opting for a stain — but lipstick always pops better on camera. I was on the hunt for a shade that I could wear seamlessly from shooting to wearing in real life, and Jouer's Hydrating Lipstick ($22) did the trick. I'm obsessed with the consistency; it glides on and doesn't make my lips flake, thanks to the Brazilian Cupuaçu Butter. My shade of choice is Whitney, a bright pink with cool undertones, which reminds me of a light rose petal.
— Kirbie Johnson, beauty reporter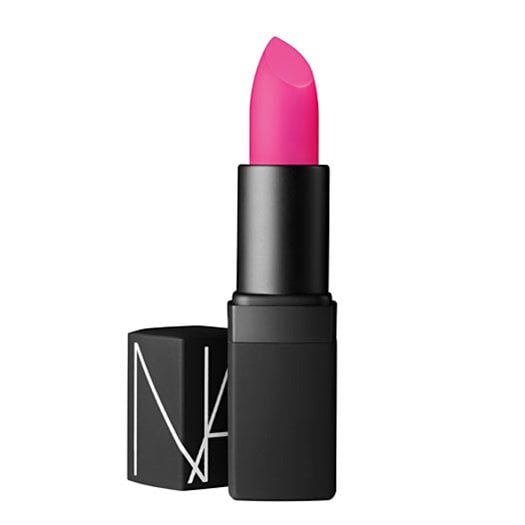 Nars Cosmetics Lipstick in Schiap
I've barely been at POPSUGAR for a month, and I already have a reputation to uphold when it comes to wearing bright lipstick. This long-wearing hot pink shade from Nars ($26) is an old standby. The semi-matte formula is just creamy enough to prevent a cracked smile, while the blue-based hue keeps my teeth from looking yellow. The fact that it matches my favorite purse is just a bonus.
— Emily Orofino, beauty editorial assistant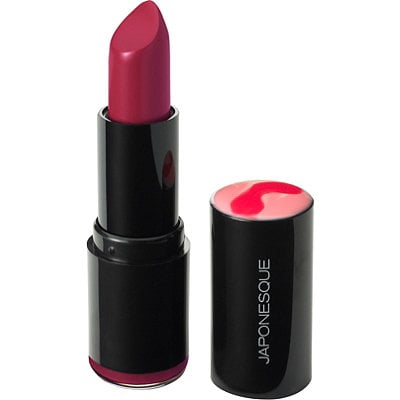 Japonesque Pro Performance Lipstick in Shade 7
During the Summer, sometimes it's refreshing to tone down my look and opt for a luxe shade that adds subtle color without being over-the-top. That's why all season I've been carrying Japonesque's Pro Performance Lipstick in Shade 7 ($20) in my purse at all times. The color is rich, but it still manages to be subtle, perfect for when I'm not in the mood for a bold lip. Also, the lipstick is smooth and long-lasting, so I can rock it from happy hour until the end of the night without fear that it's slowly melting in the hot weather.
— Aemilia Madden, editorial assistant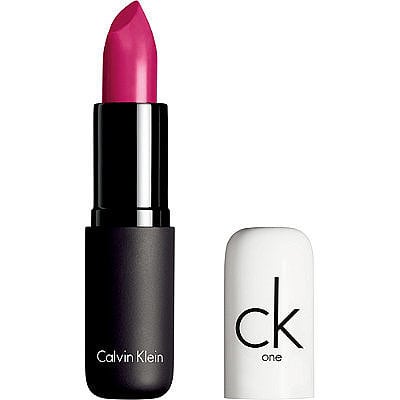 CK One Color Lipstick in Wanted
A have a strict rule when it comes to lipstick: I only wear colors that wow. Natural nudes and boring browns are not for me; I'd much rather wear something that pops. So, this CK One Color Lipstick in Wanted ($16) is my go-to party shade. It goes on smooth with an immediate blast of hot-pink color. It's not a long-wear formula, so I like to add a dusting of powder between layers to help it stay put.
— Jessica Cruel, assistant editor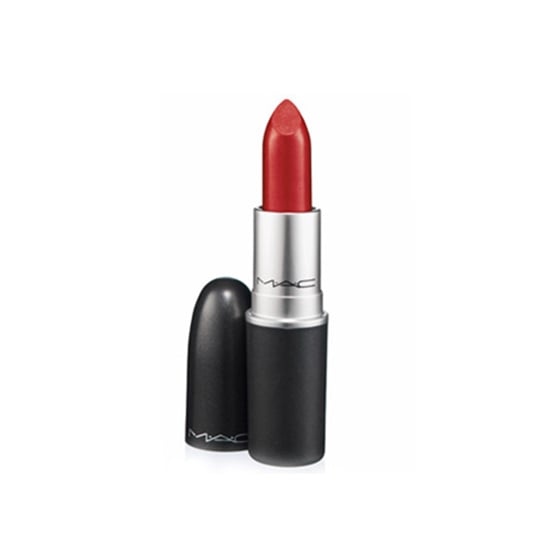 MAC Cosmetics Lipstick in MAC Red
I post 25 lipsticks I love from MAC. And this is coming from the self-proclaimed "nonlipstick" girl! However, most of them are limited editions that I've been scraping the bottom of the barrel with; Scarlet Ibis from the Marilyn Monroe collection and RiRi Woo from Rihanna's collaboration are among my favorites.
MAC Red ($16) is simple and to the point: a red with blue understones that has sex appeal.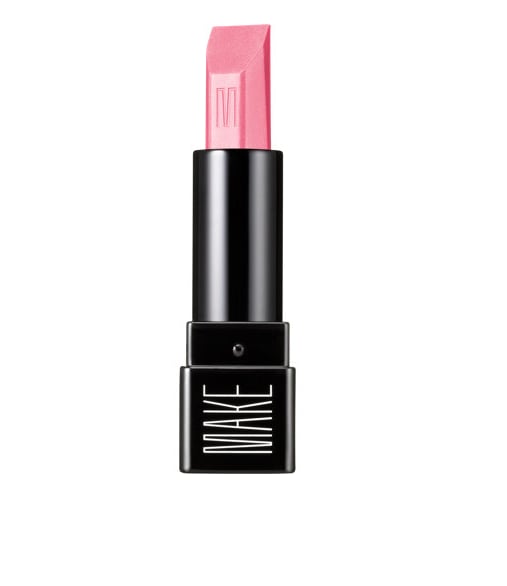 Make Silk Lipstick Satin in Ballet Flats
As I've been on the Summer wedding circuit, I've been into a more natural, romantic beauty palette of smoky-gold eyes, sun-kissed skin, and rose lips. Make's Silk Lipstick Satin in Ballet Flats ($25) adds a soft pink color to my mouth, while allowing me to keep the focus on my eyes (hello faux lashes!). I also love it for a work event, since it makes me look polished without seeming flashy. Bonus: Make's lipstick appears matte without drying out your pucker thanks to that slightly glossy, satin finish.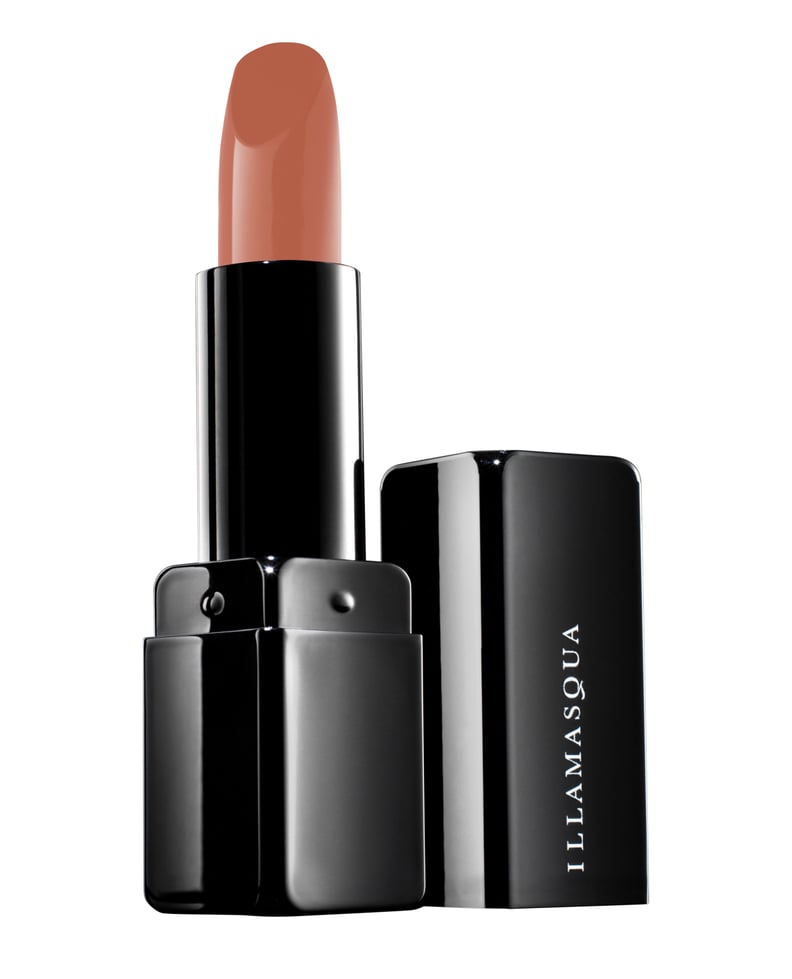 Illamasqua Lipstick in Rosepout
Even though I love my bold lipsticks, sometimes I want a more muted mouth to pair with smoky eyes. This has proven to be a difficult beauty find — I am pretty fair with a neutral (read: both pink and yellow) undertone. After years of searching, this new color from Illamasqua ($26, available July 31) is the first to give me a nude lip that looks sexy, not macabre.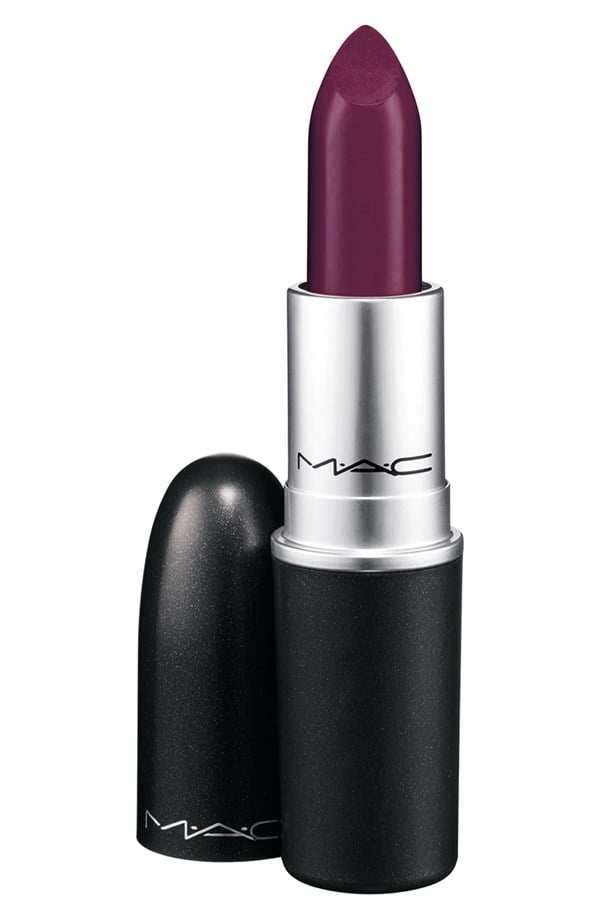 MAC Lipstick in Heroine
I used to be convinced that dark purple lipstick was just a color that could be pulled off by Lorde and vampires, but this year I've changed my tune. Though the color may seem intimidating at first, I've fallen in love with the dark purple lipstick that is MAC Heroine ($16). The color is deep and rich and is a great alternative bold lip if you're tired of your usual red. Plus, it looks great on every skin color (seriously, we tried it) and adds a little bit of mystery and intrigue to your look.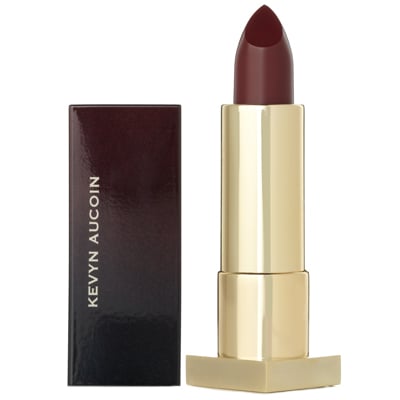 Kevyn Aucoin Lipstick in Bloodroses
Like most women, I can get moody. Whenever I'm feeling extradramatic, I immediately turn to this Kevyn Aucoin Lipstick in Bloodroses ($35). I love the rich shade that lands somewhere between plum and brown. It gives my look a '90s grunge vibe that warns everyone about my no-nonsense attitude, and it smells like berries. Sometimes I even layer it over a plum lip stain for added depth.