As POPSUGAR editors, we independently select and write about stuff we love and think you'll like too. If you buy a product we have recommended, we may receive affiliate commission, which in turn supports our work.
Though we're sad to see another Summer go, we're sending off the season with a bang — nautical nail art. A red, white, and blue color scheme mixed with stripes, polka dots, and anchors will instantly put you in a good mood. I created a simple nail-art design with an easy-to-paint anchor that will help you sail into the weekend in style. See how to get the look!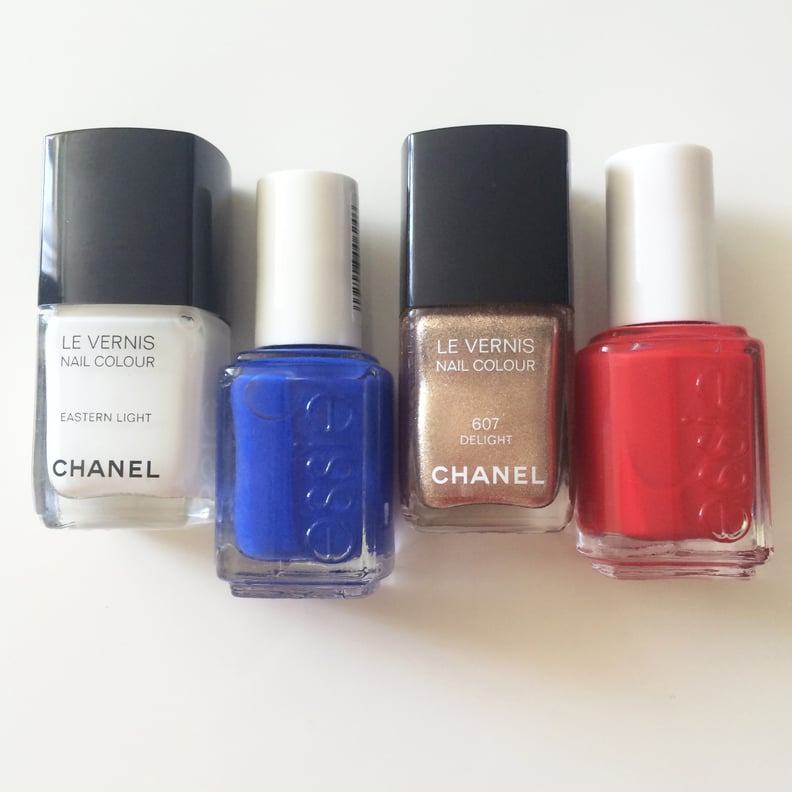 The Nautical Nail Polishes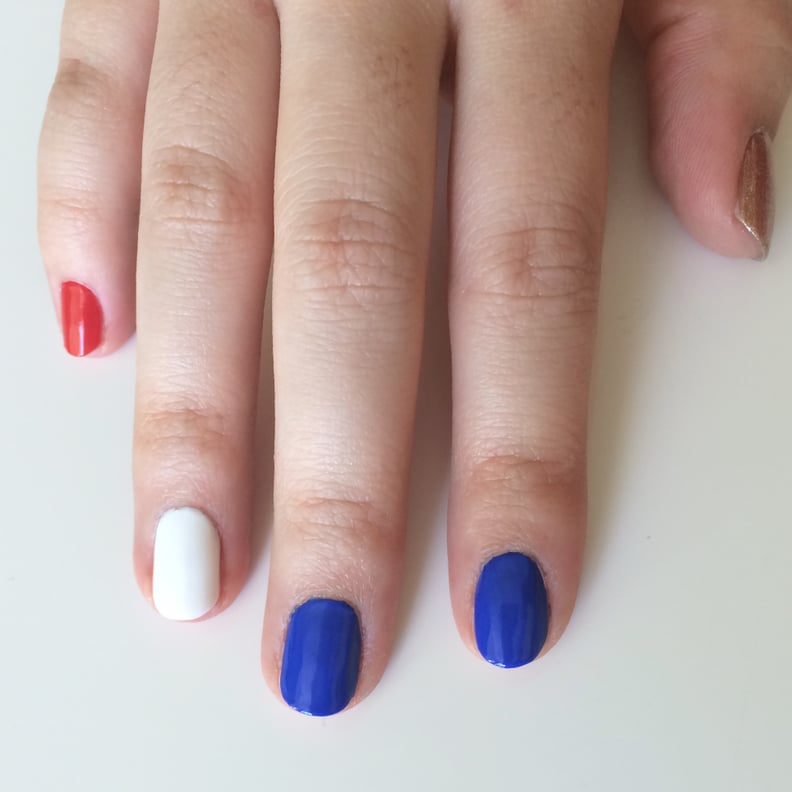 Red, White, and Boldly Blue
To start off, polish your nails the base color with two coats to make each shade pop. Blue and red nails get stripes, the white nail get the anchor, and I polished my thumb the metallic hue to tie the look together.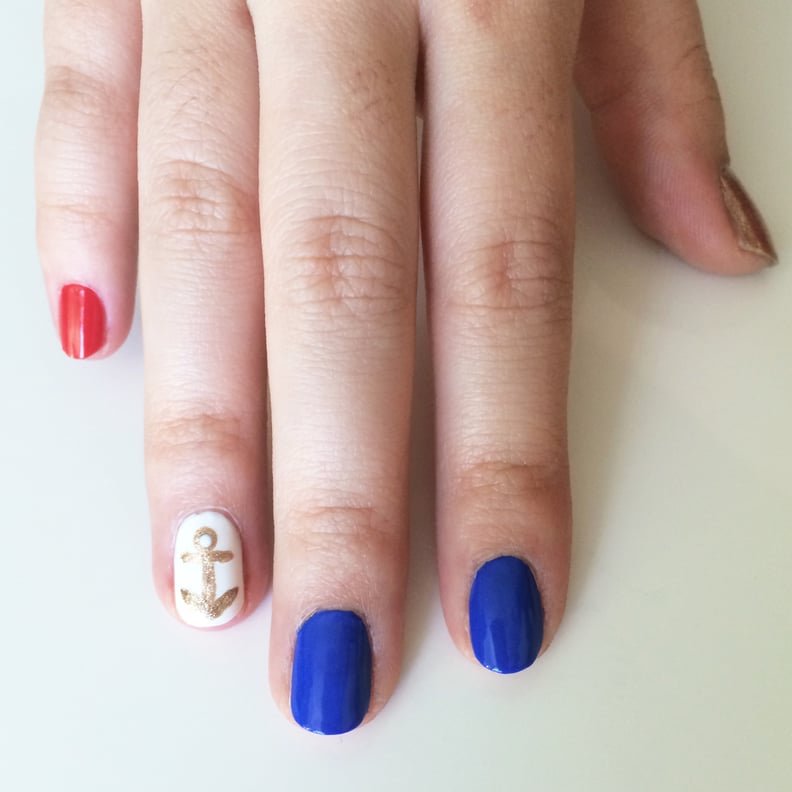 Anchors Away
To create the anchor design, I used a dotting tool to make the ring at the top of the anchor. Then I used a striping brush to paint a line from the dot down the middle of my nail, stopping almost at the tip. Using the same striping brush, I made two diagonal lines at the base to create the hook of the anchor. Then I painted a line under the dot to create the stock. To complete the look, I used the dotting tool to paint a smaller dot of white paint to finish off the ring at the top of the anchor.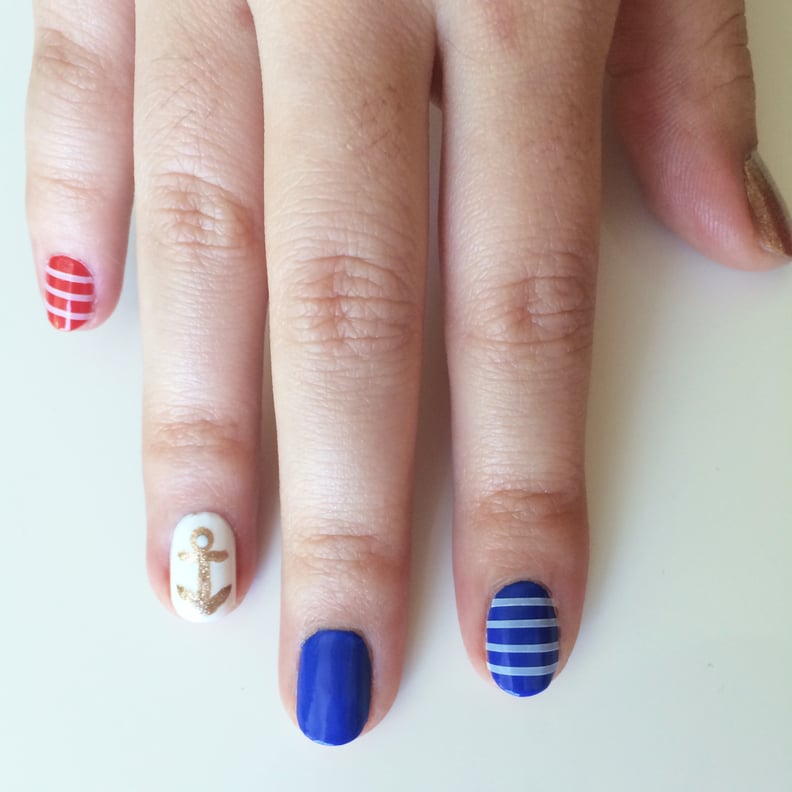 Stripes on Stripes
Next up: the stripes. While you can using a striping brush and freehand paint your lines, I opted for striping tape ($1) to ensure a uniform look. I created the nautical motif on one blue nail and my red pinky.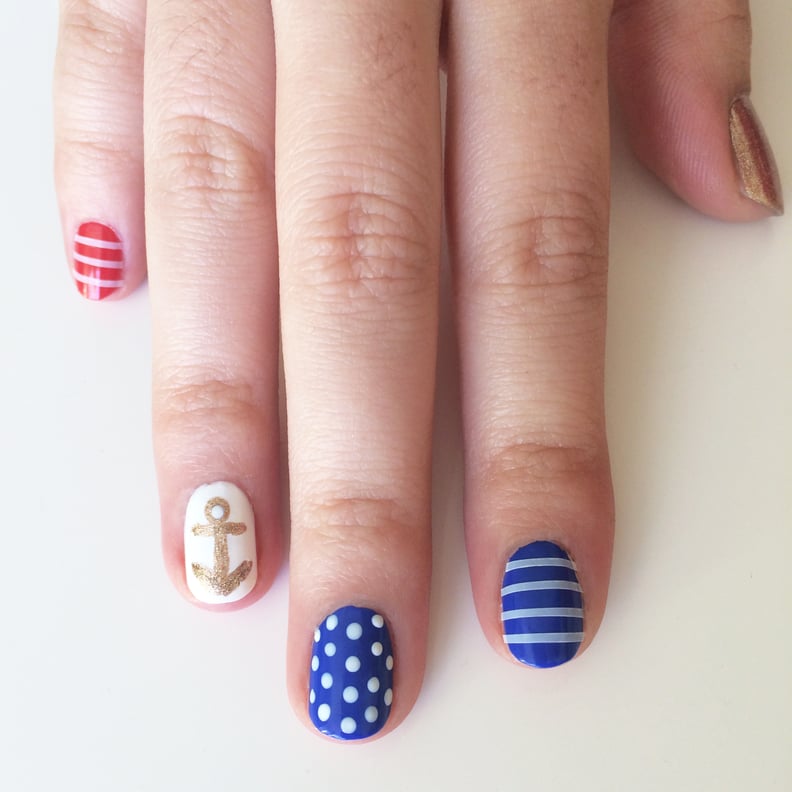 Polka Dotted
For my middle finger, I played with patterns by giving it a polka-dot treatment. I used a dotting tool to get the perfect spots.
The final look is a fun, fresh take on a nautical design that's perfect for rocking this holiday weekend or any day this Summer!