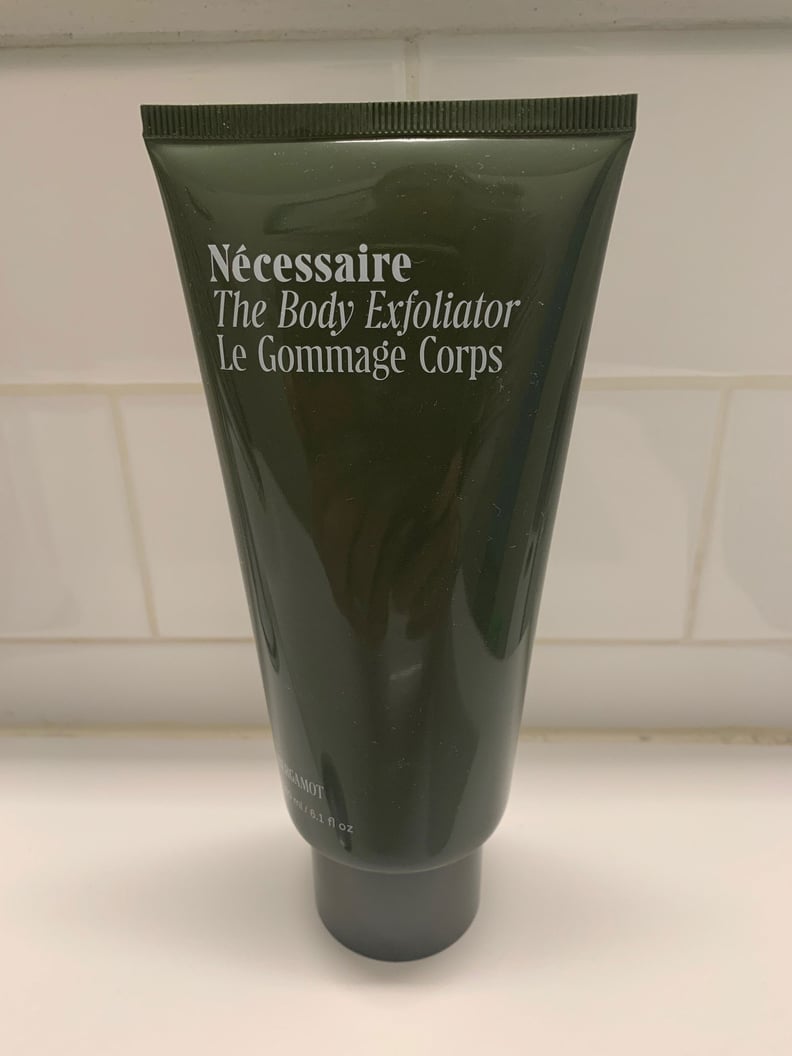 POPSUGAR Photography | Annalise Mantz
POPSUGAR Photography | Annalise Mantz
As POPSUGAR editors, we independently select and write about stuff we love and think you'll like too. If you buy a product we have recommended, we may receive affiliate commission, which in turn supports our work.
Like most of Nécessaire's wellness-inspired beauty products, The Body Exfoliator just looks chic. The brand has quickly gained a cult following with its clean ingredients and minimalist packaging. While some scrubs can feel harsh and actually have adverse effects, this one is great for people who are looking for a scrub that's soothing and doesn't feel like you're using sandpaper on your skin.
The gel-like scrub exfoliates with a blend of acids (salicylic, glycolic, and lactic), as well as physical exfoliants like bamboo charcoal pumice. The soothing formula also features glycerin and marula seed oil, which moisturize, and niacinamide (aka vitamin B3), which strengthens the skin barrier. If you're looking for something with a scent, the scrub also comes in sandalwood, eucalyptus, and bergamot.
Ahead, discover what two editors thought of the easy yet effective $30 scrub.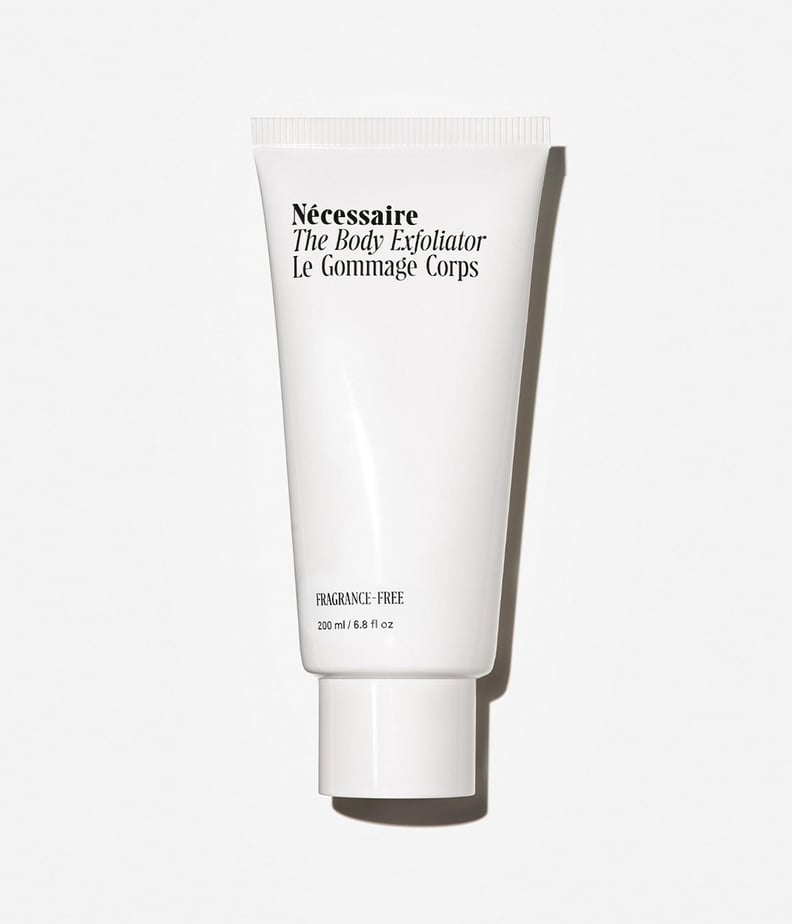 Nécessaire The Body Exfoliator - Fragrance-Free
"There are many reasons I was drawn to Nécessaire's The Body Exfoliator ($30): One, I loved that it came in a fragrance-free formula, because I find myself becoming more and more sensitive to fragrances over the years; two, the minimalistic branding was super Instagram-worthy with its simple typeface and simple packaging; and three, the squeeze bottle seemed easy to use, compared to other body scrubs I've used in the past whose bottles create a mess in the shower.
I also really like the fact that the product doesn't leave a layer of oil on your skin afterward. It's a good product to use when you're in a rush but you still want to get the job done." — Nikita Charuza, editor, fashion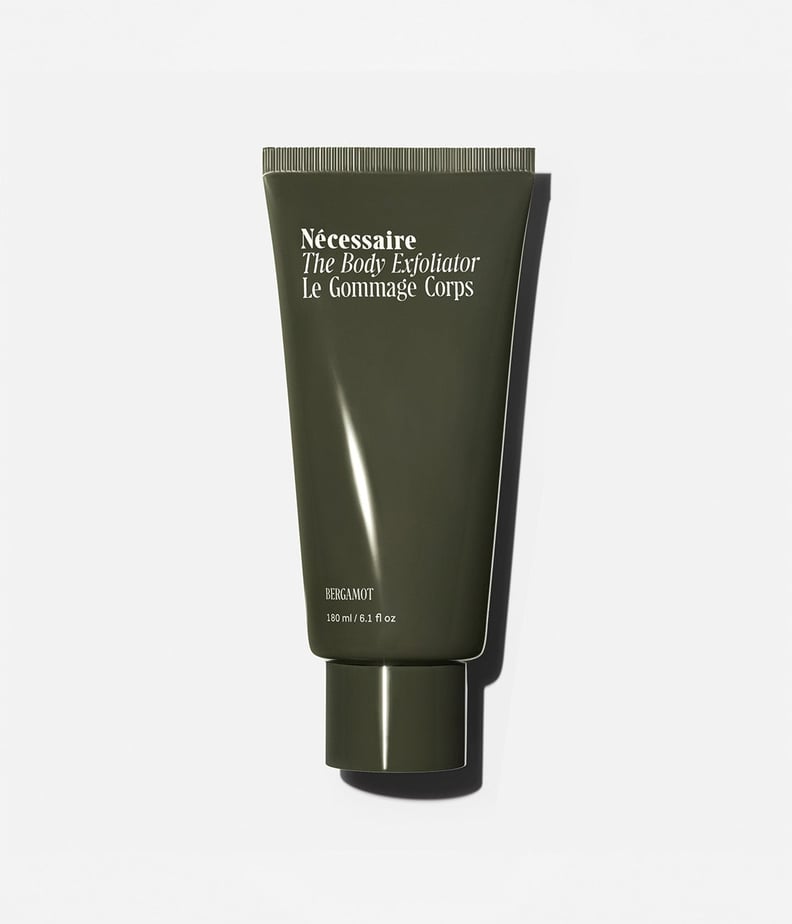 Nécessaire The Body Exfoliator - Bergamot
"Before trying the Body Exfoliator ($30), I don't know if I'd ever encountered a bergamot-scented bath product. The herbal, invigorating scent is just as pleasant in a body scrub as it is in tea — not overwhelming, but delightfully different.
I also appreciated that this scrub is gentle enough to use once a week, but really does make your skin feel subtly smoother. I tend to get clogged pores near the nape of my neck and shoulders, and this scrub seems to help clear them up." — Annalise Mantz, editor, branded content