Eric Lindstrom
Eric Lindstrom
As POPSUGAR editors, we independently select and write about stuff we love and think you'll like too. If you buy a product we have recommended, we may receive affiliate commission, which in turn supports our work.
TV reporters get a bad rap for just being pretty faces. But imagine doing your normal workload on a tight deadline and then, at the end of the day, also having to get dolled up for the camera.
I've worked in television for nearly seven years in Bend, Oregon for two different TV stations. My roles have included reporter, anchor, and weathercaster, and I can't even count the number of times I've had to go from midday makeup to camera-ready in a matter of minutes. Most people don't have to worry about the way they look by the end of a stressful workday, but because TV is a visual medium, it's crucial. Anything out of place is a distraction, and I only have one chance to get the audience to listen and care about my story.
Three of my closest friends also work in TV across the country, and between the four of us, we've learned some seriously slick tricks to help make the magic happen. We've done it all from using activated charcoal as a dry shampoo to stealing toilet seat covers from the office bathroom to blot oil off our face. Here's a behind-the-scenes look at the top hair and makeup hacks we use, so that you can benefit from them, too!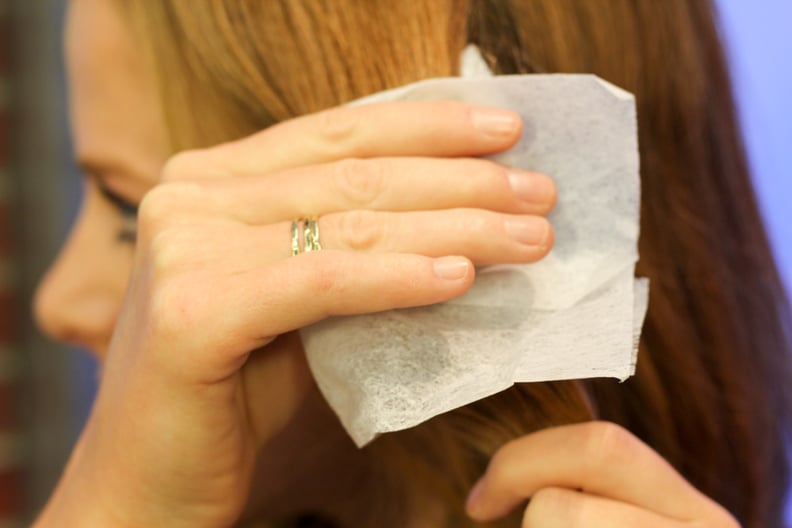 Defrizz Your Hair With Dryer Sheets
If you live anywhere humid, carry a bag of dryer sheets with you to help tame frizz. Wipe them through thick chunks of your hair, and it will calm down your strands and leave you with a smooth look.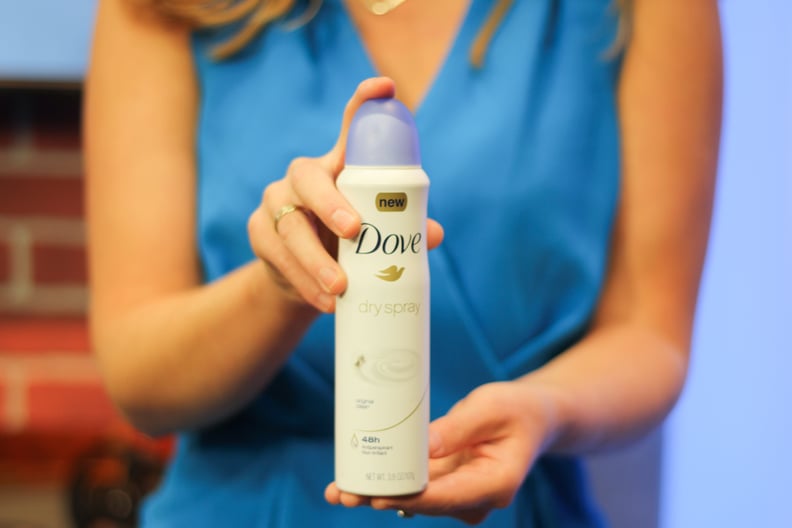 Spray Deodorant
If you're constantly getting deodorant on your dresses or shirts, switch to spray. It is lighter, goes on clear, and won't end up on your clothes.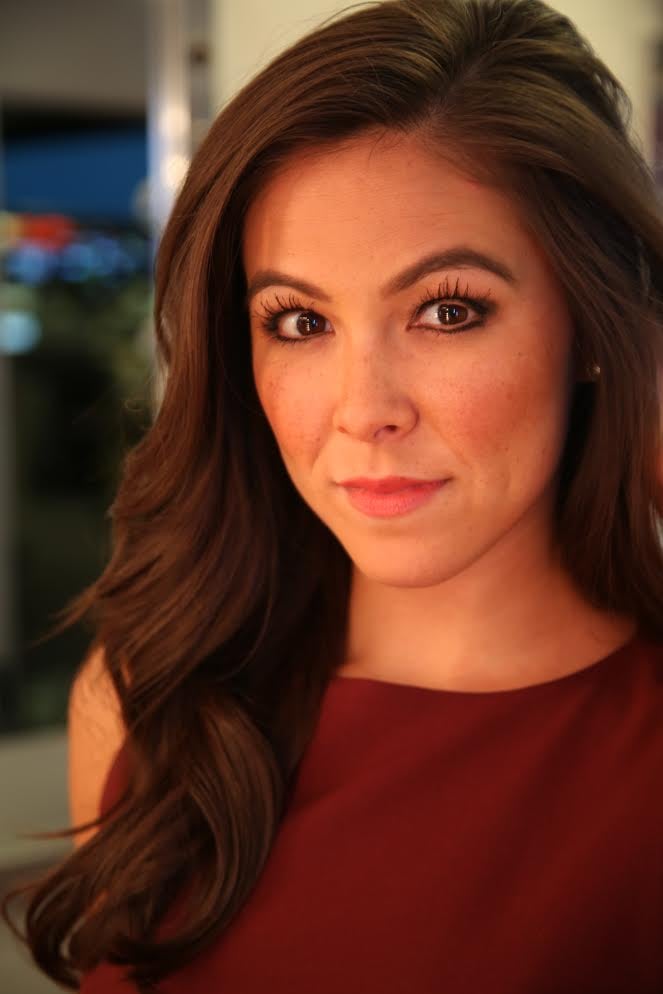 Lash Out!
There are a few go-to options for upping your lash game these days. From eyelash extensions to reusable individual strands, there's no shortage of ways to pump up your eyelashes. If extensions or falsies sound like too much work for you, invest in a solid mascara and put on two coats. "Lancome Definicils ($27) has been my go-to for years," said Kim Tobin of ABC15.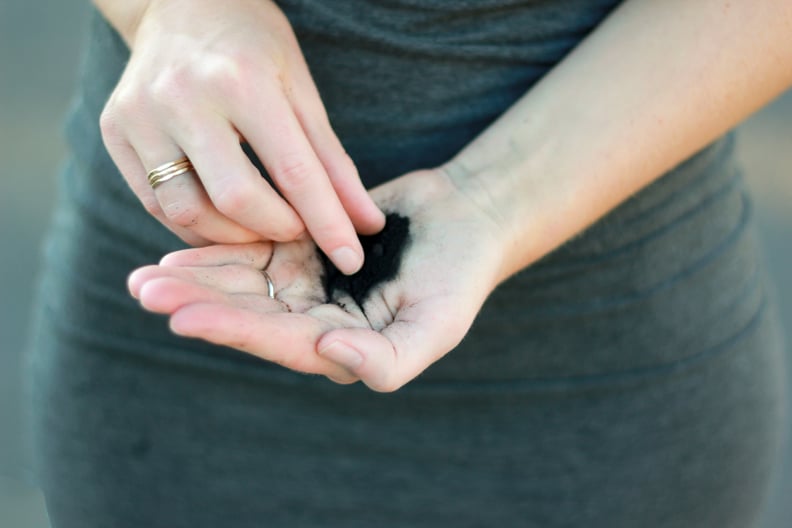 Activated Charcoal as a Dry Shampoo
Everyone's new obsession is using activated charcoal as dry shampoo. It's great for whitening teeth and makes a fantastic facial mask, but it also acts as a dry shampoo for all the dark-haired girls out there!
"I carry a little pouch with me in my work bag and reapply throughout the day," said Alicia Inns of KXAN. "You can order it online, but some beauty stores actually sell it now!"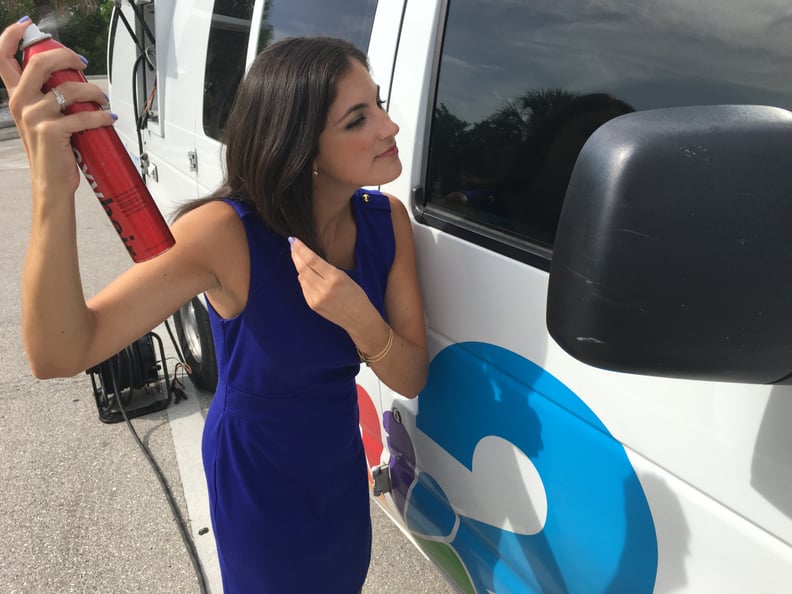 Invest in Quality Hairspray
It can be tough to pony up for quality hairspray, but if you know where to find it on sale and buy ahead of time, it's much cheaper. Try looking at retailers like T.J. Maxx, Mashalls, or Amazon. Some favorites in the industry are CHI's Helmet Head Extra Firm Hairspray ($12), Bed Head's Masterpiece Hair Spray ($13), and Big Sexy Hair's Spray & Play ($14).
"I've used Big Sexy Hair's Spray & Play for the last few years, it can withstand the humidity I face in Florida where I'm outside for most the day working on my stories," said Brittany Weiner of NBC2.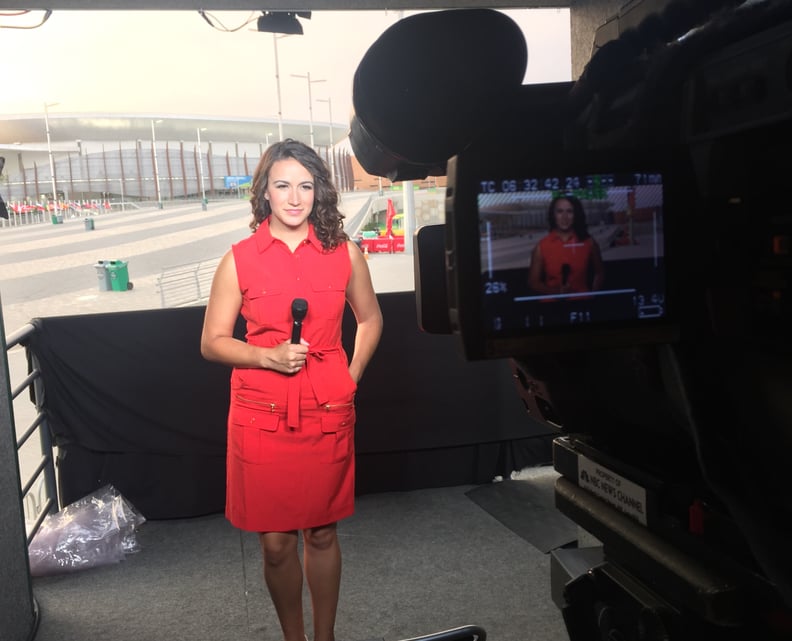 Use Toilet Seat Covers for Blotting Oil
Toilet seat covers work wonders for blotting all of the oil and grossness off your face, especially if you live in a humid or hot area. The compact packets of oil blotting sheets are way more stylish, but when given the choice between free and hip, we'll take free any day. Just don't get caught snagging too many from the office bathroom or people will start to expect an explanation.
"When I was in Rio reporting on the Olympics, toilet seat covers were the only thing that kept me looking fresh while going on TV for hours at a time," said Alicia Inns of KXAN.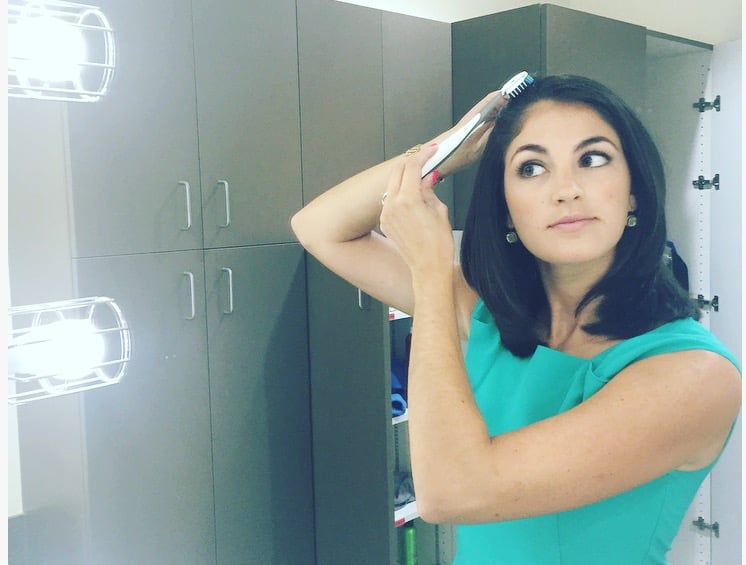 Tame Flyaways With a Toothbrush
Spritz a spare toothbrush with hairspray and run it through your hair. The tiny bristles will latch on to each individual hair, easily smoothing them out.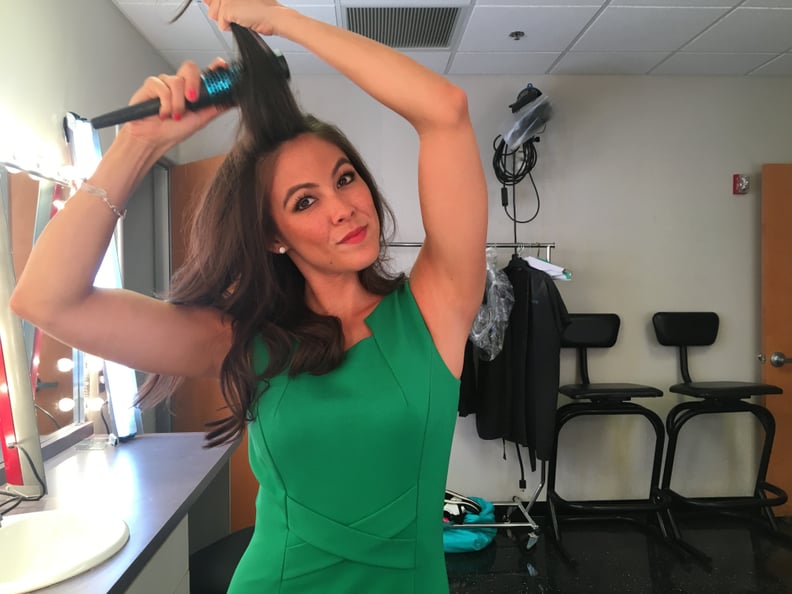 Big Hair, Don't Care
We can't stress the importance of teasing your hair. This quick step helps keep your hair in place for hours and gives it lift without adding extra product. Starting from the crown of your head use a brush against the underside of your hair. A round brush works best for teasing the back of your hair. Don't be afraid to go big and tease it higher than you think you should. A smaller brush works better for giving face-framing layers a little extra volume.
You only need to tease your hair from about an inch away from your scalp, any further down and it can make your hair look messy. The most important step of teasing is smoothing it all out. Gently run the brush over your hair after you've teased it to hide any awkward looking strands underneath.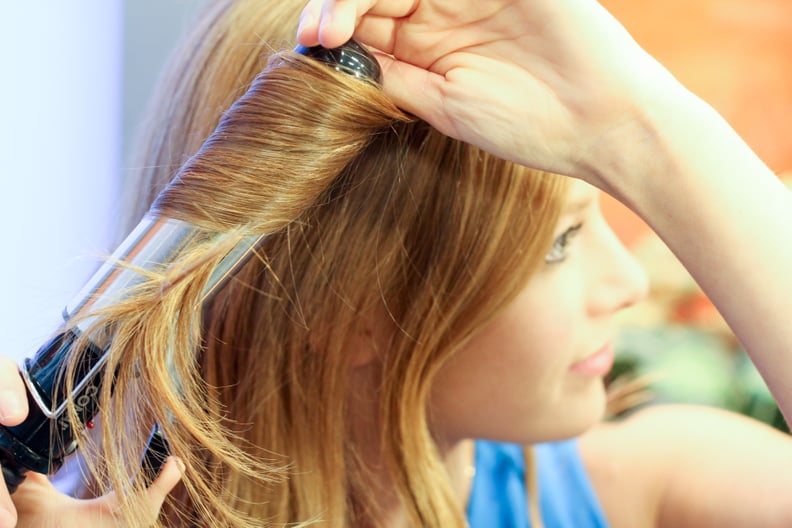 Curl Away
This seems super basic, but the difference between curling your hair toward your face or away is huge. When you curl your hair away from your face it opens it up and keeps you looking polished.
There's definitely a time and place for loose, bohemian-inspired curls, but controlled curls are the way to go if you're in most workplace settings. You don't need a fancy curling iron or wand either. I've relied on Conair's Instant Heat Curling Iron ($10) for years.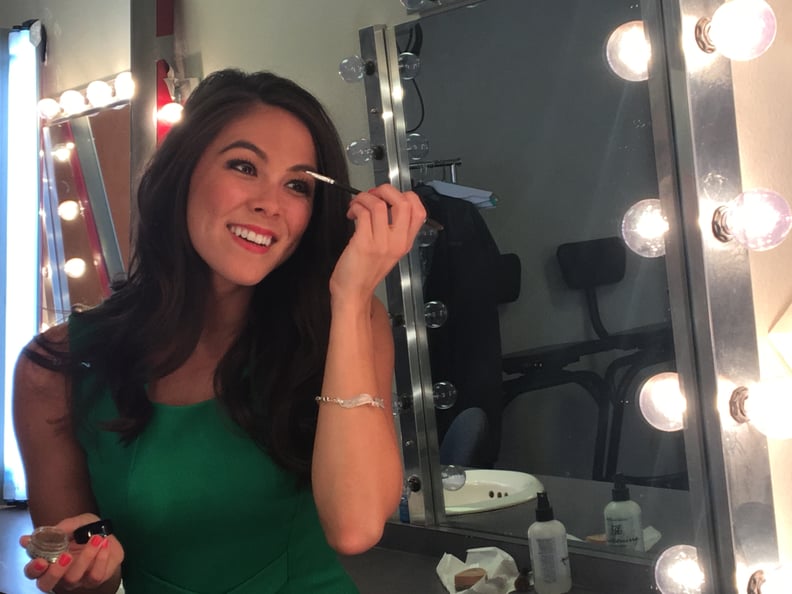 Bold Brows
Filling in your brows helps to frame your face. Test out a few different options — gel, powder, or liner — and see what works best on you. Regardless of which route you go, you'll want a brush with two sides. The Anastasia Beverly Hills Brush #12 ($18) has one side with angled bristles for putting product on your eyebrows and another side with a spooley brush for smoothing your brows, giving you a polished look. You can also try the Anastasia Beverly Hills Dipbrow Pomade ($18), which is available in a wide range of colors and is waterproof, so it won't go anywhere once you put it on.