This Brand Finally Figured Out How You Can Give Yourself the Perfect Mani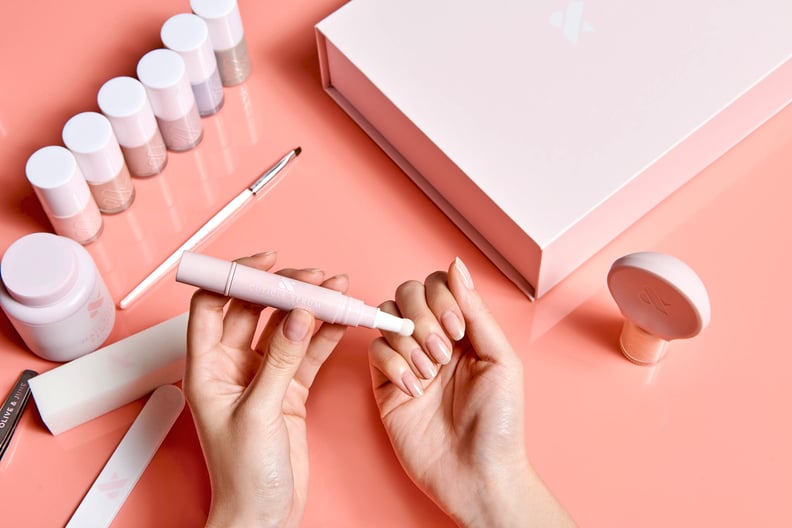 Courtesy of the brand
Courtesy of the brand
Nail salon appointments tend to be expensive, but most people don't believe they'll be able to paint their nails at home as well as a professional can. LA-based brand Olive and June is out to change that with its new launch, The Studio Box ($50).
In March, Olive and June launched its revolutionary "Poppy" product, a millennial-pink silicone grip that you attach to your polish brush for greater control. Squeezing the Poppy as you glide the brush onto your nails finally makes painting with your nondominant hand a breeze.
Now the brand is launching a new handy set, The Studio Box ($50). Inside, you'll find everything you need for the best at-home manicure possible. The box includes a mat to paint your nails on (so you don't get polish all over your coffee table), nail tools, a Poppy, and a box to store it all in. The brand's really thought of everything to make the process as fool-proof as possible and includes a "cleanup brush" you dip into polish remover to wipe away any color you may have gotten on your fingers and cuticles.
Another perk? The box features a spot to place your phone on so you can easily take Instagram photos of your manicure and watch nail art tutorial hands-free.
Check out the products, ahead.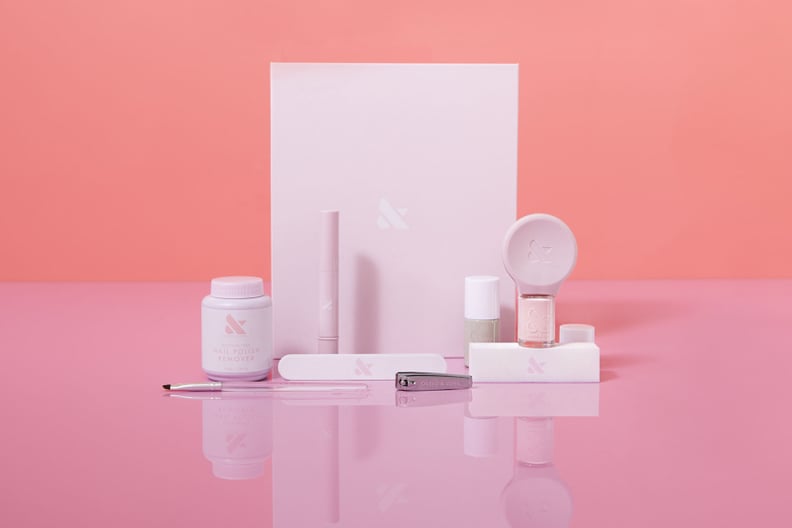 Olive and June The Studio Box