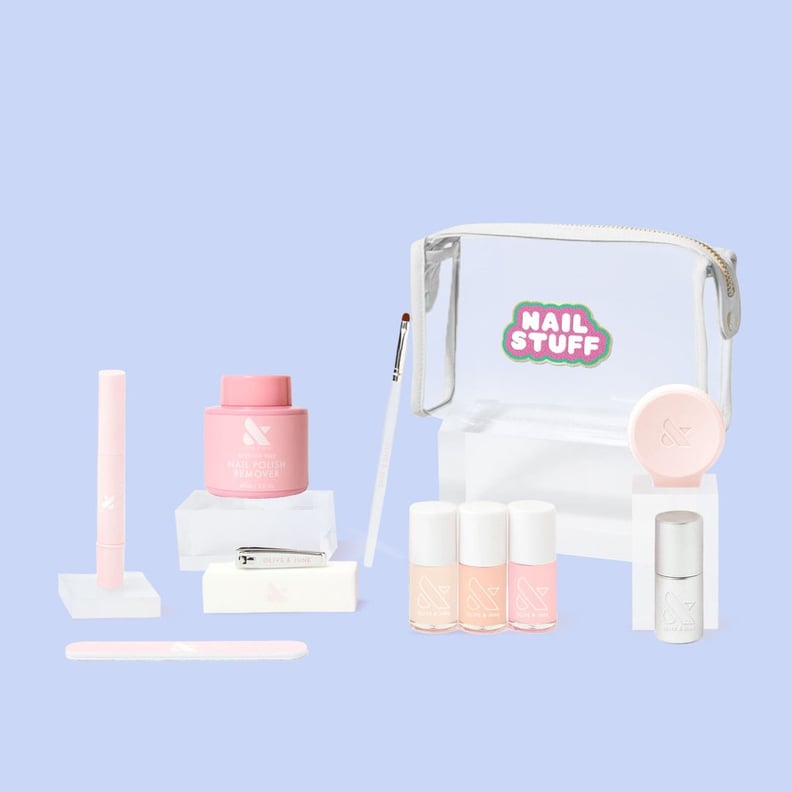 Olive & June
Every editorial product is independently selected by our editors. If you buy something through our links, we may earn commission.
Olive & June is our go-to for nail polish, tools, and kits that will help anyone become an expert manicurist. We were big fans of its collaboration with Megababe, and the brand has dropped another cute collection, this time with Stoney Clover Lane, the brand that makes all those adorable, Instagrammable pouches you've seen everywhere.
The collab consists of all the nail essentials you need and makes for a great set if you are traveling and need some mani touch-ups. It has three new shades of pinky neutrals ideal for summer, as well as a classic Stoney Clover clear bag that will hold all your nail stuff. Keep reading to shop the collection before it inevitably sells out.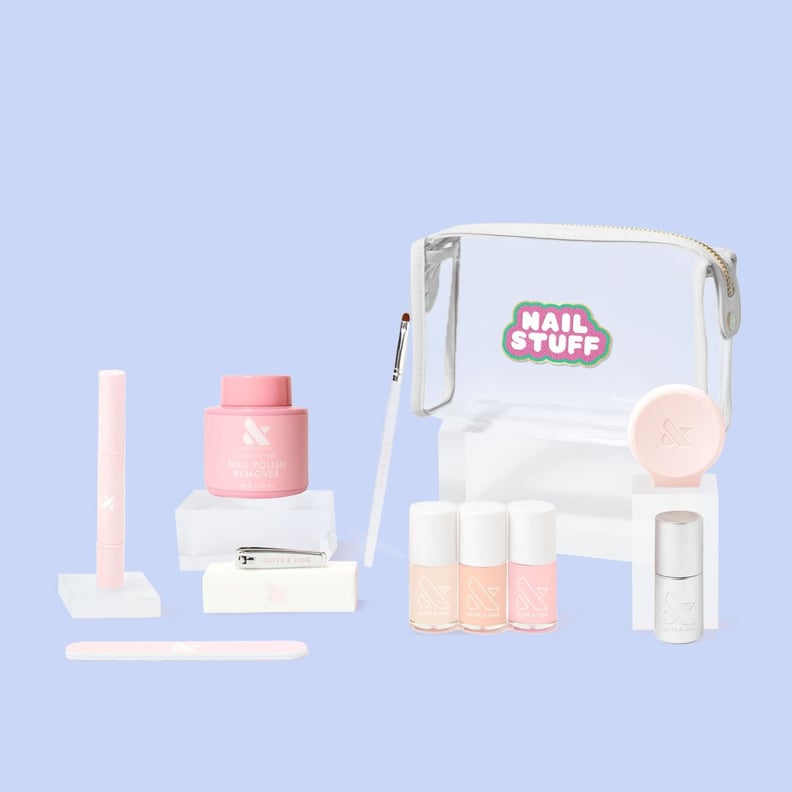 The Whole Kit: Stoney Clover Lane x Olive & June Mani System
The entire Stoney Clover Lane x Olive & June Mani System ($118) contains all you need for a mani on the go. With this mani kit, you get three limited-edition polish shades, a poppy, a topcoat, cuticle serum, files, and best of all, a cute, clear pouch with a "Nail Stuff" patch.
A Light Pink: Olive & June SCL Polish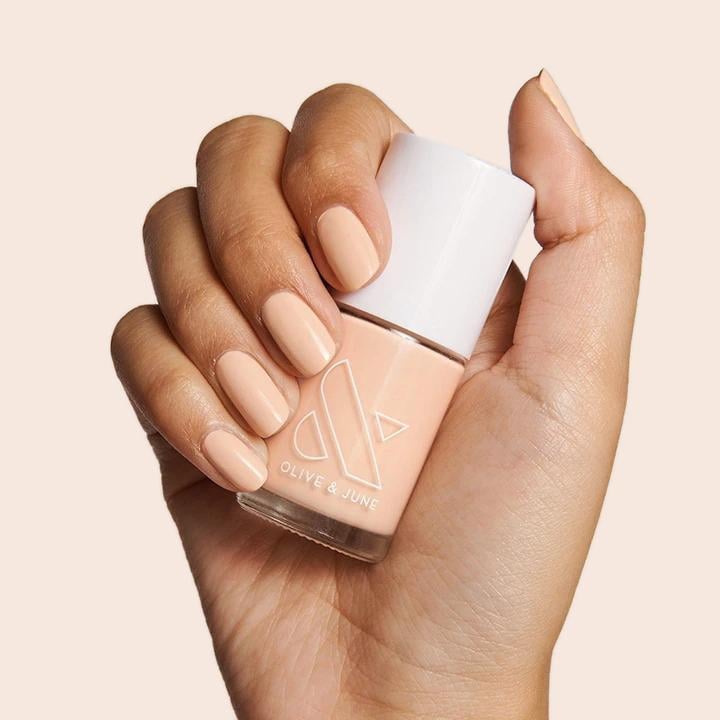 A Peachy Neutral: Olive & June KAG Polish
This netural, peachy, pinky Olive & June KAG Polish ($8) looks good on so many different skin tones. Plus, when you paint on this color, you can go just about anywhere and feel good about your mani.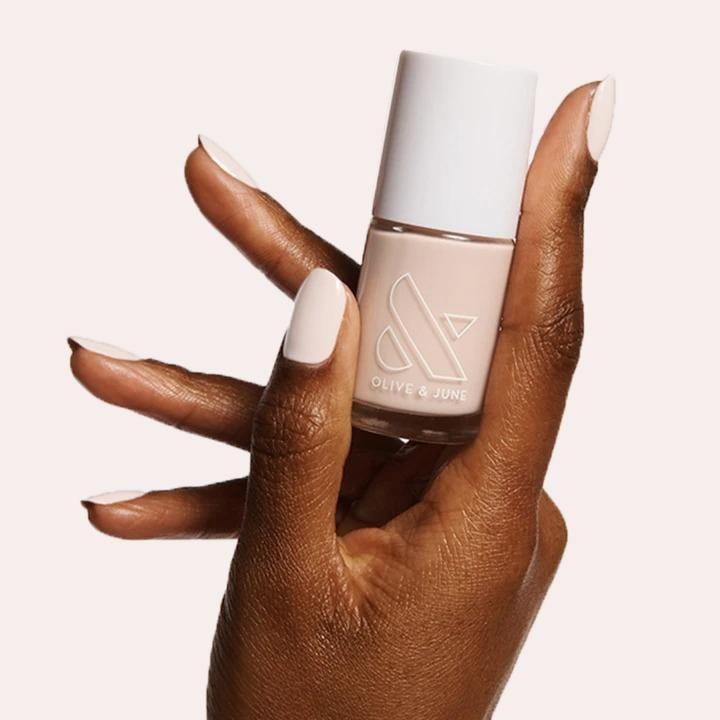 Crisp and Classic: Olive & June LHG Polish