One Size Beauty Powder Foundation Review With Photos
One Size Beauty's Powder Foundation Went Viral on TikTok, So I Put It to the Hype Test
As POPSUGAR editors, we independently select and write about stuff we love and think you'll like too. If you buy a product we have recommended, we may receive affiliate commission, which in turn supports our work.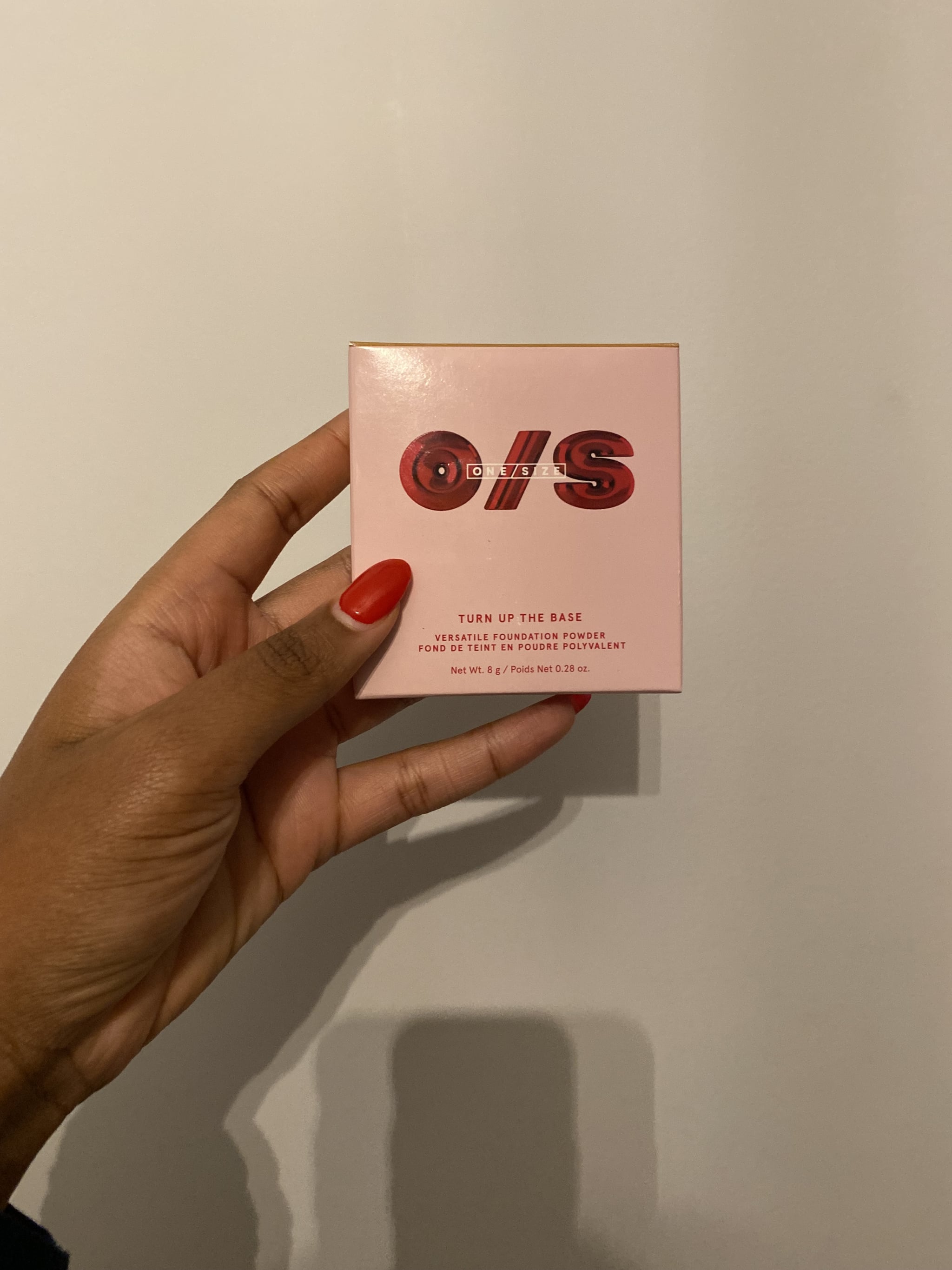 One Size Beauty's powder foundation recently went viral on TikTok.
The full-coverage foundation comes in 32 shades meant for various skin tones.
One editor tried the product to see if it lives up to the hype.
As we continue to be relegated to Zoom calls and virtual happy hours, I've been looking for ways to quickly look put together in minutes. I've tried everything from skin tints to full-on cream foundations with no luck. After scrolling TikTok (as I tend to do for hours at a time), I saw countless reviews of the One Size Beauty Turn Up The Base Versatile Powder Foundation ($33), with people talking up the product's full coverage. Because I love a good TikTok recommendation, I decided to give this powder a try.
I'm usually not a matte coverage kind of girl — the dewy skin trend has fully taken a front seat in my life — so powder foundation wasn't the first thing that came to my mind when looking for quick complexion products. Yet, after seeing so many reviews from different people with different skin tones, I figured I had a shot at finding my perfect match. Boasting 32 shades, this line covers skin tones from deep all the way to fair, so it was actually a little hard to find my color (in a good way). I have a golden undertone (think MAC's NC47 or Fenty Beauty's 385) that can lean a little olive at times, so of the offerings, medium dark six, dark one, and dark two were my closest matches. Medium dark six was ultimately the one that matched me best.
Though I'd seen the powder being used with a powder puff, I wanted to try it first on its own using a dense flat top brush, as I do when I'm in a hurry (which I often am when doing my makeup). The one I used I've had for so long that the name has rubbed off, but this one is very similar.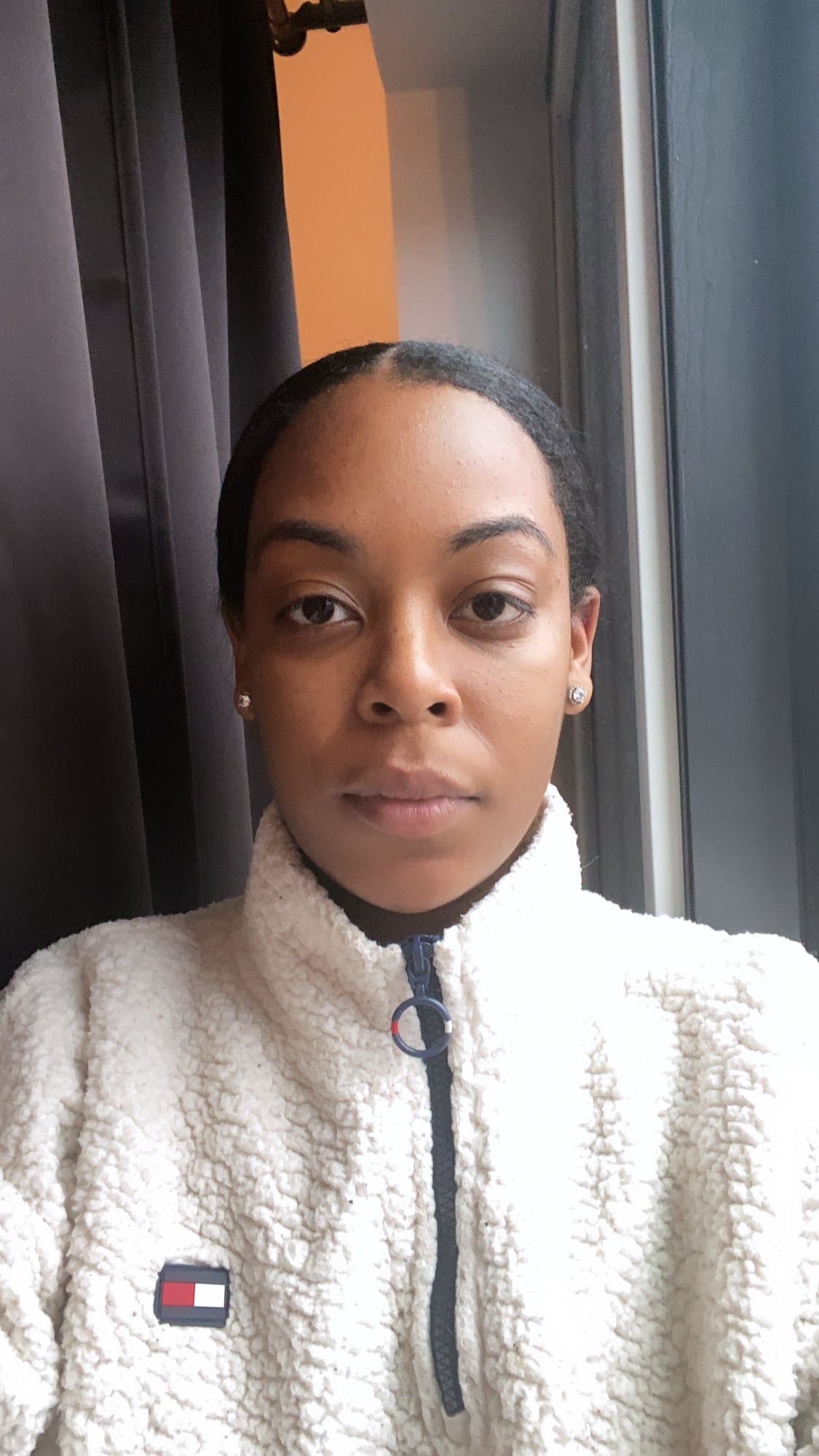 In the picture above, I applied the product on the right side of my face (the left being makeup-free), and as you can see, there is not too big of a difference. Though there was definitely some coverage, I still had some dark marks peeking through and my face just looked more matte, so I wasn't too sold on this product being full coverage.
Then I tried it with a powder puff.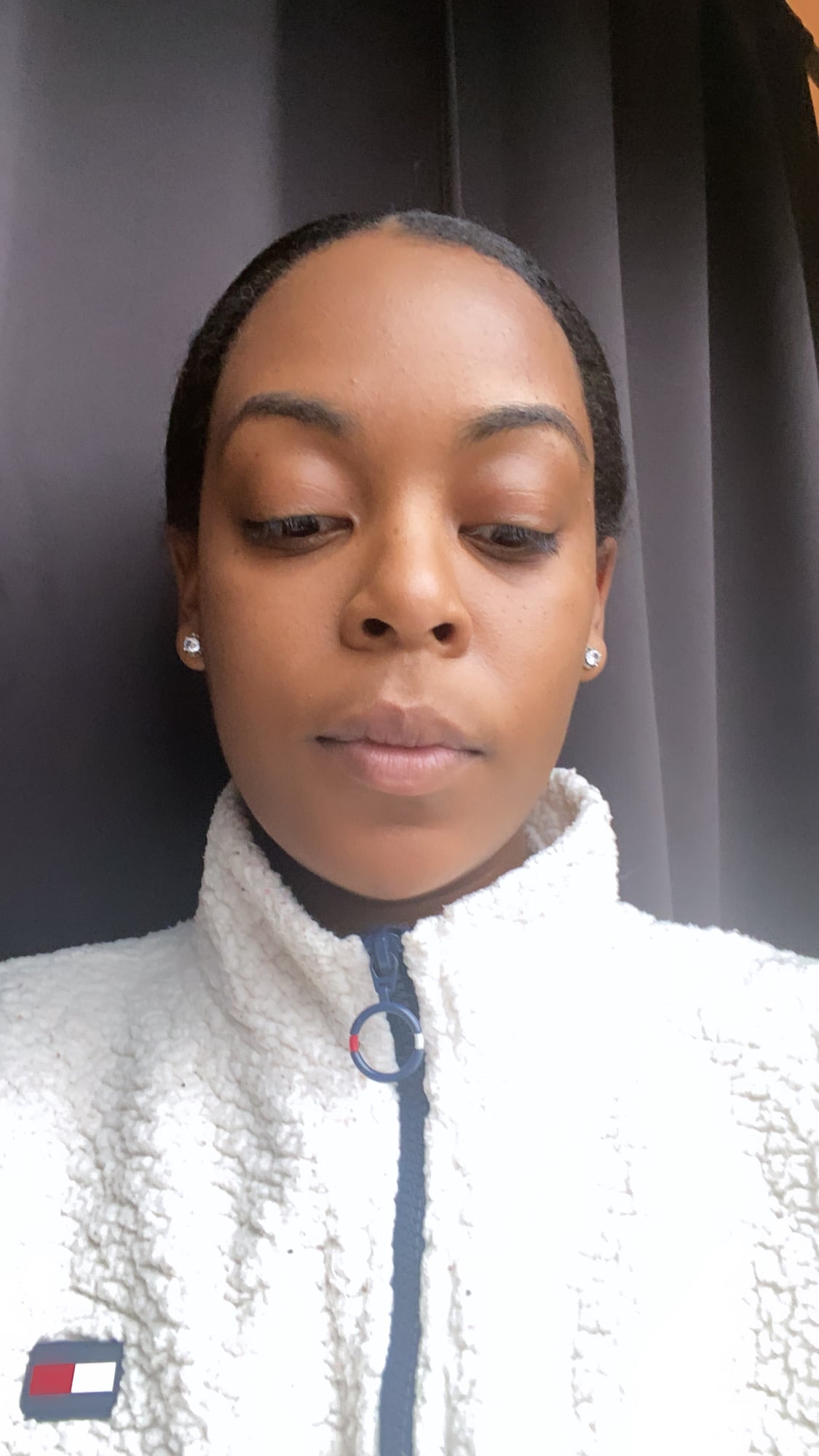 I used one of the puffs in this Pure Powder Puff Face Triangles ($10) set that I bought off of Amazon and swirled it in the compact exactly two times to get the product saturated before applying it to the left side of my face. The coverage that I got from this method was unbelievable. Not only did it cover up my dark marks, but I went ahead and also put a little bit under my eye: the coverage compared to the right side of my face was unparalleled. I have a pretty dark undereye area — mostly from lack of volume — and this powder made my undereye area look somewhat even without concealer, which is extremely impressive. Using this method did show me, however, that the color I chose may be a bit too dark if I use this application method regularly. It seemed a little orange when I applied it using the powder puff, so I think I should have gone one shade down to get a perfect match.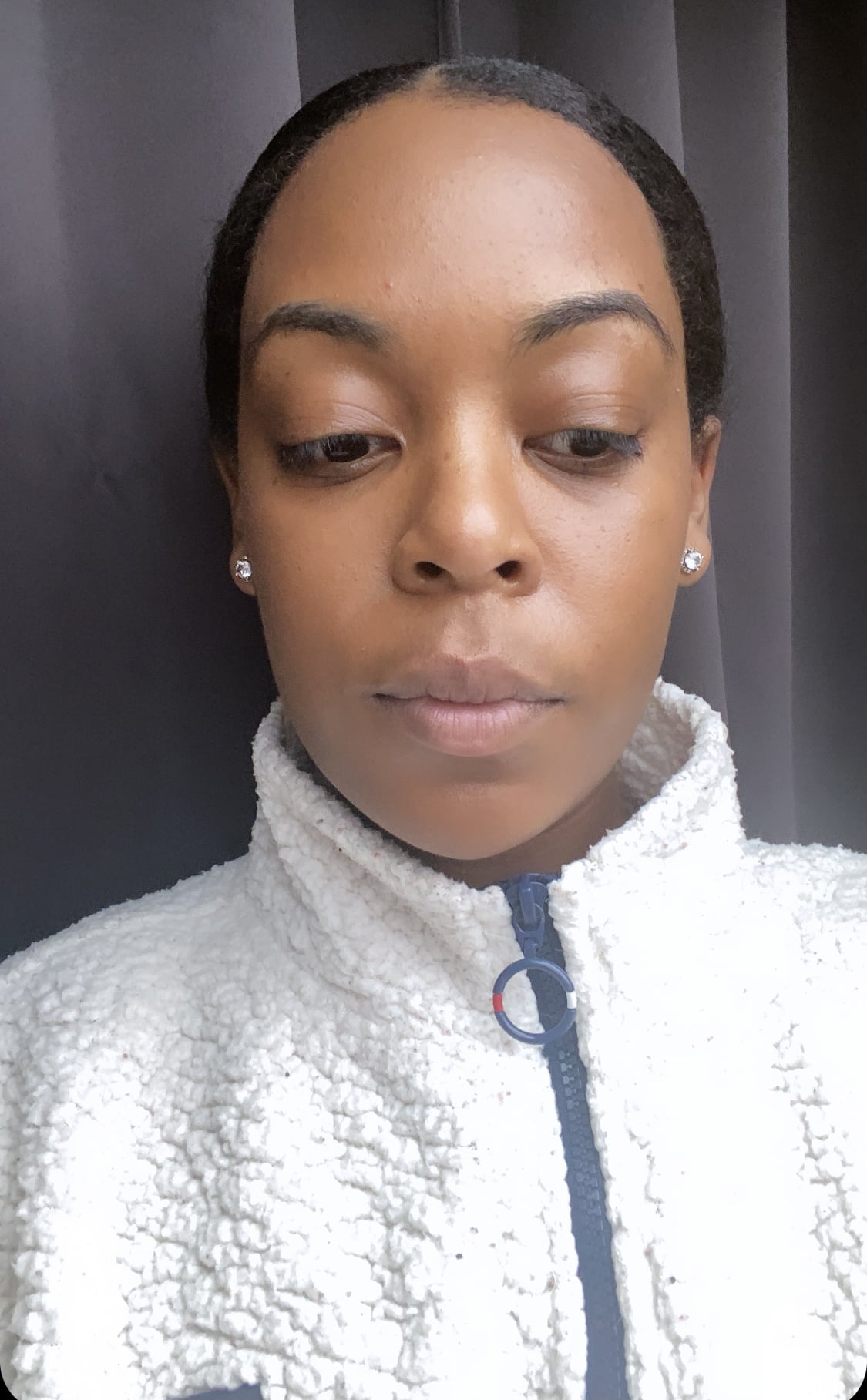 In all, when applied correctly, the foundation does live up to its full-coverage claims, but it may take a little finessing to make it work for you (alongside the purchase of an additional product if you don't already own a powder puff). If you're a die-hard dewy skin fan but like the convenience of a powder foundation, you can spray your face with a finishing spray like MAC Cosmetics Fix Plus ($30) or Maybelline Facestudio Glass Finishing Spray ($12) like I did above to get a more dewy finish. Will this be my new everyday foundation? Probably not, but if you're a matte fan, it could very well be yours.
Rating:
Image Source: POPSUGAR Photography/ Ariel Baker