Nail polish fanatics, rejoice! Now you can paint your house with your favorite OPI color. Our friends at InStyle have the details on the collaboration.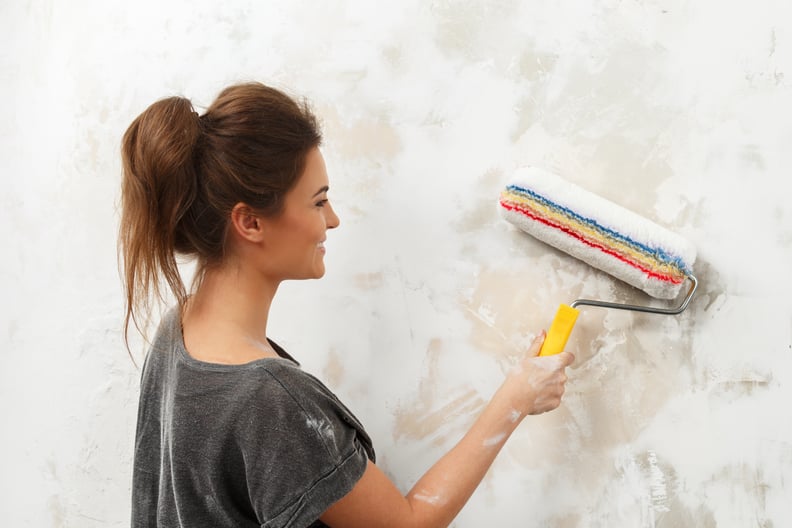 We always knew nails go in the wall, but how about on the wall? That's all coming true now thanks to OPI's new line of wall paints. If you've ever loved a nail lacquer so much that you wanted to coat your surroundings in it, then the brand's latest collaboration with Ace Hardware and paint brand Clark+Kensington is for you. The first collection that debuted last year was such a hit, the 2015 lineup has been expanded to an impressive 50-color spread, including You Don't Know Jacques, Samoan Sand, and Lincoln Park After Dark.
"This year's palette will deliver even more fashion-forward hues to inspire women to express their personal style through color," says Dana Larsen, director at Ace Hardware. And they'll certainly be delivering more than your one-size-fits-all neutrals—the vivid shades of OPI's just-released Hawaii collection can be found in the mix along with more of the brand's bold and beautiful tones. Head over to your nearest Ace Hardware store or visit thepaintstudio.com to see the full rainbow of hues now!
Check out more from InStyle:
Ring In Spring With These Hot Nail Colors
Top Nail Products You Need to Try Now
Are You Making This Dangerous Sunscreen Mistake?