The Ordinary Serum Foundation Review
The Ordinary's $7 Serum Foundation Is Making Me Rethink All My Other Base Makeup
As POPSUGAR editors, we independently select and write about stuff we love and think you'll like too. If you buy a product we have recommended, we may receive affiliate commission, which in turn supports our work.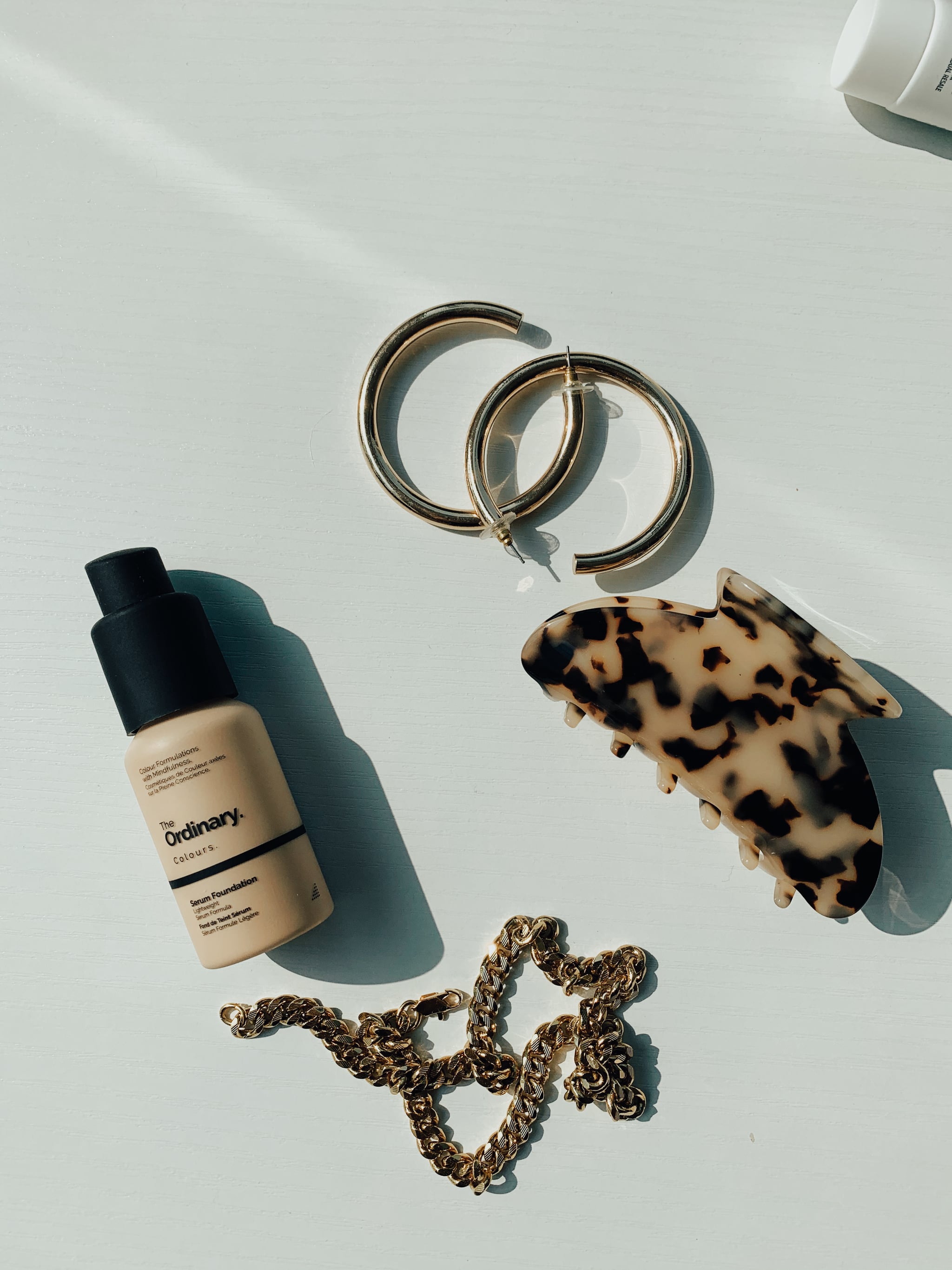 Earlier this week, I hopped on a video call with one of my coworkers, and the first thing she said to me was, "You look really good." At that point I was ready to X out of the call and start writing my review for the new foundation I had been testing immediately, but just to be sure, I decided to give it at least a few days. Well, it's been a few days, and I'm ready to shout from the rooftop about my new favorite makeup product, The Ordinary Serum Foundation ($7).
I am a big fan of The Ordinary's affordable skin-care products, and I use a few from the line regularly. I am not, on the other hand, a big fan of foundation. I typically stick to tinted moisturizers or something with lighter coverage. Still, the name "serum foundation" sounded promising to me, and because I've had great success with The Ordinary in the past, I was excited to see if its makeup was as good as its skin care.
Before applying it for the first time, I prepped with an eye cream, vitamin C serum, and my favorite moisturizer. I didn't use anything extra to bump hydration because I wanted to see if the foundation would settle into fine lines or accentuate any dry patches. My skin is typically very dry, so I wanted to really put this foundation to the test. I applied the product with a foundation brush, then I blended it out with a damp beauty blender.
I was immediately impressed with the foundation and the way it glided onto my skin. The product is very fluid, almost like water — it's extremely smooth and light. I didn't feel like I had a second layer on my skin; it honestly felt weightless. It offered a medium coverage, but I had a few zits I was able to hide without using an added concealer. I personally like my face makeup to be really light, to the point where you can still see some of my freckles. This did a great job of that, while still covering up any redness and evening out my overall skin tone.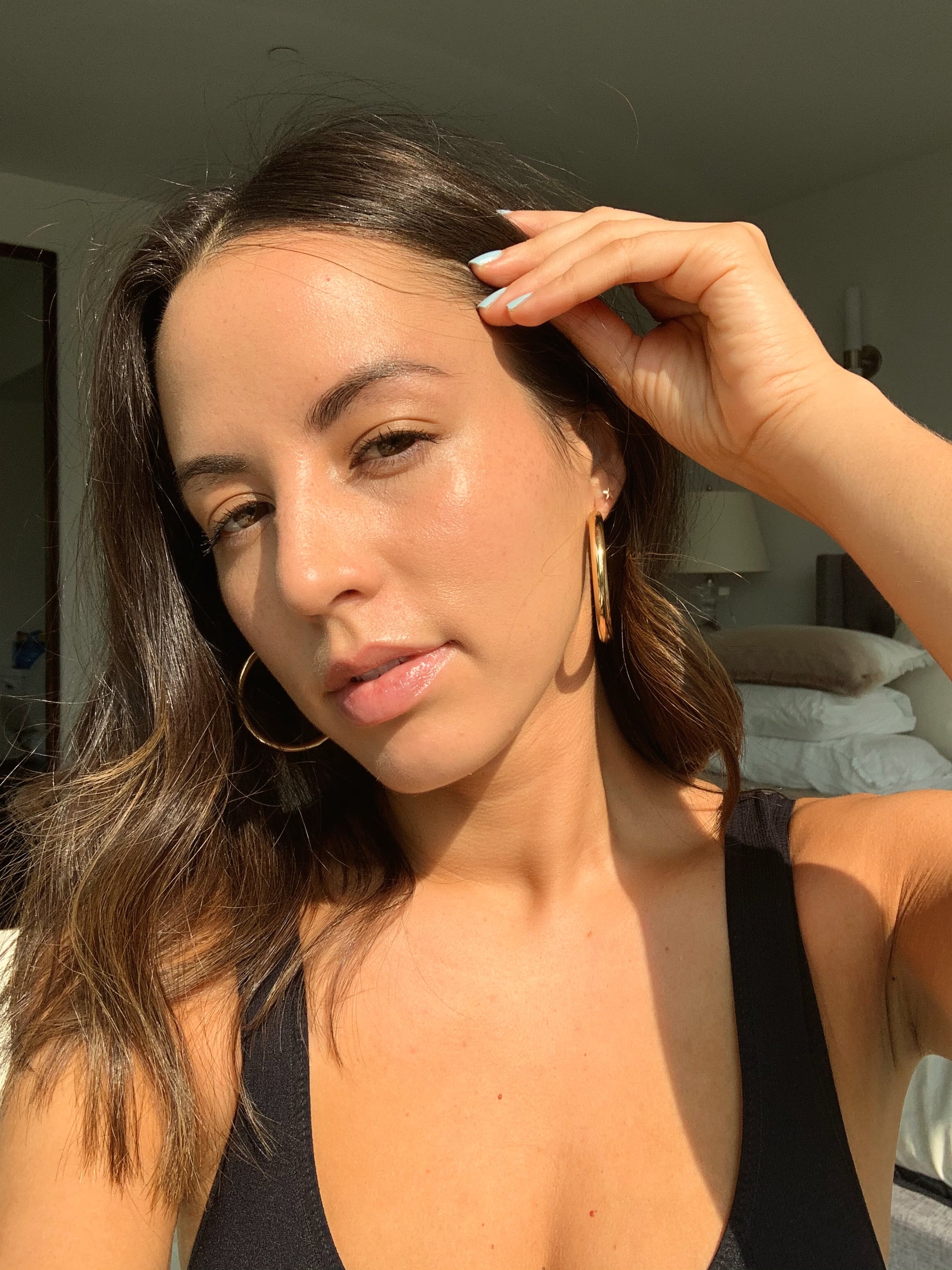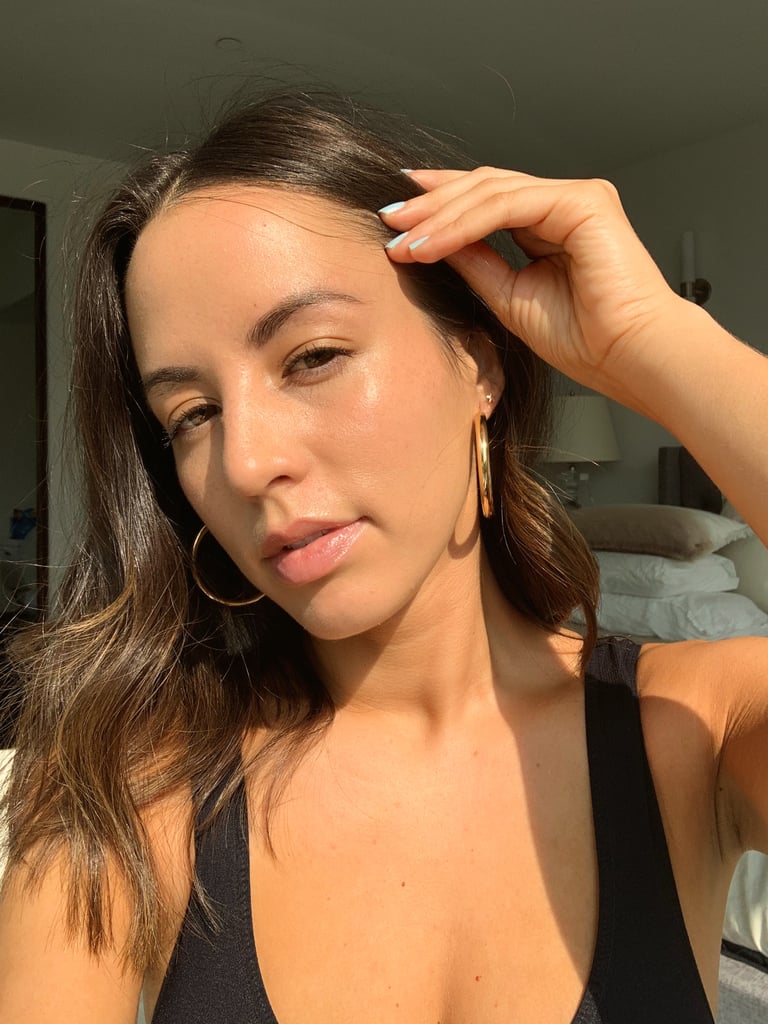 I have dry skin, but I didn't notice any issues with texture or dry patches. The foundation is very long lasting, and it wears well throughout the day. I had a call with my mom after work the first day I tried it at around 7 p.m. and she mentioned that my skin looked great. (Full transparency, my mom always thinks I look great, but I definitely think this new foundation had something to do with it.)
I'm also acne-prone, and I haven't noticed any issues with my skin when it comes to breakouts either. I typically like to wash my face makeup off as soon as possible to avoid clogging my pores, but I legitimately forgot I was wearing this by the end of the day. I love how natural this foundation looked while still managing to offer the coverage I was looking for without leaving my face feeling heavy with product.
The fact that I could wear this all day without feeling like I had makeup on makes this an automatic win for me. I haven't found a makeup product I've loved as much as this foundation in years. This is my new go-to foundation, and for less than $7, I'm telling everyone I know it should be theirs, too.
Image Source: POPSUGAR Photography / Renee Rodriguez