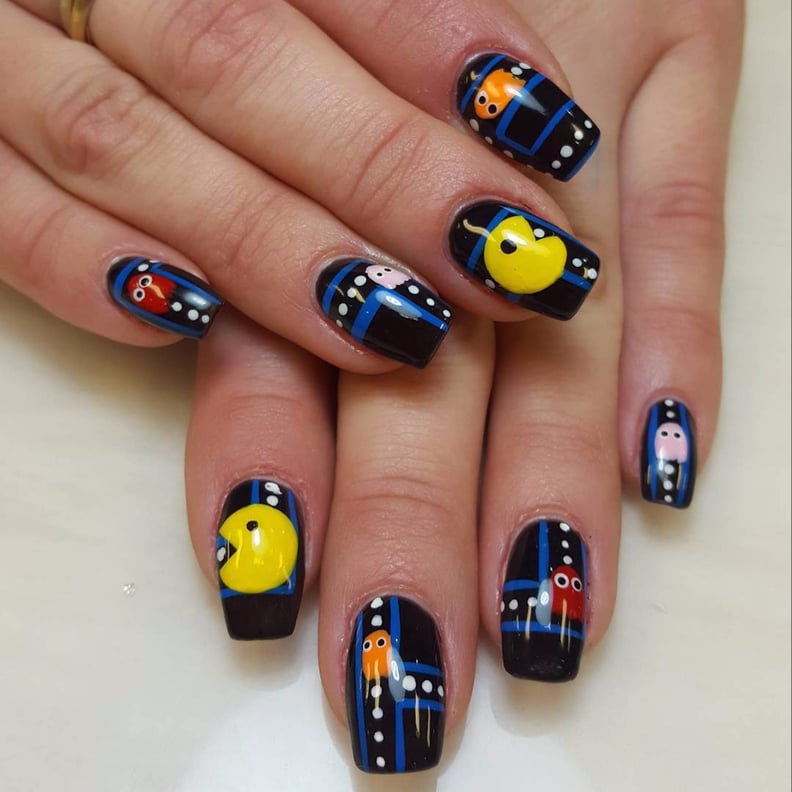 When it comes to beauty trends, nostalgia reigns supreme in our books. So of course, we were practically swooning upon discovering the gloriousness that is Pac-Man nail art. The cult video game is one of the the hallmarks of '80s and '90s pop culture, and just thinking about it instantly gives me flashbacks to childhood birthday parties spent with my eyes glued to the arcade game screen, attempting to avoid those pesky multicolored ghosts.
As an ode to the dot-eating, maze-navigating main character, many nail artists have started decorating their manicures — or shall we say Pac-Manicures — with impressively-detailed renditions of the video game. Some opt for simply painting one character on each nail, while others somehow manage to paint intricate renderings of the game — zig-zagging maze lines, tiny dots, and all! Just looking at these nails is like a stroll down memory lane.
Ahead, watch a video tutorial to learn how to master this trend, and scroll on to see how Pac-Man enthusiasts everywhere are channeling the throwback vibes with their cute nail art.