Hair and Makeup Products | New York Fashion Week Fall 2014
Shop the Best Spring Beauty Products From the NYFW Runways Now!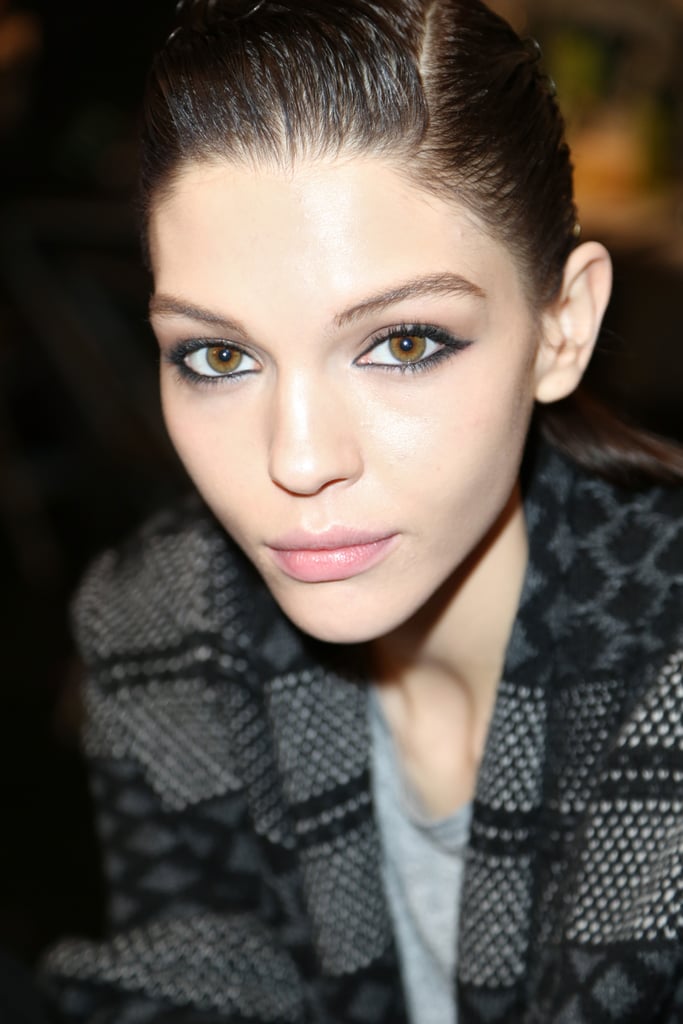 Didier Malige created a "couture ponytail" that was dual-textured: wet on top and dry on bottom. To keep the pompadour from being weighed down by gel, the hair team used bobby pins to create height.