Kiss-Proof Lipsticks
Girl-Tested, Man-Approved Lipsticks For Valentine's Day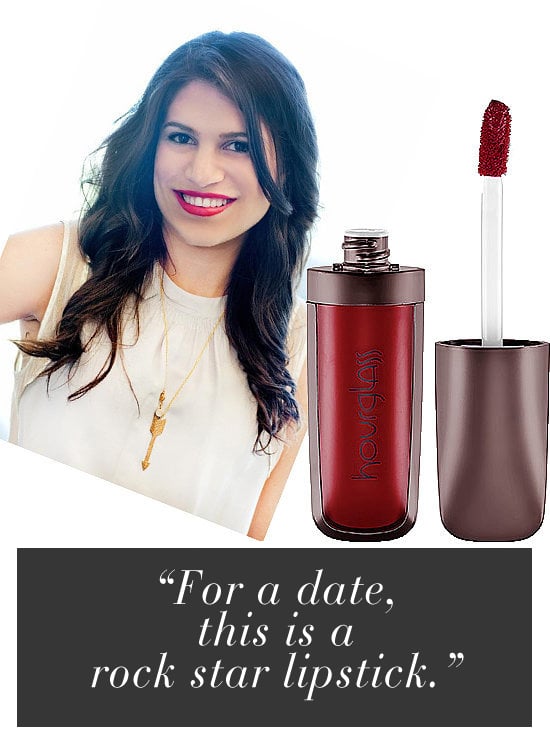 2
Hourglass Opaque Rouge Lipstick
Lauren:
"Don't be fooled by the fact that this formula comes in a gloss tube — it's very matte and dries instantly to create a satin finish. The texture is slightly sticky but not in a typical gloss way. Since the color really sinks in, you may need to apply a few layers to get it even. This color stains your pout. When I took a sip from my Diet Coke can, there wasn't even a smudge of red on it."
Michael:
"A deep dark red, this lipstick has attitude. It doesn't have a taste, but it's a great balance between shine and matte, and it's easy to kiss. I'd rate this a 5 — a definite winner!"
Lauren:
"I'd absolutely wear it again. It's a really sexy color. It made my lips look fuller, and the deep color is sultry. I'd rate this a 5. For a date, this is a rock star lipstick. Because it stains your lips, you don't have to worry about reapplying — or getting it on him. You may want to wear a lip balm under it for extra hydration, but that might make it come off easier."
Final score: 5