Best Beauty Products For July 2014 | Summer Shopping
Look Chic in the Heat With These New Must Haves For July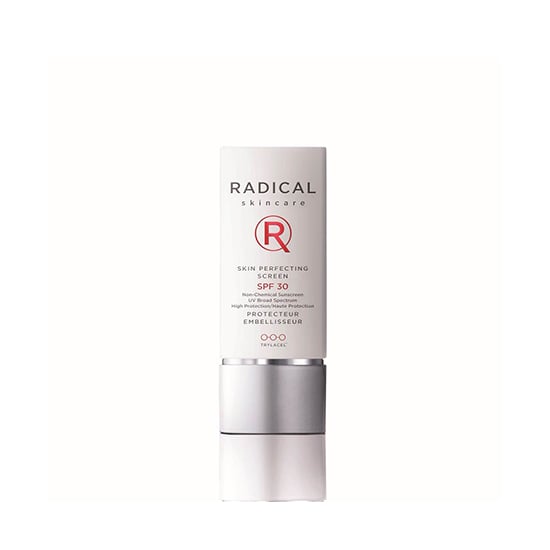 3
Radical Skincare Skin Perfecting Screen SPF 30
As a slave to SPF, I'm constantly pulling my proverbial hair out. Why must great nonchemical sunscreens come at the cost of a white, chalky cast upon my mug? It's irritating and frankly, a bit terrifying, too. So let me introduce you to your new sunscreen go-to: Radical Skincare's Skin Perfecting Screen ($55). "Skin perfecting" is no joke, either: it's like Photoshop in a tube.
Let's break down why it's the best I've used in my 27 years: it has SPF 30. So you can stop worrying if it has high enough protection. It contains light diffusers, which act similarly to a lighting crew, so it helps conceal imperfections like uneven skin tone and fine lines. The consistency is lightweight, and because it's matte, you won't feel greasy.
If you need anything else to sell you, know that the sisters behind Radical Skincare are also the daughters of world-renowned professor of plastic surgery Dr. Richard F. Edlich MD.PHD — he was also a pioneer in burn care. Needless to say, these pros know a lot about skin rejuvenation.
— Kirbie Johnson, beauty reporter