Pokémon Makeup Brushes Exist, and We Gotta Catch 'Em All!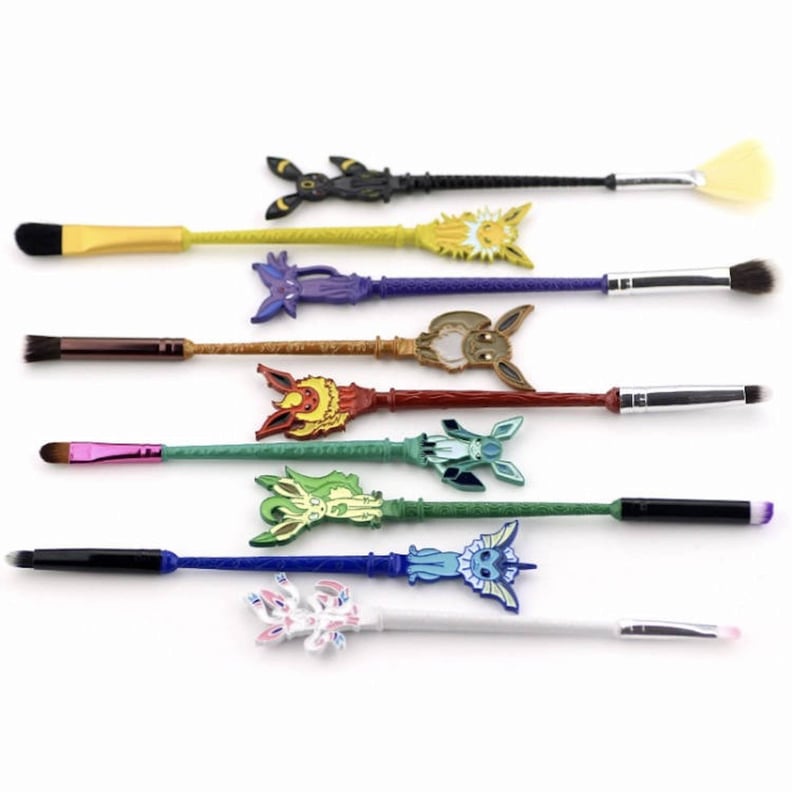 If you're still secretly holding onto your jam-packed binder full of Pokémon cards, don't worry — you're not alone. The iconic '90s show and game has recently been revived, thanks to the Pokémon Go app, and now our nostalgic obsession is about to skyrocket to the next freakin' level because we've just discovered makeup brushes modeled after our favorite Japanese anime characters.
Each of the multicolored brushes have tiny Pokémon figures on the opposite end of the bristles. Some of the usual suspects are involved: Eevee, Umbreon, Leafeon, Espeon, and Jolteon, to name a few (sorry, Pikachu and Squirtle, but you're already too facey to be involved). The nine-brush set features a fan brush, eyeliner brush, lip brush, regular and small pencil brushes, regular and small flat shader brushes, and large and small blending brushes, so you've got all your bases covered.
If you're ready to give your morning makeup routine a '90s throwback vibe, the brush set is available for purchase from Etsy user SimbaeShop for $43. Watch out, Ash Ketchum, because we're about to reach official Pokémon Trainer status with one single brushstroke. Reach on to see these quirky products in all their glory.