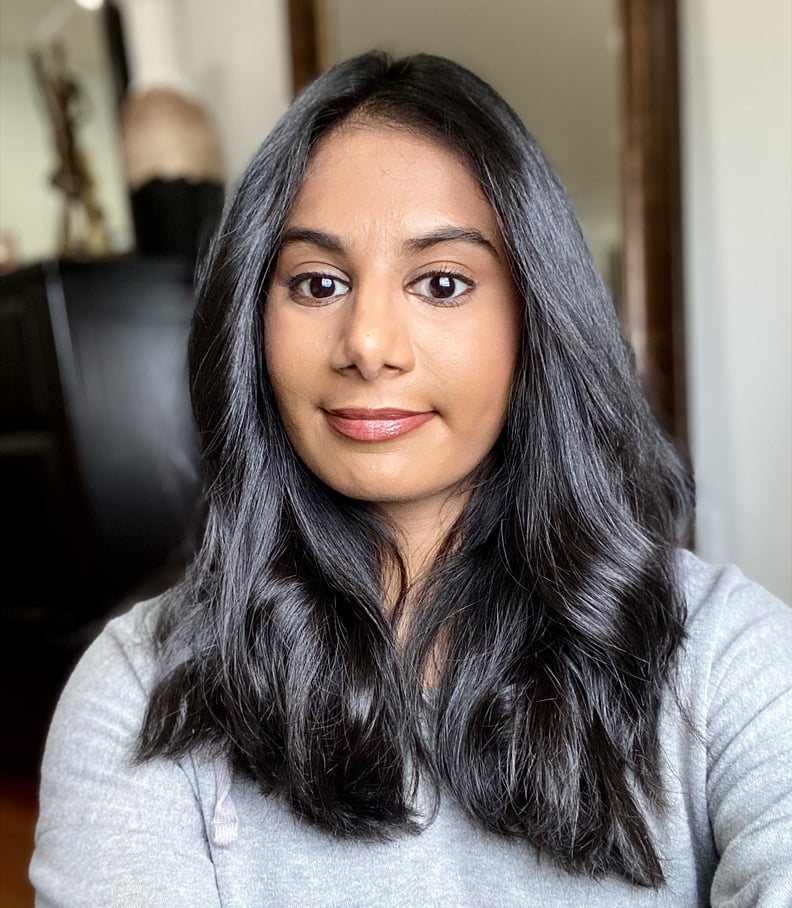 POPSUGAR Photography | Anvita Reddy
POPSUGAR Photography | Anvita Reddy
As POPSUGAR editors, we independently select and write about stuff we love and think you'll like too. If you buy a product we have recommended, we may receive affiliate commission, which in turn supports our work.
Former Miss World, actor, producer, author, investor, singer, and now hair-care founder Priyanka Chopra Jonas just dropped a line of clean, high-quality hair-care products for everyone — at only $6 a product. Anomaly bridges the gap between affordability and sustainability. The brand proudly states that they spent more on formulation than the packaging, which is made up of 70 to 100 percent plastic trash.
The clean and cruelty-free line has a total of eight products, including three types of shampoos, dry shampoo, a deep-conditioning hair mask, and three types of conditioners. You can mix and match shampoos and conditioners according to your hair type and concerns. My hair and scalp are dry, and my hair is prone to frizz. My goals were to hydrate and moisturize my scalp while keeping frizz at bay. I wanted softer, smoother hair that is shiny and glossy. I got to try the Hydrating Shampoo, Smoothing Conditioner, Deep-Conditioning Treatment Mask, and the Dry Shampoo.
The whole line has a floral scent that smells like jasmine, which is a huge plus for me. After blow-drying and styling my hair, my hair shined like silk. My scalp felt moisturized, and my hair was soft yet weightless and voluminous. However, because the line didn't have a leave-in conditioner or heat protectant, I didn't use one. As a result, my ends felt a little dehydrated after styling my hair. I hope Anomaly comes out with a leave-in conditioner, heat protectant, or finishing oil in the future.
If you're looking for a solid new hair-care routine, I recommend Anomaly, especially given the affordable price point. You can shop the collection online or at a Target in your city.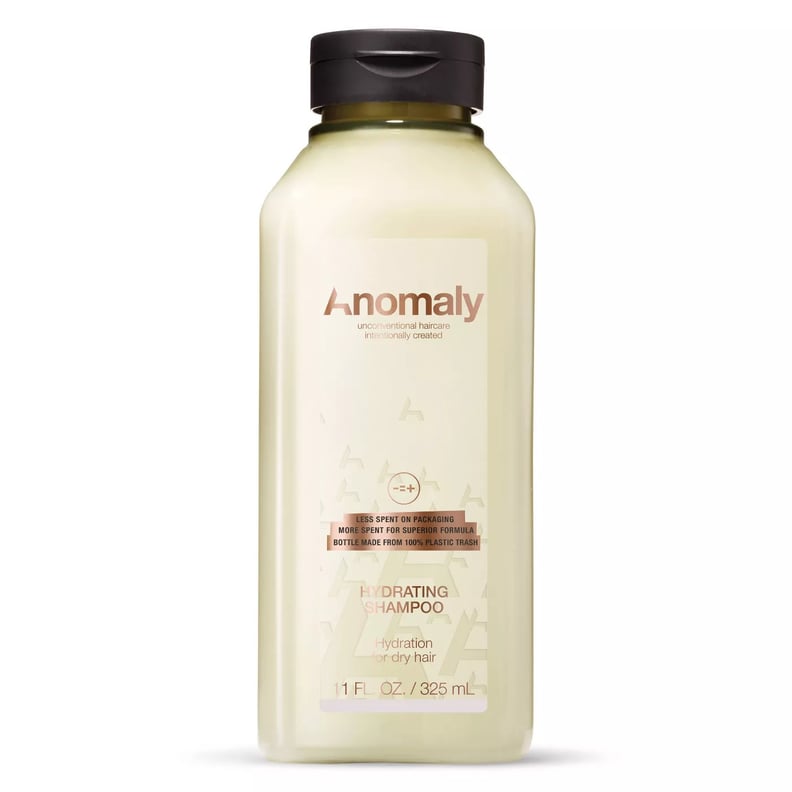 Anomaly Hydrating Shampoo
The Anomaly Hydrating Shampoo ($6) made my scalp and roots feel moisturized and super soft. It's a gentle formula that has a thin consistency. My scalp felt clean but not stripped, and it didn't give that give that squeaky-clean, clarified feeling. Formulated with aloe vera and coconut oil, the shampoo has a similar consistency to a facial cleanser. Depending on how oily your scalp is and how much product buildup you have, you might want to double cleanse.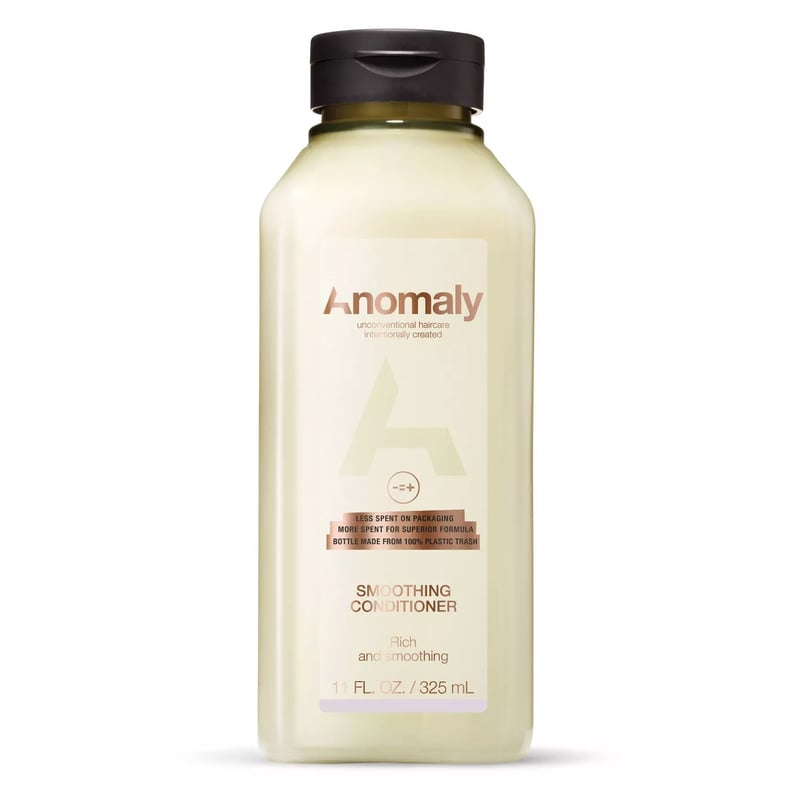 Anomaly Smoothing Conditioner
Formulated with argan oil and quinoa, the Anomaly Smoothing Conditioner ($6) feels rich, but still has a lightweight consistency. I spread a good amount of it on from mid-length to my ends and let it sit for two to three minutes. My hair instantly felt smoother and softer. It felt moisturized but not weighed down.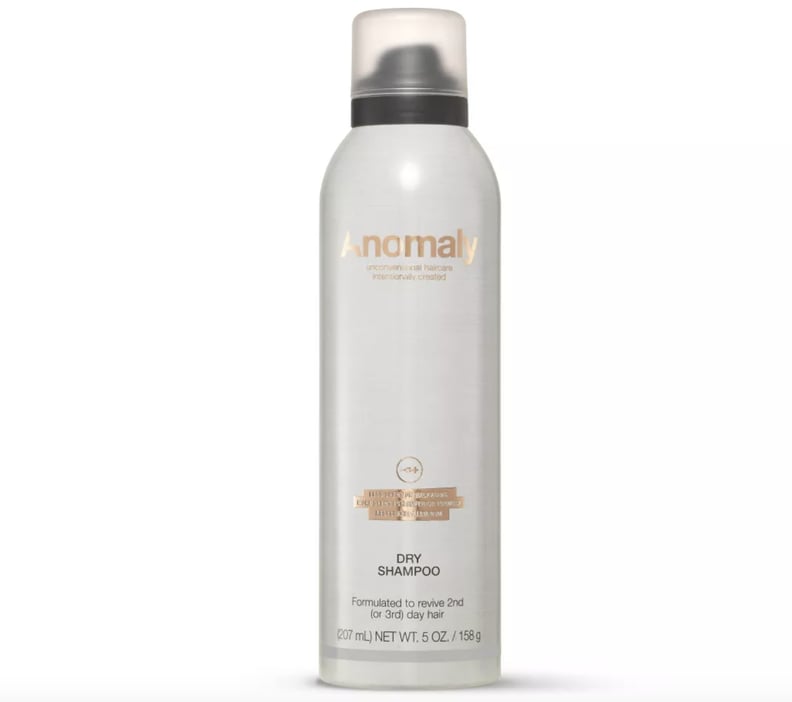 Anomaly Dry Shampoo
This was probably one of the best dry shampoos I have ever used. The Anomaly Dry Shampoo ($7) is clear, and therefore it doesn't leave a white cast. There is no grittiness or weird residue either — my hair still had movement. It felt super lightweight, and while it doesn't feel like freshly washed hair, it made my third-day hair look like second-day hair. The dry shampoo doesn't leave my roots completely oil-free and dry with no luster; there was still some shine to my hair. It doesn't provide dramatic volume, but there was some lift. It makes your hair look more presentable rather than excessively oily.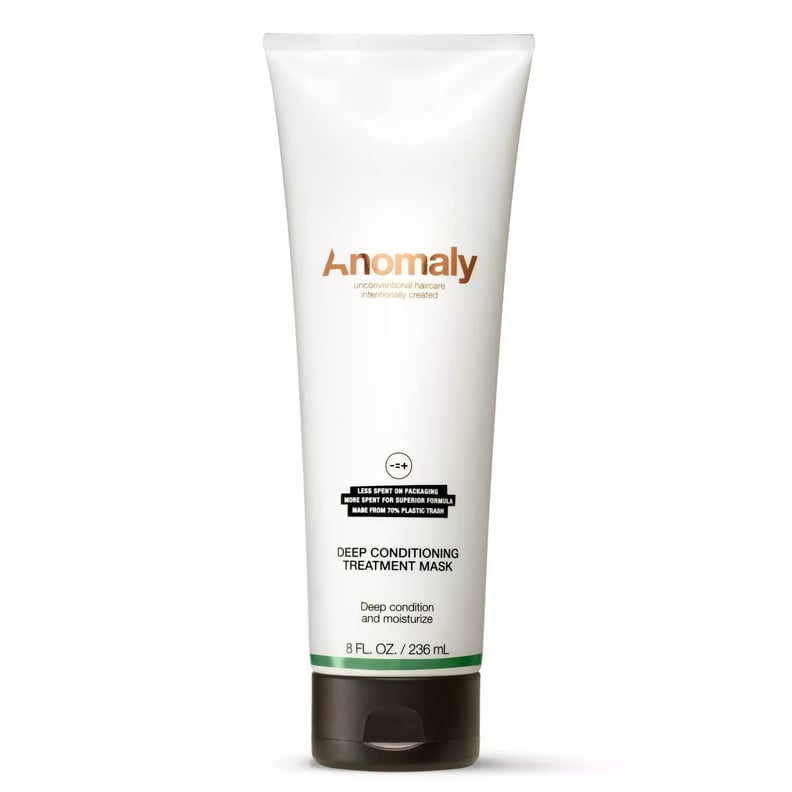 Anomaly Deep-Conditioning Treatment Mask
The Anomaly Deep Conditioning Treatment Mask ($6) contains castor-seed oil and avocado-seed oil. It has a thick and rich consistency, but once you work it in, the hair mask feels lightweight and isn't heavy and dense like a cream or butter. I let the mask sit in my hair for 10 minutes. After rinsing my hair, it felt very moisturized and deeply conditioned. There was some weight to my hair. However, it felt more like my hair had absorbed all the nutrients and moisture from the mask rather than like there was product buildup.