5-Minute Makeup Routine For Moms on the First Day of School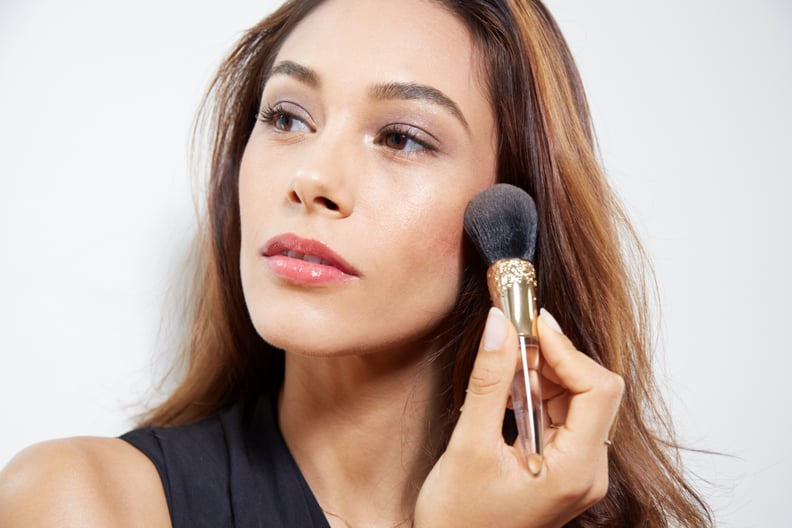 POPSUGAR Photography | Benjamin Stone
POPSUGAR Photography | Benjamin Stone
During the Summer months, most women wear less makeup. Sun-kissed skin often needs less coverage, and vacation days are spent lounging at pools or beaches where we don't have to worry as much about how we look.
Before we know it, our luxurious warm-weather days come to a screeching halt, and we find ourselves back at school drop-off — or even worse . . . the bus stop. If you're a mom, you might not want to have a full face on for those back-to-school mornings. As a mother and a working makeup artist, I have some simple hacks to get you looking fresh in a flash. Wake up just five minutes earlier to do these six easy steps and you will look glam and ready to face another school year.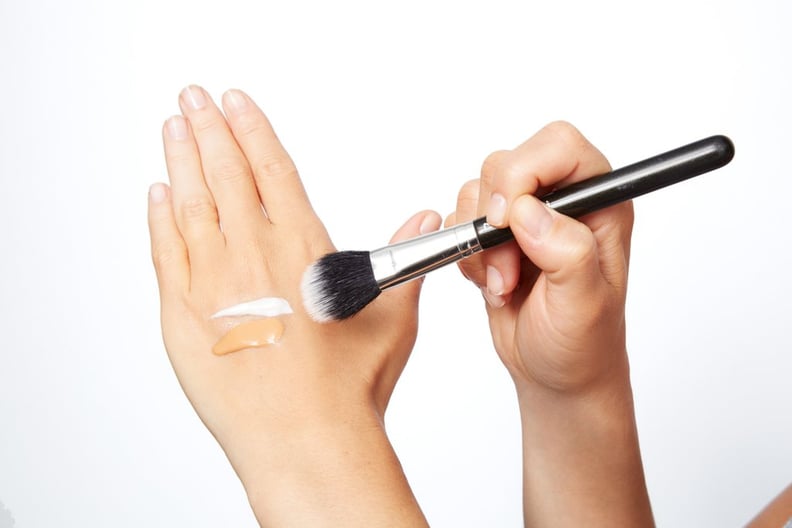 Foundation = 30 seconds
The easiest choice for light coverage that will even out your skin and create a "no-makeup" look is tinted moisturizer. Cult favorite Laura Mercier Tinted Moisturizer SPF 20 ($44) offers a natural glow and is easy to apply.
As a Laura Mercier regional artist, I was taught that Laura prefers using fingers to apply this product to avoid applying too much and for an even application. Because this product is so sheer, swiping this on in the morning with your fingers is a mistake-proof quick step.
If you want more coverage, use a foundation brush to quickly apply a traditional foundation layer in circular motions. Either way, this is not a step to skip. Skin will look even and smooth, and any other color will lay beautifully on your face.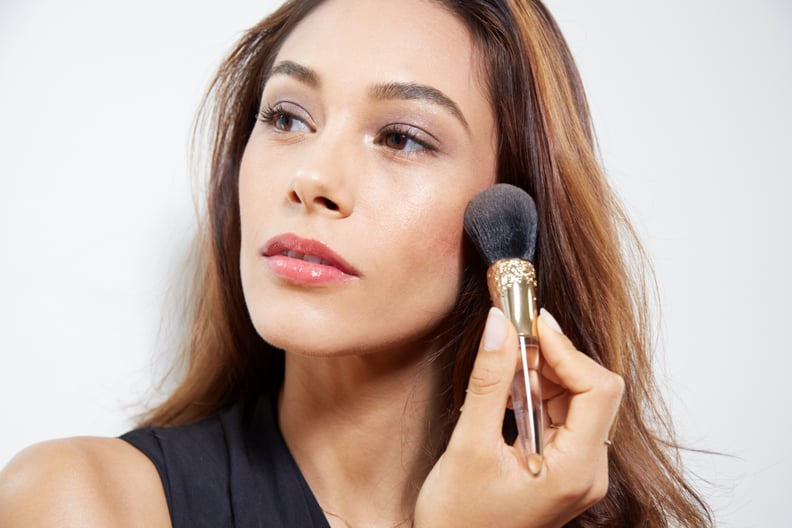 Blush = 30 seconds
If you are fast, you can add both bronzer and blush separately. Or try a product like It Cosmetics Confidence in Your Glow ($32) that offers blush, bronzer, and highlighter all in one tray. When using a multidimensional product, apply it with a fluffy brush that will distribute the color lightly.
Another quick solution is a cream cheek stick, such as Nars The Multiple in Shade Orgasm ($39). This product can be applied swiftly with fingers to add a beautiful healthy glow to apples of the cheeks and the angles of the face.
Whatever you choose, it only takes 30 seconds to add some warmth to your cheeks. This quick step saves you from having to tell people how great your Summer was as it shows in your glowing, bronzed skin.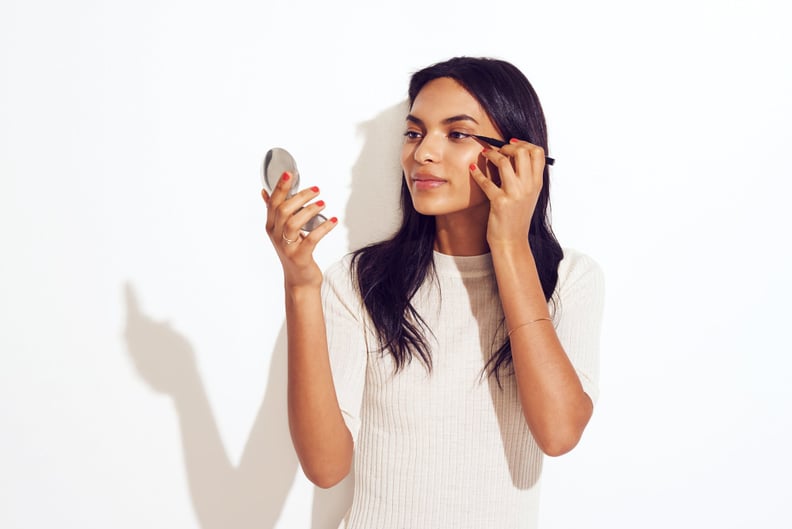 Tightline = 1 minute
Eyeliner can be a time-consuming product that women skip. Oftentimes, women have a hard time creating that perfect line on the upper lash line. A makeup artist trick for this is called tight-lining, and it can save you time and make your eyes look larger.
Use a brush or a waterproof pencil, preferably in a dark brown or black shade. There are no rules on what product to use, only to be sure that it is completely 100 percent waterproof. Otherwise it will run, which will make you look like that tired, crazy mom at school drop-off.
Look down into your mirror and add liner to the upper lash line from underneath your lashes into the waterline. Think of it as though you are applying color directly where the lashes are growing out of your skin. This will create a beautiful, thin swipe that will make eyes look more open, and it won't seem like you tried too hard (moms talk!). Once you get the hang of it, the process will take 30 seconds, but I am giving you a minute for this step.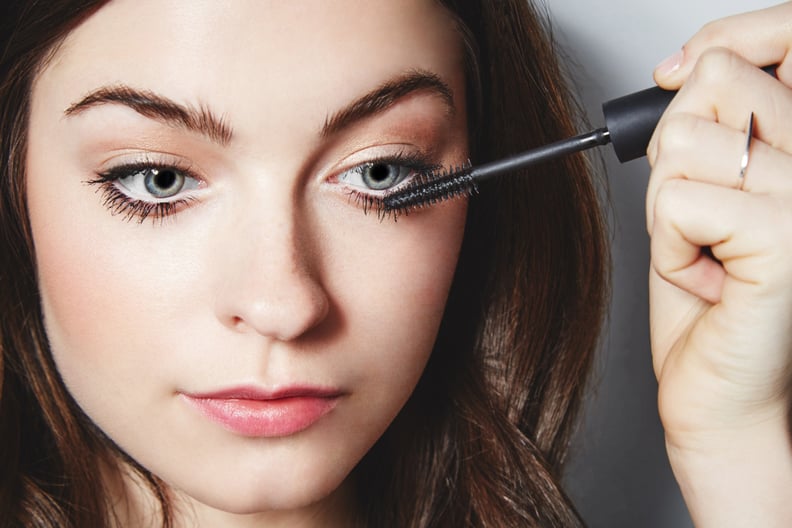 Mascara = 30 seconds
Mascara is a tried and true product that makes a big difference in your look. It takes 30 seconds at the most, opens the eyes, and makes you appear awake. Even on a naked lid, adding just mascara and liner makes you seem more polished.
To apply quickly and correctly, start at the base of your lashes and wiggle the brush from left to right, at least two to three times.
The biggest mistake tired moms in a rush make is using a mascara that smudges during application. Try different brands to find the right applicator brush that works with your eye size and shape. You want to be able to quickly apply your mascara in the morning without having to worry about cleaning up smears and chunks of mascara that smudged on your eyelid.
An oldie-but-goodie that seems to work for everyone is the Maybelline Great Lash Mascara With the Curved Brush by Maybelline ($5). This mascara wand is small and easy to manipulate for most women while offering beautiful volume and length.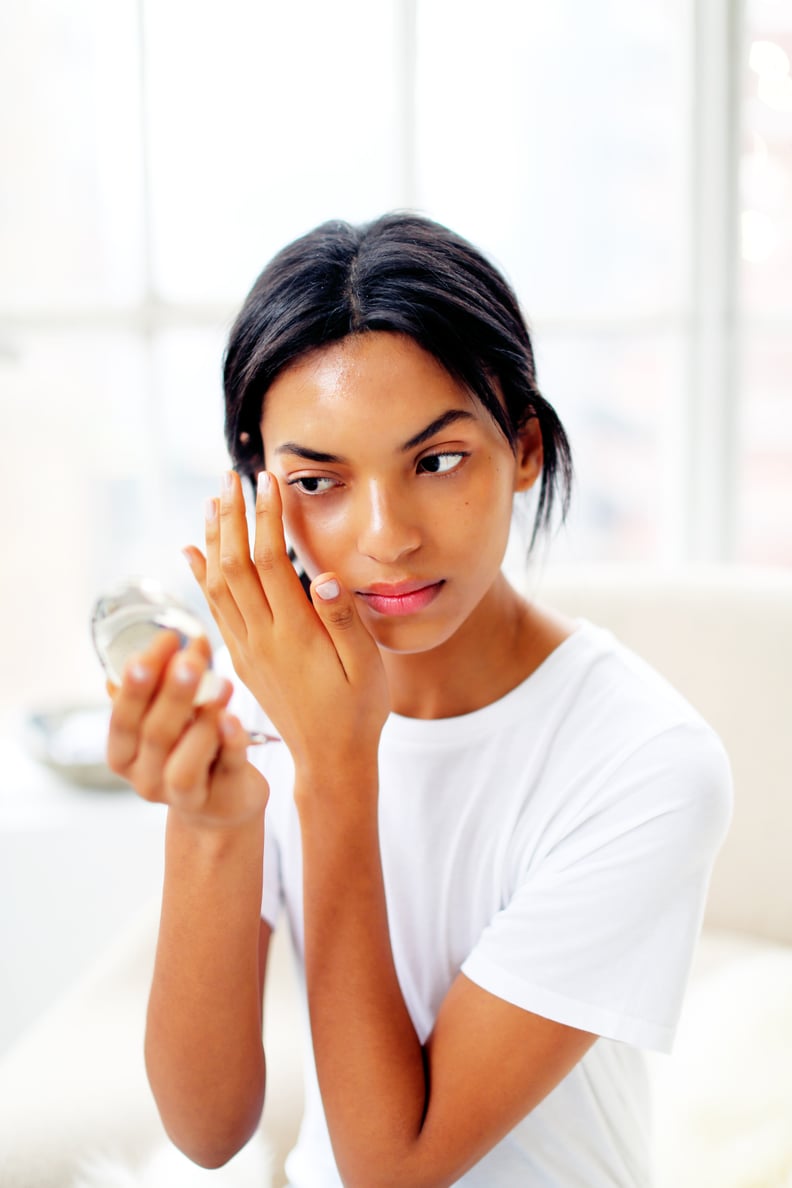 Concealer = 30 seconds
Nothing says "I'm already tired and it's only the first day of school" more than dark under-eye circles. It is a definite must to brighten and cover the under-eye area. This is an instant fix to make your entire appearance refreshed and youthful.
An all-in-one brightener and concealer is the best choice for a quick application. Yves Saint Laurent's bestselling Touche E'clat ($42) is a great choice, as it clicks up easily into a built-in applicator brush that can be swept under the eyes for an instant smooth brightening effect. The serum-like formula never looks cakey or dry.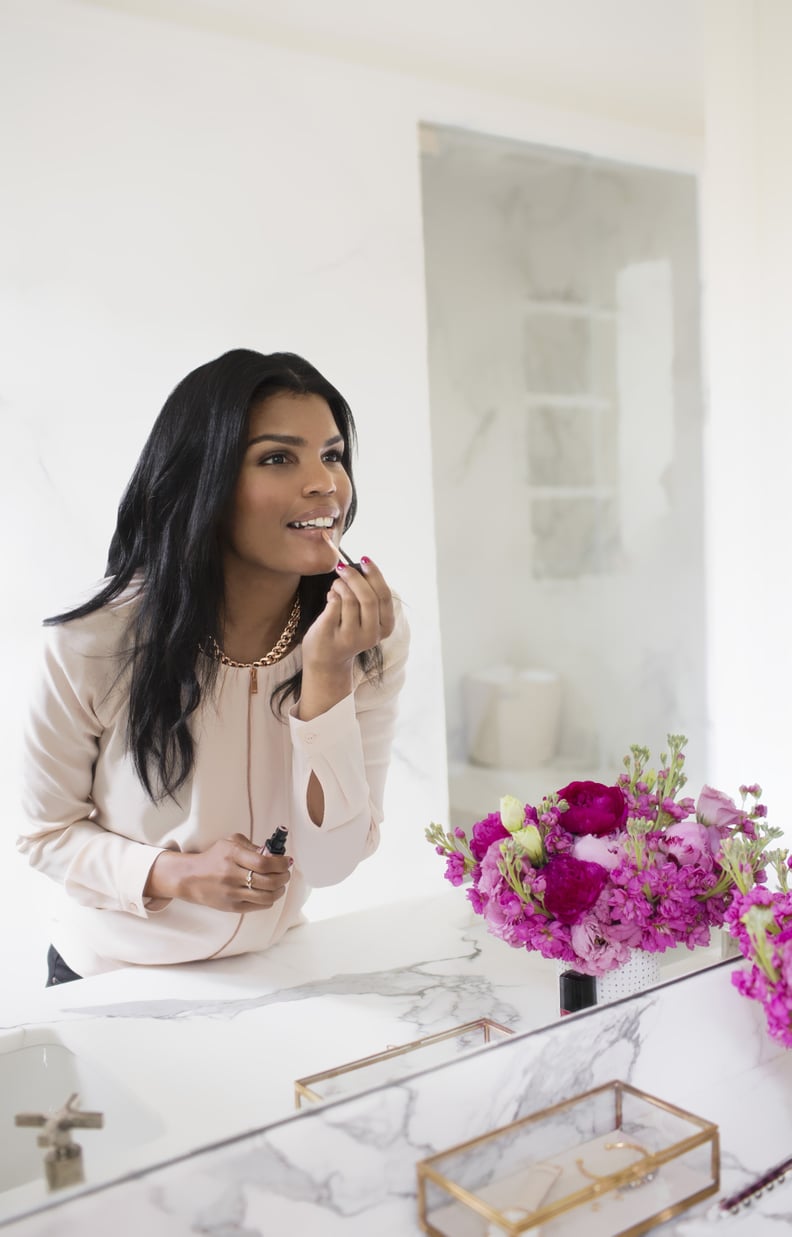 Lip Color = 30 seconds
Whether it is lip balm, gloss, or lipstick, adding a pop of color and hydration to lips completes your face. Often, by the end of the Summer, our lips are begging for a bit of hydration, so a lip balm with a sheer tint is a nice option. Choosing something light and simple is the best option for a mom on the go, adding color without looking overdone. Plus, if you're feeling a little blue about sending the kids off, lipstick can be an instant pick-me-up.
One of my clients is a mother of four and recently put this drugstore gem on my radar: Burt's Bees Lip Shimmer ($5). These small sticks of hydrating color have just the right amount of pigment and shine. Pick up a handful of these at a time and have one in your car and your bag so you can always have it readily available.