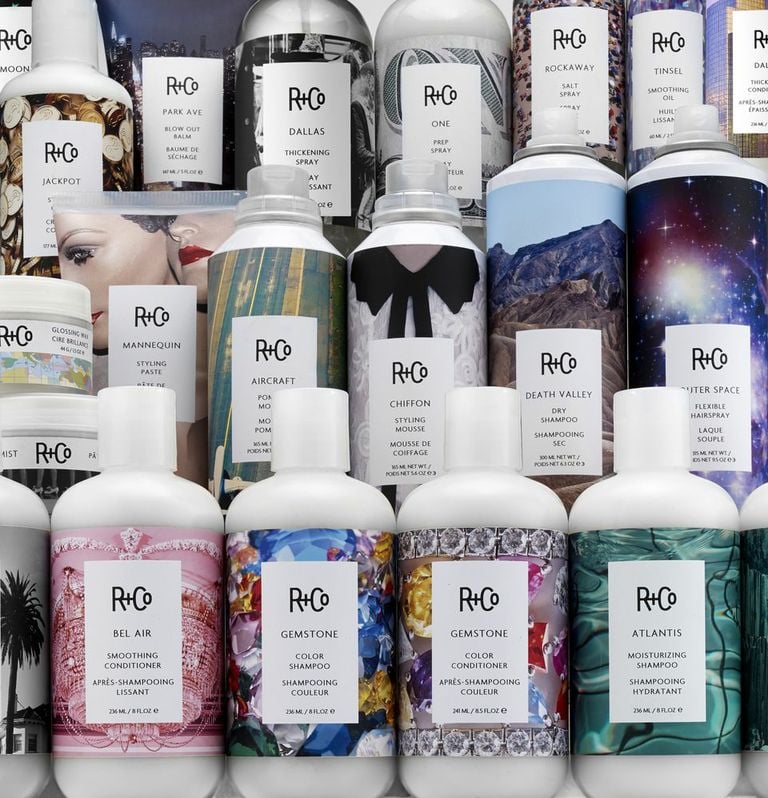 Launching a new successful beauty line can be as tough as breaking into the restaurant business — many try, but few make it. Regardless, we're predicting that R+Co (Rogue and Company), a breakout hair care collection, is going to breeze its way to the top. It's the brainchild of three industry pros: Garren (a high-fashion-magazine favorite, dubbed the Godfather by Vogue), Thom Priano (men's hair extraordinaire, the go-to stylist for Abercrombie & Fitch and Calvin Klein), and Howard McLaren (former creative director of Bumble and Bumble). These three hair geniuses have brought their years of knowledge together for 23 pieces, including shampoos, conditioners, and styling products. The best part is that these prestige products are priced at just $20 to $29 at randco.com, Neiman Marcus, C.O. Bigelow, and select salons. Read on to learn more about the line, and see the chic packages!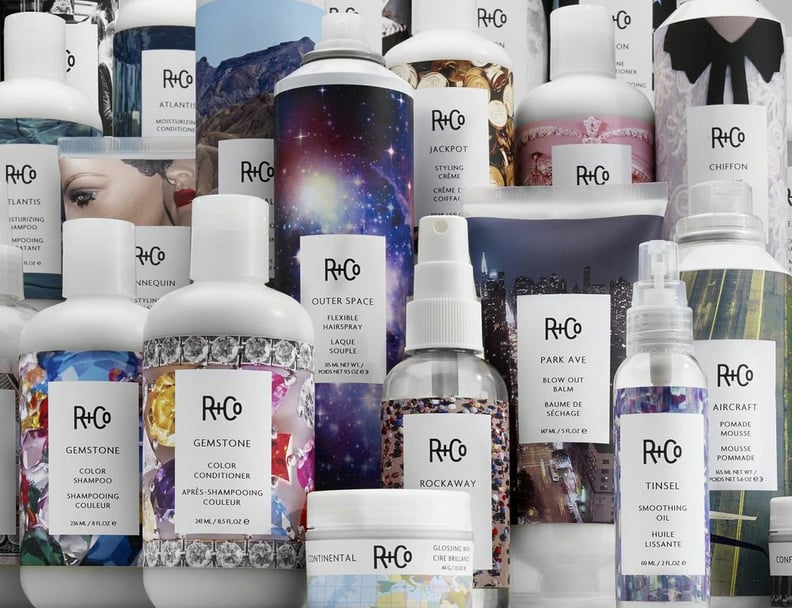 R+Co Formula Breakdown
The full range includes five shampoos-and-conditioner sets, three styling creams, two pomades, two mousses, five sprays, and one oil. All of the products are free of parabens, sulfate, gluten, and petroleum. Need more convincing that they're healthy? These wonder-workers are also vegan and offer UV protection, making them perfect for Summer.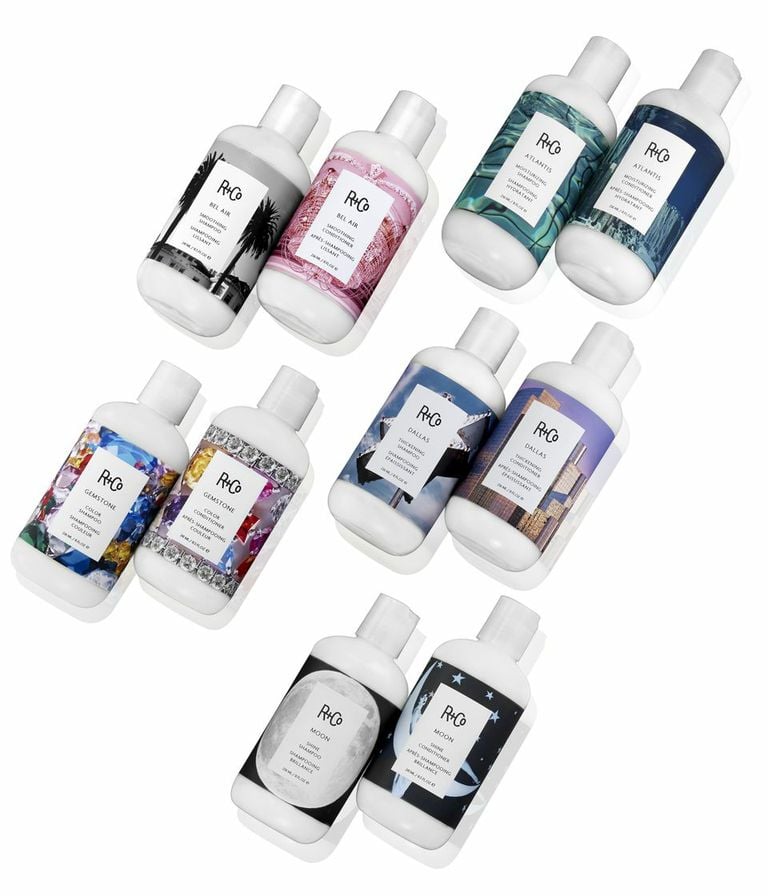 R+Co Shampoo-and-Conditioner Sets
The reason there are so many hair-washing options is because Garren believes that you should change your shampoo depending on the climate. For instance, if you're in Florida, use the moisturizing shampoo to fight humidity, or if it's the dead of Winter in New York, then the shine shampoo will be your best friend.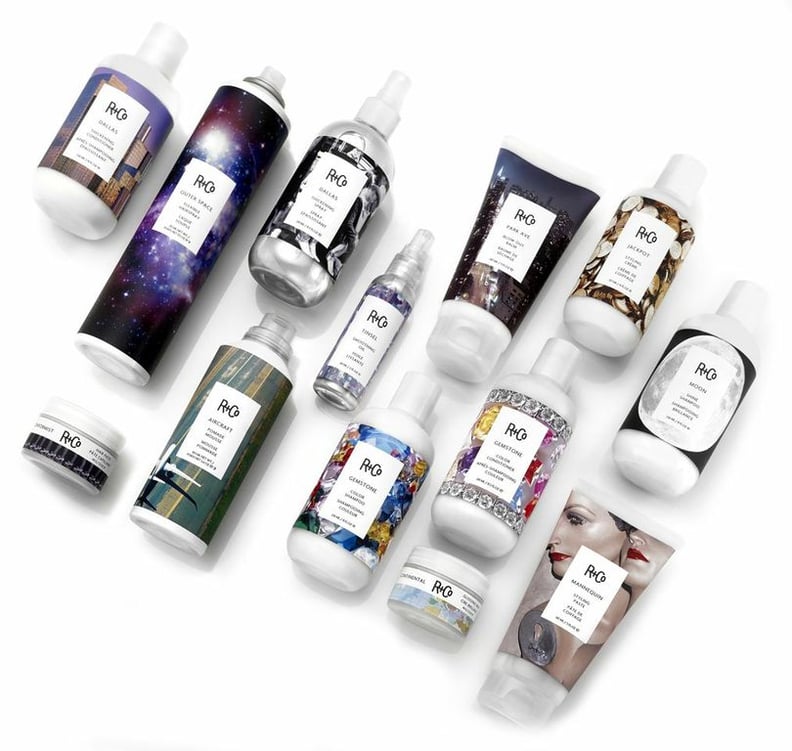 R+Co Packaging
Space (as in the galaxy!), riches, and luxe American destinations inspired the whimsical names and packaging. For instance, Dallas is the thickening line, and Park Ave is the pre-blowout cream. After you scroll through this sampling of the collection, we bet you'll agree that the dreamy bottles are worthy of displaying on your vanity.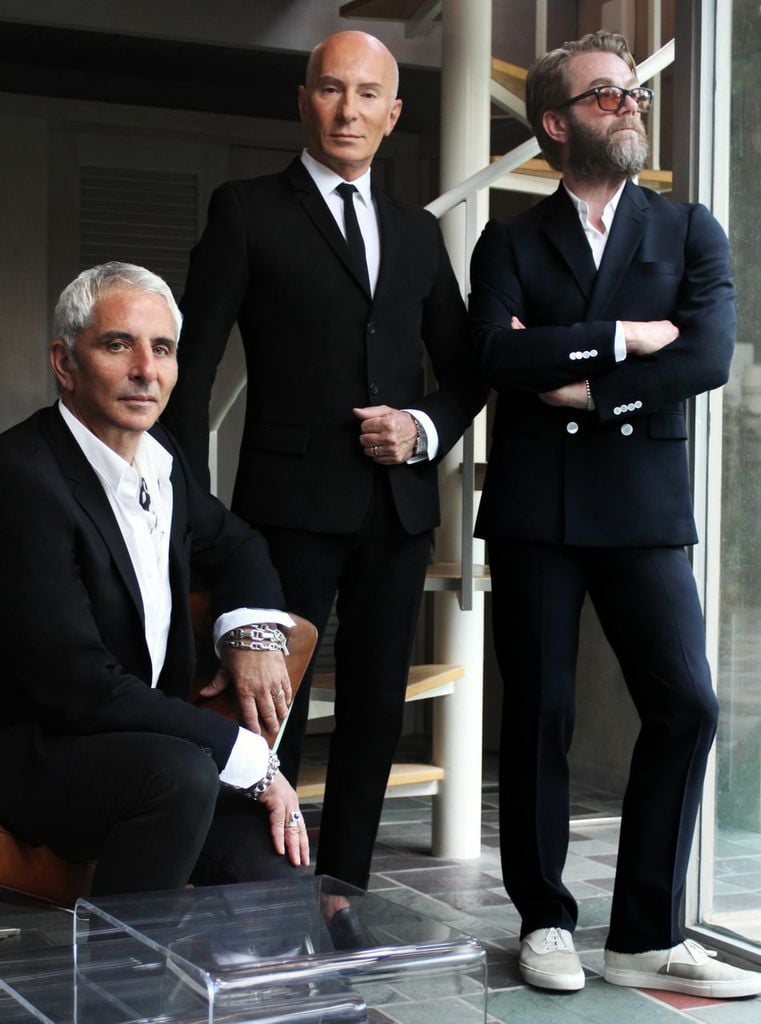 R+Co Founders: Thom Priano, Garren, and Howard McLaren
Garren explained that they wanted the formulas to have scents you'd notice in the shower, but wouldn't be overwhelmingly fragrant once your hair was dried and styled. There are five scents in the collection: Love Bite (citrus), Serious Gaze (Asian-inspired), Relative Paradise (earthy), Dark Waves (warm romantic), and Rosy Eyed (unexpected floral).
R+Co Atlantis Moisturizing Shampoo ($28)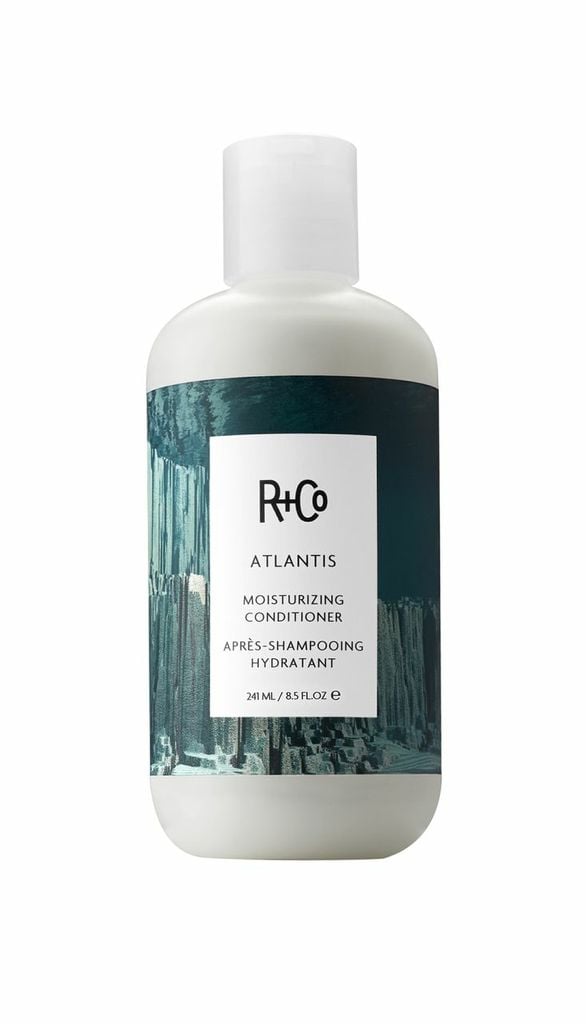 R+Co Atlantis Moisturizing Conditioner ($28)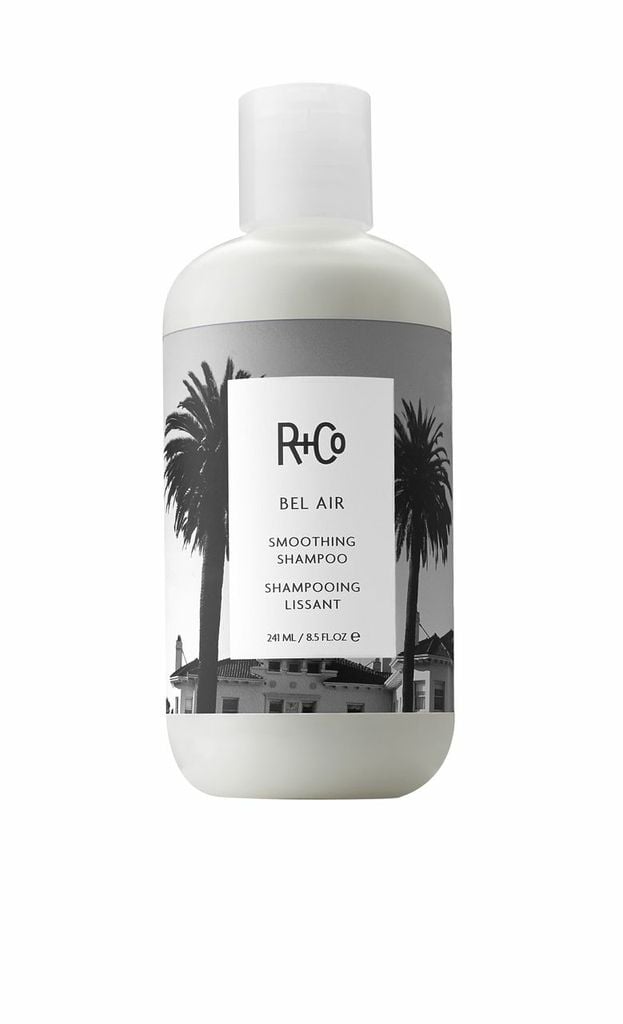 R+Co Bel Air Smoothing Shampoo ($28)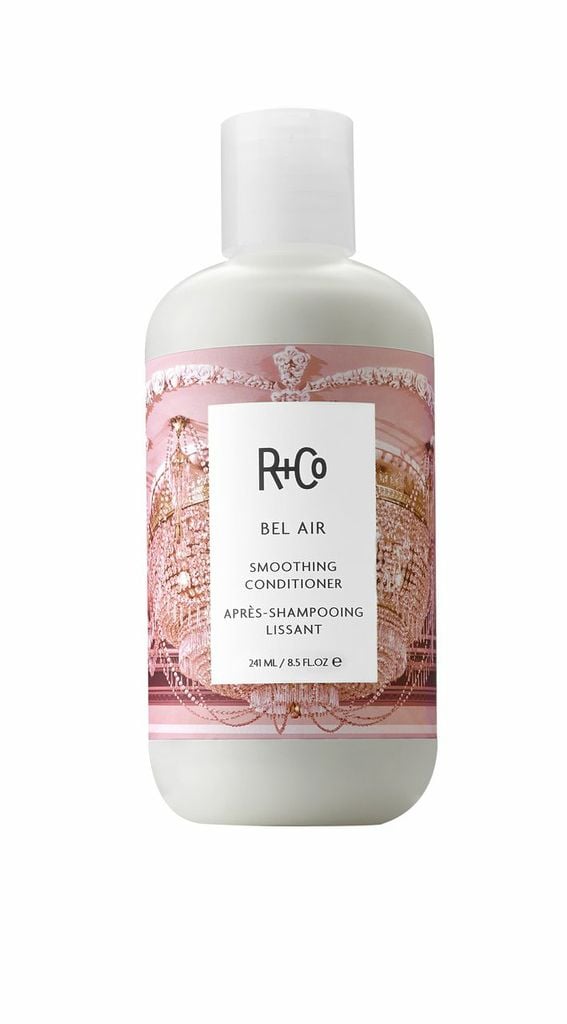 R+Co Bel Air Smoothing Conditioner ($28)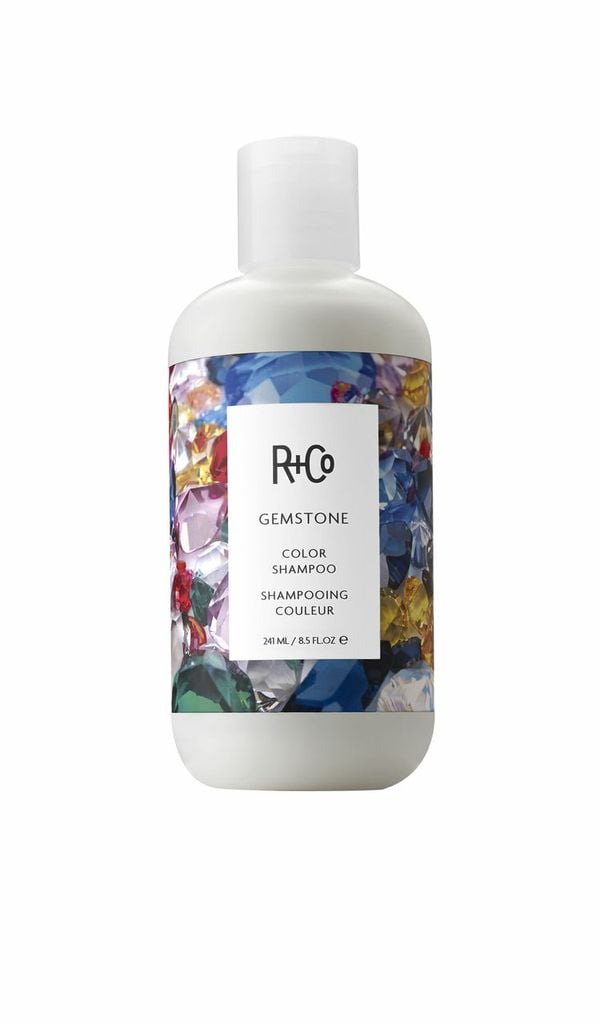 R+Co Gemstone Color Shampoo ($28)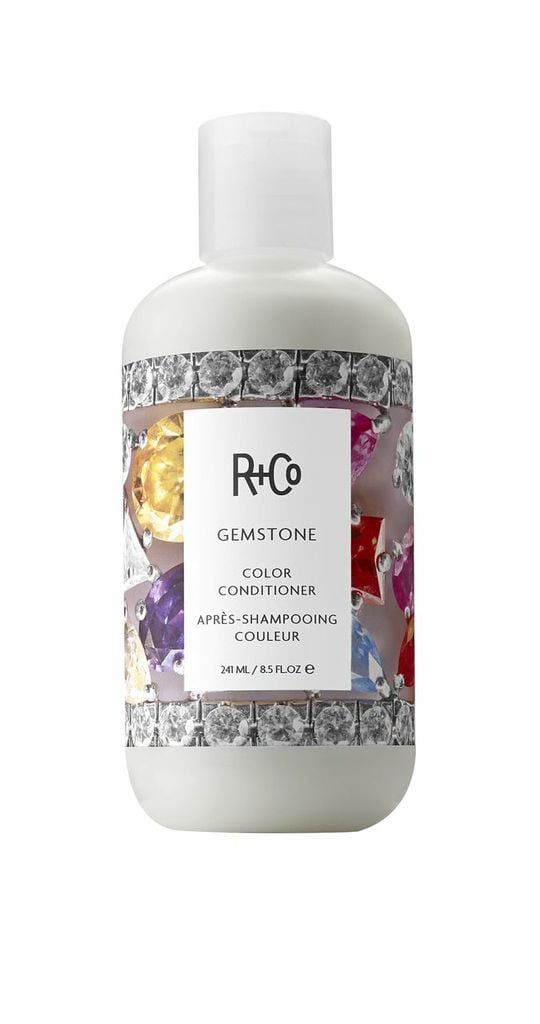 R+Co Gemstone Color Conditoner ($28)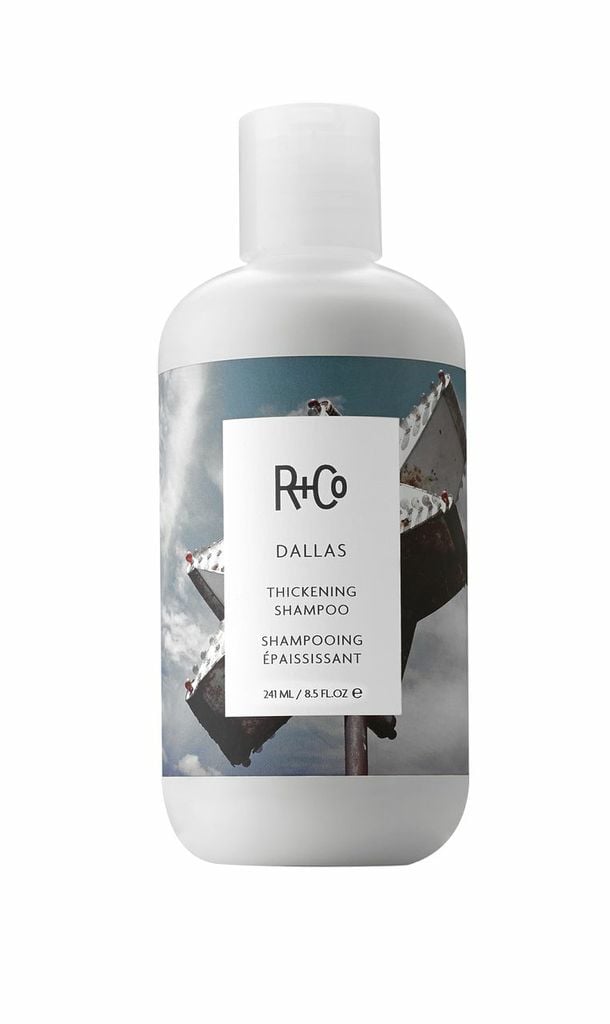 R+Co Dallas Thickening Shampoo ($28)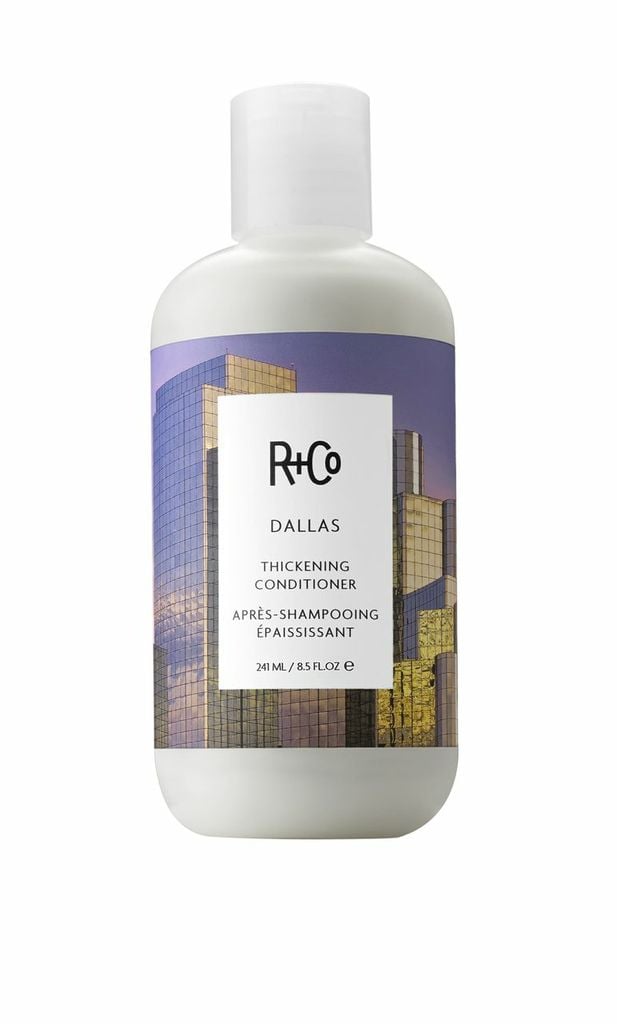 R+Co Dallas Thickening Conditioner ($28)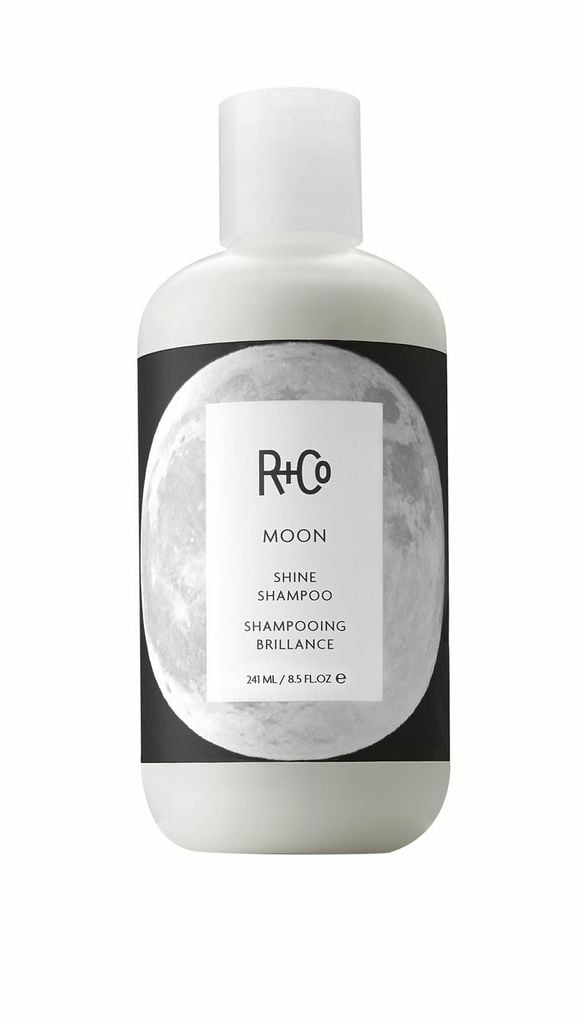 R+Co Moon Shine Shampoo ($28)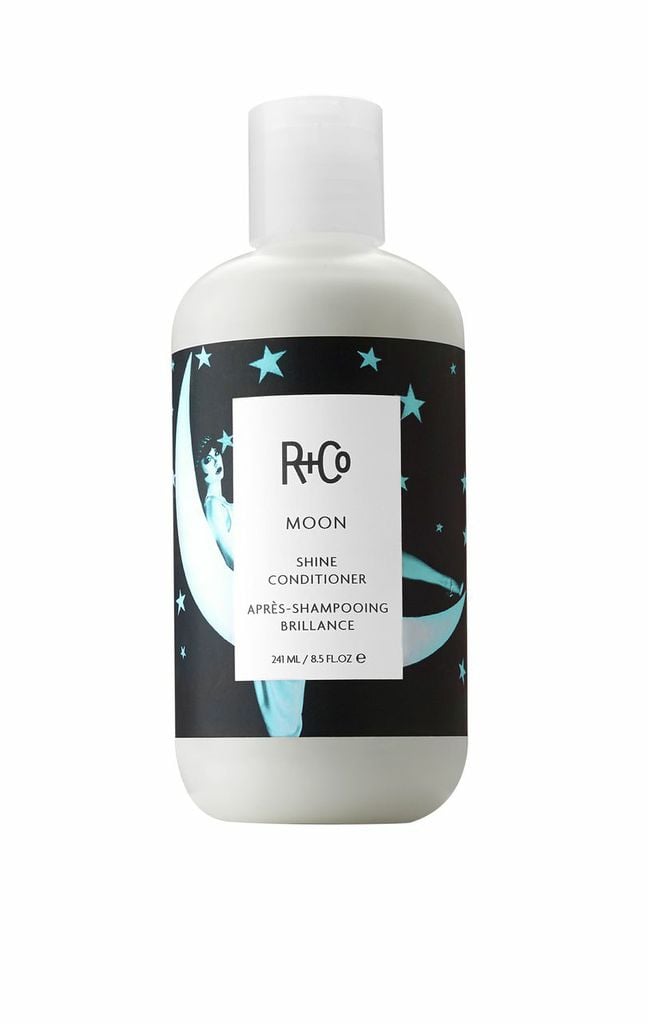 R+Co Moon Shine Conditioner ($28)

R+Co Outer Space Flexible Hair Spray ($29)

R+Co Death Valley Dry Shampoo ($29)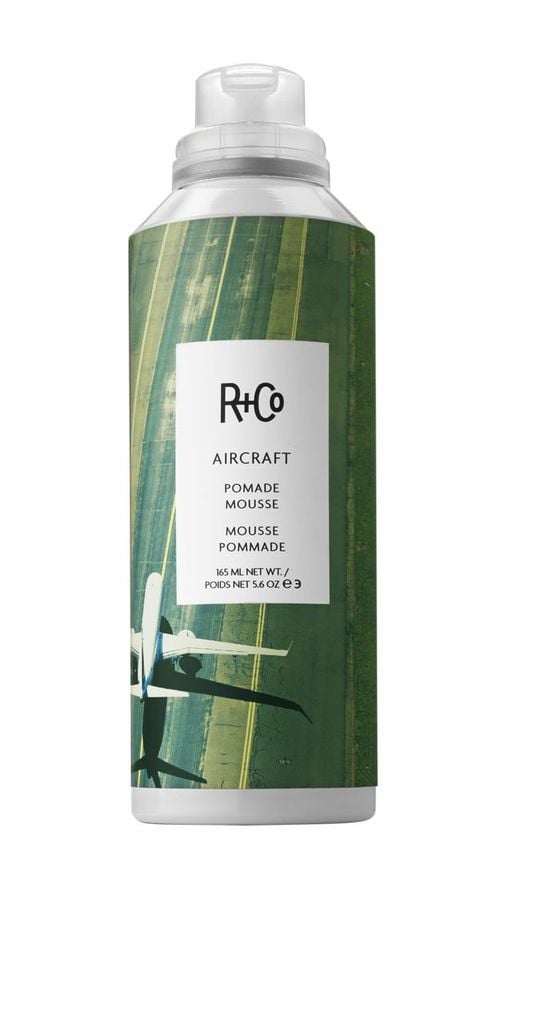 R+Co Aircraft Pomade Mousse ($29)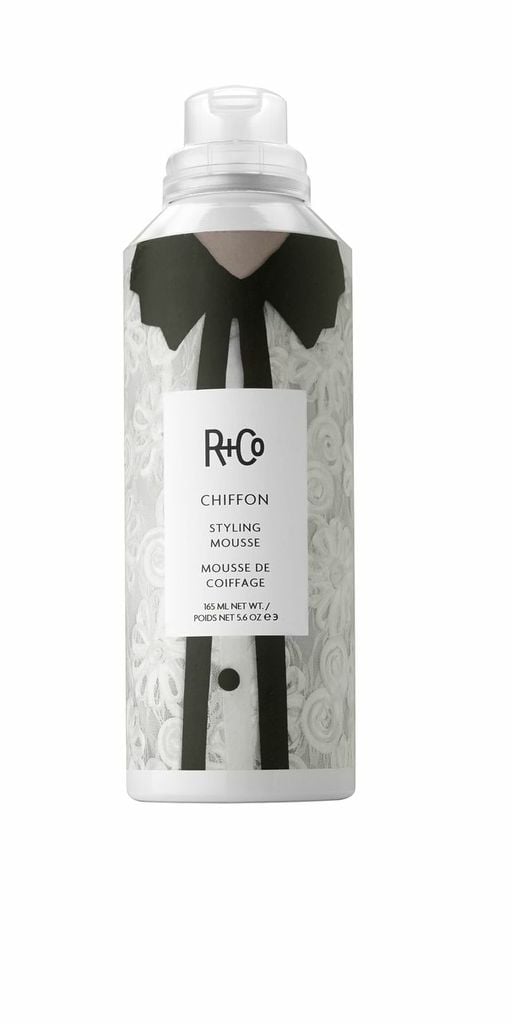 R+Co Chiffon Styling Mousse ($27)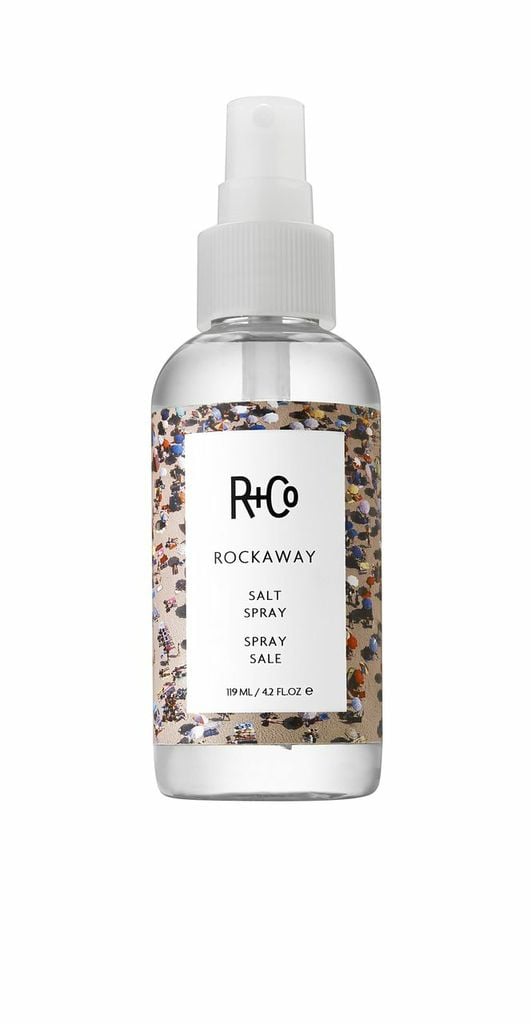 R+Co Rockaway Sea Salt Spray ($25)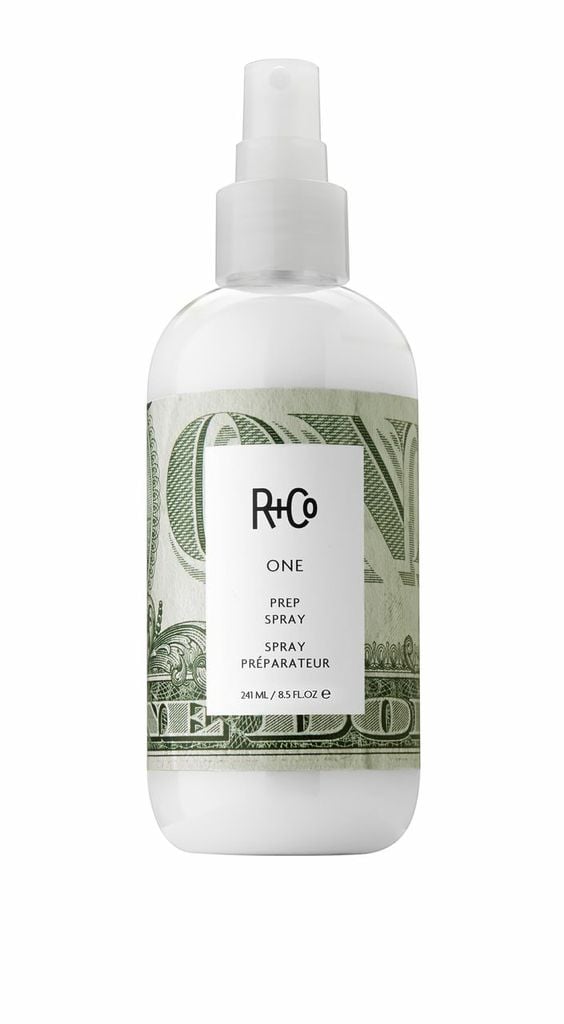 R+Co One Prep Spray ($20)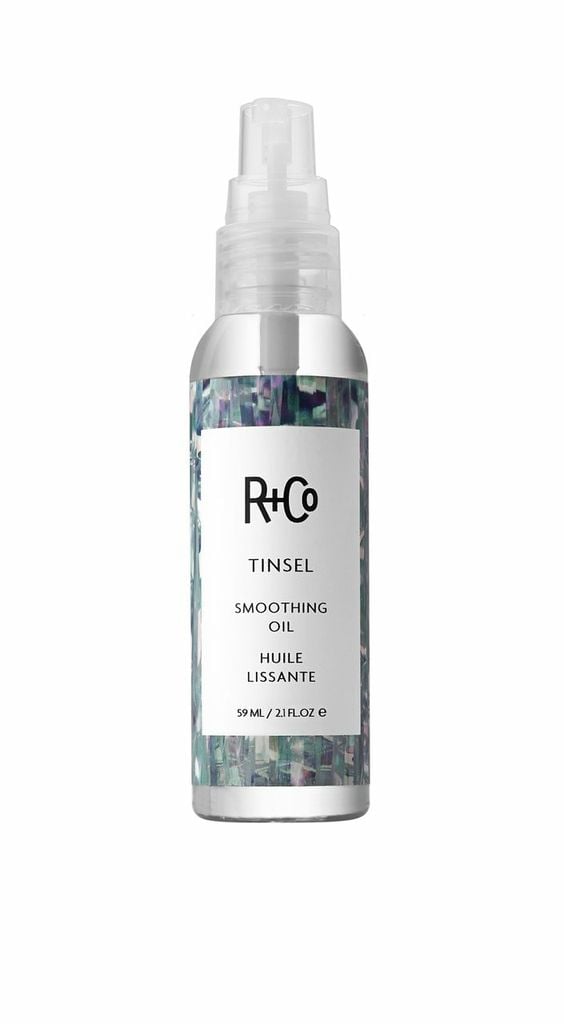 R+Co Tinsel Smoothing Oil ($24)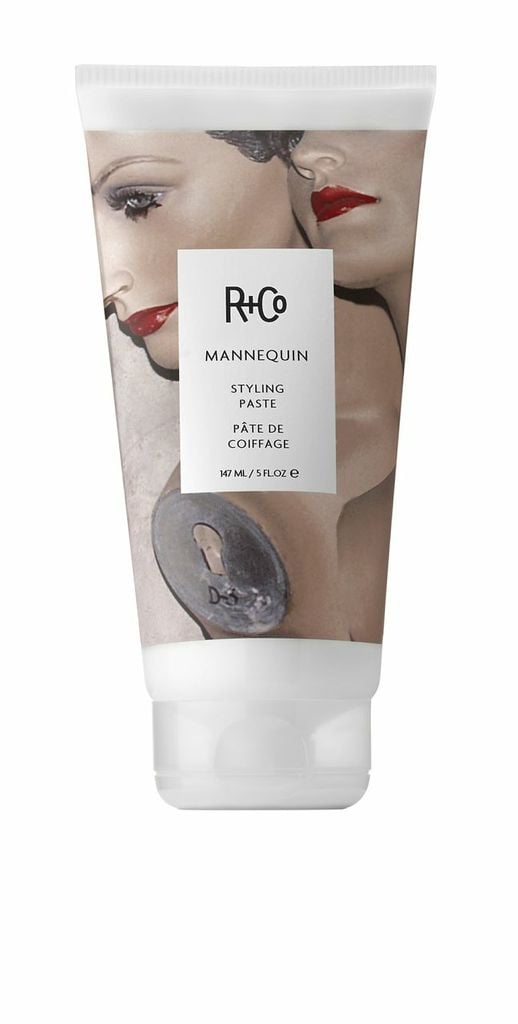 R+Co Mannequin Styling Paste ($28)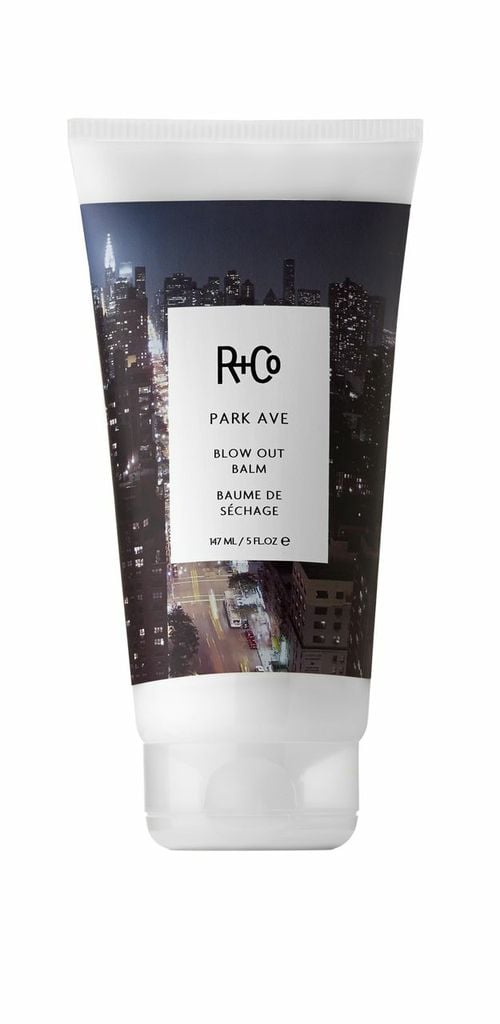 R+Co Park Ave Blow Out Balm ($28)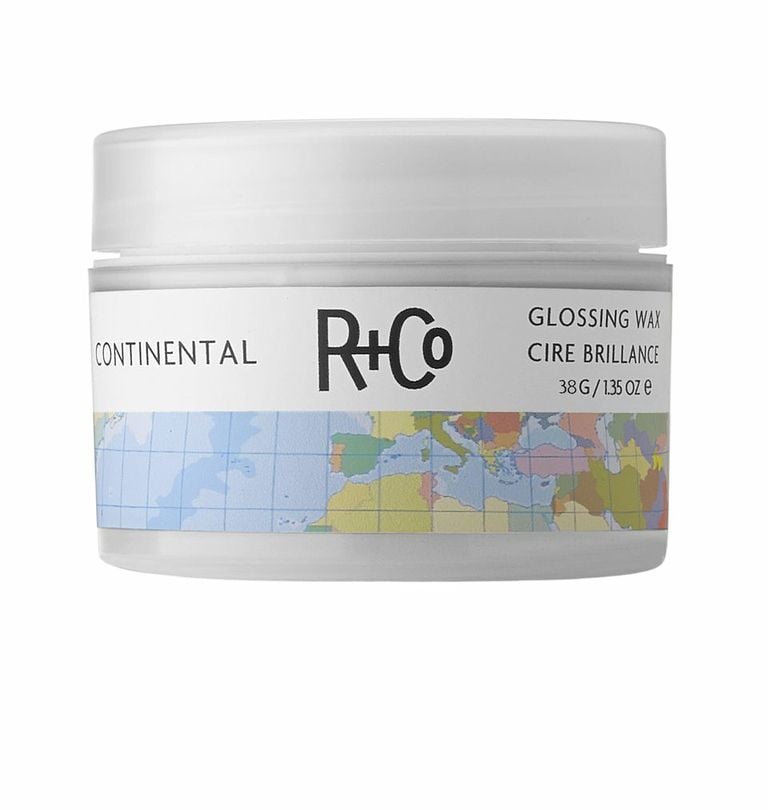 R+Co Continental Glossing Wax ($27)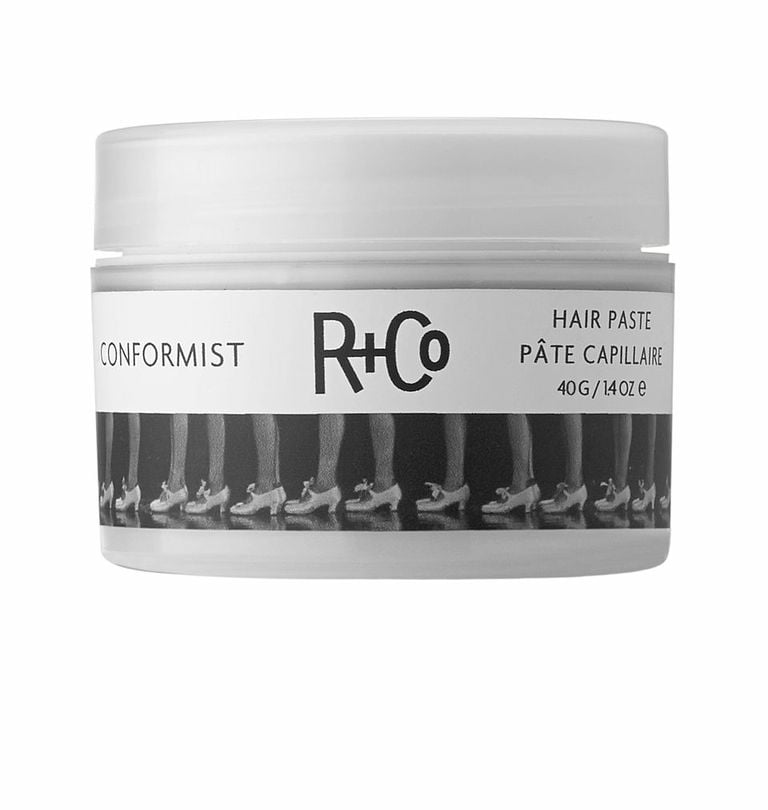 R+Co Conformist Hair Paste ($27)