As POPSUGAR editors, we independently select and write about stuff we love and think you'll like too. If you buy a product we have recommended, we may receive affiliate commission, which in turn supports our work.
Hair damage, though common, is a different experience for everyone. Between the hair frying and styling, it might manifest in the form of split ends, dullness, or breakage. It can also feel rough in texture or break off when you brush it, and sometimes, no matter how often you attempt to treat it with a repairing mask, it can feel like not much is helping.
It can be frustrating not to know the root (no pun intended) of your hair issues, and it's even more frustrating to know what's wrong and not know what to do about it — despite how many times you've tried to google an answer. For that reason, we spoke to Stephanie Riley, a chemist at Procter & Gamble — the parent company to some of our favorite hair brands like Pantene, Head & Shoulders, and Herbal Essences — to get some insight on how to treat and repair hair damage.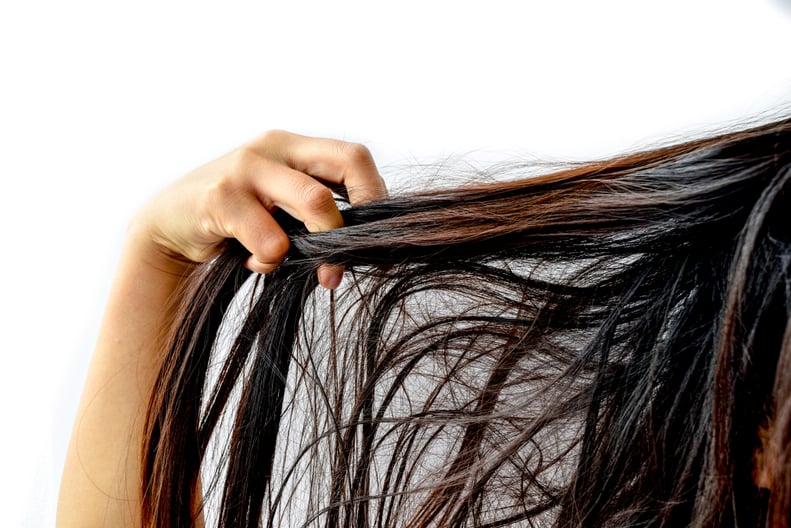 How to Tell If Your Hair Is Damaged
Most of us would probably love to put a few strands of our hair underneath a microscope every once in a while to see how it's doing, but that's a little too complex. Fortunately, there are easier ways to tell if your hair is damaged, like by taking a porosity test. "One experiment that potentially shows hair damage is to apply a droplet or two of water (spraying water will physically drive the water into the hair) to your dry hair without product," Riley said. The droplet will sit on your hair longer if it's healthy, but if it's damaged, the droplet will absorb quicker. Since the results of this test can be swayed if anything is sitting on the surface of your hair, make sure it's clean before you test it out.
Frizz is another good indicator, though not all frizz is an indicator of damage. "Newly growing hair fibers can look like 'flyaways' before they have enough length to lay down with the rest of your hair," Riley said.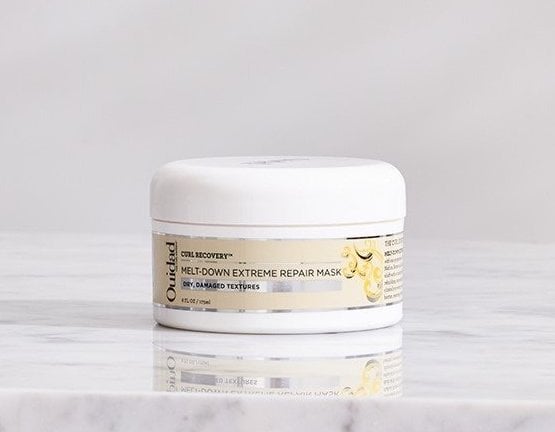 How to Treat Hair Damage
There are tons of products on the market that tout themselves as being able to repair damage, but before you add them to your online shopping cart, know that your treatment type depends on the type of damage you have.
"Microscopically, hair damage is the result of many things," Riley said. "Physical or mechanical exposure like combing or wearing hair accessories, exposure to high heat, [or] chemical treatments, like color and straightening."
If your hair has been physically damaged by hot tools or chemical treatments, it can be much harder to treat because heat can remove layers of the hair cuticle. The best course of action, then, is to replenish the damage with lipids to keep your hair strong. This means using products that contain fatty acids — palmitic acid, lauric acid, coconut fatty acid, and a handful of others — like Ouidad Curl Recovery Melt-Down Extreme Repair Mask ($44). If you're not sure if your current hair products contain these, just check the label.
You can also repair damage by keeping your hair properly conditioned with products like Pantene Pro-V Repair & Protect Conditioner ($4). "Conditioners can help replenish hair with lipids, like the natural oil that hair loses as it becomes damaged," Riley said. "While hair cannot be healed in the same way that skin can be, effective treatments can restore the look and feel of healthy hair."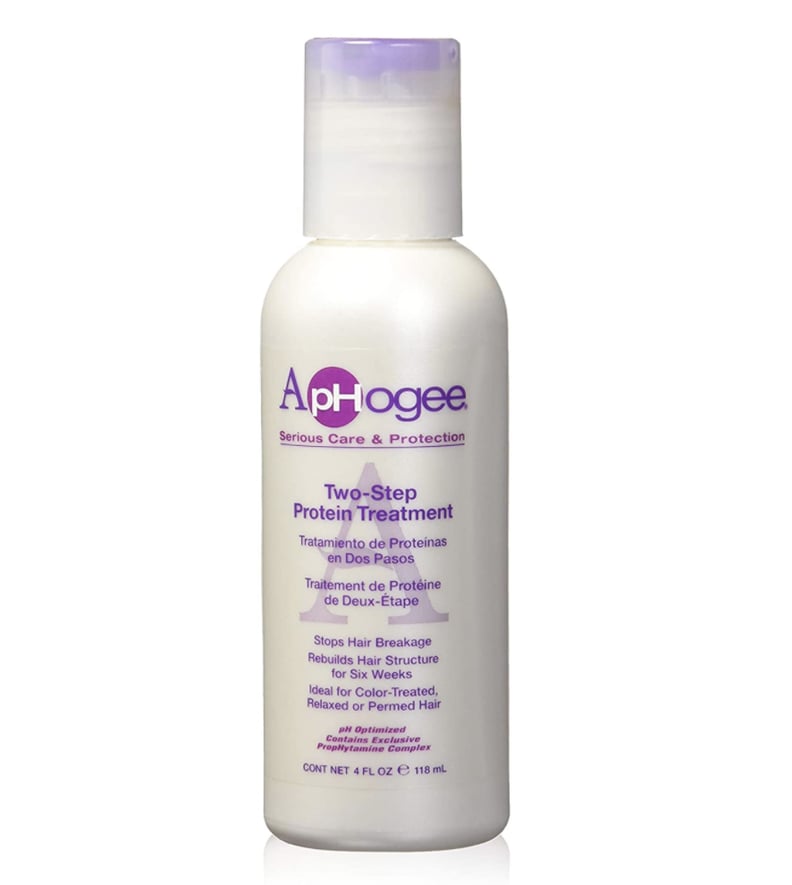 Will Protein Treatments Fix Hair Damage?
If your hair's been damaged from excessive color or chemical treatments, you may have been told that regular protein treatments can help get your hair back in shape.
According to Riley, there are protein treatments that can react to the hair and treatments that deposit on it, so it's important to know the difference. "Protein treatments that react with the hair change the crystal structure of the hair," she said. "The treatment often reacts to amino acids along the hair with the intention to fill the gaps. The product is only effective if it fills the missing cuticle gaps and leaves the remaining hair strand intact, but the reaction takes place along the whole hair." Treatments that deposit, on the other hand, might not be worth the investment. A reliable treatment to try out is Aphogee Two-Step Protein Treatment ($18).