As POPSUGAR editors, we independently select and write about stuff we love and think you'll like too. If you buy a product we have recommended, we may receive affiliate commission, which in turn supports our work.
Headed to a music festival? More than ever, it's time for your beauty look to make a statement. You've packed your bag with the essentials and learned how to DIY edgy braids, but you still need to rock an avant-garde manicure! We enlisted the help of the beauty service booking site and app StyleSeat and one of its top New York City nail technicians, Mimi Wilson, to create a custom look just for POPSUGAR!
While the precise lines of this design might make you nervous, don't fret. Mimi uses a striping brush to make her lines sharp, but for the wobbly-handed among us, she recommends firmly planting your lower arms on the table as you paint. "You're less likely to shake when you rest your elbows and wrists on a table — this will give you a sturdy foundation," Mimi explains. Read on to get the steps!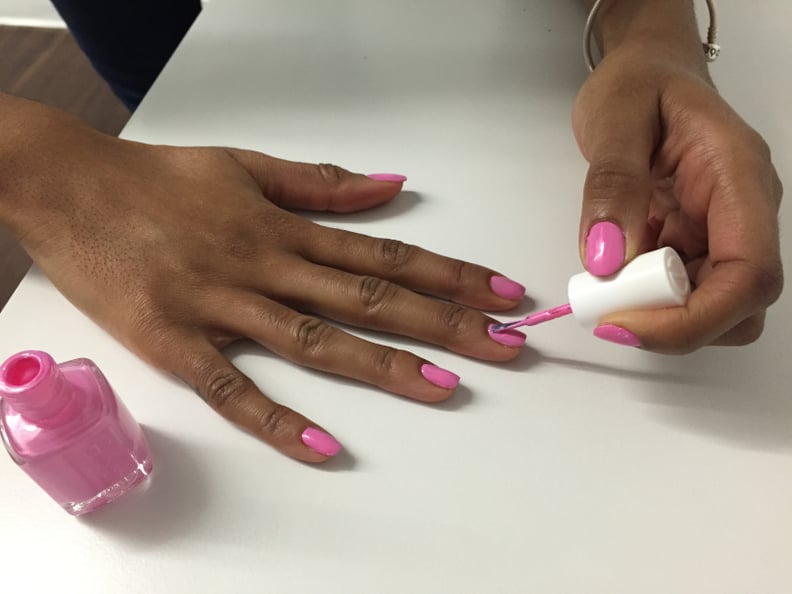 Step One: Base Color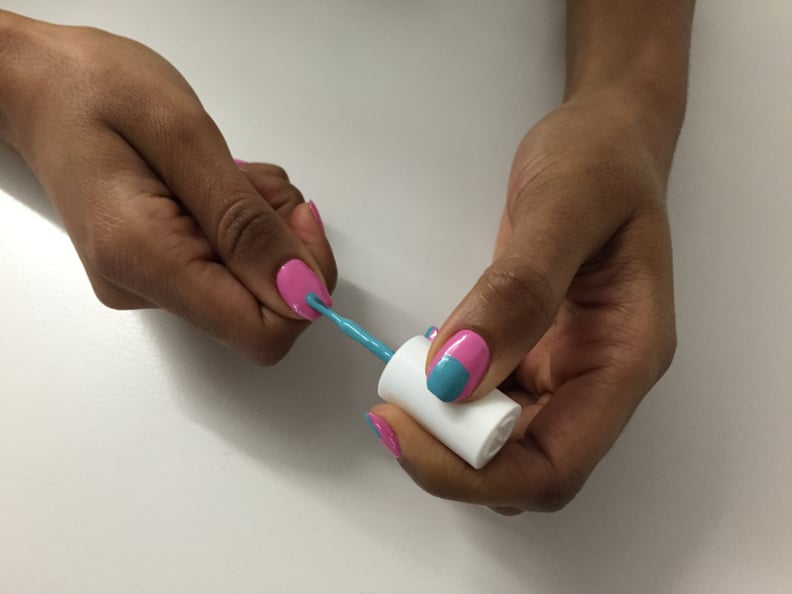 Step Two: Accent Color
Using one coat of a turquoise lacquer, like Essie In the Cab-ana ($9), paint a circle that goes no further than halfway up the nail. You don't have to be neat with this step! It'll mostly be covered by the next color.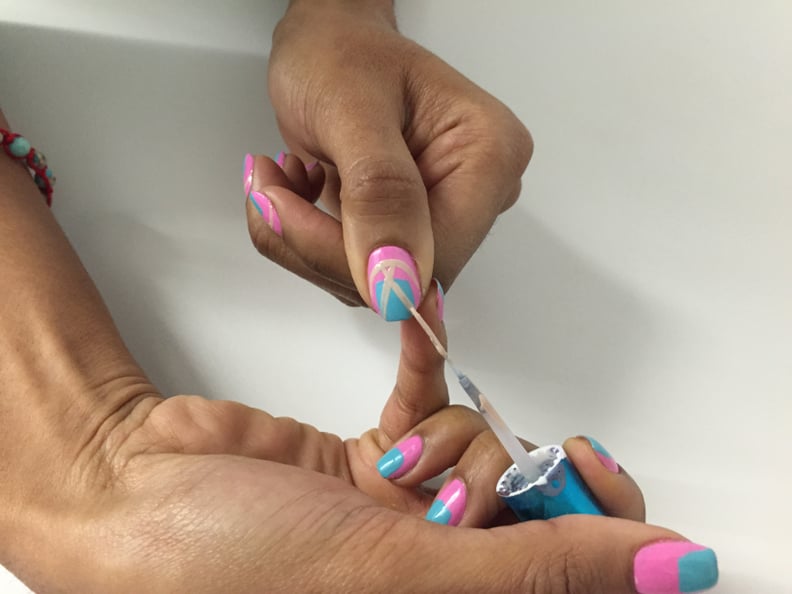 Step Three: Detail
Next, take a striper brush and a beige nail polish, like Sephora Formula X Monumental ($11), and create two shapes on your nail: a semicircle and an upside-down V. The semicircle should be about a fifth of the way down your nail from the cuticle, and the V should cut out a triangle on your blue circle.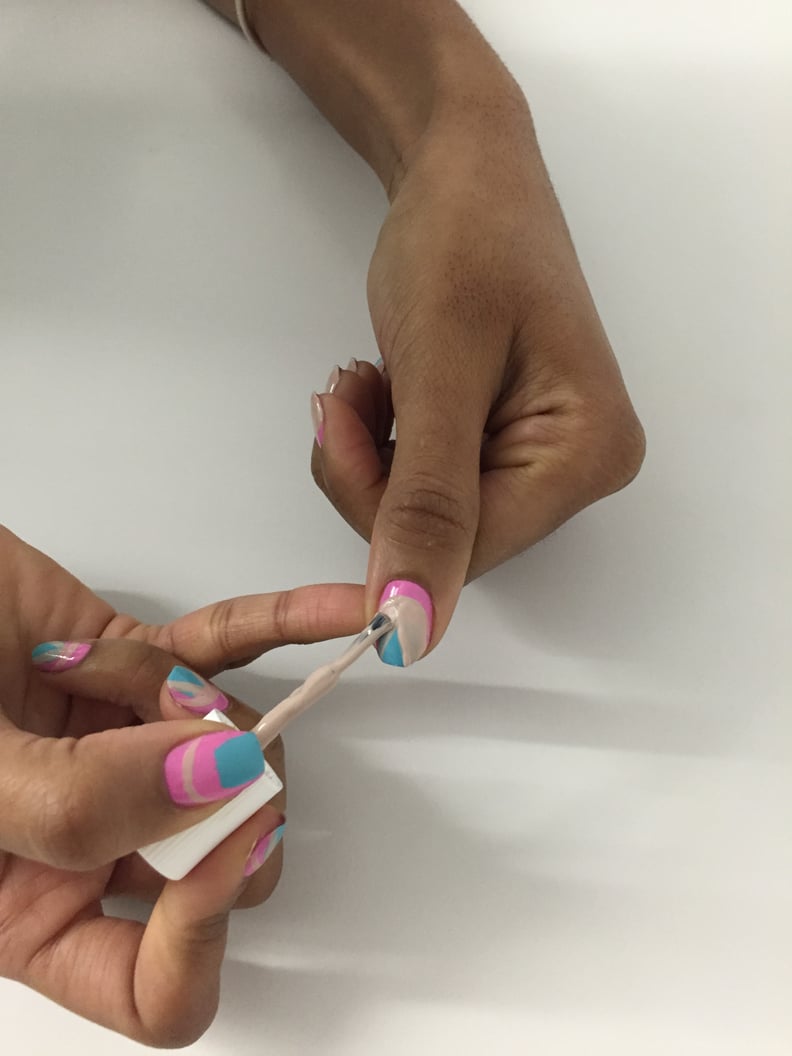 Step Four: Fill
Using the beige lacquer's brush, fill in your semicircle and the outer sides of the V until only a triangle of blue and a crescent of pink appear on your nail.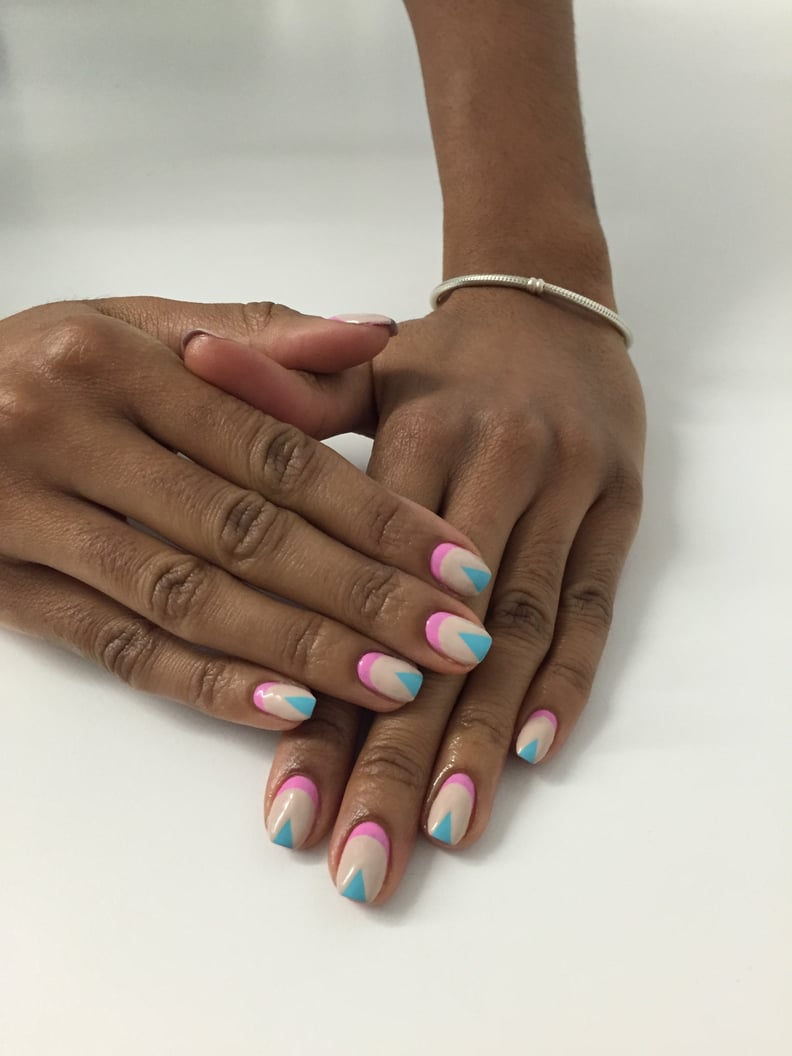 Finished Look
Slap some Seche Vite topcoat ($10) on to protect your carefully created work, and you're ready to roll!