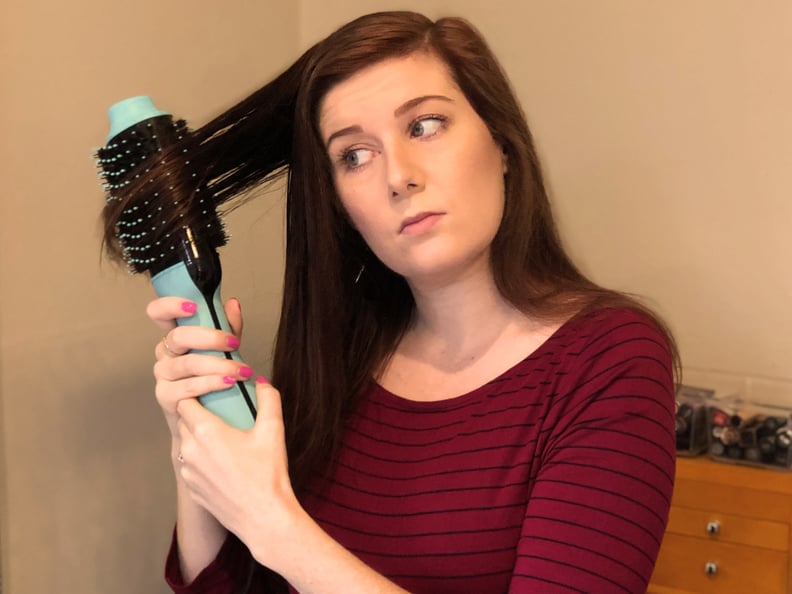 POPSUGAR Photography | Maggie Panos
POPSUGAR Photography | Maggie Panos
As POPSUGAR editors, we independently select and write about stuff we love and think you'll like too. If you buy a product we have recommended, we may receive affiliate commission, which in turn supports our work.
When I was in high school, I wondered if the world would ever invent a hairbrush that could blow-dry my hair — true story. Some years later, the beauty industry has made my dreams come true with the Revlon One-Step Hair Dryer & Volumizer ($40, originally $60). I'll forgive Revlon for raiding the recesses of my brain (royalties welcome, as always) because the oval brush works extremely well. In fact, it's such a flawless invention that it's Amazon's bestselling hair tool.
Picture this: You just got out of the shower, and your hair is barely toweled off. You could grab your blow dryer and a rounded brush, or you could save yourself the trouble of lifting an extra item and reach for your One-Step Hair Dryer & Volumizer. It's not perfectly rounded, nor is it flat and one-sided. Revlon designed it as a three-dimensional shafted brush that's flattened ever so slightly, so you can comb your hair through to make it straight or wrap the ends around, creating soft, subtle curls. While the technique isn't intuitive (it's only one step!), all it takes is five minutes to completely override years of blow-and-brush muscle memory.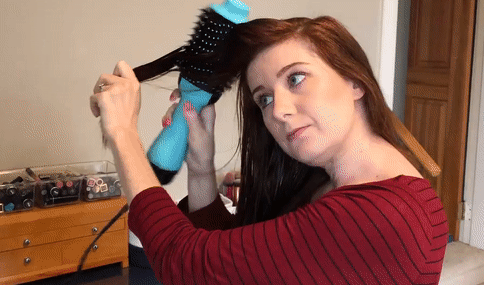 Don't be like me (above). Separate your hair into at least two tiers, securing the top one while you brush-dry the bottom layer first. Your dry time will be cut down, and your hair will be more voluminous overall. While the combination of nylon pin and tufted bristles helps lift your follicles at the roots, your hair will be dryer faster if you pull it into even more sections.
Every time I've used it, my hair has come out smoother, and dare I say shinier, than it has been with a regular brush and dryer. Bonus: the $40 price tag is reasonable given that you're essentially replacing two separate items.