5 Beauty Products You Need to Create Any Halloween Look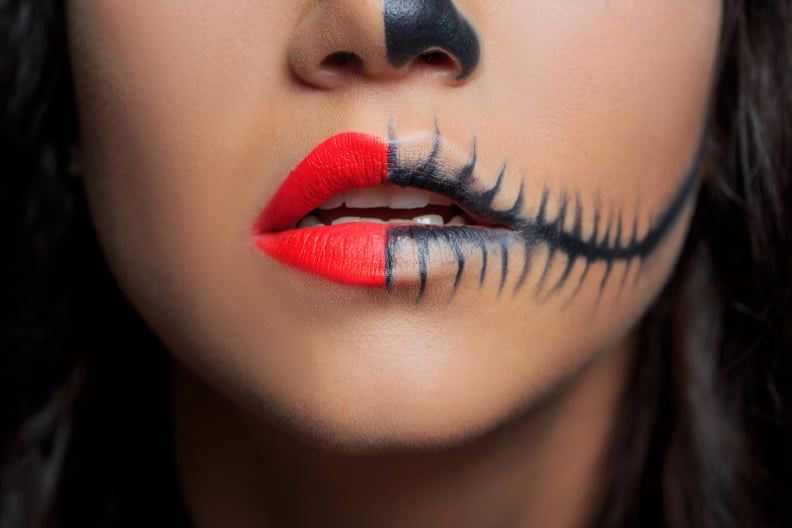 As POPSUGAR editors, we independently select and write about stuff we love and think you'll like too. If you buy a product we have recommended, we may receive affiliate commission, which in turn supports our work.
Halloween is the one time of year when over-the-top makeup and gory special effects looks are not merely acceptable — they're highly encouraged. As any reigning costume contest champion or well-versed beauty lover knows, they can be just as important as your actual outfit. This is especially true when getting scary or glam, depending on which way your outfit skews.
To give you a leg up amongst your spooky peers this October, we've rounded up five beauty products that were practically made with Halloween looks in mind, plus tips on what to use them for. Bonus: they're as affordable as they are versatile, so you'll never have to worry about preparing multiple costumes or scrambling to come up with something last minute again.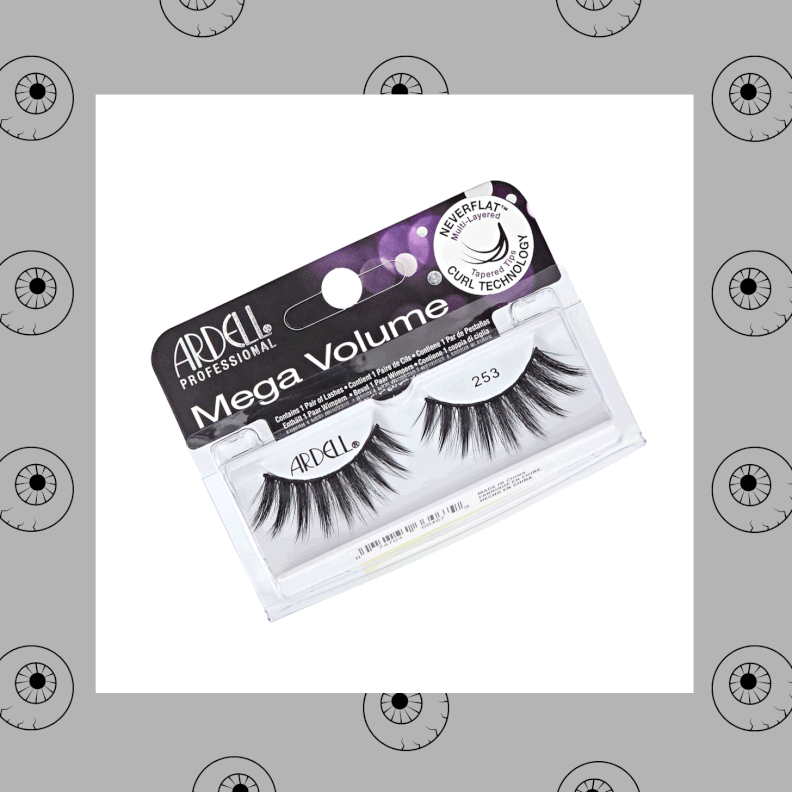 Eye-Opening False Lashes
Is it just us, or are these lashes already giving us spidery vibes on their own? But if masking your identity for a creepy crawler isn't quite your first pick, a pair of dramatic falsies ($8) can amp up countless looks. The first: a wide-eyed (perhaps cracked?) doll. While they may be the object of our nightmares year-round, they're a staple for a multitude of Halloween costumes, and cartoon-like lashes will make you look eerily realistic. To truly take it overboard, try gluing a pair on both your top and bottom lashes. It'll feel strange at first, but just trust that you'll be one of the best dressed at any Halloween event.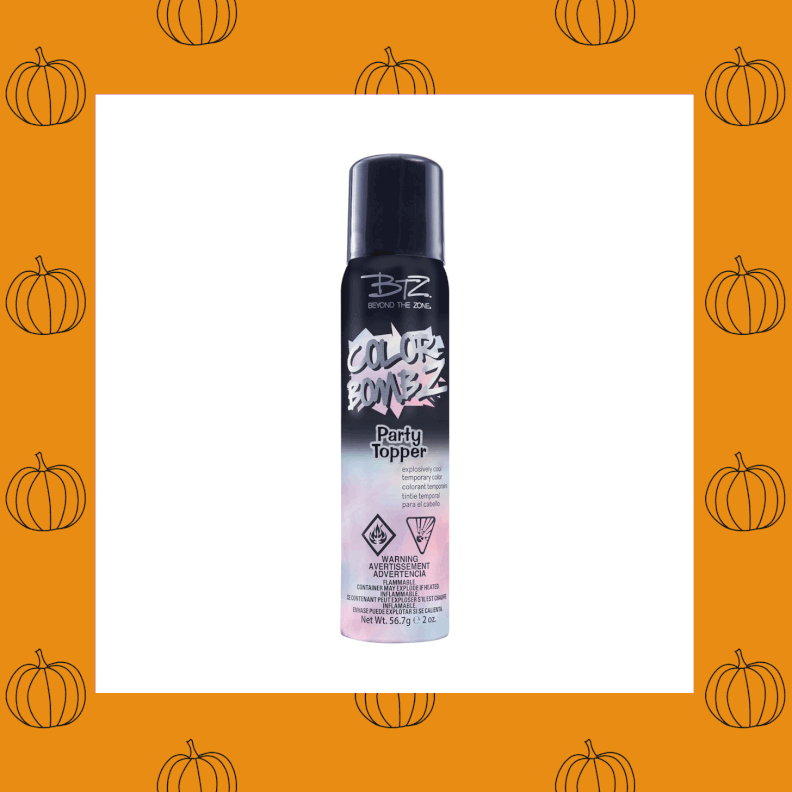 Temporary Hair Color
Like your makeup look, changing your hair can be a key part of getting into character on Halloween. Thankfully, wash-out colored or glitter hairsprays ($6) are an easy way to spray on a new identity for the night. To pay homage to one of the year's most long-running trends, why not go as none other than a mystical unicorn? Paired with a mixture of pastel and cotton candy hues on your eyes, lips, and cheeks, add some sparkle to your mane by spritzing a colorless glitter spray throughout. Even after Halloween season ends, the glimmering finish is so pretty, you may just want to wear it year-round. Go ahead, we won't judge.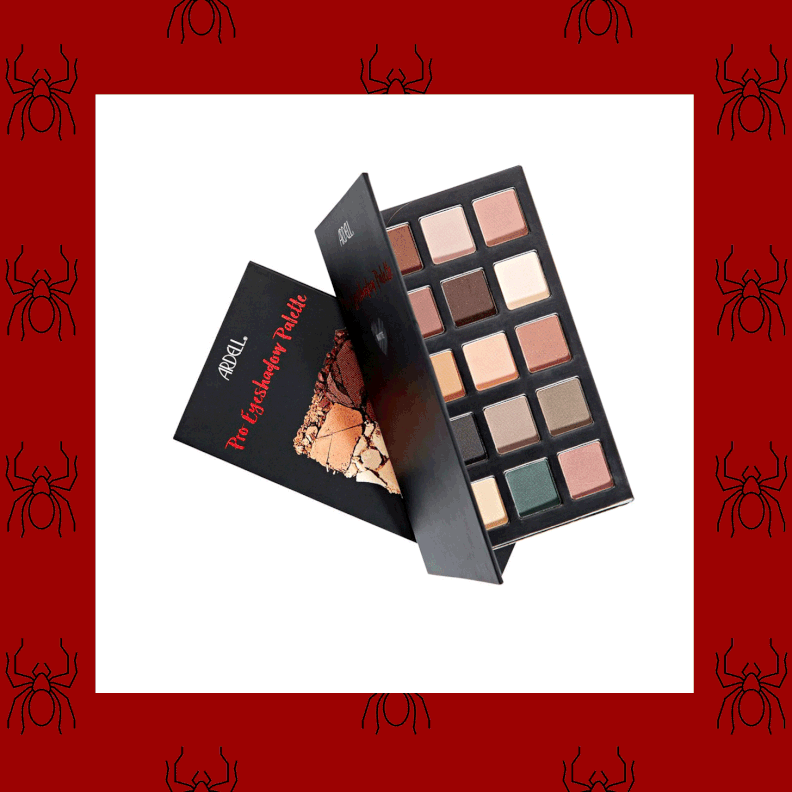 A Versatile Shadow Palette
As if eye-shadow palettes haven't already proven they're one of our biggest beauty assets, wait till you see what they can do for your Halloween ensemble. This year, we suggest picking up a matte eyeshadow palette ($15) packed with a range of extralight, midtone warm, and dark shades. A variety of colors make this ideal for everything from adding shading to SFX looks for an ultrarealistic touch or transforming yourself into an animal (ICYMI, leopard print is back and better than ever this year). Even if you're going glam and dressing up as a classic Hollywood star or sporting a skin-showing costume, a matte eye-shadow palette will take your look to the next level.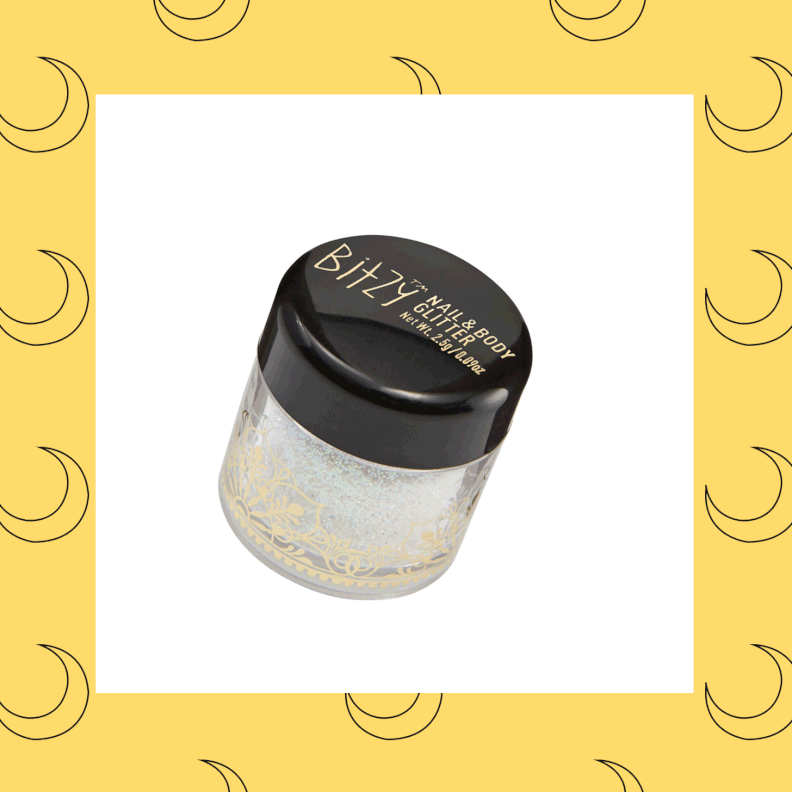 Game-Changing Glitter
Would your costume or character be found in a story book or medieval era? If the answer is yes, chances are glitter is the way to go. As with the unicorn look we mentioned above, adding a touch of loose glitter ($2) to your face or nails can be the missing piece of any enchanting look — from ice queens to fairies and everything in between. If opting to target it on specific areas of your face, add a bit of eyelash glue (make sure it dries for 30 seconds and gets tacky before applying!) to keep it in place on your cheekbones or the like. If an all-over shine is more your style, feel free to apply liberally without an adhesive. Just be sure to avoid the immediate eye area to prevent irritation.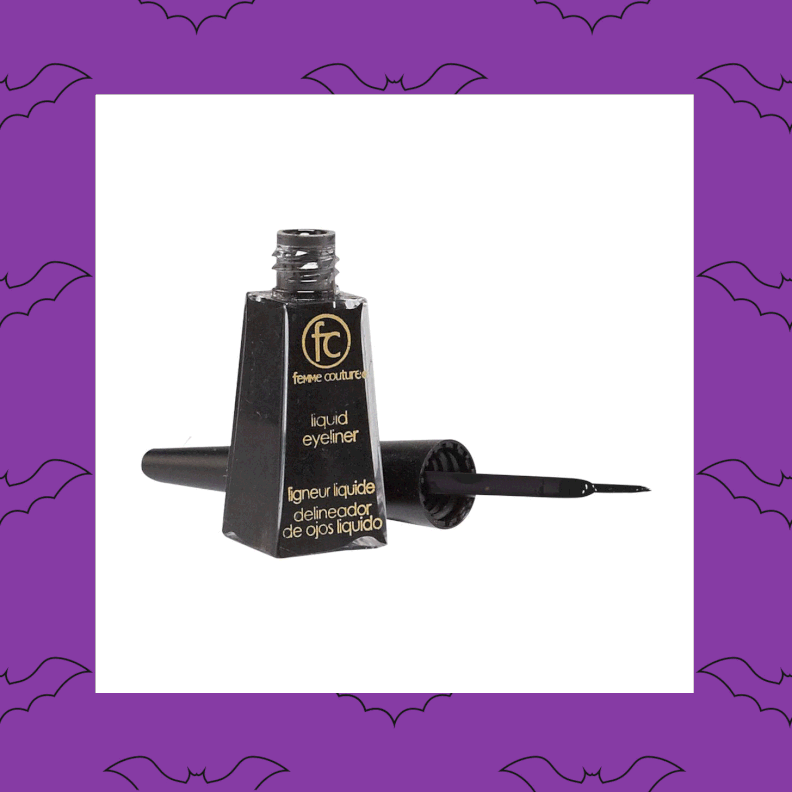 Universal Liquid Liner
A jet-black eyeliner is like a red lip — totally timeless. But beyond adding drama to your eyes on an everyday basis, it's also a trusty tool in your Halloween beauty kit. Though any liner will do the trick, our top choice is a jet-black liquid eyeliner with a fine tip brush ($6). This makes it easy to hold, control, and distribute the desired amount of product onto your face. Because the tip acts almost like a paintbrush, creating graphic skull mouths or drawing cartoon-like lines is simple. And if even those feel too complicated, you can always use a liner to add whiskers to that fall-back black cat costume.
Premium ingredients at pretty prices - love it or return it guarantee. Learn more at SallyBeauty.com.