Salma Hayek Reveals the Skin Care Miracle in Your Kitchen
Every editorial product is independently selected by our editors. If you buy something through our links, we may earn commission.
From her Academy Award-nominated performance in Frida to her hilarious stint on 30 Rock, Salma Hayek leaves fans captivated by her talent, beauty, and undeniable sex appeal. But after meeting her in person, we discovered two new reasons to love her. Not only does Salma have deeply ingrained family values, she has an arsenal of DIY beauty remedies in her back pocket. It's no wonder her CVS-exclusive line, Nuance, was inspired by the star's grandmother, who combined an education at the Vichy Institute with cultural remedies to become one of the top beauty pros in Mexico. (Her abuela was even able to grow hair on bald men using a blend of different chili peppers!) In honor of Mother's Day, we talked about the roots of Nuance, knowledge passed down from generation to generation, and much more — read on!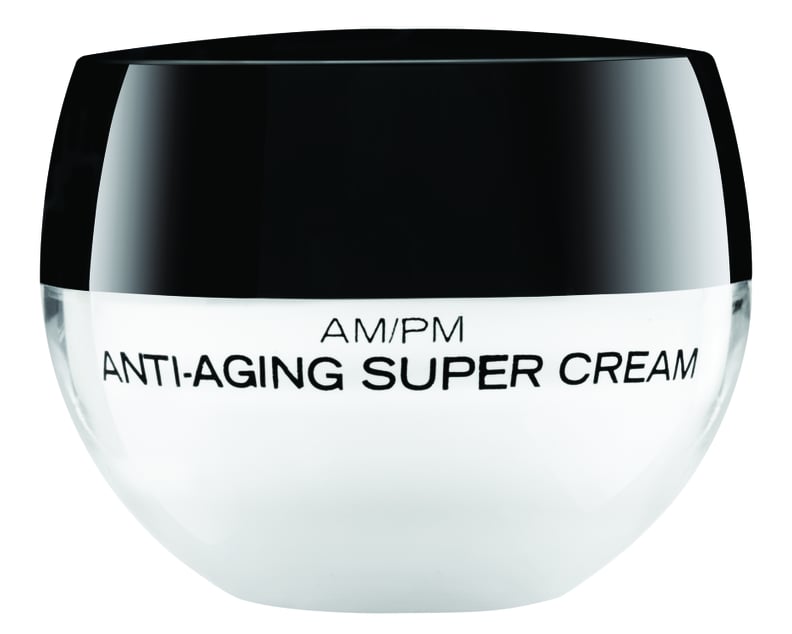 The Maternal Heritage of Her Brand
"My grandmother's first real dream was to be a chemist or a doctor," Salma said. "That wasn't a possibility at the time. So instead, she started studying the herbs that all of the different Indians of Mexico used." Salma's grandmother taught her a lot about these natural ingredients. "They were miraculous, and for years, no one had explored them or taken advantage of their nutrients," she added.
One ingredient, tepezcohuite, had been used for decades in Mexican hospitals. According to the actress, it was applied to burn victims to regenerate their skin. After seeing its transformative properties, she decided to incorporate tepezcohuite into the majority of the products in her line. One of her top picks is the AM/PM Anti-Aging Super Cream ($20).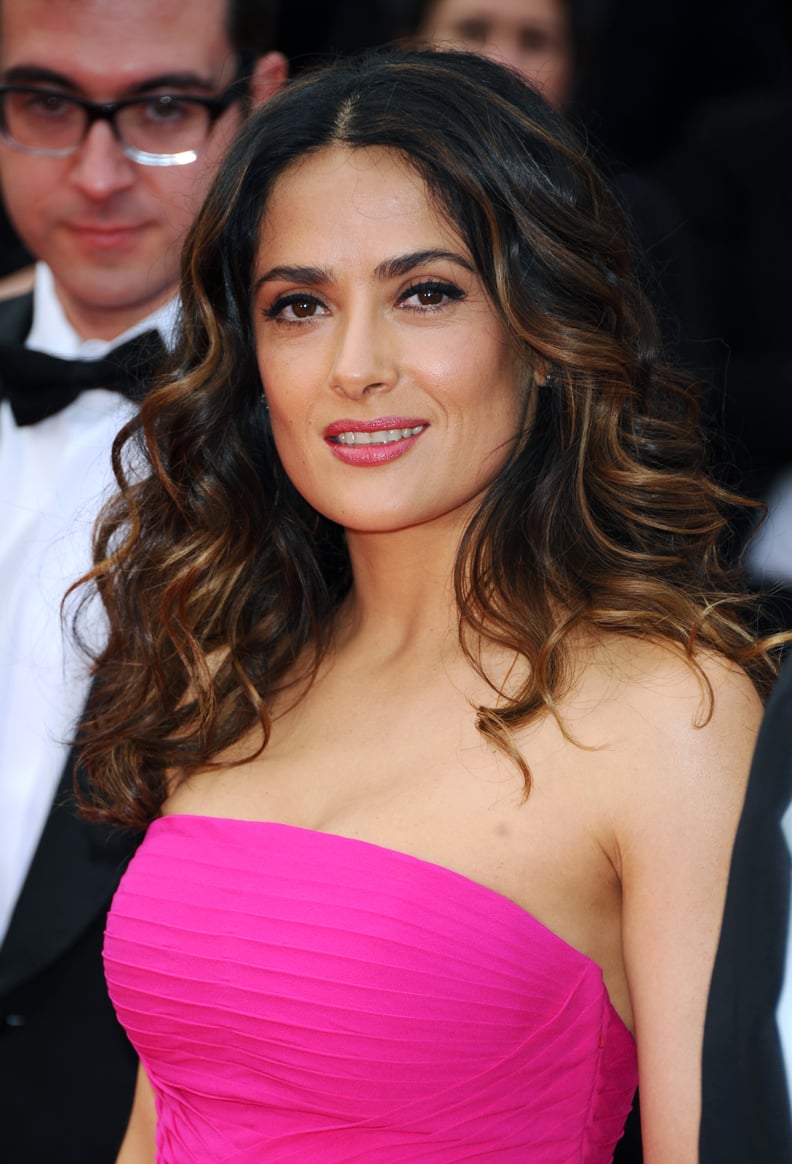 DIY Beauty Treatments Passed Down to Her
While Salma is a faithful user of her brand, she also genuinely incorporates natural remedies from her kitchen into her beauty routine. She revealed the one treatment that saved her daughter, Valentina, from horrible pain, suffering, and scarring. "When Valentina was a 1-year-old, she accidentally burned her entire arm. It was so bad that a doctor told us we needed to go to the hospital," she recalled. That's when she trusted her maternal instinct and used nature to treat her daughter.
"The best thing is to whip egg whites and apply it to the burn — it takes away the pain and prevents the skin from blistering," she explained. She used this remedy on her daughter, who was completely cured and doesn't have a single scar. "The doctor didn't believe me," she laughed. "He thought we were going to have a real situation."
She also uses a natural treatment to brighten dark patches of skin (like elbows or knees). "Mix peroxide, baking soda, glycerin, lemon, and salt, and scrub it into that area," she advised. "It's going to itch a little, but let it sit for some time, and then wash it off."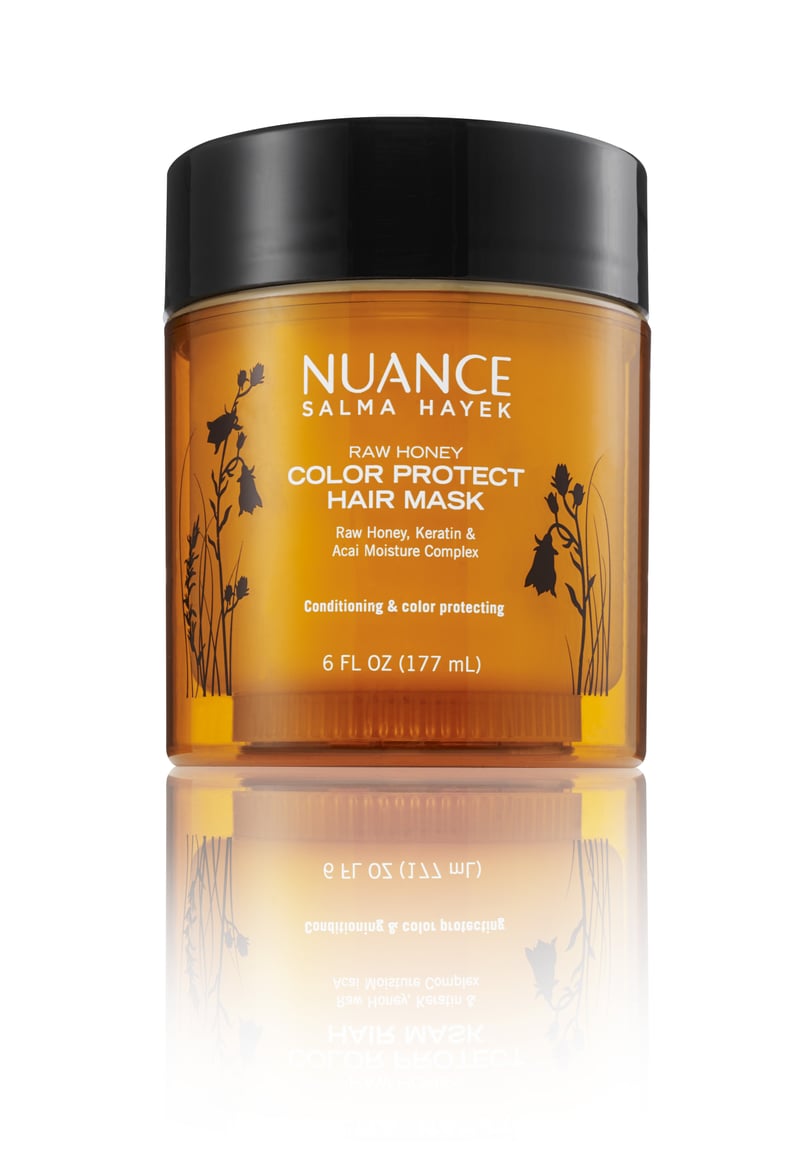 Her Beauty Routine and Best Advice
While many women claim that motherhood leaves no time for beauty, Salma is not one of them. "I've always been diligent with my beauty regimen," she confessed. And if anything, she's added to her routine. "When I started the line, I wasn't dyeing my hair. Now, I need a little extra — once you start dyeing your hair, you need to [use a] mask [on] it!" She uses the Nuance Raw Honey Color Protect Hair Mask, which is packed with natural humectants like raw honey, acai oil, and passion fruit oil. "You have to do a little extra maintenance," insisted Salma, who also swears by facial massage to maintain her youthful glow.
The best beauty advice she received from her mother is a common refrain that bears repeating. "YOU MUST WASH YOUR FACE!" shouted Salma. "Every night, no matter how tired you are, crawling on the ground." When I asked her what gems of wisdom she'd pass on to her daughter, she said, "New ones." Pressed further, she beamed widely and said, "Nuance!"