Saweetie Loves Her Manicures, but There's a Certain Nail Look She'll Never Try Again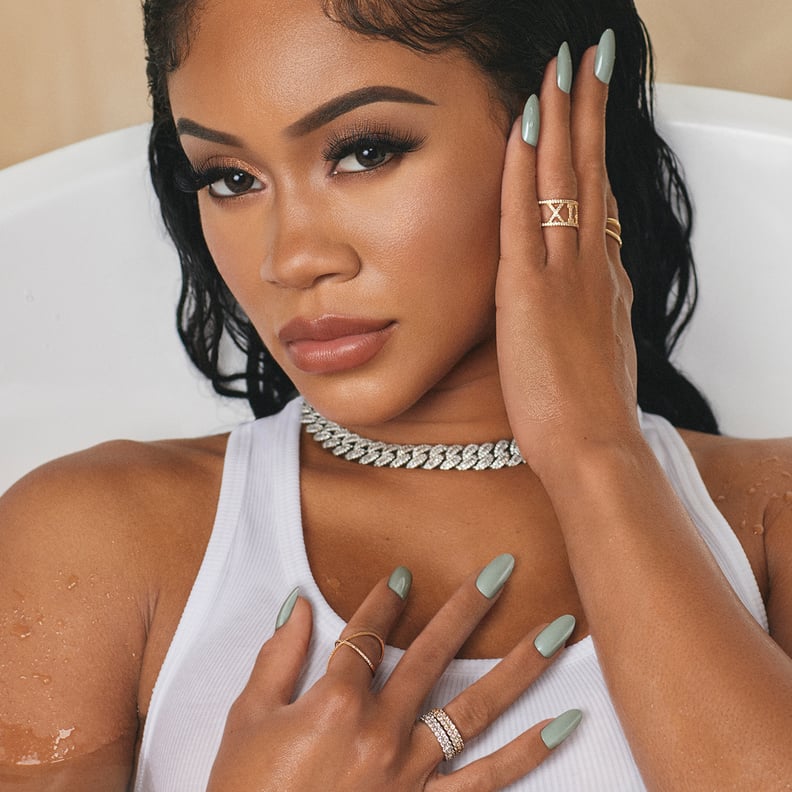 Courtesy of Sinful Colors
Courtesy of Sinful Colors
As POPSUGAR editors, we independently select and write about stuff we love and think you'll like too. If you buy a product we have recommended, we may receive affiliate commission, which in turn supports our work.
As the calendar inches closer to a year of pandemic life and social distancing, it's easy to feel a little (or a lot) stir crazy. Fortunately, that's not the case for Saweetie. The "Best Friend" rapper found a way to thrive during the pandemic and told POPSUGAR she's enjoying the R&R that comes from being at home. She also gets more time to work on herself, which, in part, means playing with makeup, skin care, and her big beauty love: nail art.
Saweetie is known for her extravagant, detailed pro manicures, but back in high school, she was painting her own nails. After years of practice, you can tell she's a tried-and-true nail expert by the part of the process she finds most satisfying: "Getting off the gunk." Saweetie calls the process her beauty "fetish" — we think it's best compared to some people's fascination with Dr. Pimple Popper.
It takes a real nail fanatic to love even the seemingly gross parts of a manicure, which is why we trust Saweetie to break down the good, the bad, and the ugly when it comes to overall beauty tips. Read on to find out the nail-art look she'll never try again, her favorite face masks, and the skin-care hack she picked up while social distancing that's a new staple.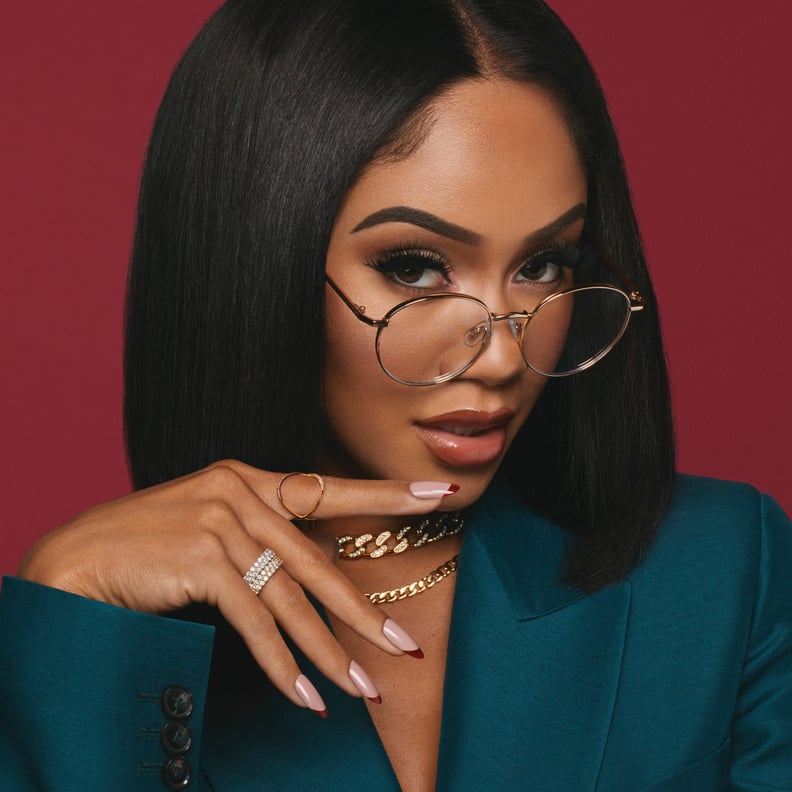 The Beauty Habit Saweetie Picked Up During the Pandemic
Have you ever considered using a stove for your skin-care routine? Neither had we . . . until we chatted with Saweetie. She shared the hack she learned while social distancing but will keep practicing in postpandemic life: "I learned that using a big spaghetti pot and boiling [water] is a nice, cheap steamer," she said. "It opens up your pores. Any pot, small or big. After that, put a good mask on."
If you plan to try out Saweetie's hack, please, be careful. 'Cause, you know, boiling water.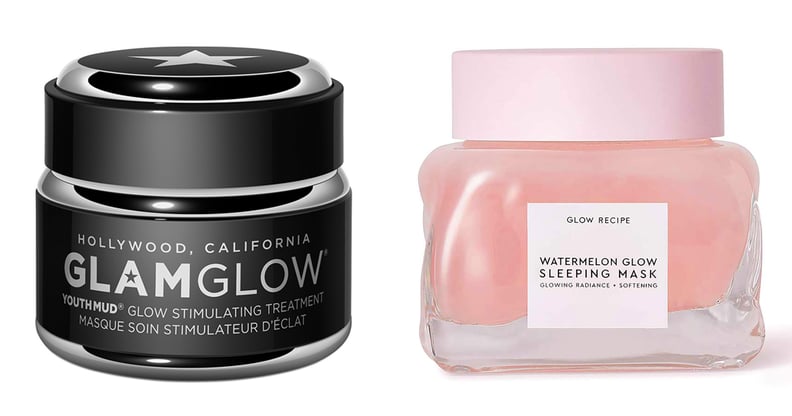 Saweetie's Go-To Face Masks
Speaking of face masks, Saweetie is quick to identify her favorites these days. "I definitely love the GlamGlow YouthMud ($60). That thing be, oh, it's really intense. It kind of feels like your face is falling off, but then you take it off and your face is as smooth as butter. I love that mask, super intense. And then if I want something a little light, I love Glow Recipe's Watermelon Sleep Mask ($45)."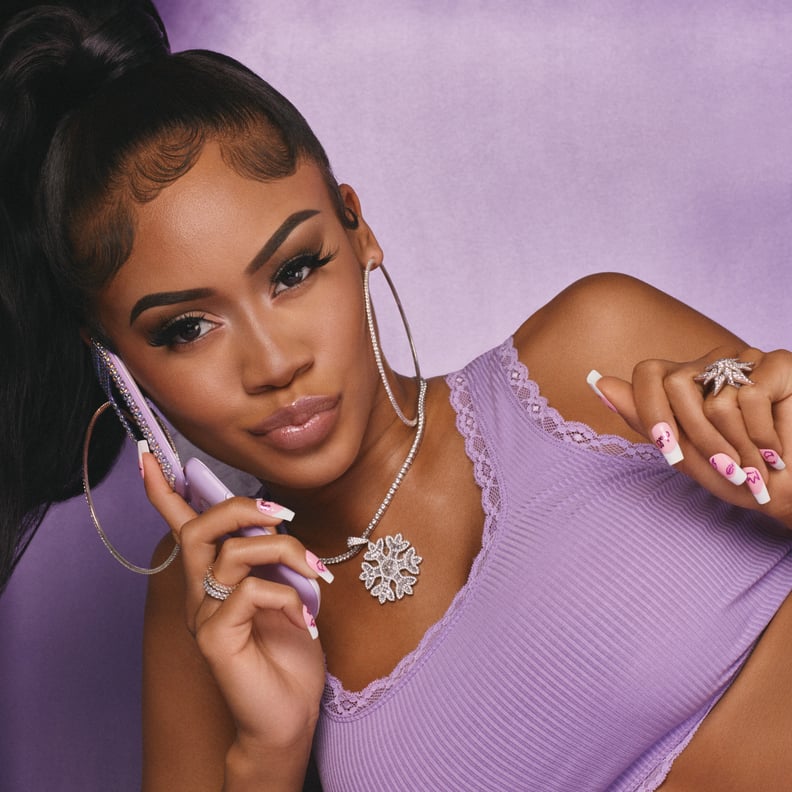 Saweetie's First Beauty Splurge
Before Saweetie started dabbling in high-end beauty, she spent her holiday money on the most-coveted lip product of the early 2000s. "I remember I got $100 for Christmas," she said. "I forgot how old I was, I was definitely under 10 because that's when Claire's was popping. I spent money on lip gloss and got in so much trouble, but I was a little kid and didn't spend all my Christmas money. Like one of your rich aunties gives you something, and I think they had gave me a $100 bill, so I went to Claire's and bought all lip gloss."
The Nail Art She'll Never Try Again
Intricate nail art like Saweetie's takes creativity, patience, and a lot of cash. She said her most expensive manicures tend to involve crystals, but that's not why she's weaning off of them — they just take too much time. "The longest I've ever sat to get my nails done was seven hours, and after that day, I decided I'm never getting crystals again."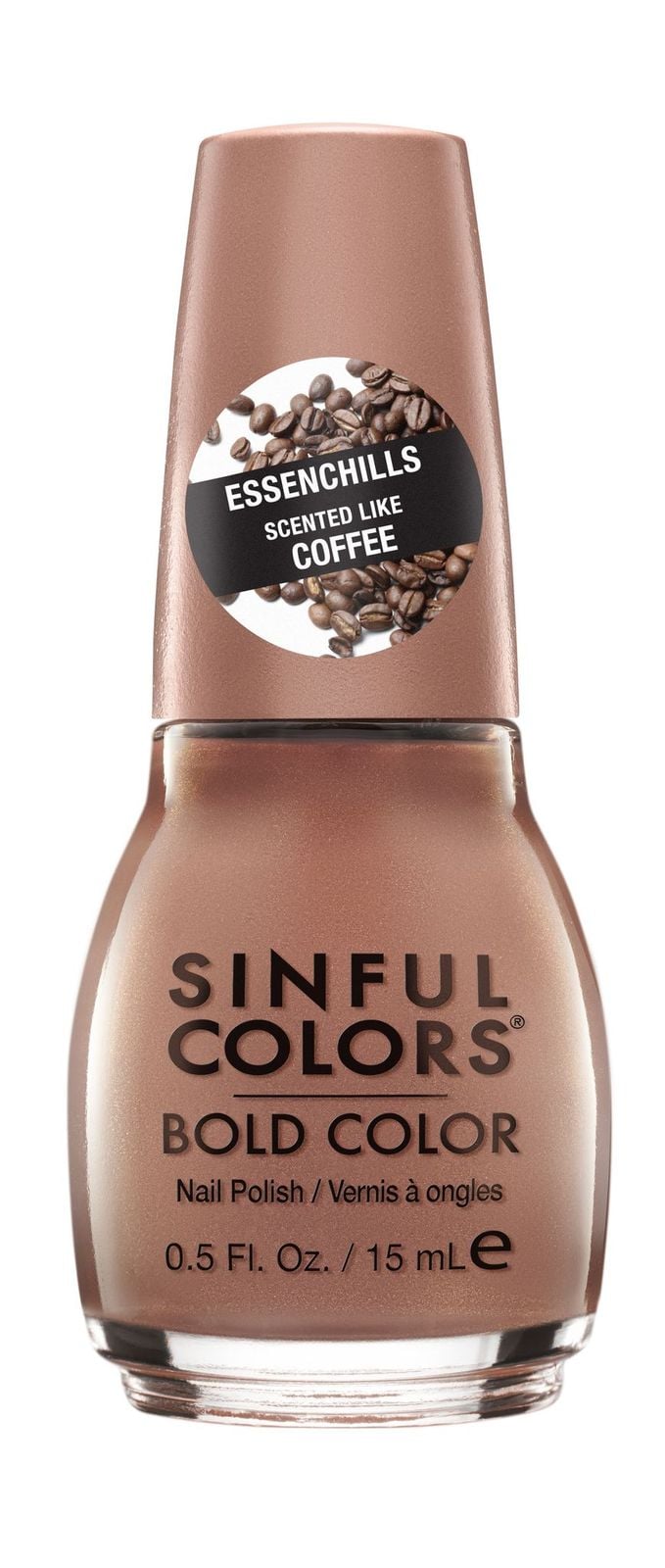 Saweetie's Favorite Nail-Polish Color
Saweetie recently joined Sinful Colors as the brand's new ambassador, and although the line is packed with bold (scented) shades, the rapper does have a favorite: Coffee Drip ($2). "It's simple, I know, but for one, it smells really good," she said. "I think it looks really good on my skin tone." This shade could be used to re-create her favorite nail art, a "brown marble look" she credits to her longtime artist, Tameka.