Seashell Nails, Explained by a Manicurist
"Seashell" Nails Will Make You Feel Like Aquatic Royalty
As POPSUGAR editors, we independently select and write about stuff we love and think you'll like too. If you buy a product we have recommended, we may receive affiliate commission, which in turn supports our work.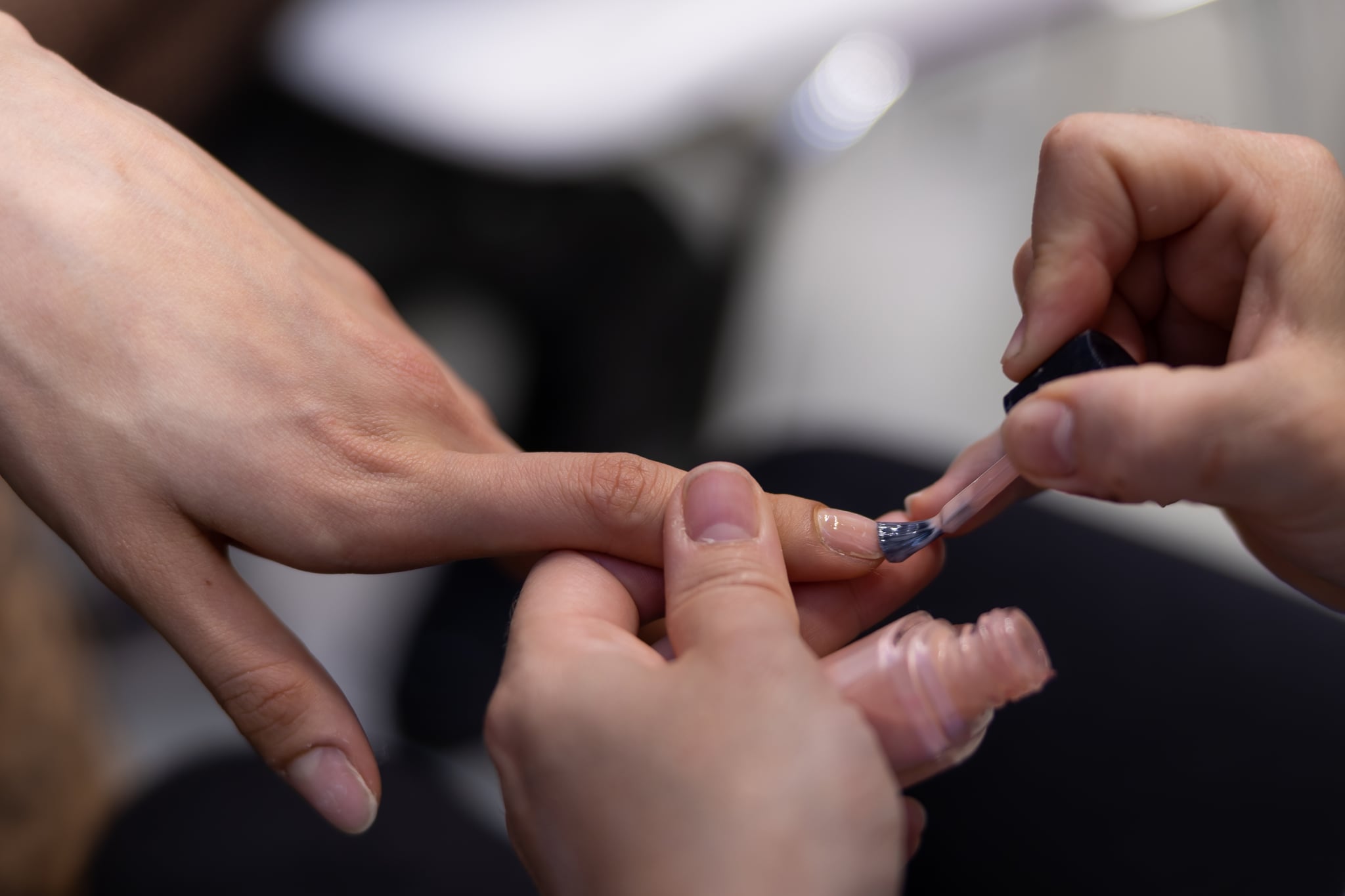 Image Source: Getty / Justin Shin / Contributor
Given the exhaustive micro-trend climate we currently exist in, not many beauty trends have the ability to catch and keep our attention for very long. But there's one nail look that has taken up permanent residence in our brains and will very shortly do the same in yours: "seashell" nails.
Though there are versions of the manicure that mimic the look of a seashell to the letter, this version is abstract and slightly maximalist — perfect for lovers of more subdued but impactful nail art. Created by celebrity manicurist Kim Truong, seashell nails look exactly like how they sound. "Seashell nails look really similar to the inside of an oyster shell," Truong tells POPSUGAR. "I saw a photo of one and a pearl and really wanted to create a similar silhouette on the nails." If you take a close look at the manicure, you'll notice that it incorporates raised 3D designs that Truong says add a bit of character to the look. "It's an edgier take on the glazed-nail trend," she says. "So I can definitely see it trending for the summer."
Truong, of course, has done this look on her celebrity clients like actress Atiana De La Hoya, but it can also be achieved at home. "People can do this manicure by first creating the 3D shapes on the nails with clear gel," she says. Products like the IBD Builder Gel ($20) are perfect to help achieve the look of texture without the addition of nail decals. "Then, apply a silver-chrome powder on top of a non-wipe topcoat." The real secret to the seashell nail, however, is the next step. "Adding a matte topcoat is what finishes the look," Troung explains. This packs in additional dimension, thanks to the way the naturally shiny chrome color and matte topcoat interact — which, in turn, gives the nail a wet, cloudy appearance, similar to the look of a seashell.
While Troung believes the look can stand alone thanks to the built-in nail-art design, you can incorporate seashell nails into existing manicure trends like the french manicure, "ballerina slipper" nails, or even layered-texture nails — the beauty of this nail look lies in its versatility. If you've also become mesmerized by seashell nails, we can't blame you. Take a closer look at Troung's version of the nail below.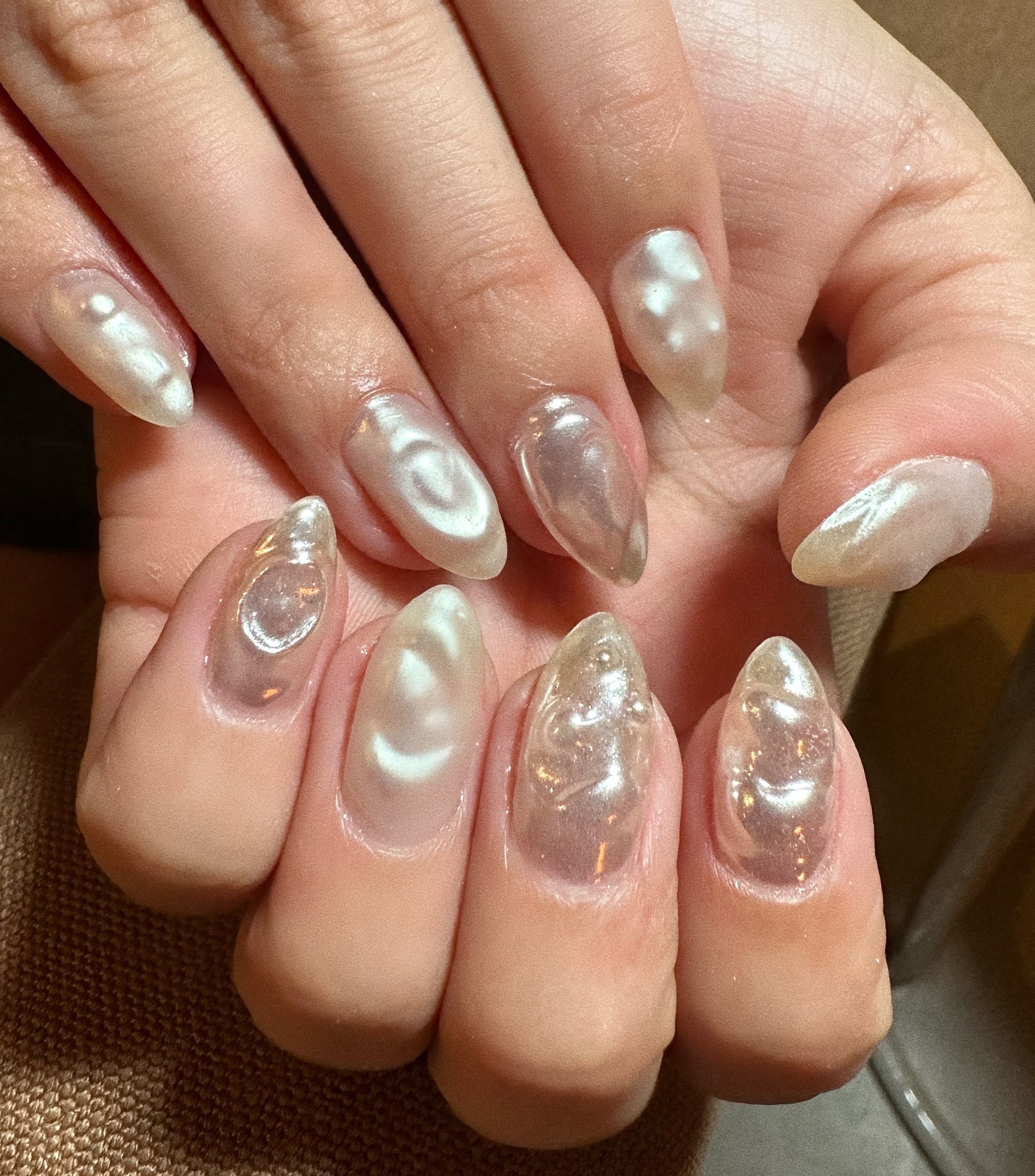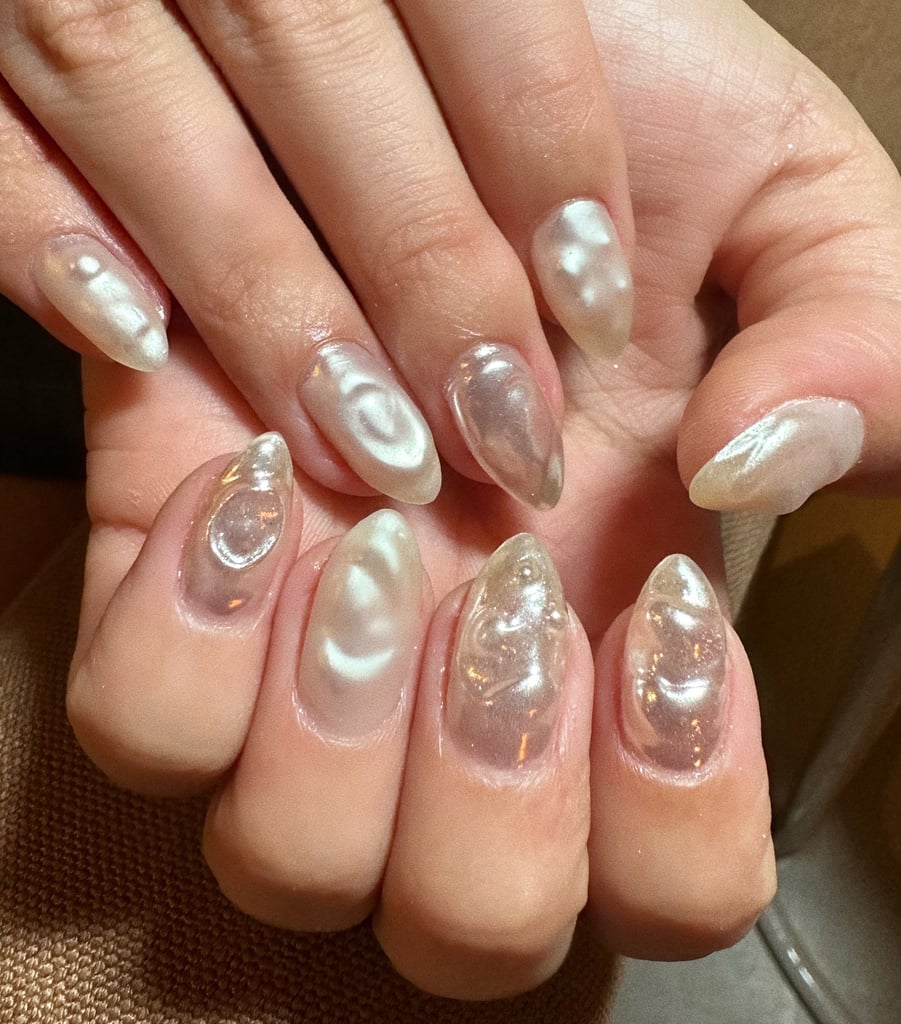 Image Source: Kim Truong