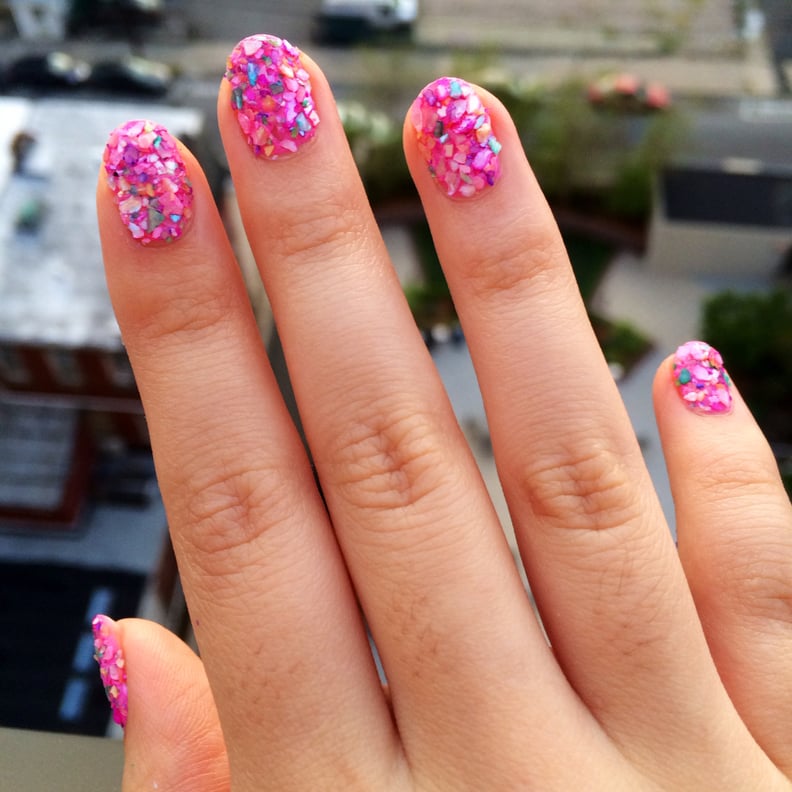 As POPSUGAR editors, we independently select and write about stuff we love and think you'll like too. If you buy a product we have recommended, we may receive affiliate commission, which in turn supports our work.
Even if you're currently at the office or not necessarily headed to the beach this weekend, there's no better time than Summer to try nail art that would make Ariel jealous. Seashells make the perfect accent to a seasonal manicure, and Ciaté has put together a foolproof kit for fast and easy nail art that will be the cause of many compliments. Keep reading to see how to get the look in three simple steps.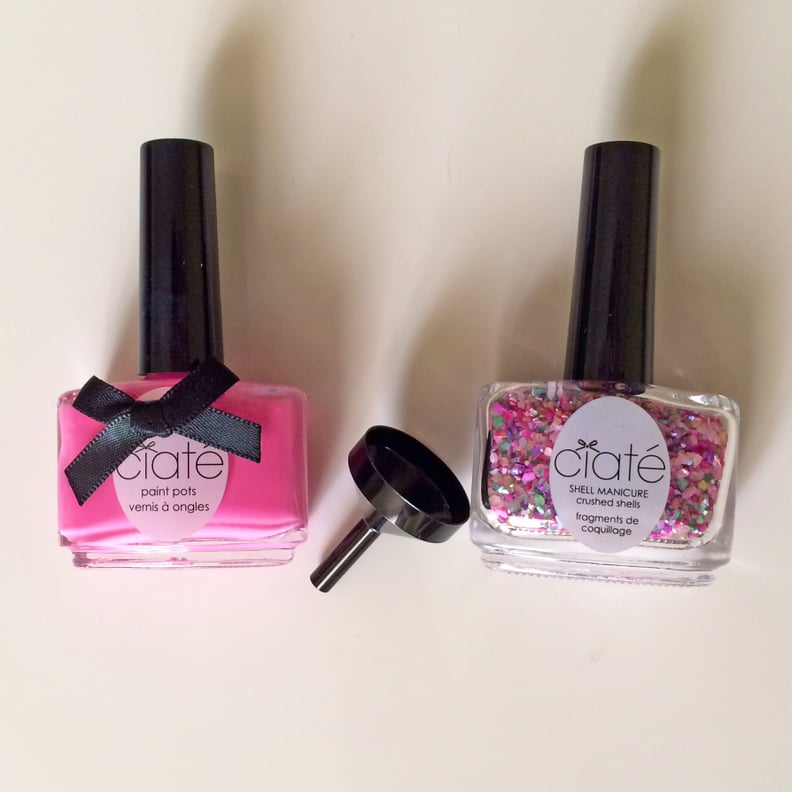 The Products
Leave it to the creators of the caviar manicure to give us a summery version in the form of real crushed shells. The Ciaté Shell Manicure in She Sells Seashells ($25) comes with a bottle of bright pink lacquer and a bottle of color-coordinated shell pieces. You'll also find a tray and funnel for easy cleanup.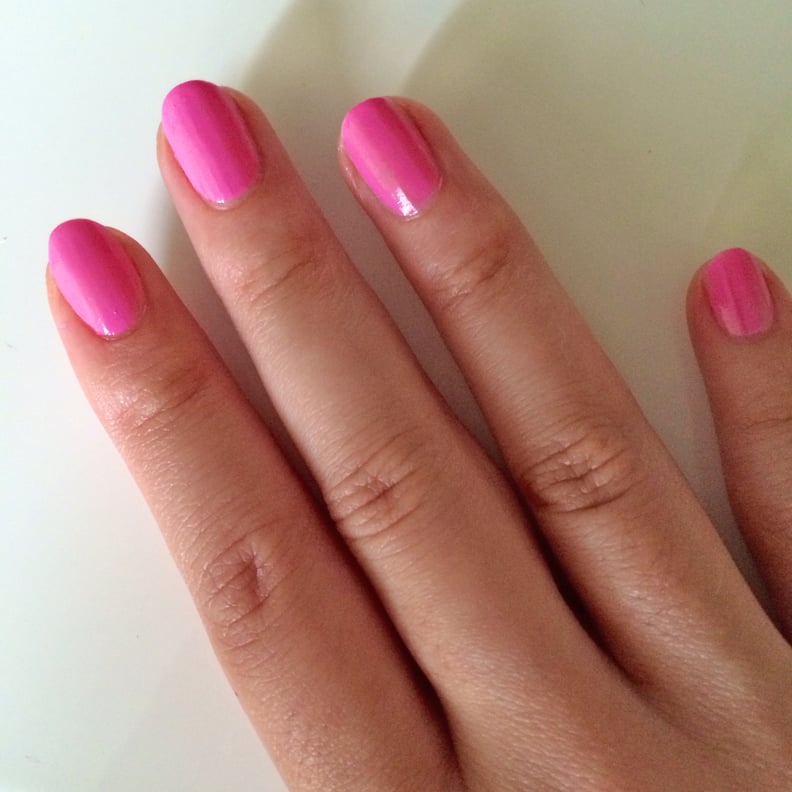 Step 1
The first step is to apply your base coat and then paint one coat of the pink polish on all 10 nails.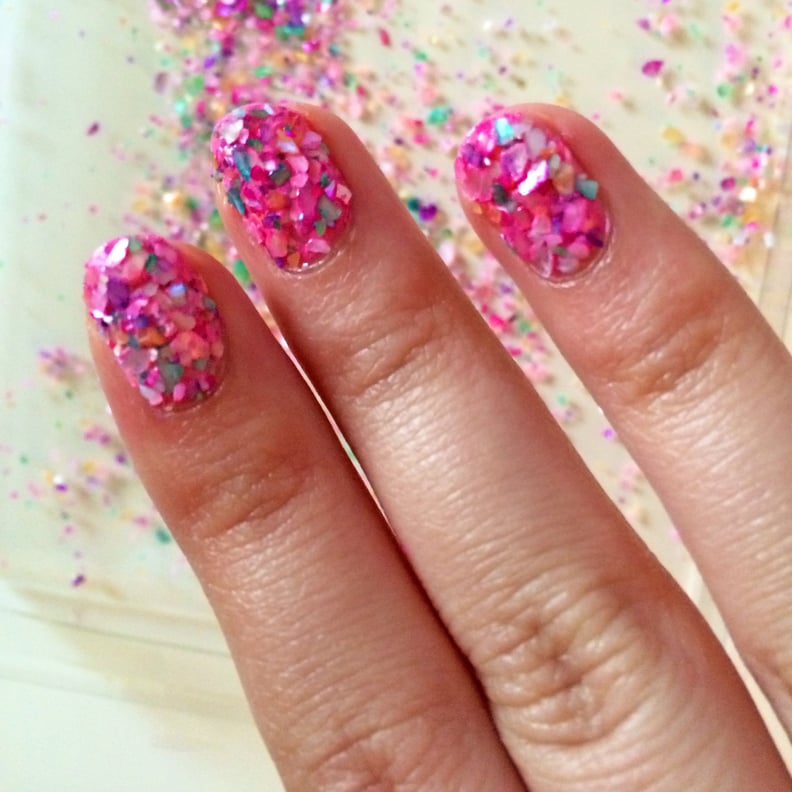 Step 2
Next, go back, and as you apply the second coat, top each nail with a layer of shells. Keep going one nail at a time until you've covered all 10 nails. Use the plastic tray in the kit to catch all the falling pieces, so you can easily pour them back into the bottle with the provided funnel.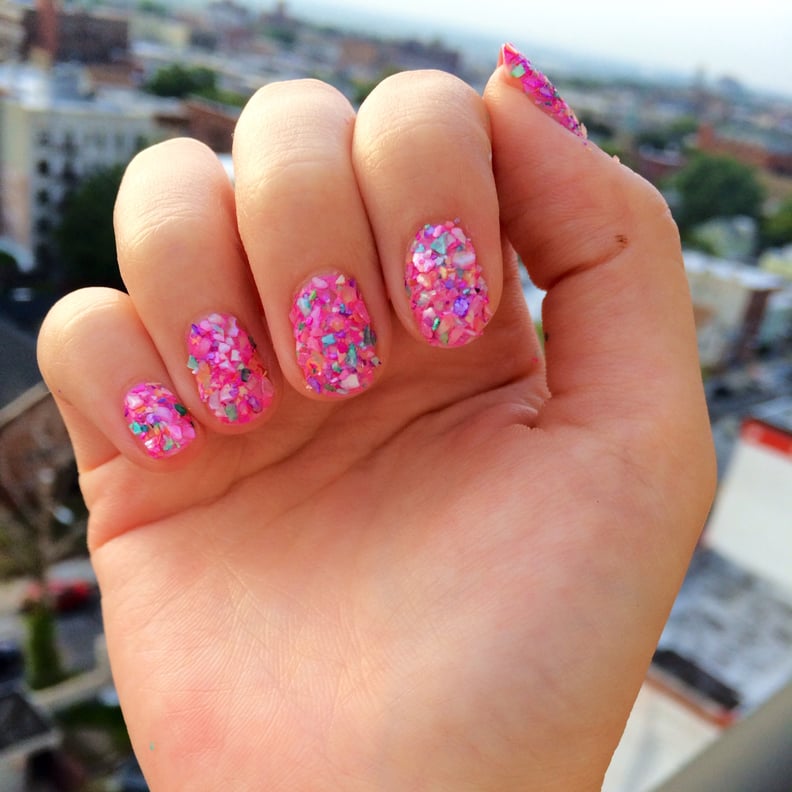 Step 3
While the polish is still wet, press down the shells so you don't have stray pieces sticking out. Once the shells are in place, let the polish dry for about 10 to 15 minutes before going back with a top coat to seal in your look.
If covering all your fingertips in colorful crushed shells is too much for your taste, opt for one accent nail for a tamer version of this nail art. However you decide to wear it, be warned! This nail art starts many (great) conversations.