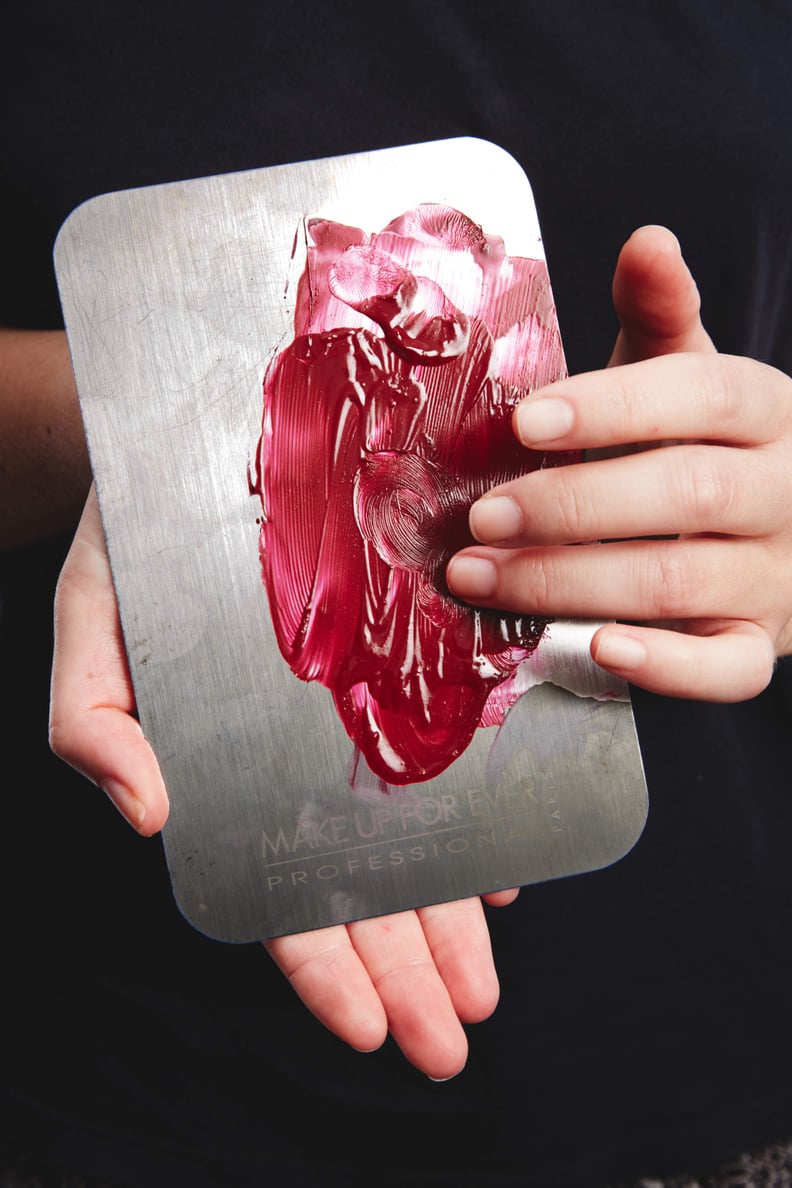 As POPSUGAR editors, we independently select and write about stuff we love and think you'll like too. If you buy a product we have recommended, we may receive affiliate commission, which in turn supports our work.
You know what's more traumatizing than Pennywise, Freddy Krueger, and Aviva Drescher's father from The Real Housewives of New York City? Halloween makeup that destroys sensitive skin.
If you don't know, many of those prepackaged paint kits sold at your local drugstore can actually do a lot of damage to your visage. Even some of the professional-grade products can do some harm if you're averse to certain ingredients.
We spoke with dermatologist Dr. Jennifer Herrmann, MD, of Moy-Fincher-Chipps Dermatology in Beverly Hills, Mehron Professional Makeup Artist Pamela Faller and Patrick Magee, Makeup and Mask Supervisor for Universal Studios Hollywood's Halloween Horror Nights about products that can be the most detrimental, plus what you should use when you have sensitive skin. Keep reading to learn more about what to pick up this season.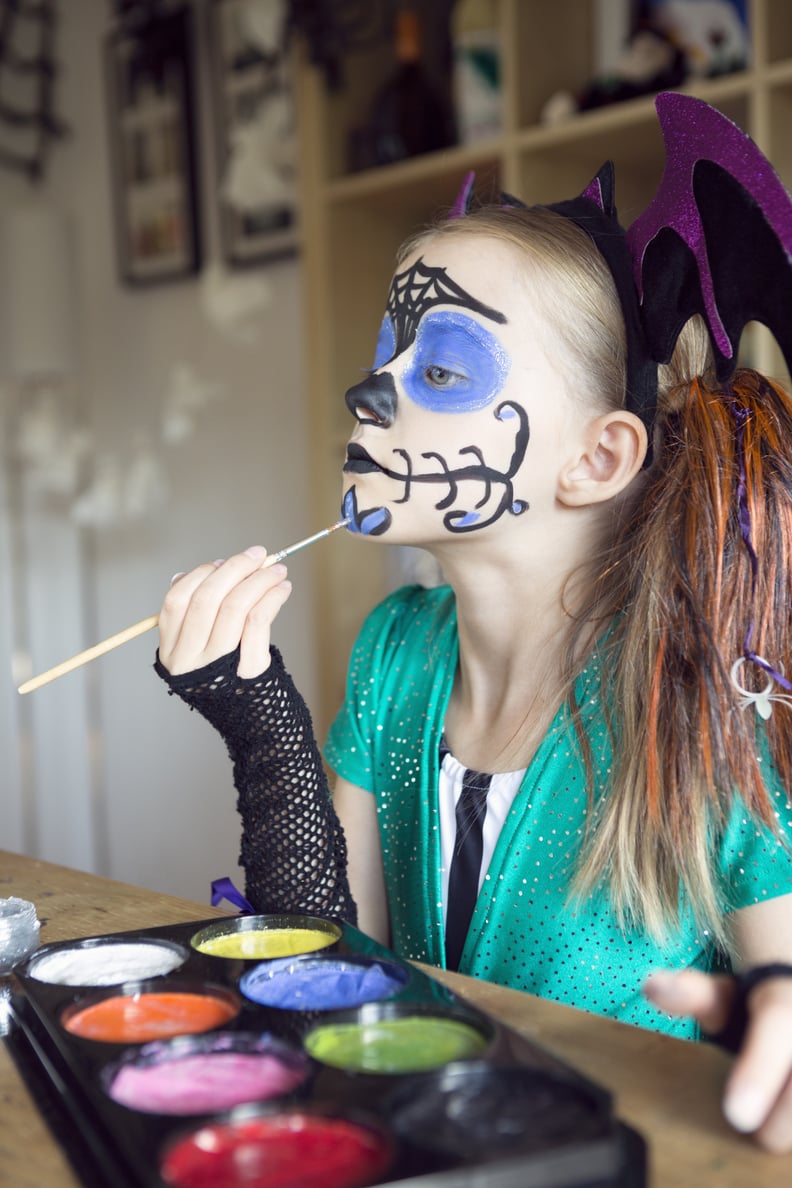 Problem: Halloween Makeup Kits Don't Use FDA-Approved Ingredients
We've written about how the ingredients in Halloween makeup packages could very well be expired, but there's a bigger issue to consider. "The problem with Halloween makeup is twofold," said Herrmann. "For one, many products are cheap and use ingredients not meant for the skin and are not FDA-approved. This translates into increased likeliness of skin irritation, allergic or irritant reactions, or excess damaging skin oxidation." Faller echoed that sentiment. "Bargain-brand imported makeup can often be a cause for irritation to sensitive skin," she said. "These products are typically manufactured with excess chemicals, inferior ingredients, synthetic dyes, and cheap perfumes."
So how do you know what to avoid? According to Faller, the price is usually the first red flag. "Typically, these cosmetics are found in mass-market pop-up Halloween stores and local party stores; they may be a store or unknown brand name. You get what you pay for. Bargain cosmetics will be made with bargain ingredients and minimal pigmentation that will not perform due to peeling, cracking, and fading and, even more importantly, can cause irritation to sensitive skin."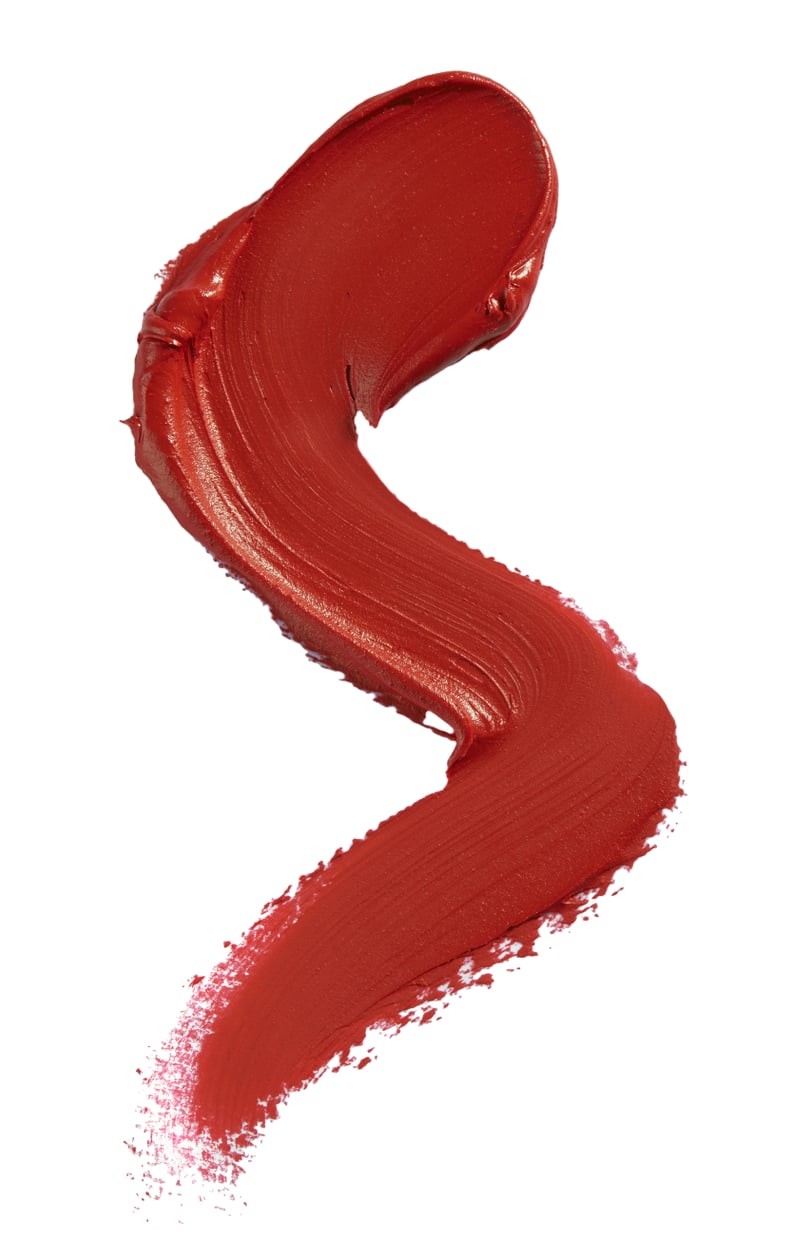 Problem: Heavy Creams Can Clog Pores
Additionally, many products are meant to be full coverage, which might not bode well for your skin either. "[Traditional Halloween makeup] is often full of oils and other occlusive products that clog pores, encourage breakouts, and [are] difficult to remove," said Herrmann. Chances are if your skin is fickle and very sensitive, you should avoid any heavy creams or pigments and stick to water-based paints. Everyone's skin is different, though, so per Faller, always test-patch an area before applying the product all over.
Luckily, there are a lot of options out there when it comes to finding cosmetics that will work with your costume. If you really need something full coverage and prefer cream to get the job done, Herrmann suggests planning ahead to order theater makeup. It might be easier to pick up a kit from the store or to order a cheap product online, but do your research.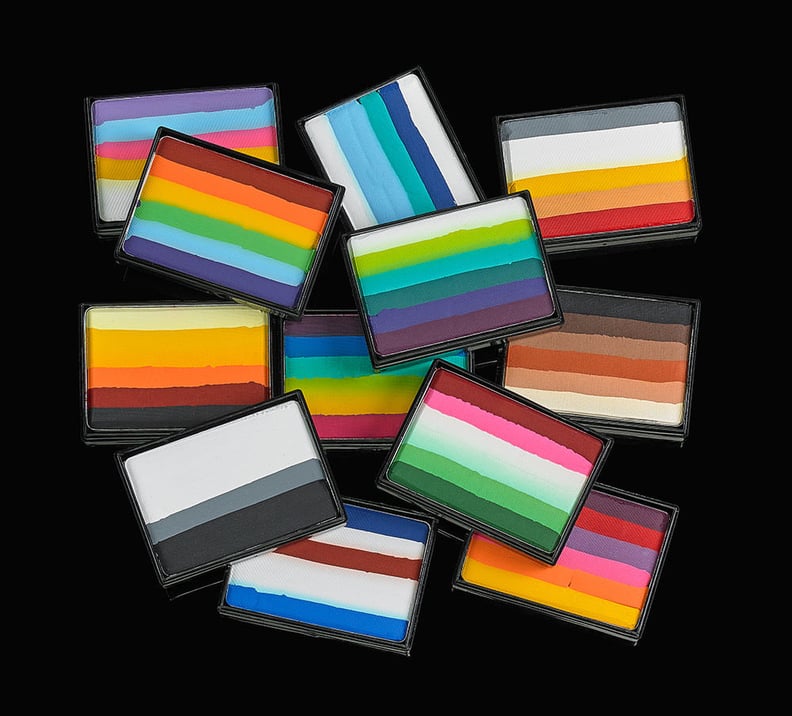 Solution: Theater Makeup and Water-Based Paints
Look for performance- and water-based products that last but won't cause skin issues. "There are so many options, textures, and bases to cover all your needs," Faller said. "If you're looking to steer clear of heavy cream-based products or grease paints, try Mehron's Professional Paradise Makeup AQ." This cake product is vegan and water-activated, and it comes in a variety of options, from individual pans to palettes of 30-plus shades. Plus, it includes ingredients like aloe leaf extract, avocado oil, cocoa butter, lemongrass, cucumber, vitamin E, and ginseng root to help soothe the skin.
For those with very sensitive skin, though, Herrmann suggests skipping Halloween makeup altogether for the aforementioned reason. "Stick to mineral-based makeup like BareMinerals or Jane Iredale because these are light and nonirritating."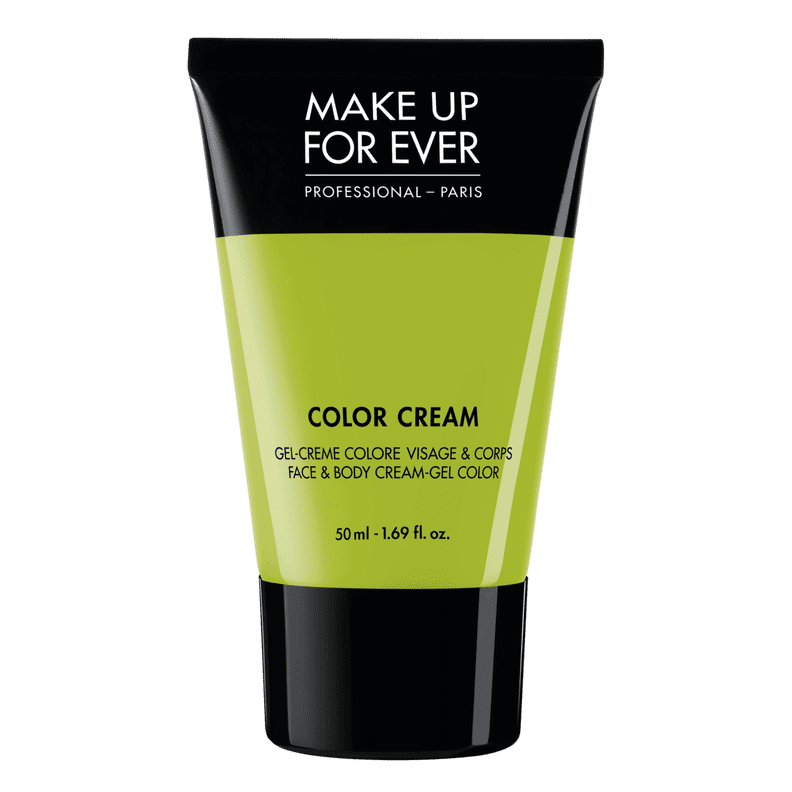 Make Up For Ever Color Cream
So you want to paint your entire body. We don't blame you, but make sure you're applying a color product made for the body and easy to remove — unless you want to risk irritating your skin when removing it at the end of the night. Make Up For Ever Color Cream ($23) is a water-based gel cream with a satin finish and highly pigmented, and it covers large areas easily.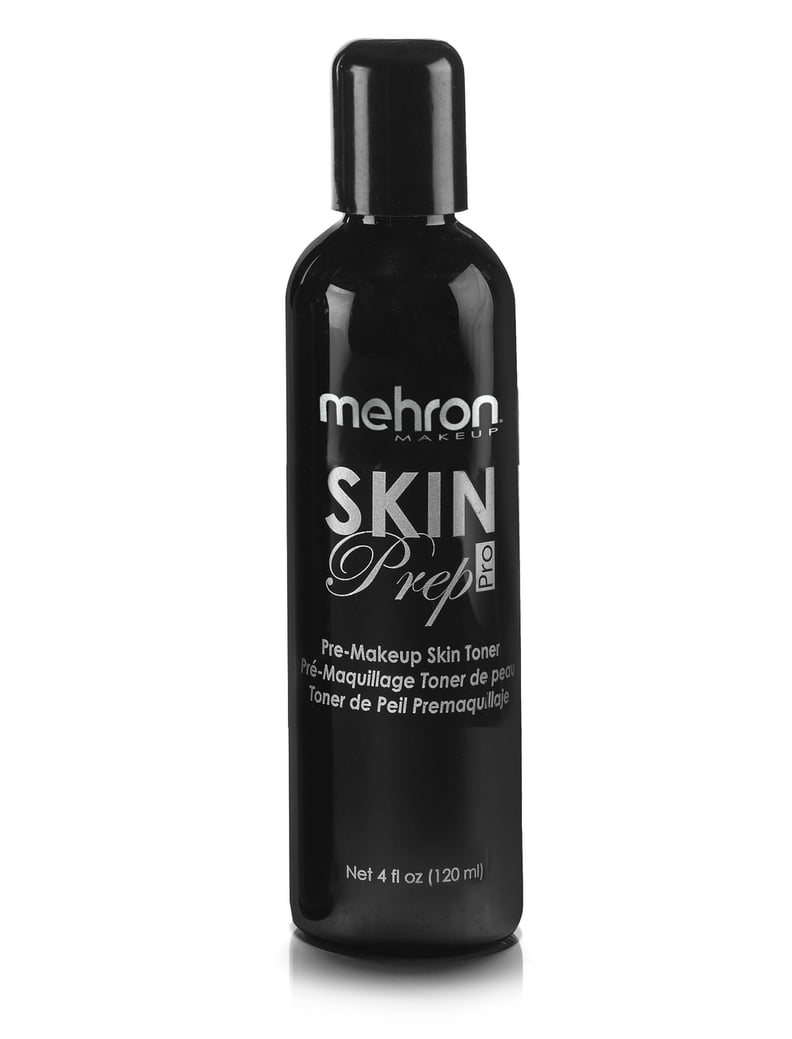 Mehron Skin Prep
Additionally, you can add a barrier between the skin and your makeup with a product like Mehron Skin Prep Pro ($14). "Our Skin Prep Pro is a premakeup skin toner that helps to tighten the pores and create an invisible barrier between the skin and makeup," Faller said. "It also helps retain moisture so makeup stays fresh and in place for hours."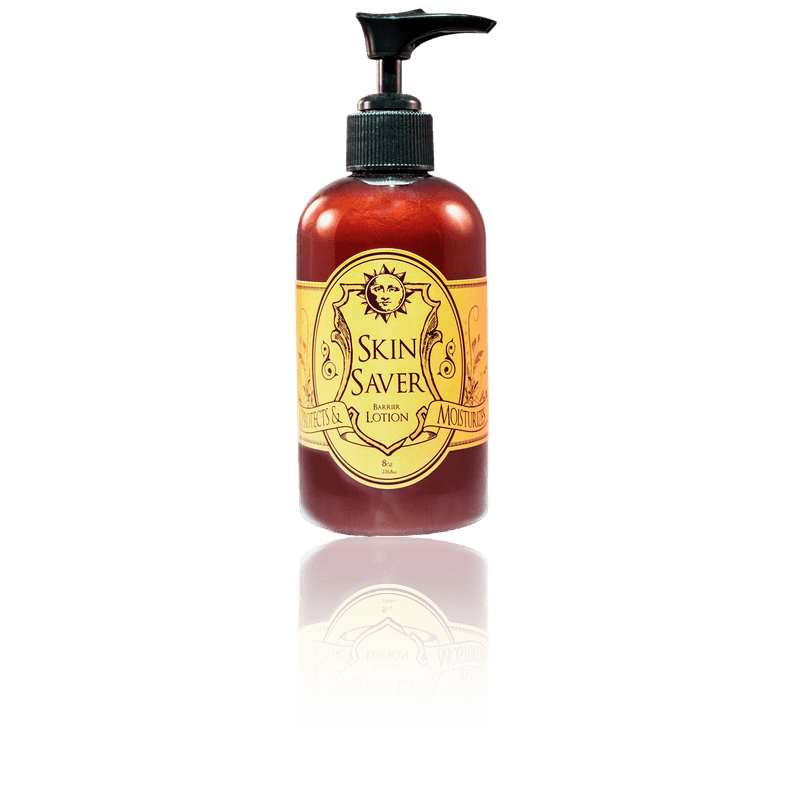 Skin Saver Barrier Cream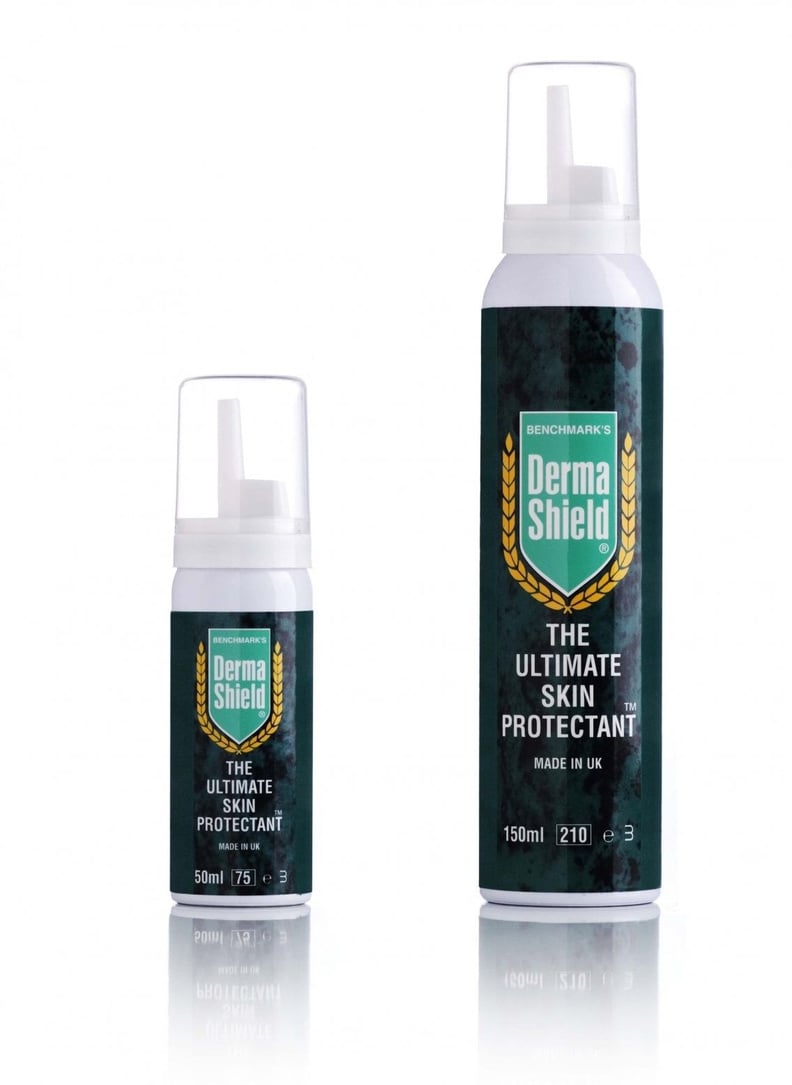 Derma Shield
Apply this ahead of face paint, prosthetics or any type of adhesive.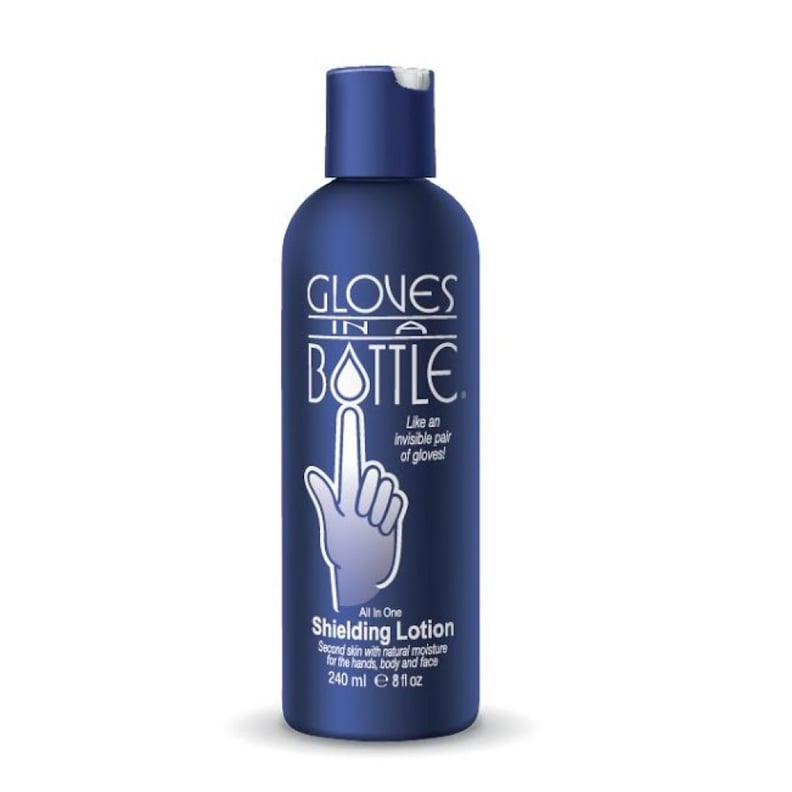 Gloves in a Bottle
This is ideal to apply before body paint.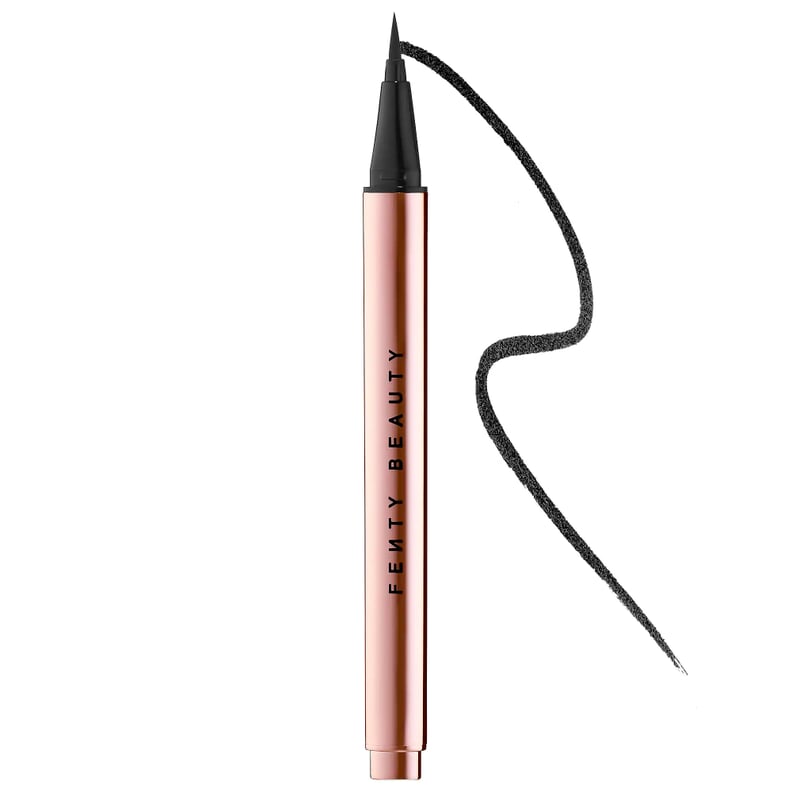 Fenty Flyliner
Your liquid eyeliner can also be a great tool for creating intricate lines and small details, especially for simple, makeup-centric costumes like this.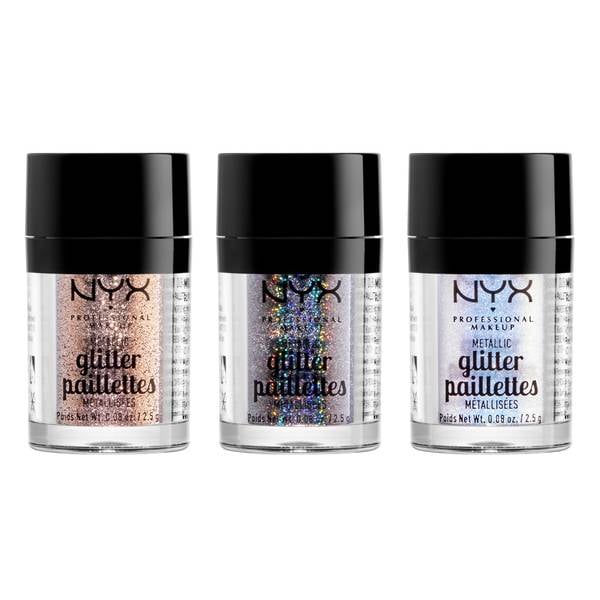 NYX Professional Makeup Glitter
If you live for the glam, chances are you already have NYX Professional Cosmetics Glitter ($6) at home. If not, it's a superaffordable option that allows you to glow for the gods without risking an eye injury. It's crucial that if you're using glitter on the face, you use a cosmetic glitter (which is finely milled) and not craft glitter (which has sharp edges and could potentially scratch your face and eyes).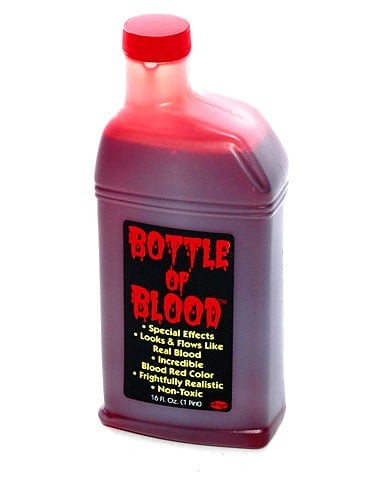 Problem: Fake Blood Stains Can Irritate the Skin
Cheap, fake blood found at most Halloween stores is normally petroleum-based, which can cause skin irritation . . . and it can stain like hell.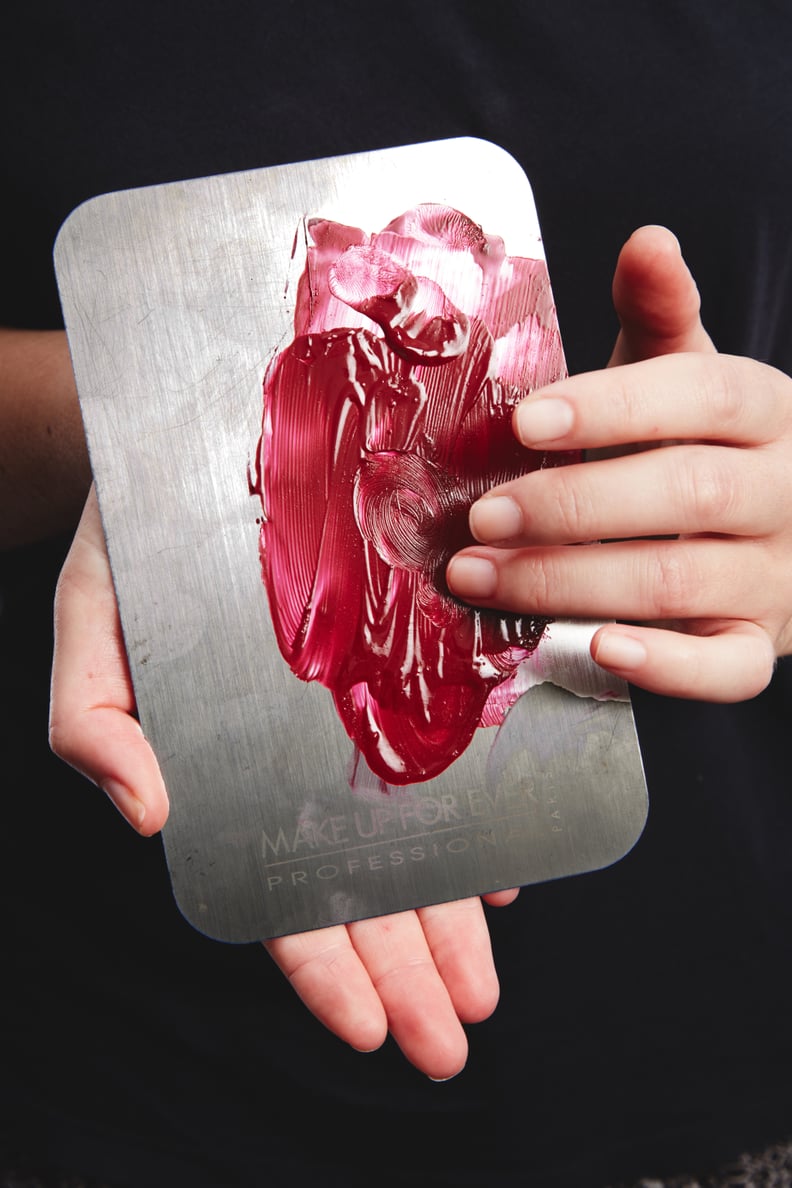 Solution: DIY Fake Blood
Dr. Herrmann offers up a DIY for blood made mostly with products from your kitchen. Beware, though: this option is better served for your skin and not your clothes, as it will stain as well, so avoid them or make sure you're wearing something you don't mind getting bloody. You can make a similar option to apply to your clothes by mixing a little dish soap with lipstick so that it washes out. Don't apply it to your face, though, because dish soap can be irritating to the skin.
Fake Blood Recipe
Measure your ingredients into a blender:
1. 1/2 cup (120 ml.) red fruit punch
2. 1 cup (300 g.) corn syrup (or golden syrup)
3. 2 tablespoons red food coloring
4. 1 tablespoon chocolate syrup
5. 2 tablespoons cornstarch
6. 1 tablespoon cocoa powder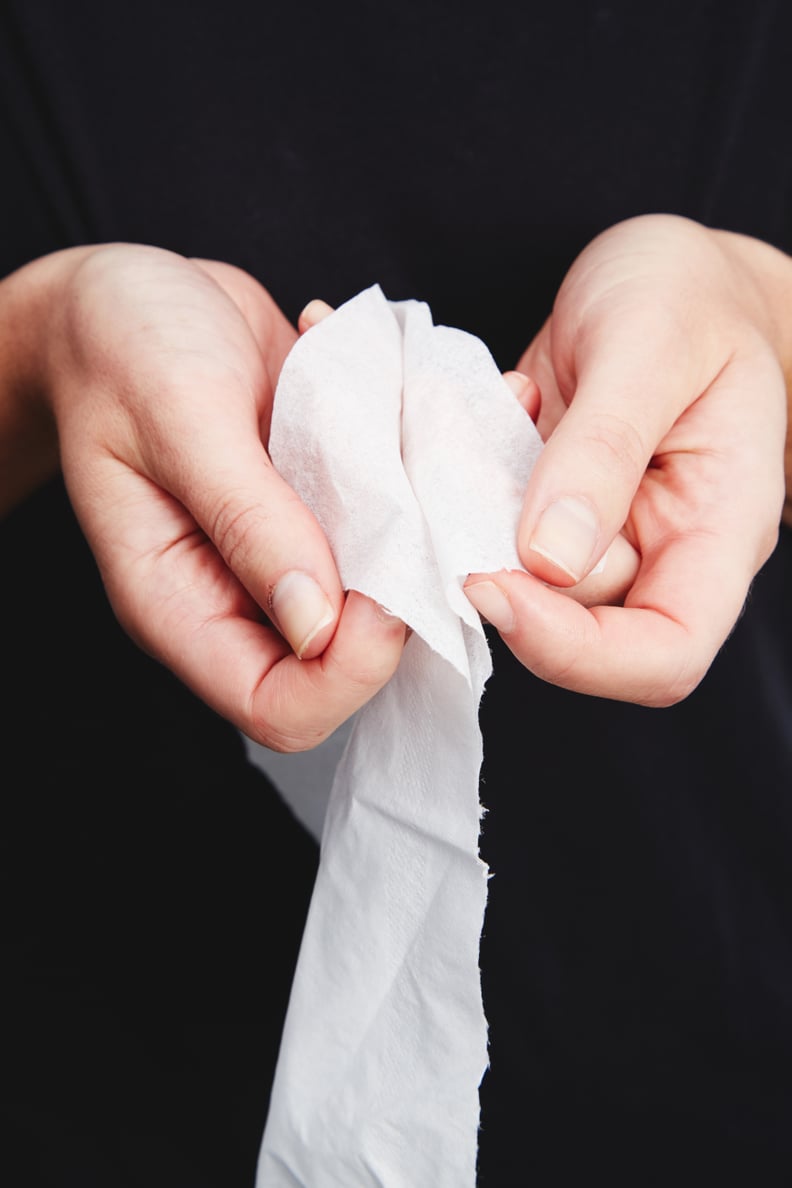 The Problem: Removing This Makeup Can Irritate the Skin
Many makeup wipes contain alcohol, which is why you might feel a stinging sensation when you use them or your face turns a little pink. If you have sensitive skin, this is a huge no-no.
"A step that people tend to overlook is the importance of a careful and methodical removal, especially when it comes to removing prosthetic appliances, transfers, or anything with glue," said Magee. "People tend to get impatient when it comes to removing their makeup and start rubbing hard, using harsh solvents, picking at prosthetics, and all of this behavior will only irritate already vulnerable skin."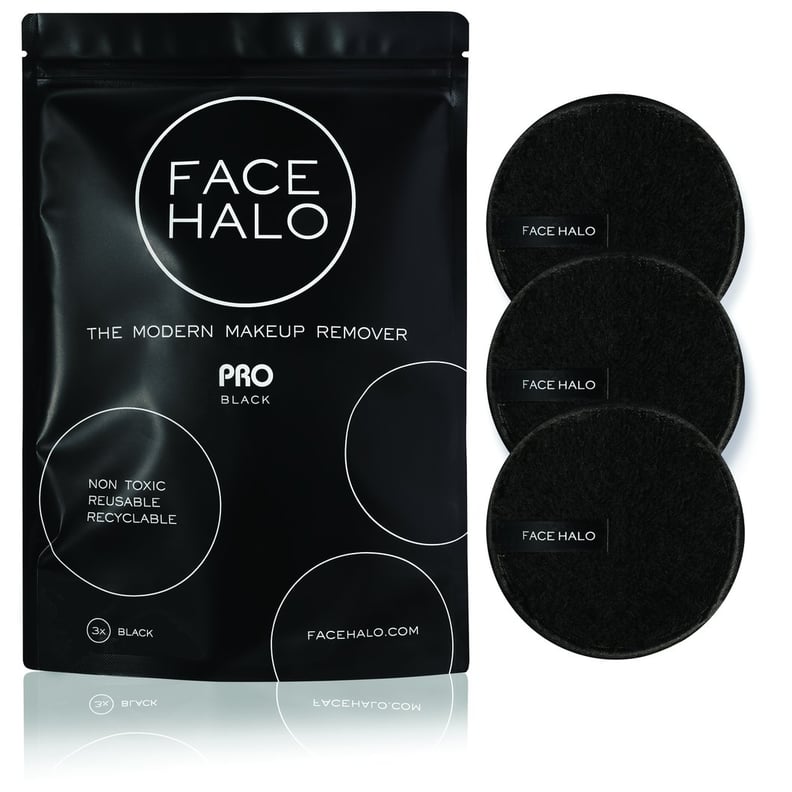 Solution: Use Gentle Removers That Don't Require a Ton of Scrubbing
Every professional makeup artist in Hollywood is touting the Face Halo Makeup Remover ($22 for three), a makeup remover that uses fiber strands and requires no cleanser to remove all your makeup, including mascara. Using only water, swipe this all over your face and remove every stitch of residue. It's also reusable.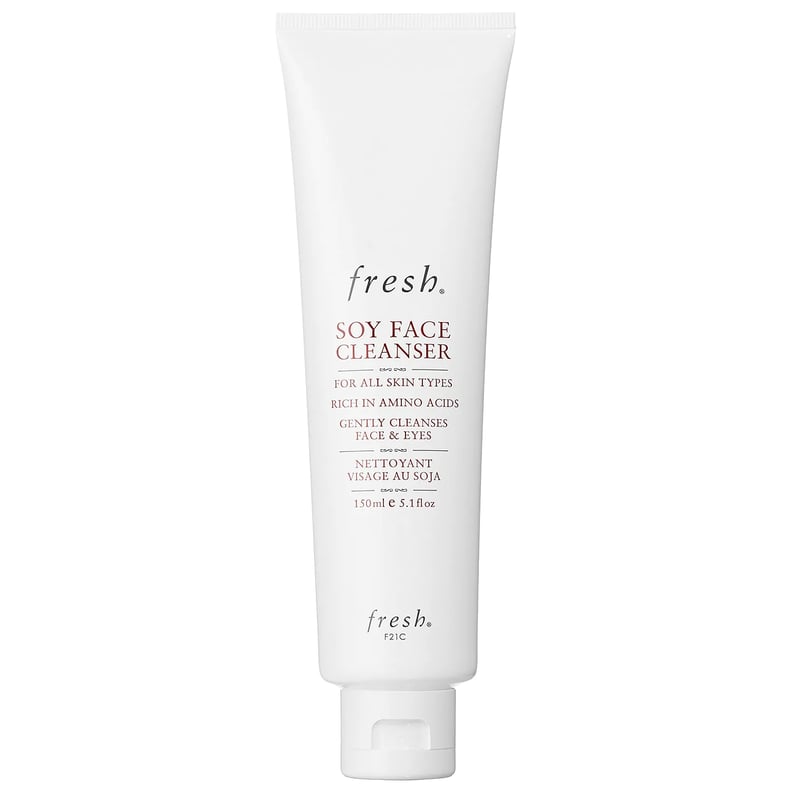 Fresh Soy Face Cleanser
If you went HAM with your makeup and aren't sure where to start when it comes to removal, a gentle cleanser like the Fresh Soy Face Cleanser ($38) is always a good bet. This one has been a tried-and-true fave, even removing stubborn eye makeup gently.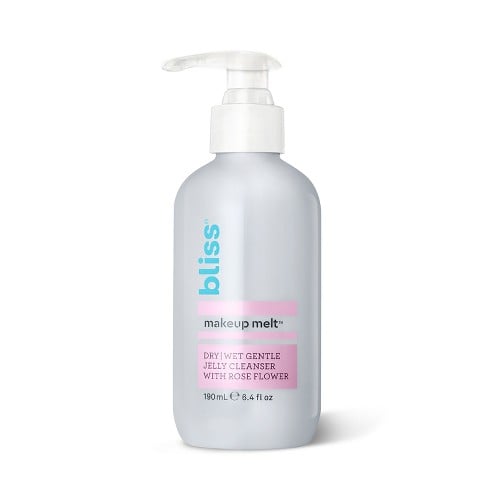 Bliss Makeup Melt
This Bliss Makeup Melt ($12) is available at Target, so it's easy to pick up. Plus, the balmy texture helps remove makeup in one fell swoop.