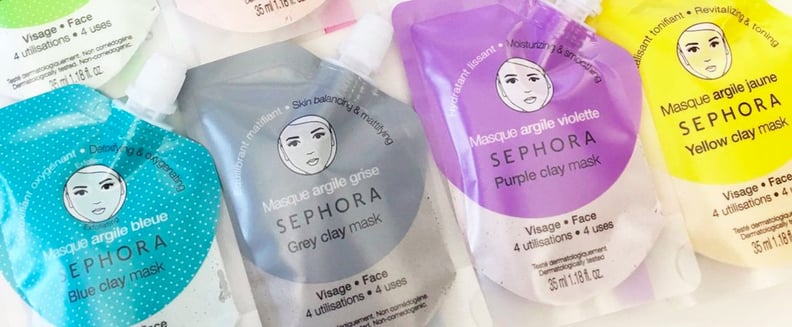 POPSUGAR Photography | Aimee Simeon
Sephora is heaven on earth for makeup-lovers (myself included). And inside the beauty oasis is Sephora Collection, its bespoke range of cosmetics, which happens to be one of my favorite lines.
The beauty retailer's namesake brand offers a wide range of high-performance makeup, skin care, and tools at equally attractive prices (you can browse through some of its bestsellers here). The lineup of items is just as good, if not better, than some of its big-name competitors. In fact, Sephora Collection LashCraft Length and Volume Mascara is among the top 10 mascaras sold at the makeup mecca (a category with some stiff competition).
So when I sat down in Sephora Collection's "Beauty School" to preview its Fall launches, I was pumped to see what the brand had in the works for the rest of 2017. I quickly learned that Fall's already looking great. From innovative clay masks to glow powder and full-cover concealer, Sephora Collection just keeps getting better. Read on to discover five products you absolutely need from the Fall lineup.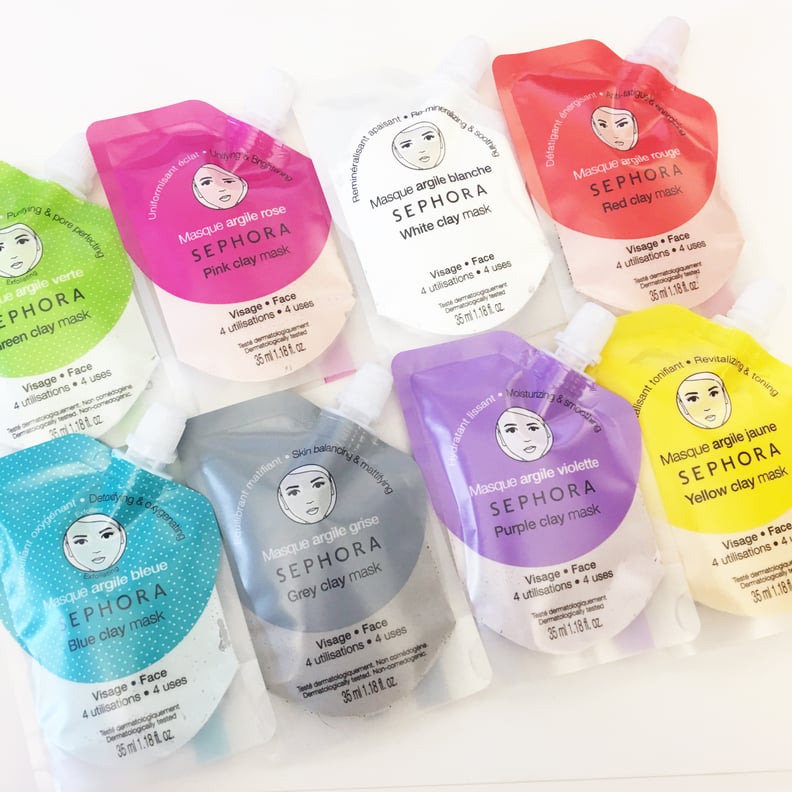 Sephora Collection Clay Face Masks
Purchasing single-use clay mask pods is convenient but can also be pretty wasteful. Oftentimes, you don't utilize all of the product, and because there isn't a convenient way to preserve any left over, the formula dries out. But these new clay face masks ($8) are cleverly packaged in a resealable pouch so you can use what you need and save the rest for later. You don't have to worry about your skin care drying out, and you get up to four uses with each pouch. They come in eight different formulas to target specific areas of concern:
Blue clay mask for detoxifying and oxygenating
White clay mask for remineralizing and soothing
Yellow clay mask for revitalizing and toning
Purple clay mask for moisturizing and smoothing
Green clay mask for purifying and pore perfecting
Red clay mask for antifatigue and energizing
Pink clay mask for unifying and brightening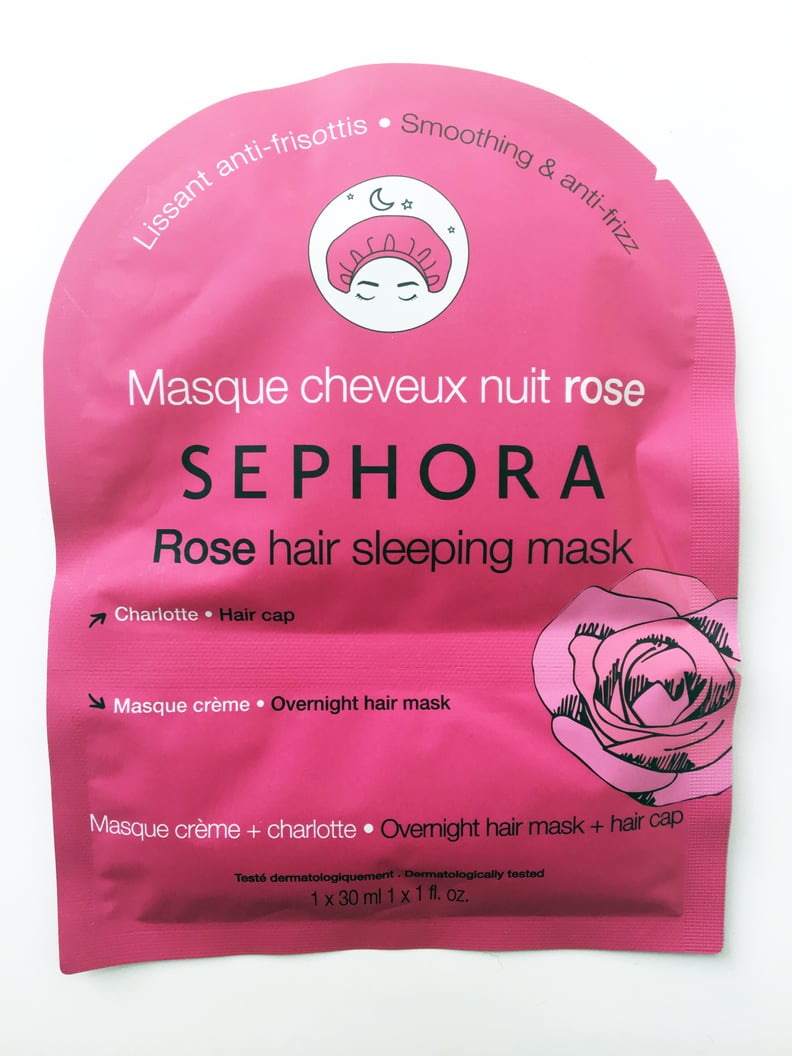 Sephora Collection Hair Sleeping Masks
Multimasking and overnight masks can work wonders for your skin, but they can also work like magic on your hair. These new overnight hair sleeping masks are designed to repair your strands while you snooze. They come in a two-part kit that includes a cream mask on one end and an individual hair cap on the other. It's perfect if you can never locate a shower cap, and it'll ensure that your sheets don't get ruined because of your treatment. Just apply this on your dried strands and go to sleep. When you wake up, rinse and style as usual. The new overnight hair masks come in four different formulas:
Acai hair sleeping mask for brightening and color protecting
Shea hair sleeping mask for invigoration and antibreakage
Coconut hair sleeping mask for nourishing and repairing
Rose hair sleeping mask for smoothing and antifrizz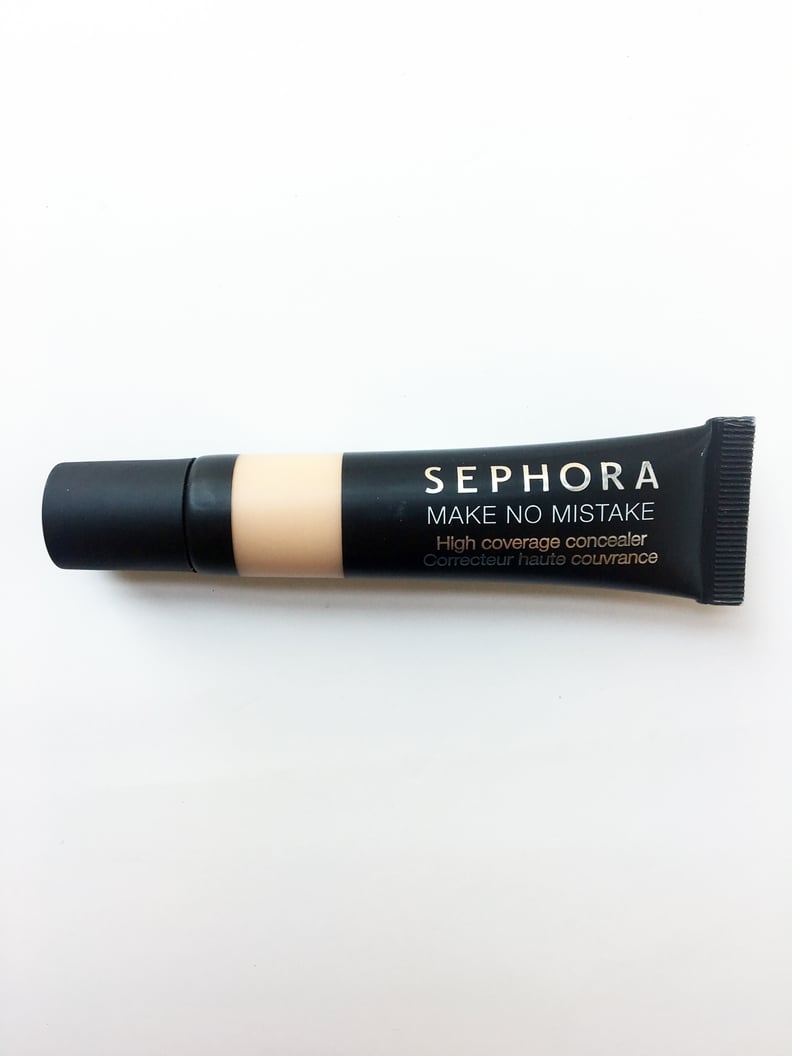 Sephora Collection Make No Mistake High Coverage Concealer
A little goes a long way with the new Make No Mistake High Coverage Concealer ($14). We bet the highly concentrated formula can cover any and every blemish. Unlike other full-coverage complexion products, this has a creamy consistency that can translate to maximum coverage when dabbed in with your fingers. It can also sheer down to a skin-like finish if buffed with a foundation brush. It comes in 16 demi-matte shades so you can find your match.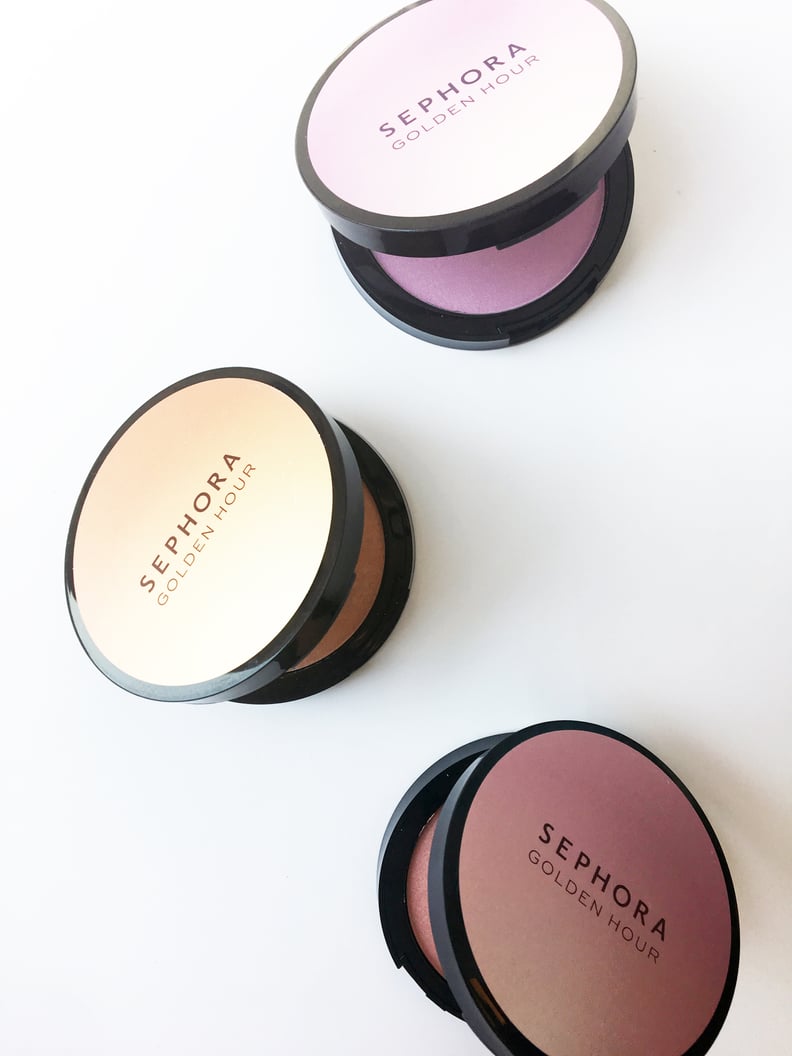 Sephora Collection Golden Hour Highlighting Powder
If you're a fan of a luminous glow but not ready to go full-on Instagram vlogger with your highlighter, say hello to the Golden Hour Highlighting Powders ($16). The exciting new product from Sephora Collection is designed to give you a soft, radiant highlight that won't look glittery. Golden Hour features four shades (only three were available to photograph for this post) that contain ultrafine mimetic micro pigments and multilayered graphite powders, so each color gives your face a youthful glow that isn't too intense.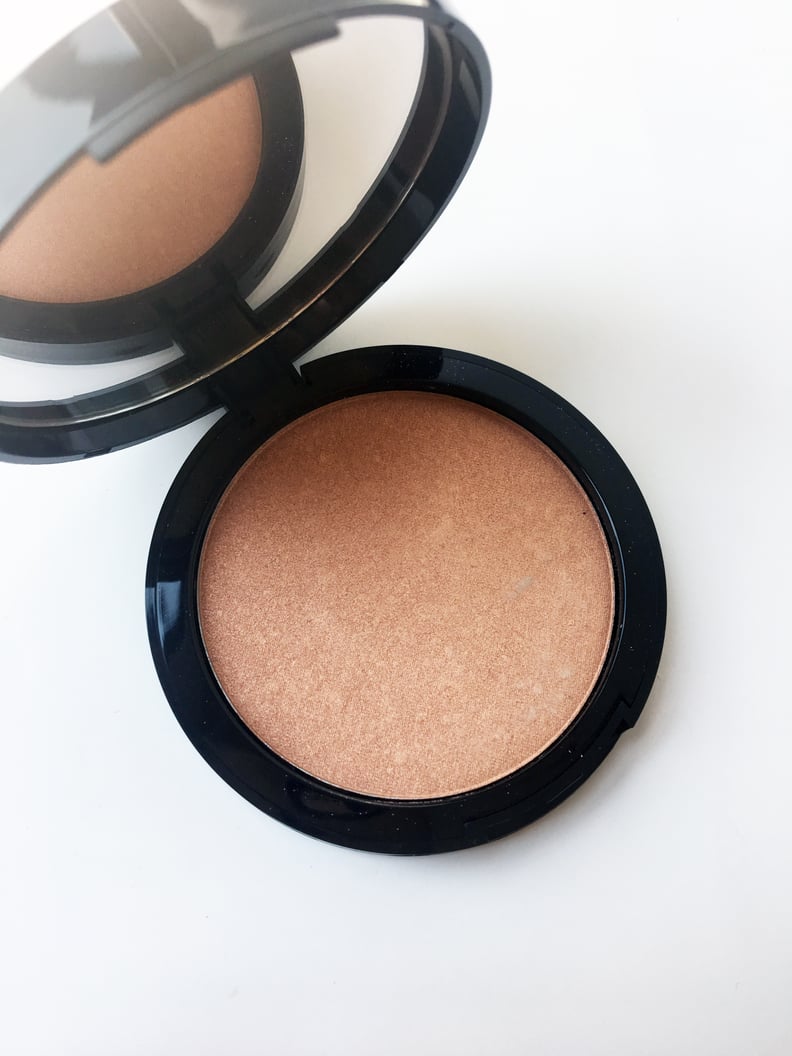 Sephora Collection Golden Hour Highlighting Powder in High Noon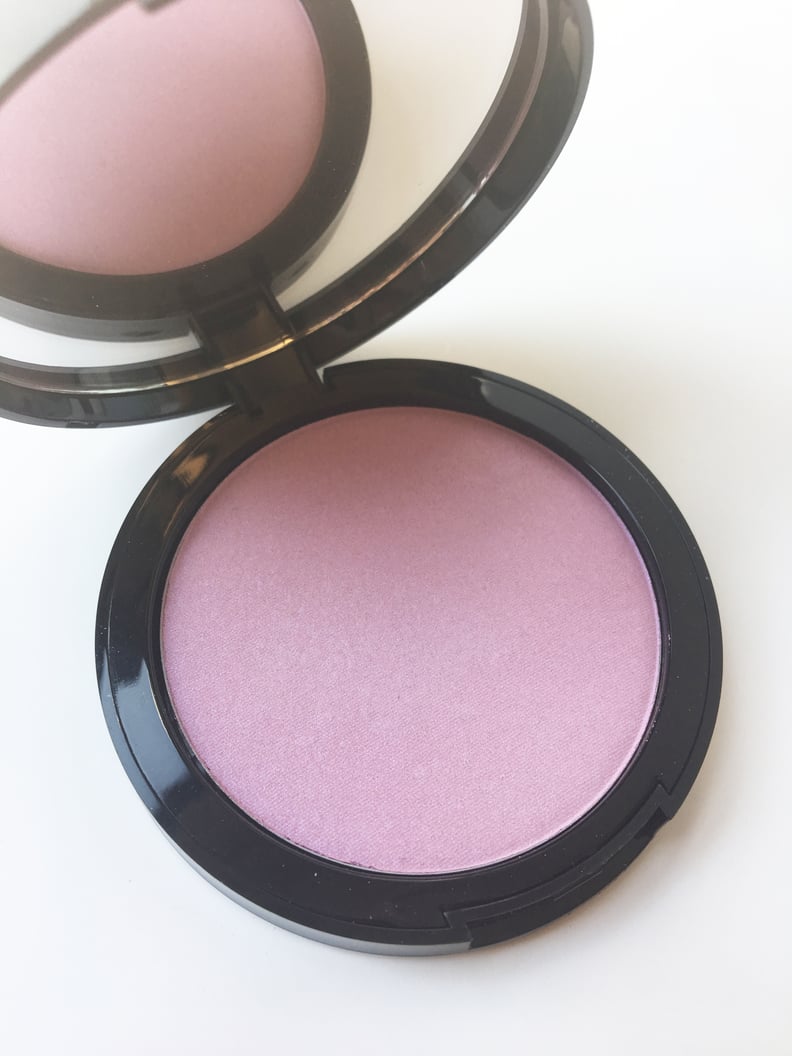 Sephora Collection Golden Hour Highlighting Powder in Twilight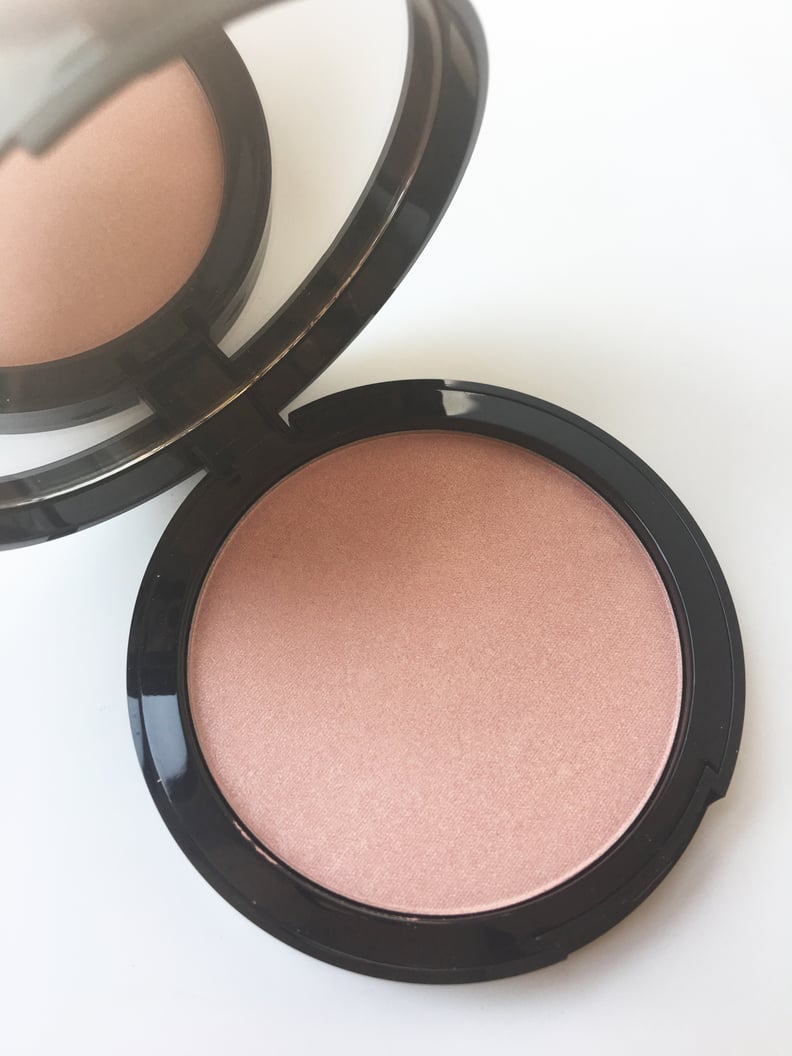 Sephora Collection Golden Hour Highlighting Powder in Dusk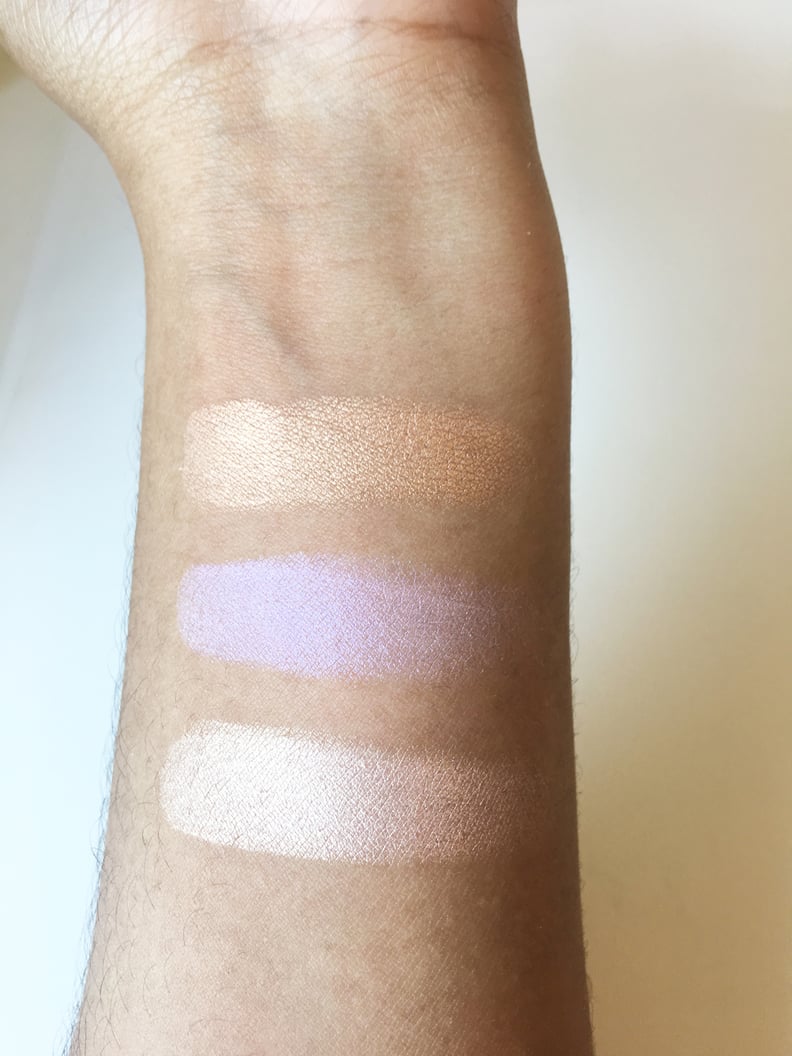 Swatches of Sephora Collection Golden Hour Highlighting Powders
Top to bottom: High Noon, Twilight, Dusk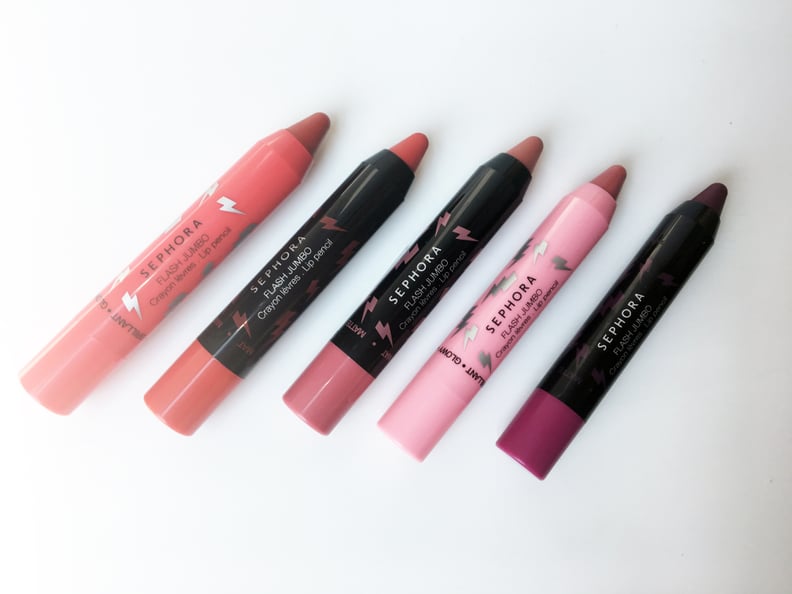 Sephora Collection Flash Shine and Flash Matte Lip Colors
Though glossy lips are making a comeback, matte lips still don't seem to be going anywhere anytime soon. According to pros, gloss and matte are still the top two searched finishes on Sephora.com. So the brand decided to satisfy fans of both textures with its new Flash Shine and Matte lip colors ($12). The new range of adorable chubby sticks comes in five shades and makes applying fun color fuss-free. Each stick will give your lips a hint of color that doesn't feel sticky. And unlike other matte liquid lipsticks that dry out lips almost instantly, the Flash Matte colors are long-lasting and feel like velvet.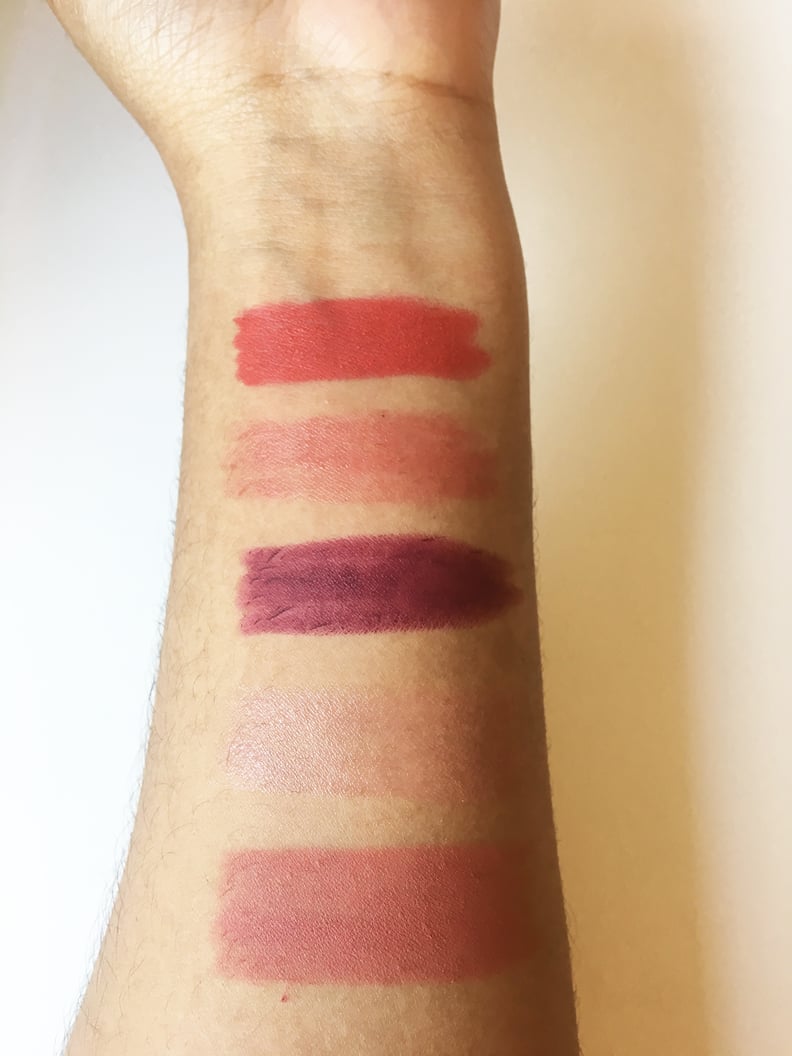 Swatches of Sephora Collection Flash Shine and Flash Matte Lip Colors
Top to bottom: Instant Red, Red in a Flash, Sudden Plum, Turbo Beige, Swift Nude