Vice President Kamala Harris-Inspired Lipstick Collection
This Lipstick Collection Is Inspired by Kamala Harris's Iconic "I'm Speaking" Debate Moment
As POPSUGAR editors, we independently select and write about stuff we love and think you'll like too. POPSUGAR has affiliate and advertising partnerships so we get revenue from sharing this content and from your purchase.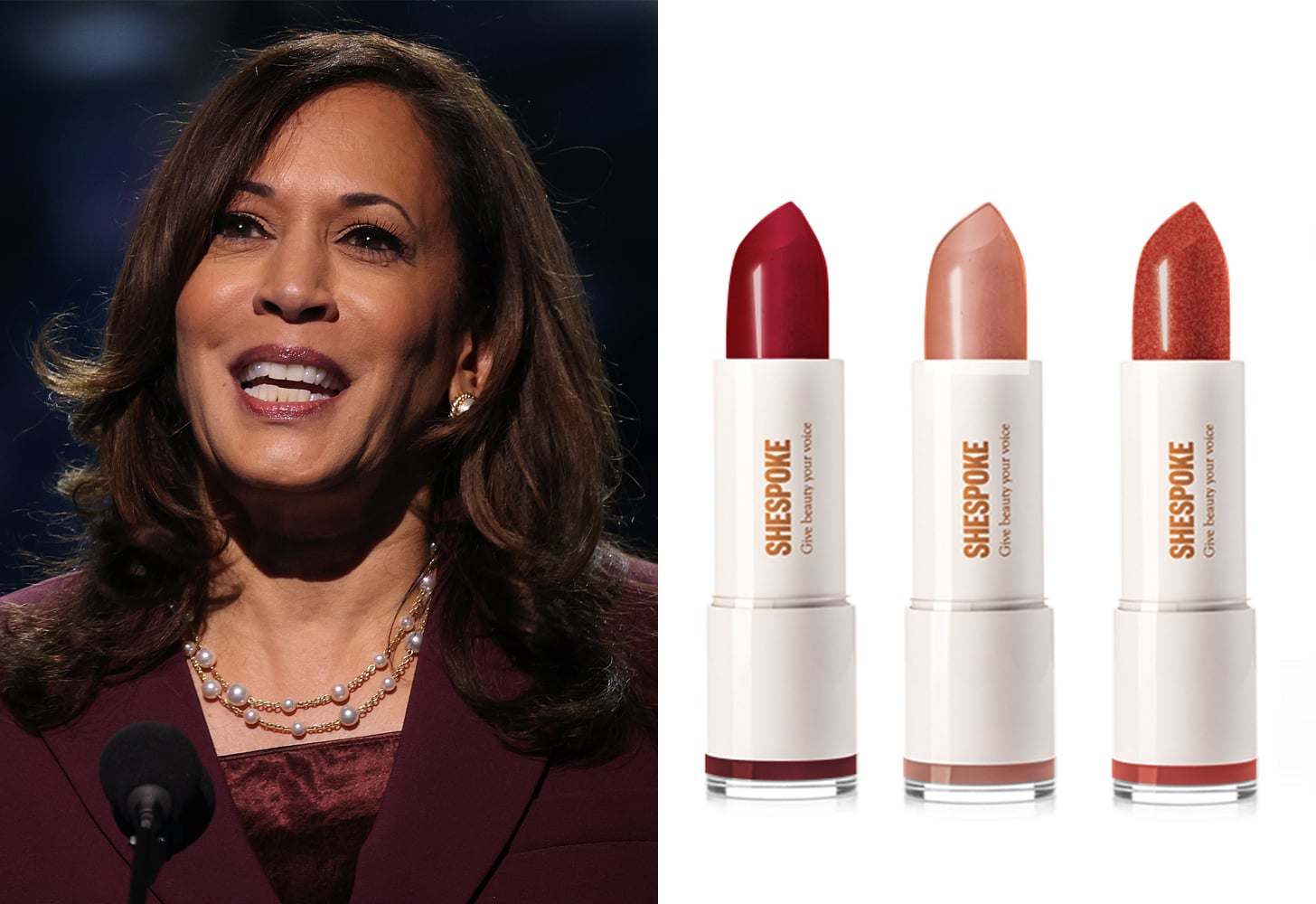 "I'm speaking." Who can forget this iconic line uttered by now Vice President Kamala Harris to former vice president Mike Pence during one of the debates back in October 2020? With just those two words, Harris spoke for women everywhere trying to make their voices heard — and not just in politics. The phrase was quickly adopted as a feminist slogan and stamped across T-shirts, stickers, and now, a new lipstick collection.
SheSpoke Makeup, a cosmetics brand that specializes in custom lipstick blends, recently launched a limited-edition collection called "I'm Speaking" ($85), inspired by not only Harris, but also by two other trailblazers that left a major mark on 2020. The four-piece bundle features three lipstick shades — one for Vice President Harris, one for the late Supreme Court Justice Ruth Bader Ginsburg, and one for former state representative and voting rights activist Stacey Abrams — as well as a clear gloss topper.
Also sold individually, "Kamala" ($32) is a sheer neutral with a shiny finish after the warm color that became her go-to on the campaign trail; "Stacey" ($32) is a bold, plum-red shade that will motivate you to make your voice heard, just as Abrams did in Georgia; and lastly, "Ruth" ($32) is a pinky-coral color with a rich pigment for the notorious RBG.
If a regular old lipstick has the power to make you feel like a total badass, just imagine what a lipstick inspired by three feminist trailblazers has the power to do.