So, Can You Get Laser Hair Removal During the Summer?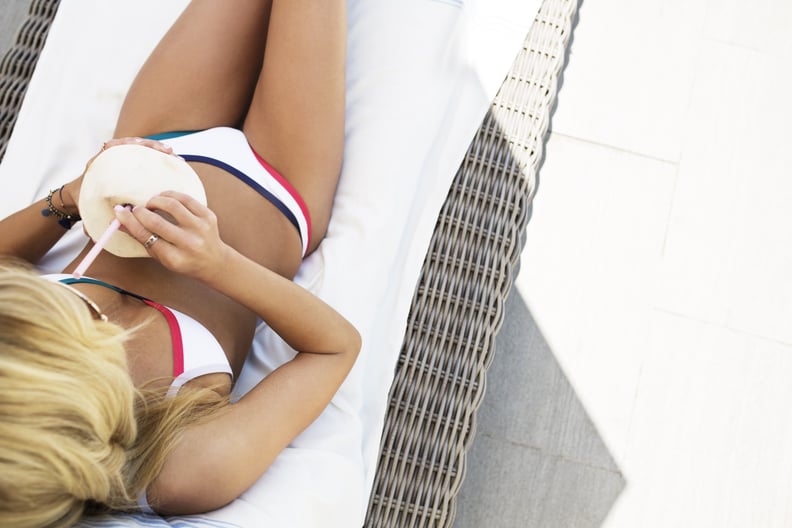 POPSUGAR Photography | Sheila Gim
POPSUGAR Photography | Sheila Gim
The minute you strip down to shorts, a bikini, or a sleeveless dress, you may be thinking, "Sh*t, I need to get laser hair removal on my legs or underarms" — or wherever you have unwanted body hair. However, getting laser hair removal during the warmer months is typically not recommended since sun exposure and even self-tanner can mess with the laser's ability to take down your strands. The ideal combination for successful laser hair removal is light skin and dark hairs. And the tanner the skin, the more likely the treatment is to cause side effects like hyperpigmentation.
"A person should not get laser hair removal during the Summer because skin gets exposed to the sun and is more prone to hypo and hyper pigmentation," confirmed Christian Karavolas, the owner of Romeo and Juliette laser spa in NYC. "After laser, skin may become sensitive, and with sun exposure, pigmentation may occur. People with sensitive skin and those who are medications that can cause photo sensitivity should absolutely avoid laser in the Summer months."
He added that the best time to get laser hair removal is during the Winter, because unless you're always bronzed from a tropical vacation (lucky you!), then the skin is typically at its lightest. "More energy can be applied without causing any issues to the skin," he said.
OK, but what if your wedding is soon or there's another reason you have to get certain hair off ASAP? "If you want to get laser hair removal, make sure you are not tanned for at least three weeks prior to laser hair removal," he noted. "Find a facility that uses lasers that are suitable for dark skin (Nd:YAG wavelength)."
You can also take care of areas you're doing laser on during the Summer. For example, wear shorts over your bikini line if you're lasering your crotch. Of course, Karavolas said you always apply sunblock generously on any treated area that is exposed to the sun. (But you should do that anyways!)
In general, underarms and bikini lines are the safest areas to treat during the warmer months since they're the easiest to keep out of the sunlight. "Facial hair and arms should be avoided or treated with caution, as they are the areas that are mostly exposed to the sun," Karavolas said.
Now that you're informed, tan and get laser during the Summer at your own risk!