Silver hair can elevate any Halloween costume.
Characters with white hair or silver hair include Elsa, Daenerys Targaryen, Marie Antoinette, and more.
See our favorite silver hair color ideas ahead of the spooky holiday here.
Halloween is the one holiday where you can become someone you're not just by switching your hair color. The go-to options are usually a vibrant red or hot pink, but why stop there? You can transform into a variety of different Halloween costumes with silver hair, too.
A temporary spray-on hair dye that you can wash out at the end of the night will allow you to morph into any costume you choose without paying a visit to the salon or shelling out extra money for a silver wig. Simply grab a can of temporary hair color, like the L'Oreal Paris Colorista 1-Day Hair Color Spray ($9) or the KMS Style Color Spray On in Iced Concrete ($25). Then, get ready to unlock the 10 Halloween costume ideas with silver hair that we rounded up ahead.
From Marie Antoinette to Ursula the Sea Witch, your friends will be able to spot you from a mile away with these silver-haired characters.
— Additional reporting by Kalyn Womack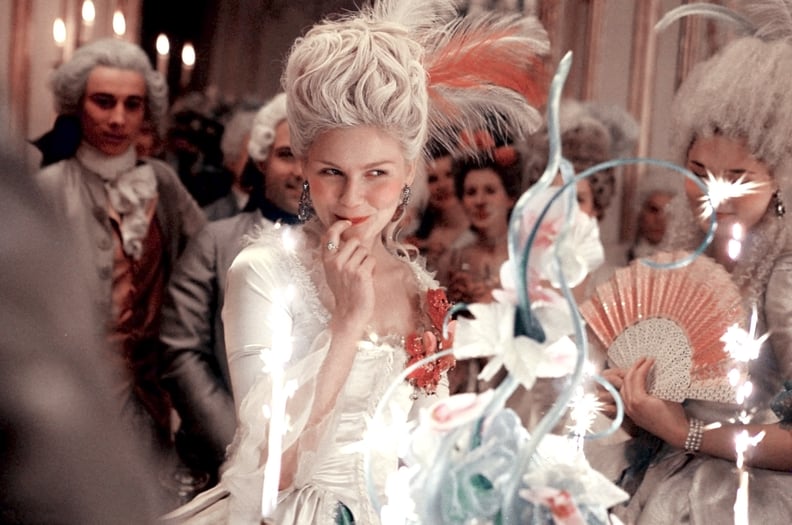 Silver Hair Halloween Costume Idea: Marie Antoinette
If you're not so much into the idea of powdering your hair to get Kirsten Dunst's look in Sofia Coppola's Marie Antoinette, silver hair spray provides a perfect alternative.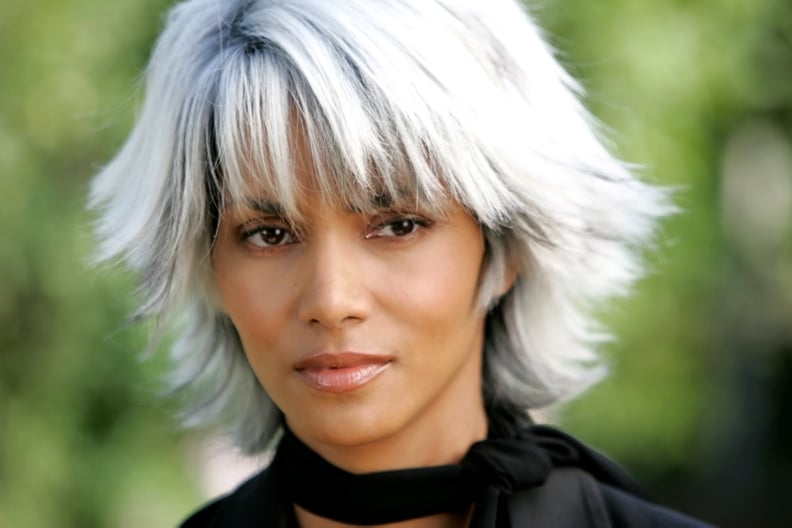 Silver Hair Halloween Costume Idea: Storm From X-Men
As Storm, aka Ororo Munroe, in the X-Men series, Halle Berry's character has the ability to change the weather. Her silvery-white hair makes this sorceress all the more alluring.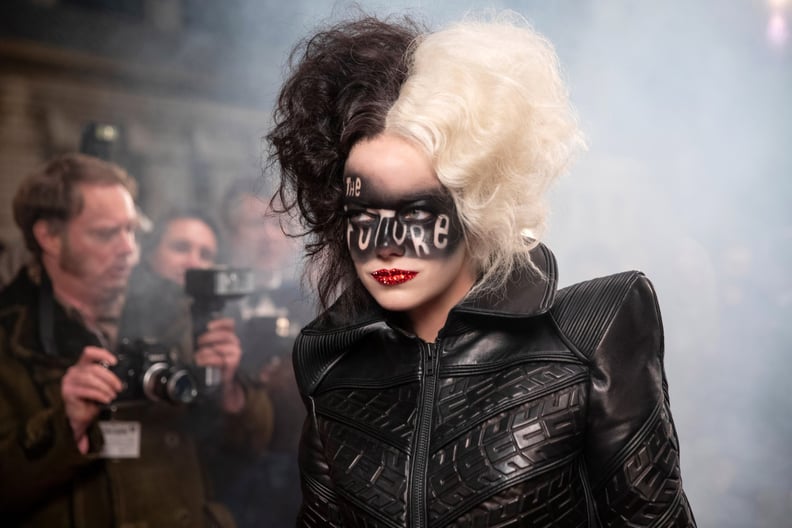 Silver Hair Halloween Costume Idea: Cruella
Go wild with a Cruella look this Halloween. Sure, you'll need a little temporary black hair color as well to get the two-toned look but once you're set, you'll be a force to be reckoned with.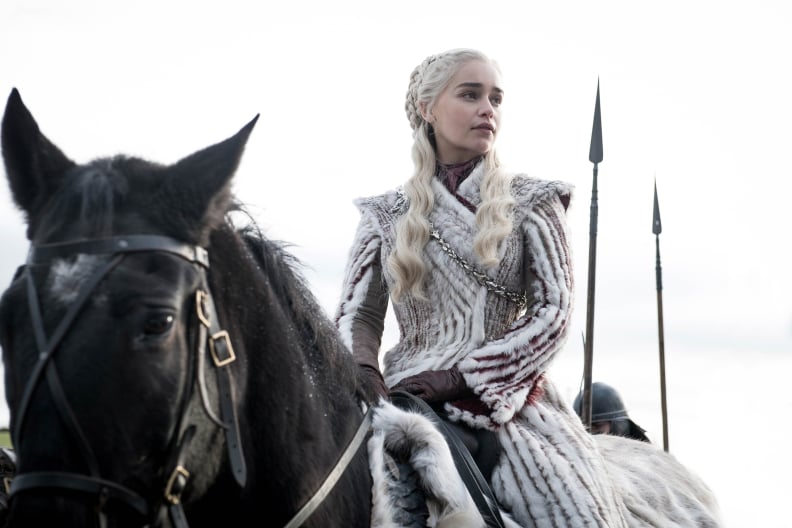 Silver Hair Halloween Costume Idea: Daenerys Targaryen
Game of Thrones fans should look to Dragon Queen Daenerys Targaryen for costume inspiration. Minus the dragons and will for vengeance, her beautiful braided platinum-silver hair can be paired with both her Khaleesi and Daenerys attire.
Silver Hair Halloween Costume Idea: Freya the Ice Queen From The Huntsman: Winter's War
Though she seems welcoming, do not let her soft appearance fool you. With a metallic tiara and icy blue gown, you can transform into the villainous Freya the Ice Queen from The Huntsman: Winter's War.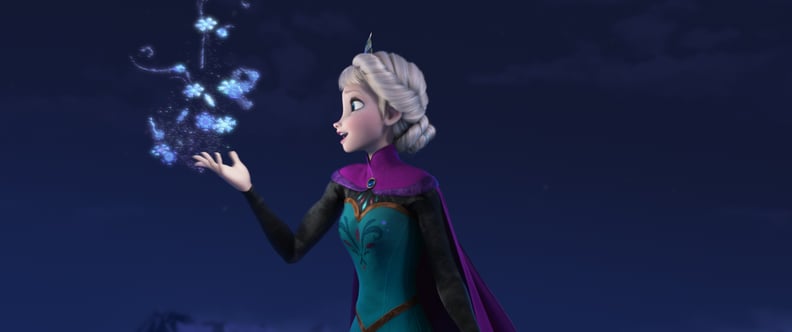 Silver Hair Halloween Costume Idea: Elsa From Frozen
There are plenty of ways to turn yourself into the Snow Queen, Elsa, from Frozen but her fishtail braid or twisted bun wouldn't be complete without its silver hue.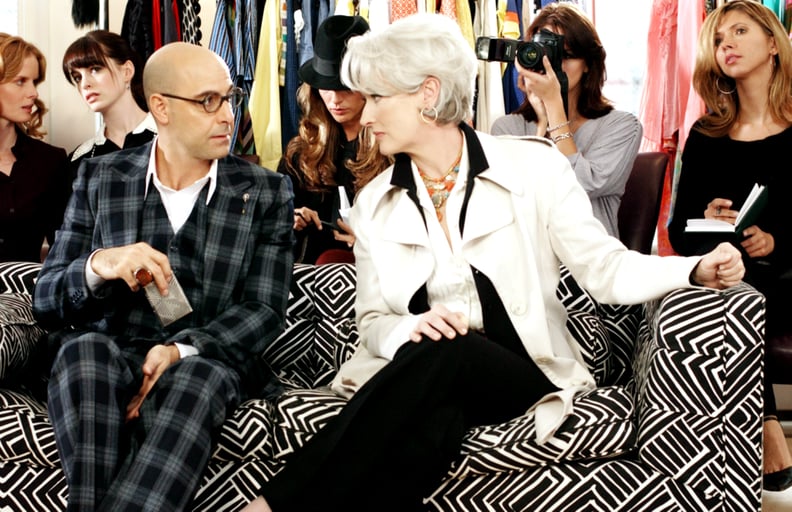 Silver Hair Halloween Costume Idea: Miranda Priestly From The Devil Wears Prada
To go as Miranda Priestly, the feared editor in chief at the fictional magazine, Runway, in The Devil Wears Prada, start with a polished short hairstyle and spray it silver.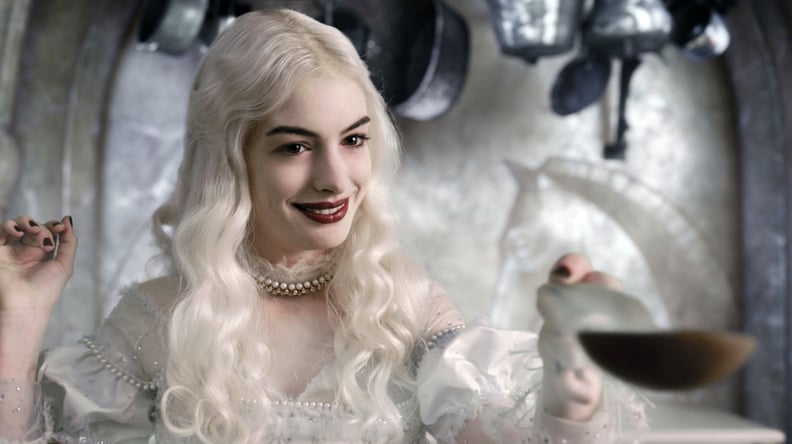 Silver Hair Halloween Costume Idea: The White Queen From Alice in Wonderland
Anne Hathaway's graceful yet gothic character, the White Queen, from Alice in Wonderland requires silver-white hair, a great, big gown, and a deep, glossy red lip.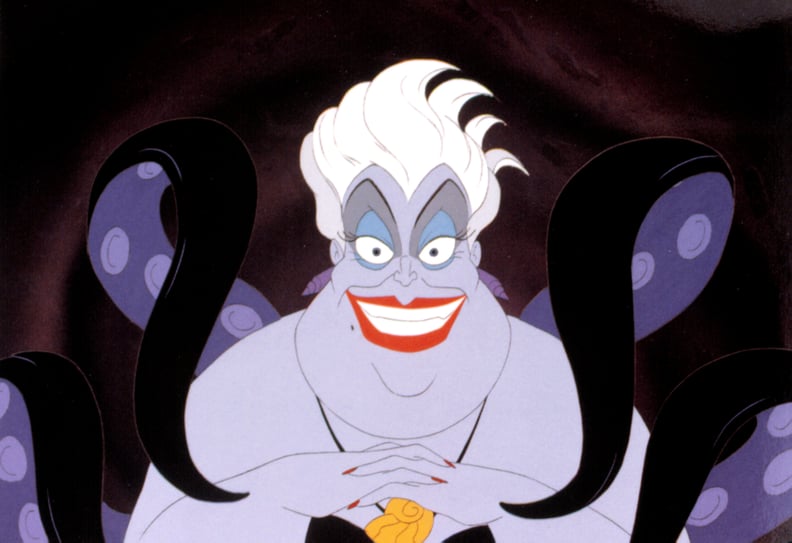 Silver Hair Halloween Costume Idea: Ursula the Sea Witch From The Little Mermaid
Ursula the Sea Witch may be the villainess of The Little Mermaid, but if you show up in this getup at your friend's Halloween party, you'll turn into the hero of the night.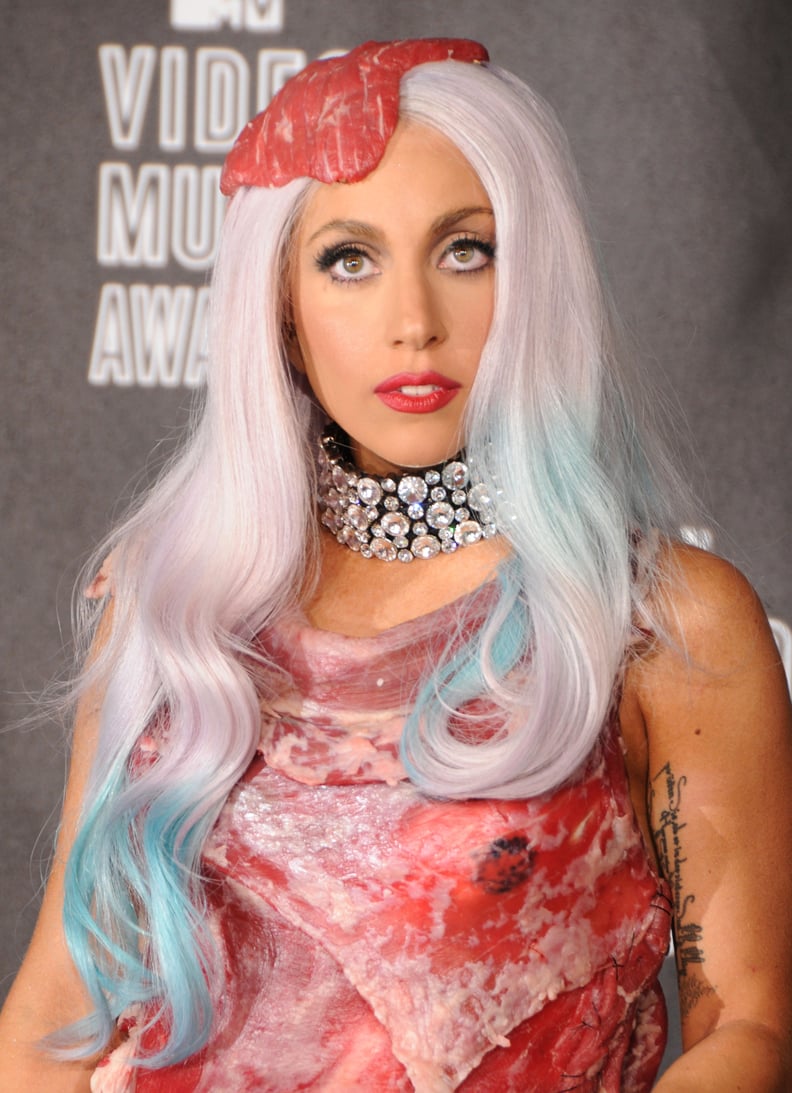 Silver Hair Halloween Costume Idea: Lady Gag's 2010 VMAs Look
Who can forget the memorable meat ensemble Lady Gaga wore to the 2010 MTV VMAs? This look will work best if you spray your hair in a silvery-white color and wear it in loose curls. To make it all the more authentic, add a splash of turquoise spots throughout.