Tagging Along as Skai Jackson Gets Ready For the Exclusive Dior Backstage Event in Los Angeles
Dior has been celebrating this week in Los Angeles. After inviting editors and influencers to get a first look at the new Dior Makeup releases earlier in the day, the brand held a soiree at West Hollywood's Delilah, with ambassador Bella Hadid in attendance, in addition to celebrities like Sabrina Carpenter, Billie Lourd, and Skai Jackson.
POPSUGAR got a first look at the new products including the Backstage Face and Body Primer ($36), which Dior Creative and Imagine Creator Peter Philips says truly doubles as skin care and looks amazing on the neck as well as the shoulders. The consistency is that of a serum but dries down nicely, although it should be noted that it's not matte. Another new launch? The Backstage Glow Face palettes ($45), which include two glitter highlighters and a blush and a bronzer and applies like butter onto the skin.
Jackson, 17, took us along with her while getting ready for the party, with makeup artist Grace Pae and hairstylist Alexander Armand getting her ready for the event. Keep reading to learn how Jackson got ready and how the new products look on some seriously gorgeous skin.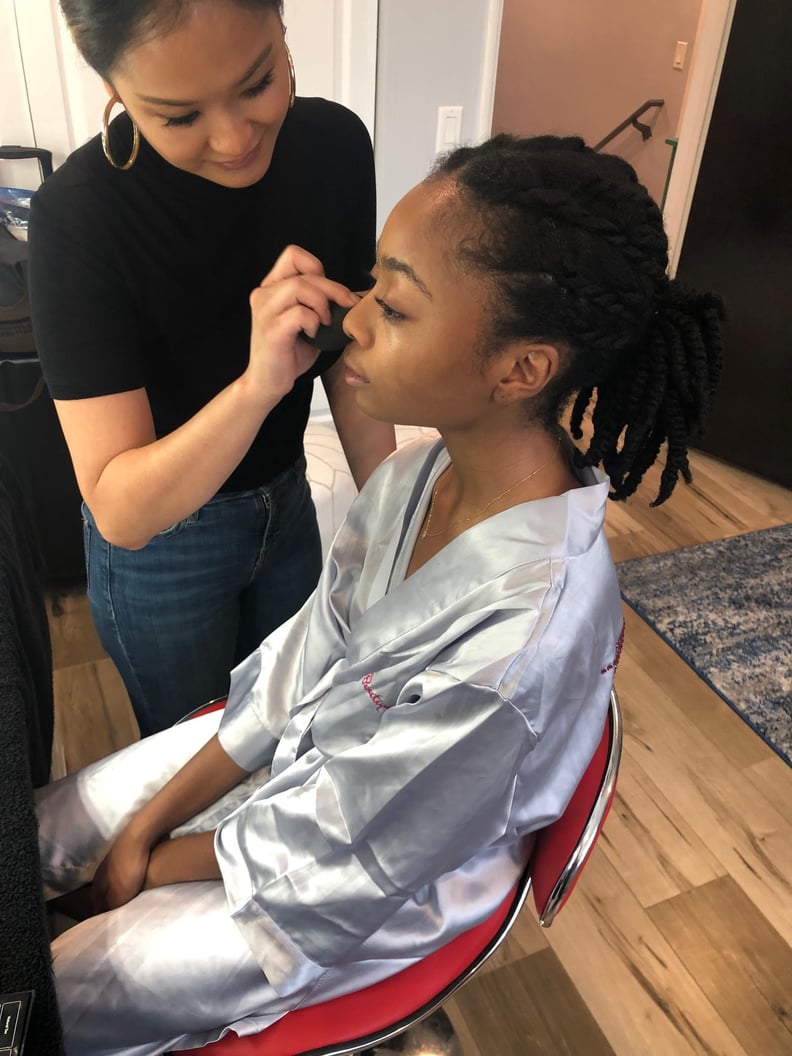 In the Chair
"Skai has pretty much flawless features, so I just wanted to enhance that and keep it classy," said Grace Pae, Jackson's makeup artist. "I wanted her to look fresh, with a pop of excitement. We kept the makeup look pretty natural and glowy, but added a pop of bright silver on the inner corners of the eyes."
"The Dior Face and Body Foundation melted into her skin like butter. I always prefer using at least two different foundation shades for different areas of the face since no one is the same color all over the face: a lighter shade in the center of the face, and a warmer/darker shade on the perimeters of the face — this prevents the face from looking too washed out," said Pae. She used shades #4N and #6N in addition to the new Backstage Face and Body Primer.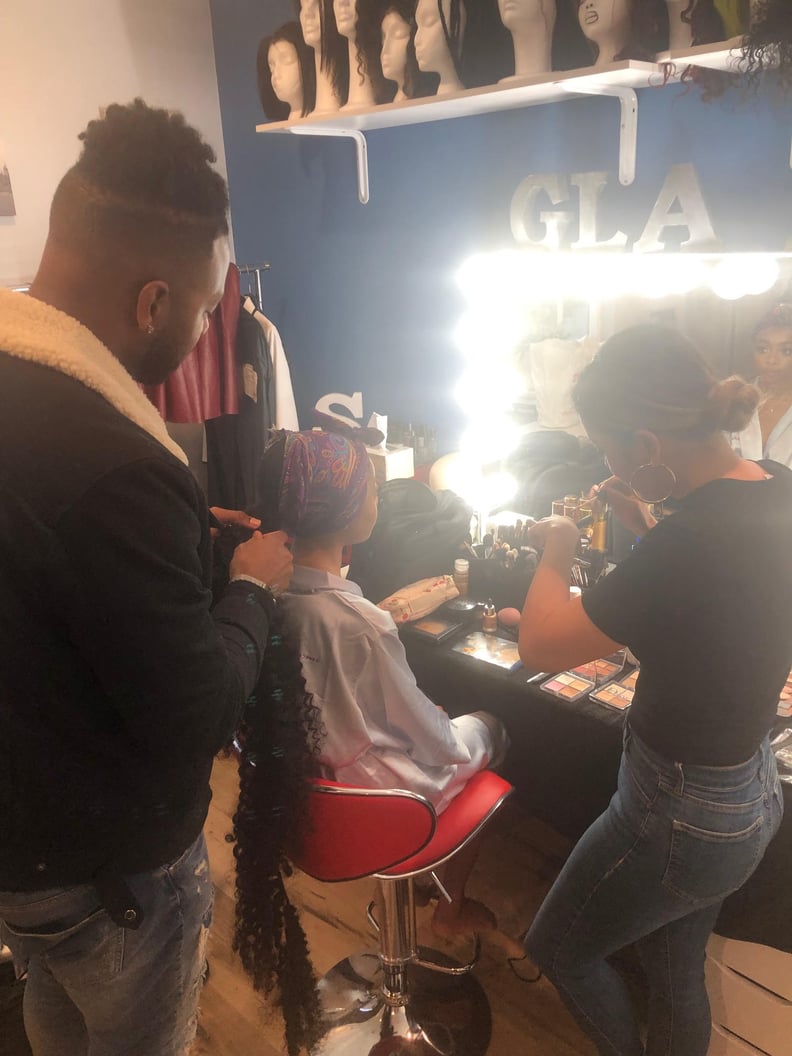 "Skai also has the best eyebrows — pretty much untouched! I just swiped on a brow gel and made hair-like strokes to fill in sparse areas," said Pae. She used DiorShow Brow Styler in Universal Brown.