Paid Content For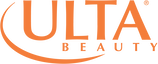 As POPSUGAR editors, we independently select and write about stuff we love and think you'll like too. If you buy a product we have recommended, we may receive affiliate commission, which in turn supports our work.
It's summer, also known as the season of no-makeup makeup. As much as we love a full face of glam, barely there makeup often takes the win during the warmer months. Between the heat and humidity, it's easy to see why tinted moisturizers, BB creams, and CC creams are often picked over traditional foundations — read: no cakey finish or clogged pores and easy application. This sheer alternative provides minimal coverage but is enough to create a natural, even skin tone and dewy glow. What else? They apply like a moisturizer, so no tools are needed to get a flawless application. Keep reading for some of the best skin tints worth giving a try.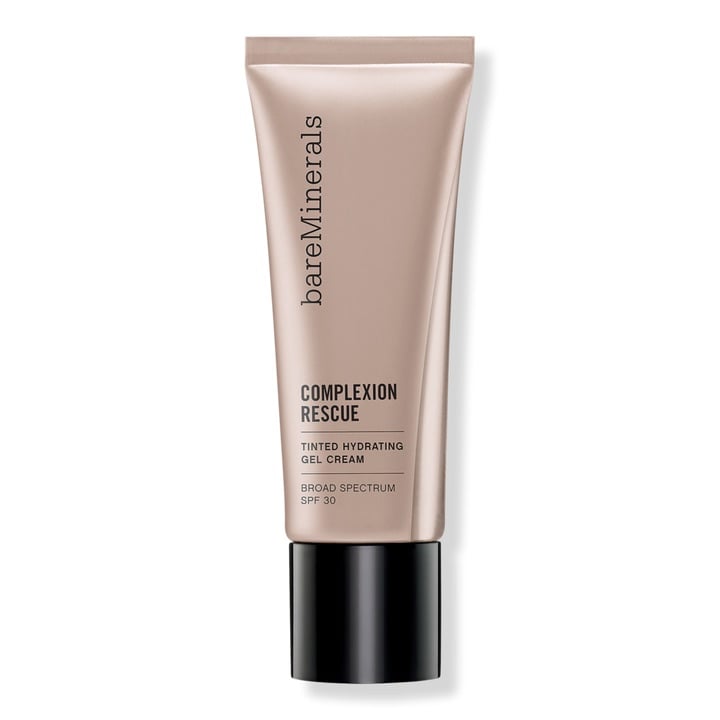 bareMinerals Complexion Rescue Tinted Hydrating Gel Cream Broad Spectrum SPF 30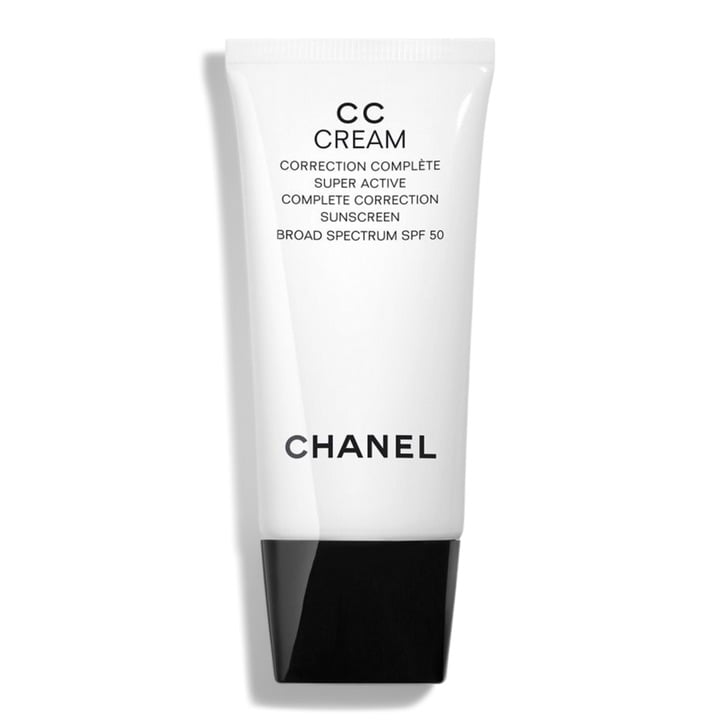 Chanel CC Cream Super Active Complete Correction Sunscreen Broad Spectrum SPF 50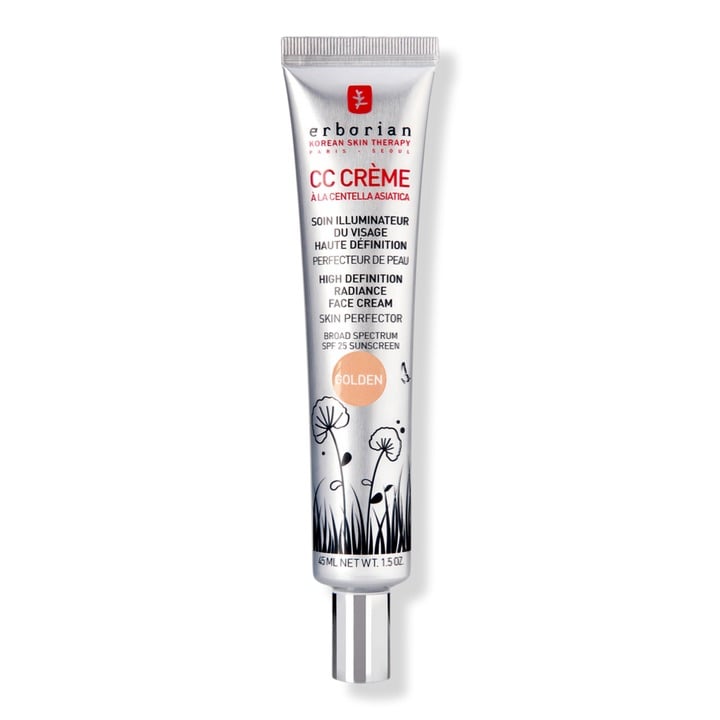 Erborian CC Crème
Skin care and tech come together with the Erborian CC Crème ($44), a cream that, at first release, is a white pigment that transforms to match your unique skin tone. It's enriched with centella asiatica, which helps hydrate the skin, while SPF 25 protects from the sun's UVA/UVB rays and, thus, potential dark spots and wrinkles.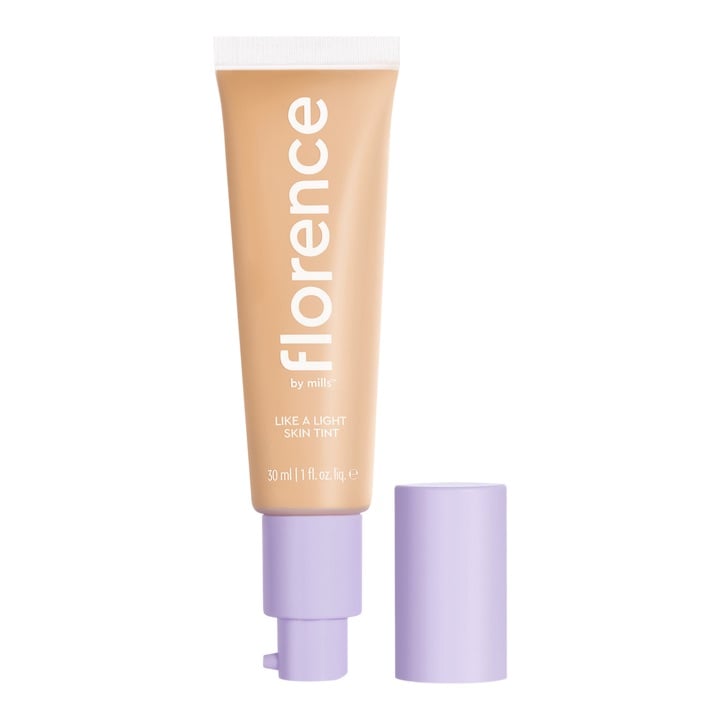 Florence by Mills Like A Light Skin Tint Vegan Foundation
What provides hydrating, brightening, and nongreasy coverage? The Florence by Mills Like A Light Skin Tint Vegan Foundation ($18). Thanks to ingredients like meadowfoam seed oil and squalane, this tinted moisturizer provides the kind of lightweight and dewy finish many are after. Your skin will be happy and bright, just like your mood after applying it.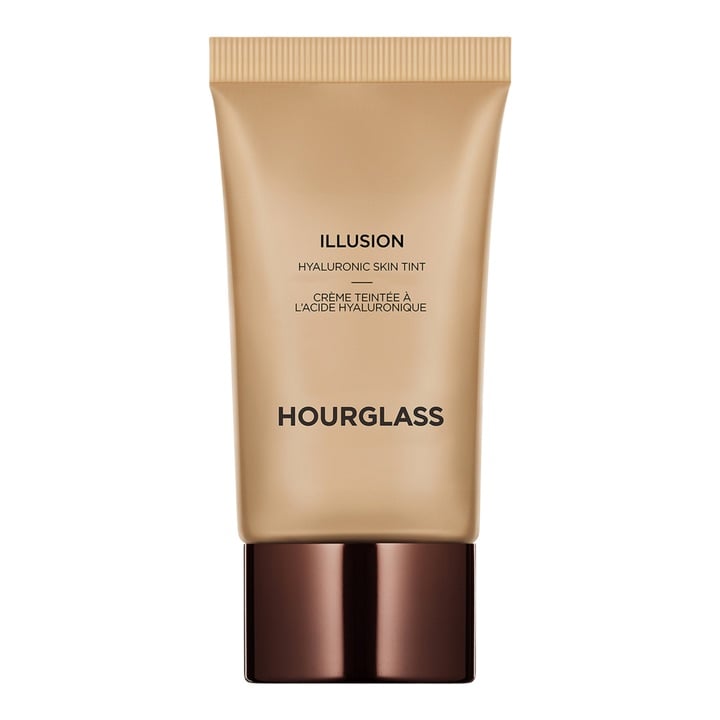 Hourglass Illusion Hyaluronic Skin Tint
Boost your skin's radiance with the Hourglass Illusion Hyaluronic Skin Tint ($56). It contains pearlescent pigments that deliver a luminous glow while evening out skin tone and boosting moisture levels. The formula is whipped, creamy, and, despite being a tint, provides medium to full coverage.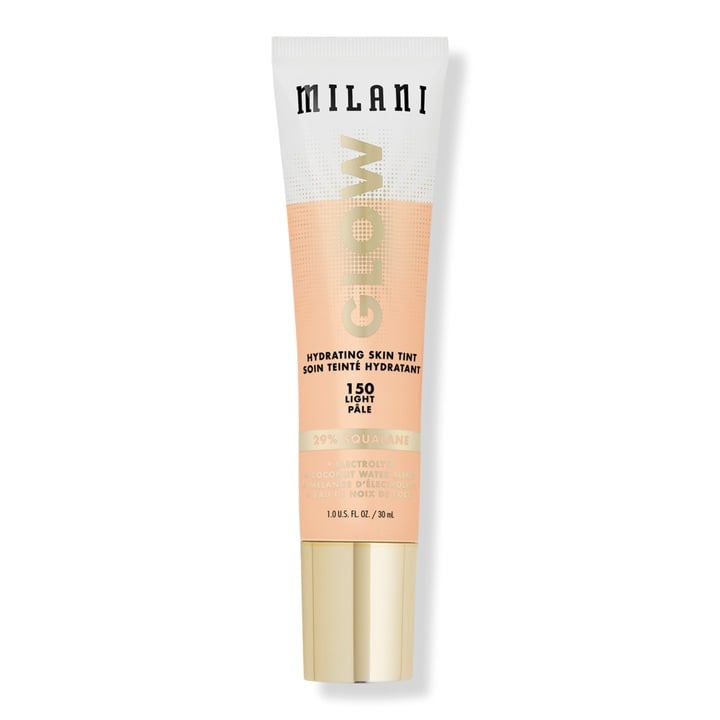 Milani Glow Hydrating Skin Tint
Get your glow on with the Milani Glow Hydrating Skin Tint ($12), a product that blends seamlessly and delivers sheer to light coverage, leaving an ultradewy finish. It's formulated with potent hydrators, such as squalane, coconut water, and a skin-quenching electrolyte, which help lock in moisture and prevent hydration loss.
Pacifica Alight Multi-Mineral BB Cream
Floral stem cells and hyaluronic acid are the key elements behind the Pacifica Alight Multi-Mineral BB Cream ($16). This weightless tint is an all-in-one product that moisturizes, primes, illuminates, and perfects the skin. It contains mineral pigments that adjust to your skin tone, which allows one shade to work for many.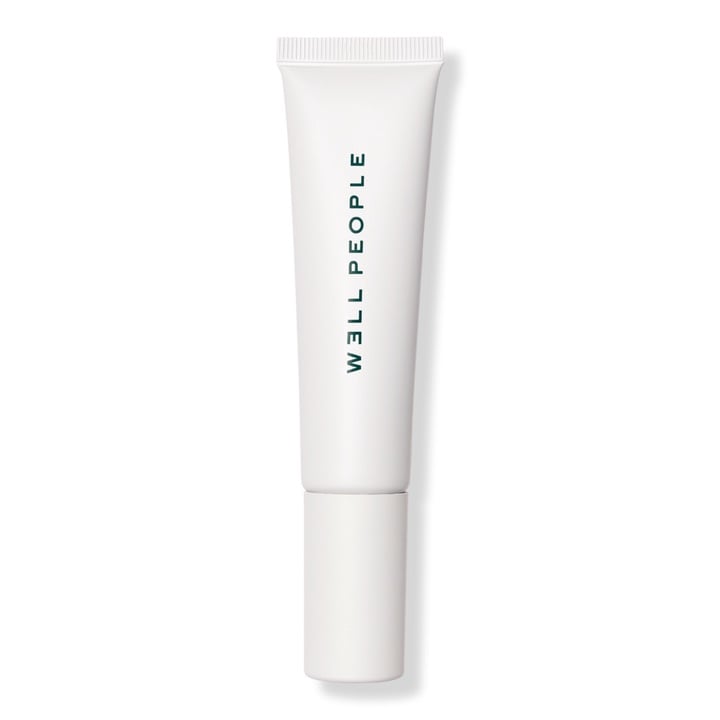 Well People Bio Tint SPF 30 Tinted Moisturizer
If you're a one-and-done kind of person, then the Well People Bio Tint SPF 30 Tinted Moisturizer ($30), which rolls makeup, skin care, and sun protection into one tube, might be for you. This formula is powered by broccoli seed oil and pumpkin seed oil, which can help brighten, smooth, and protect skin. Moreover, this tint leaves you with I-woke-up-like-this-but-better skin and no clogged pores.