I Tried Dr. Pimple Popper's New Acne Face Mask, and I Swear My Pores Look Smaller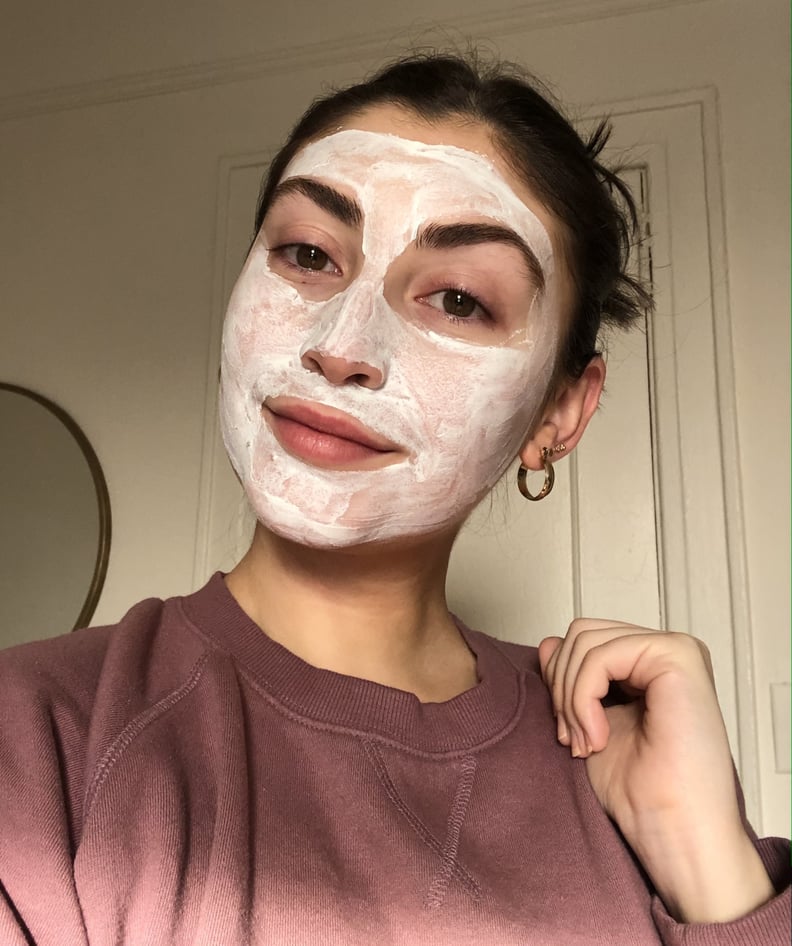 POPSUGAR Photography | Jessica Harrington
POPSUGAR Photography | Jessica Harrington
As POPSUGAR editors, we independently select and write about stuff we love and think you'll like too. If you buy a product we have recommended, we may receive affiliate commission, which in turn supports our work.
I don't think I'm alone in saying that it's felt like a tough week for the last 11 months. As a result, maskne and stress pimples have been very real. On the bright side, this year has taught me the importance of self-care and self-love, for both my body and mind. One me-time activity that I've found especially helpful in unwinding and treating breakouts at the same time is face masking. Couple that with a hot bath and a few candles, and I can practically feel my troubles melting away.
I'll admit, as much as I love using face masks, especially skin-purifying ones that help with breakouts, it can be tricky finding a formula that won't irritate or dry out my combination skin — but if anyone can do it, it's Sandra Lee, MD, aka Dr. Pimple Popper. The viral board-certified dermatologist is launching her very first face mask with her brand SLMD Skincare called Clear Out ($34), and I got to try it before it launched.
Tested and vetted by Dr. Lee herself, the face mask is formulated with three powerful acne-fight ingredients: salicylic acid, sulfur, and zinc oxide. Together, they work to gently exfoliate and control excess oil while eliminating acne-causing bacteria. Despite the no-nonsense list of ingredients in the mask, it's suitable for all skin types.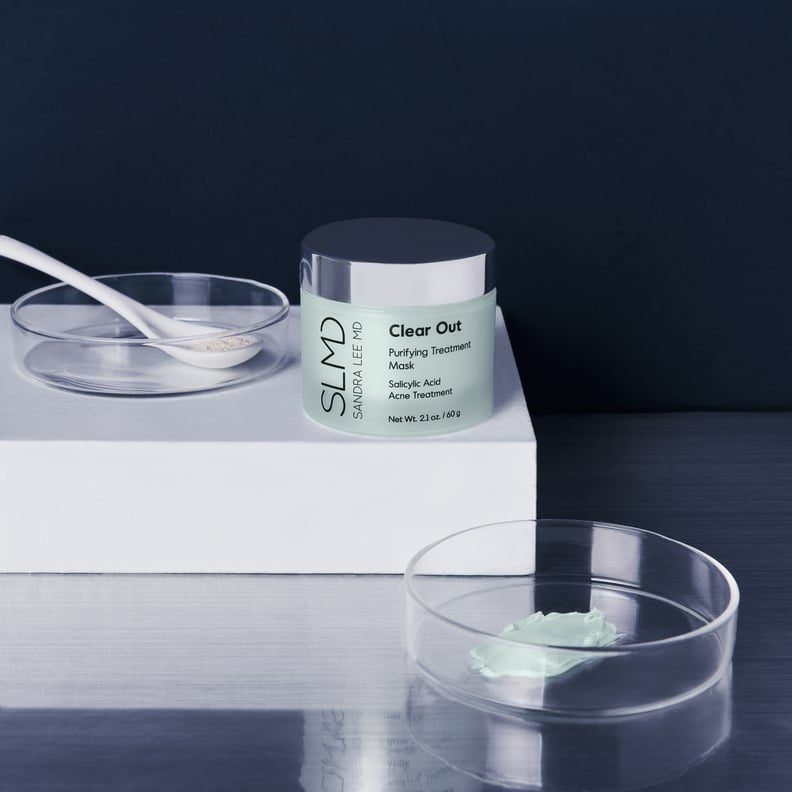 "Those struggling with acne and those just looking to clear their pores and have soft, healthy skin will enjoy this mask," Dr. Lee told POPSUGAR. "I'll usually tell myself that I'm too busy for a mask, but this one allows you to be busy and really makes you feel like you are making a difference in your skin."
SLMD Skincare Clear Out Mask ($34) has a creamy, thick consistency. You spread a thin layer onto clean skin for 15 to 20 minutes to allow it to work its magic and can immediately feel a slight tingly sensation. I was nervous that it would make my skin feel dry, as many purifying face masks do, but was pleasantly surprised that it didn't. Where some purifying or clay face masks feel like they're sucking all of the moisture out of your skin as they dry, this one didn't harden. Being a nightly retinol user, I can also attest to how gentle this product is because it didn't cause any redness or irritation in my skin.
I know that no skin-care product can banish acne in one fell swoop, but after I rinsed off the mask with warm water and a washcloth, I could immediately see a difference in my skin. It felt and looked nice and smooth, and my pores looked refined. It makes your skin feel clean but not tight.
SLMD Skincare Clear Out Mask ($34) is officially available on SLMDSkincare.com as of Feb. 24.