Solange has made her voluminous black curls her beauty signature. She has even written an iconic anthem for fellow natural girls with "Don't Touch My Hair." So when she showed up at New York Fashion Week not only with a completely new hair color but also without her usual 'fro, heads everywhere turned. Behold Solange as a platinum blonde: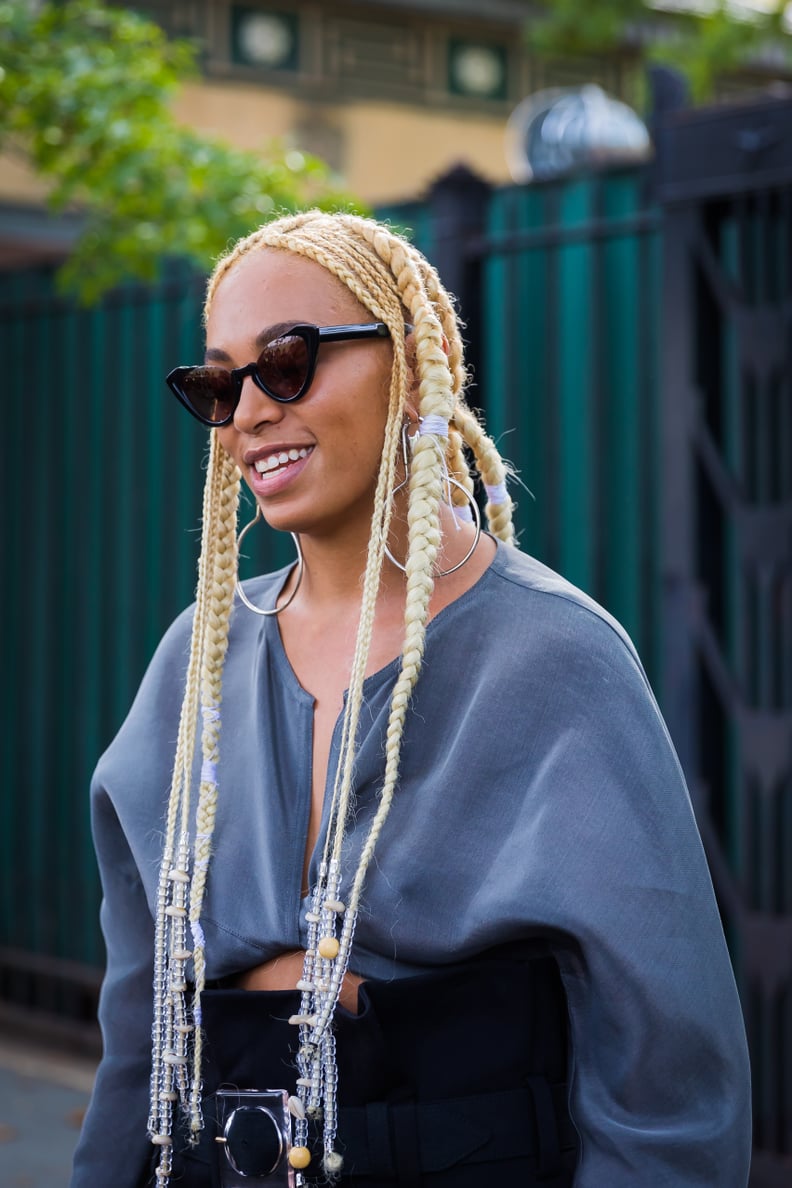 The singer debuted the new look while performing at Maryam Nassir Zadeh's Spring 2018 runway show. She wore her hair in long, waist-length braids in a variety of sizes, adorned with beads and wraps. It's the perfect look to match her always-daring personal style. We've long known Solange is a chameleon when it comes to experimenting with new beauty looks, and this dramatic change just made us even bigger fans.
Get a closer look at Solange's hair from all angles, ahead.