Storybook Cosmetics Is FINALLY Releasing Black Rose Makeup Brushes, and Oh Mylanta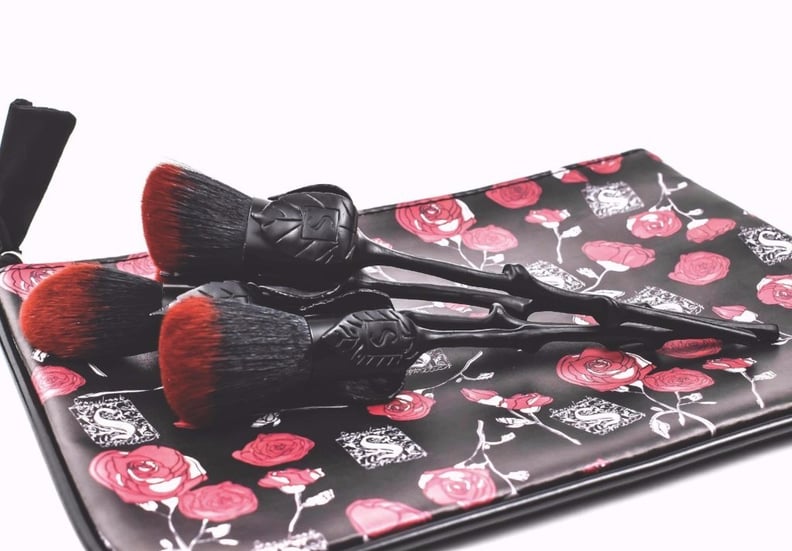 Ladies and gentlemen, the time has FINALLY come. After many (agonizing) months of teasers, Storybook Cosmetics has finally released its highly anticipated black rose makeup brushes! [Insert squeals and maybe even a few happy tears here.]
To refresh your memory, Storybook Cosmetics started selling the dreamiest makeup brushes that looked just like the enchanted rose from Beauty and the Beast right around the time of the movie's premiere earlier this year. And now that Halloween is quickly approaching, the brand decided it was the perfect time to release a darker, spookier version of the original ones (which are still available online, BTW!).
These new brushes have matte black handles and bristles with crimson-red bristle ends, making for an edgy beauty accessory that even yellow-dress-donning Belle would totally splurge on. They come in a set of four (including a tapered highlighting brush, angled contour/blush brush, flat-top powder brush, and dome-top powder brush), and the whole "bouquet" costs $55. Plus, it comes packaged in a custom black rose pouch with an Edgar Allan Poe quote on the side. How cool!
It's unclear how long these limited-edition beauties will be available for purchase, but we're predicting a quick sellout. Read on for an up-close look at these gloriously edgy makeup brushes, and be sure to snag your own set from the Storybook Cosmetics website if you so please.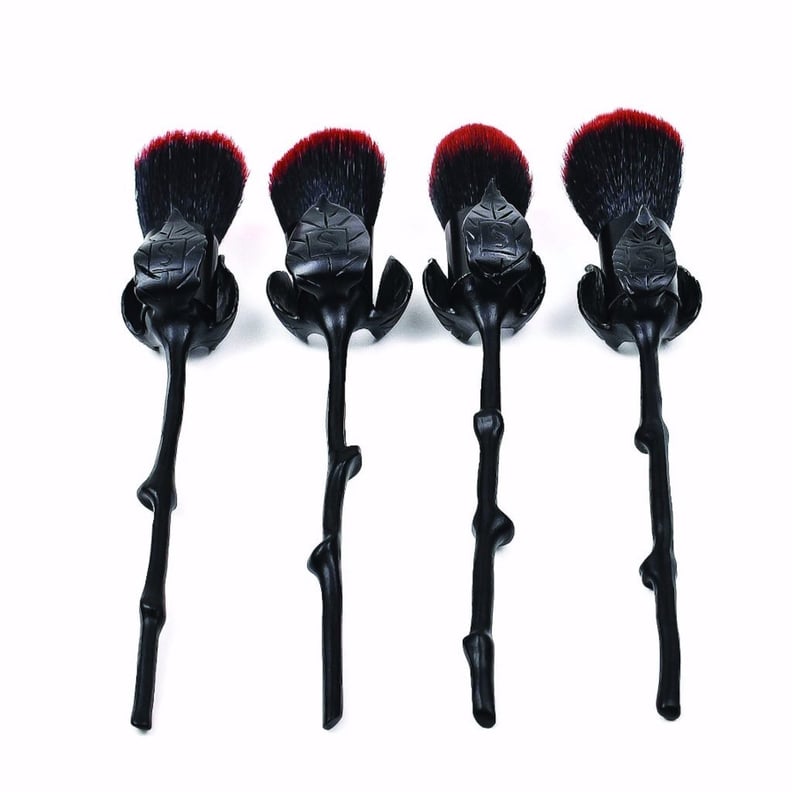 The Set Comes With 4 Different Brushes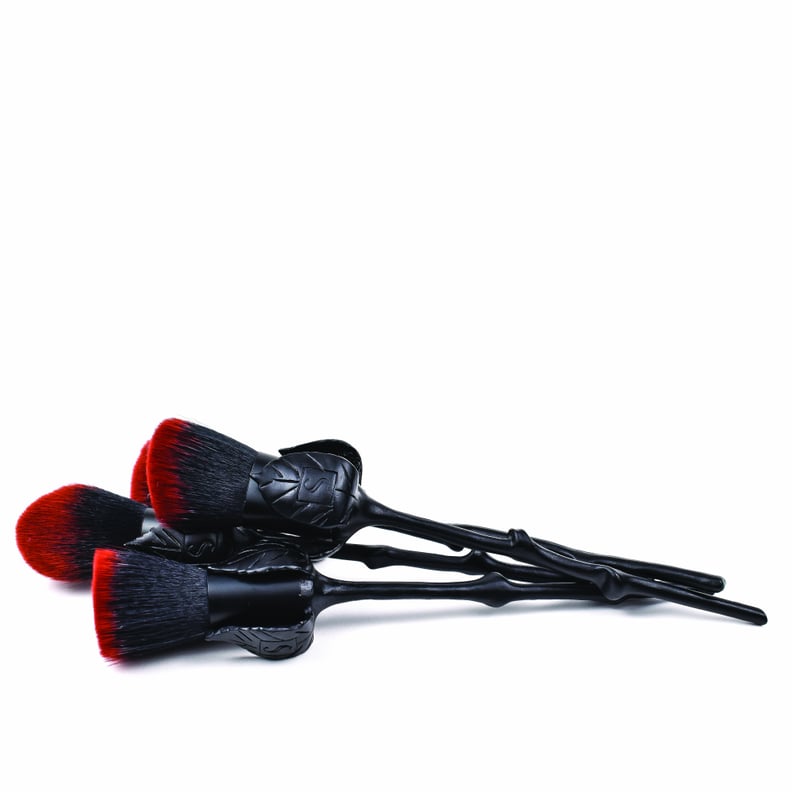 The Tips of the Bristles Are Deep Red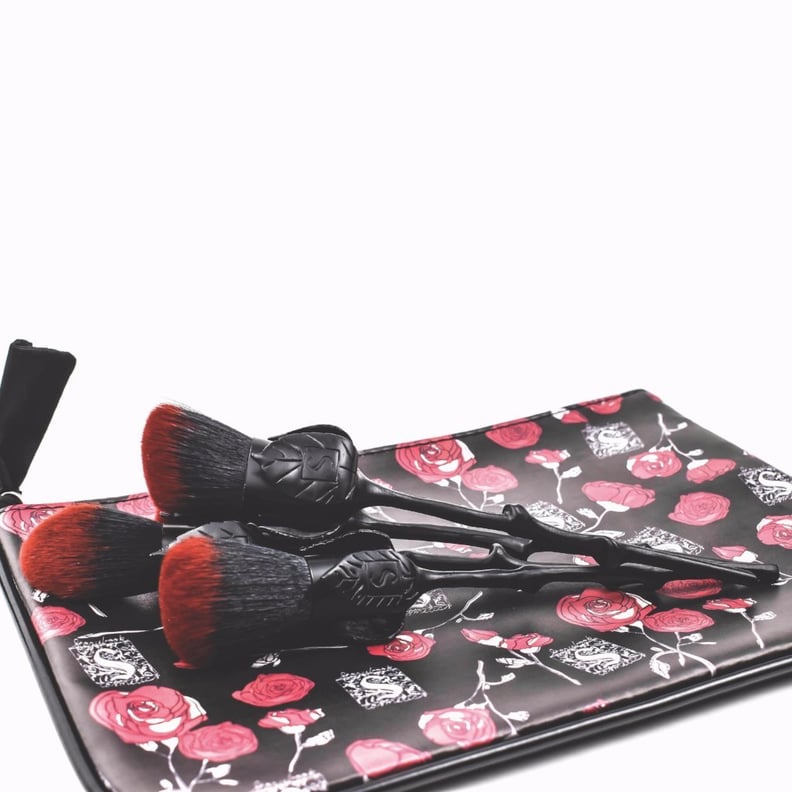 The Bouquet Comes in a Rosy Makeup Bag
And It Has This Quote on the Back!