As POPSUGAR editors, we independently select and write about stuff we love and think you'll like too. If you buy a product we have recommended, we may receive affiliate commission, which in turn supports our work.
You wouldn't have to actually sit through all two and a half hours of The Suicide Squad to understand that applying makeup to all the actors in the film is serious business — especially when it comes to creating looks for Harley Quinn, played by Margot Robbie. According to the movie's makeup department head, Heba Thorisdottir, the hair and makeup crew had two months of prep time to craft a look for each character, and the biggest challenge presented itself in Robbie's transformation.
"Just the fact that [her skin] is all white was enough of a challenge on its own," she told POPSUGAR. "Then you add all of the different elements, such as dirt, explosions, water, and rain." Thorisdottir had to work with a second makeup artist, Sabrina Wilson, every day to apply Robbie's body makeup, and even then, the duo had to be pretty strategic when figuring out how to make it last throughout major action sequences.
"It required two people to do her makeup each day for two hours on average," she said. "Makeup application was dictated by the costume of the day and other scene considerations. Her hero wardrobe was heavy leather which demanded extra upkeep. The film is nonstop action and Harley Quinn is not a princess who just sits around, so we had to strategically come up with a formula and makeup that would sustain all the vigorous action Harley finds herself in."
The new film is a soft reboot of 2016's Suicide Squad, and it follows Rick Flag, Harley Quinn, and the prisoners of Belle Reve on a mission to destroy Jotunheim, a Nazi-era prison and laboratory in South America. As far as hair and makeup are concerned, there's a lot more that went on behind the scenes of The Suicide Squad, like where the aforementioned bit about Robbie's application process came from. Read ahead for a few more on-set beauty secrets.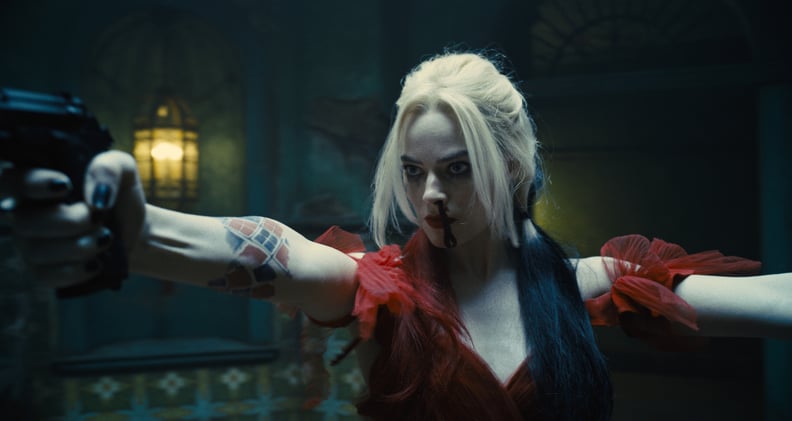 Margot Robbie's Makeup Had to Be Removed With a Hose Every Day
Speaking of Margot Robbie's body makeup, it was just as difficult to remove as it was to apply — so much so that the team ended up having to get creative when cleaning her off at the end of filming.
"While we were in Panama, we were in the middle of nowhere and [removing the makeup] got a little challenging," Thorisdottir said. "We had to get all the face and body makeup off before sending [Robbie] home, and a little washcloth was not enough for her as it was for the other actors."
Their next best idea? A hose. "We ended up setting up a pop-up tent inside an abandoned building, brought in a kiddie pool, and hosed the makeup off with Hudson sprayers," she continued. "[Robbie] is such a sport and just laughed and went along with it."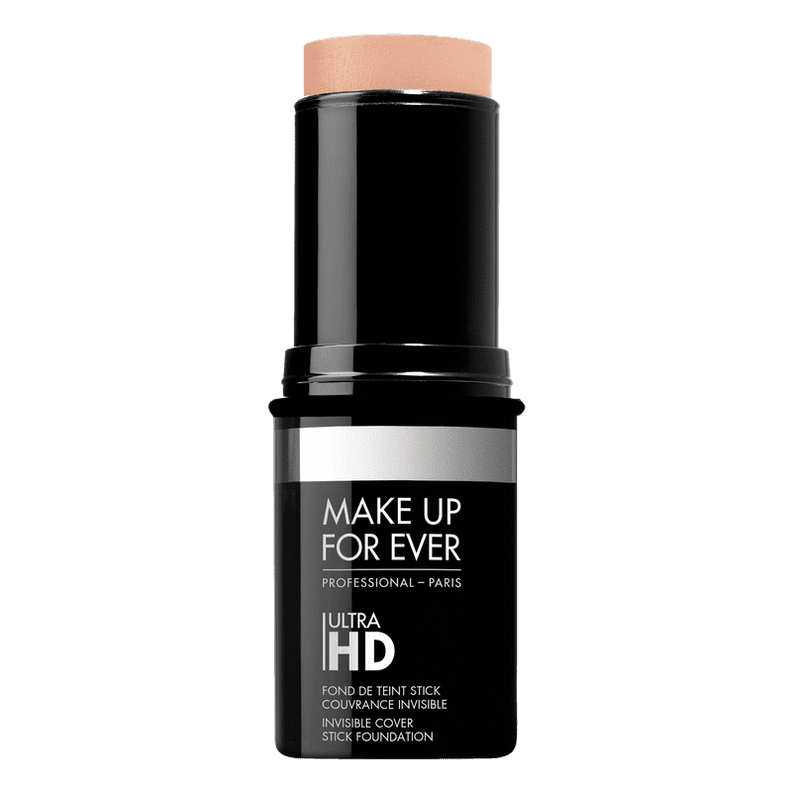 The Products That Kept Everyone's Makeup in Place During All the Action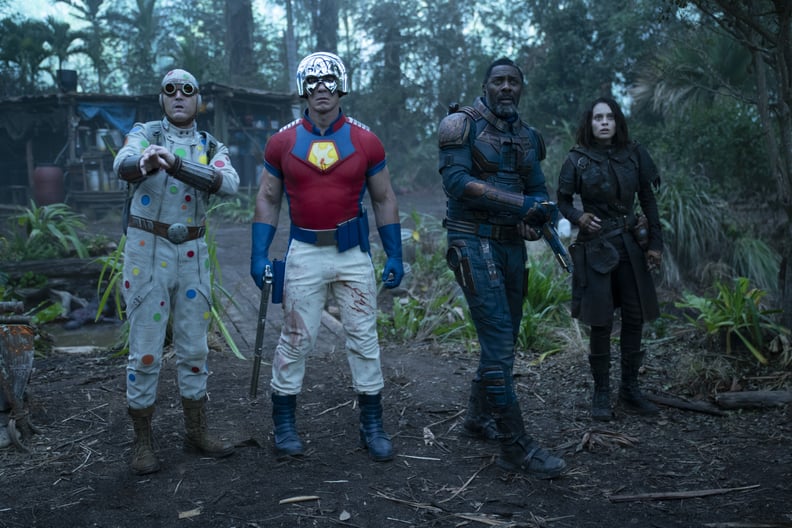 The 1 Beauty Product That Was Used the Most on Set
When it came to products used till the last drop on set, the answer is simple: "We went through lots of Smashbox Photo Finish Primer ($38), which we used on almost all the actors," Thorisdottir said.