Jennifer Aniston's Stylist on Summer Hair Hacks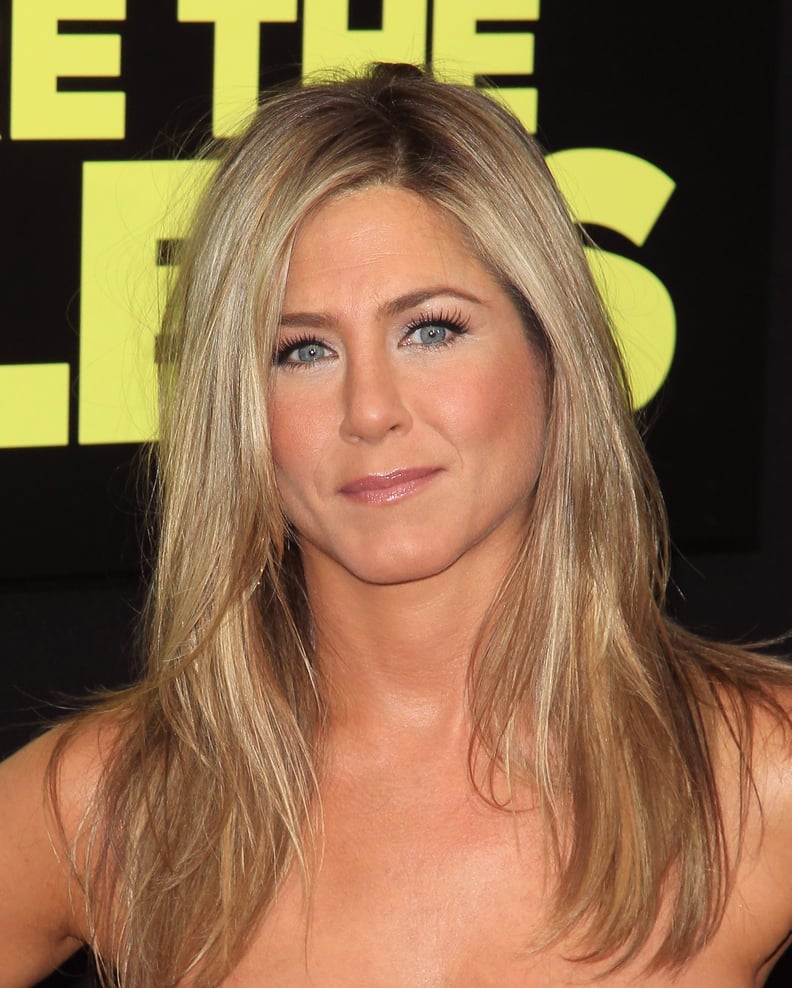 As POPSUGAR editors, we independently select and write about stuff we love and think you'll like too. If you buy a product we have recommended, we may receive affiliate commission, which in turn supports our work.
Chris McMillan is an in-demand hairstylist. So much so that Jennifer Aniston practically has him on speed-dial. Needless to say, we were pretty pumped when the Living Proof brand ambassador sat down with us while he was in New York last week to talk all things Summer hair. What we learned? Well, the '80s (and the shag!) are making a comeback. Plus, he shared a ton of easy, breezy beauty hacks to get you through Summer's hottest months without touching a blow dryer. Read on for his exclusive hair tips and tricks, and watch him in action in a never-before-seen video showcasing how to create beach waves while you sleep and the simple way to get a twisted-back, half-up 'do. Source: Getty
Watch Chris McMillan in Action!
The beauty guru explains the easiest way you can get beach waves at home. Then, keep reading for even more hair advice!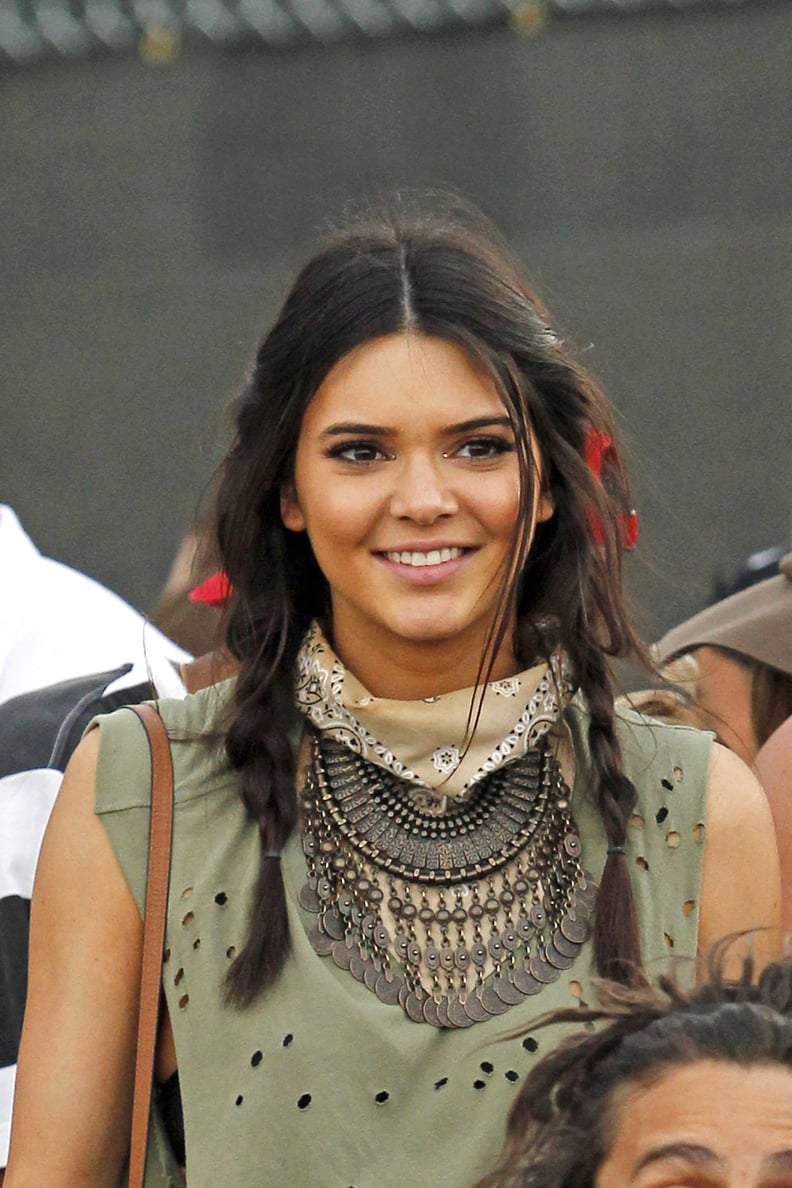 POPSUGAR: What are some beauty hair hacks for Summer?
Chris McMillan: Braid the hair and tap it with a flat iron. It gives you the wavy look. If you have thicker hair, create more braids. To get more of a curl, wrap a piece of hair around your finger, curl it up, and apply heat [clamp a flat iron over it]. Always make sure to use a heat protector like Living Proof Restore Instant Protection Spray ($26).
PS: What is one thing women forget to do during Summer? Or should stop doing?
CM: Rinse your hair before you go in the pool. Chlorine damages your hair, and the only way to get rid of damaged hair is to cut it. To prevent damaging, rinse your hair before you go in the pool, and then rinse it immediately with water after you get out. Take a garden hose to it or jump in the shower. Don't let pool water dry in your hair.
PS: Let's say you're having a perfect hair day, but then you step outside and it frizzes. What should you do?
CM: Have a ponytail holder and a couple of bobby pins in your purse. Braid it and pull into a low pony. Or braid it and twist it into a bun. Always carry ponytail holders with you. Emi-Jay ponytail holders are my favorite. You can wear them on your wrist, and they look cute.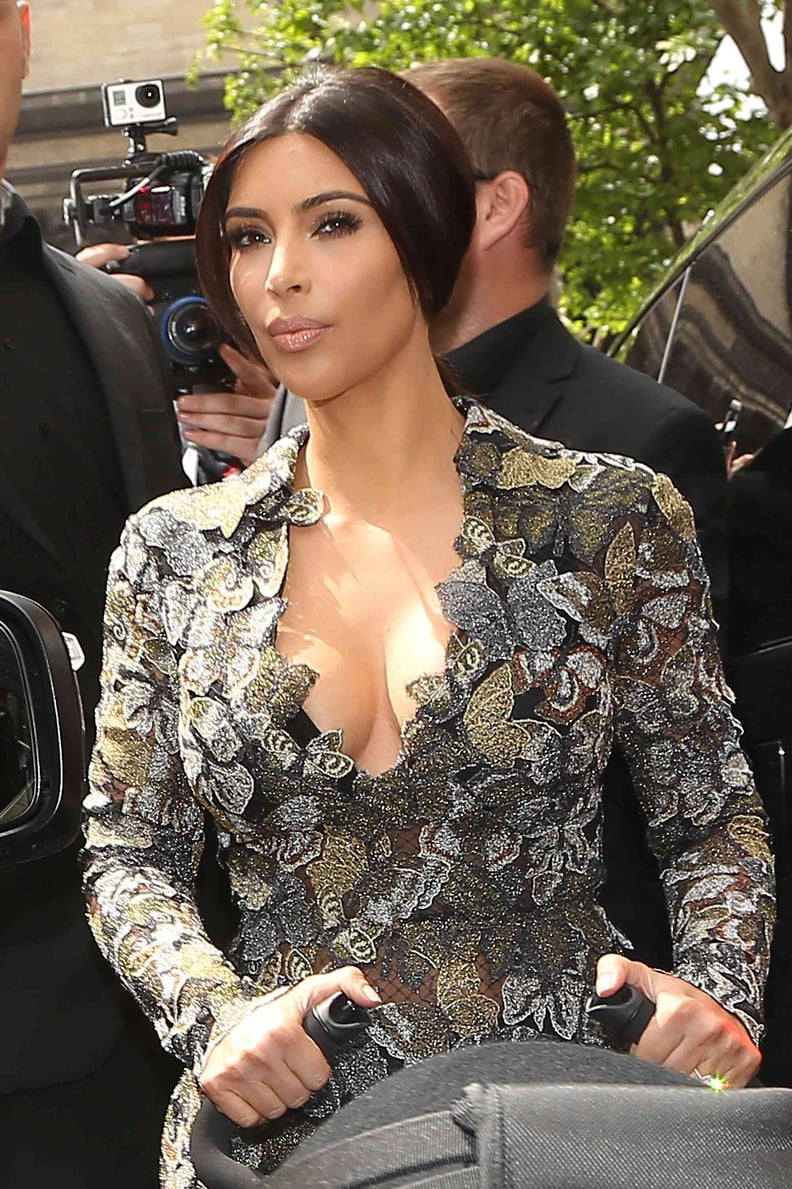 PS: Here's a new scene: You get out of the pool or the ocean and your hair is wet. And you have to go straight to happy hour after. What do you do?
CM: Towel-dry your hair really well and then add some conditioner, like Living Proof Perfect Hair Day 5-in-1 Styling Treatment ($26). Comb it through with a wide-tooth comb and scrunch it. Let it dry naturally, and it'll look great. You know how when you get a bit tan, take a shower, put lotion on, and just look beautiful? That feeling . . . that's what this is . . . but for hair.
PS: What if you have like one minute to get ready?
CM: You can also pull your hair into a low ponytail. I love that right now. Right at the nape of the neck, over the ears with a few pieces hanging out. The messier, the better. High ponytails are what everyone does. The low ponytail is better because they still show off the length of the hair. It has a '70s vibe. You can side part it or middle part it. Kind of like Kim Kardashian when she went to have lunch with Valentino. I did it with a low ponytail and a braid. Chic. Simple. Done.
PS: What are some effective UV sprays to protect your hair in the sun, whether you color your mane or not?
CM: Living Proof Restore Instant Protection Spray ($26) does just that. Personally, I like what the sun does to hair. Sometimes if you dye your hair or get highlights (besides reds), the sun takes away the shoe-polish-like quality to the hair and makes it look more natural. We were given our coloring because it looks good with our skin. Most people look best with their own natural hair color.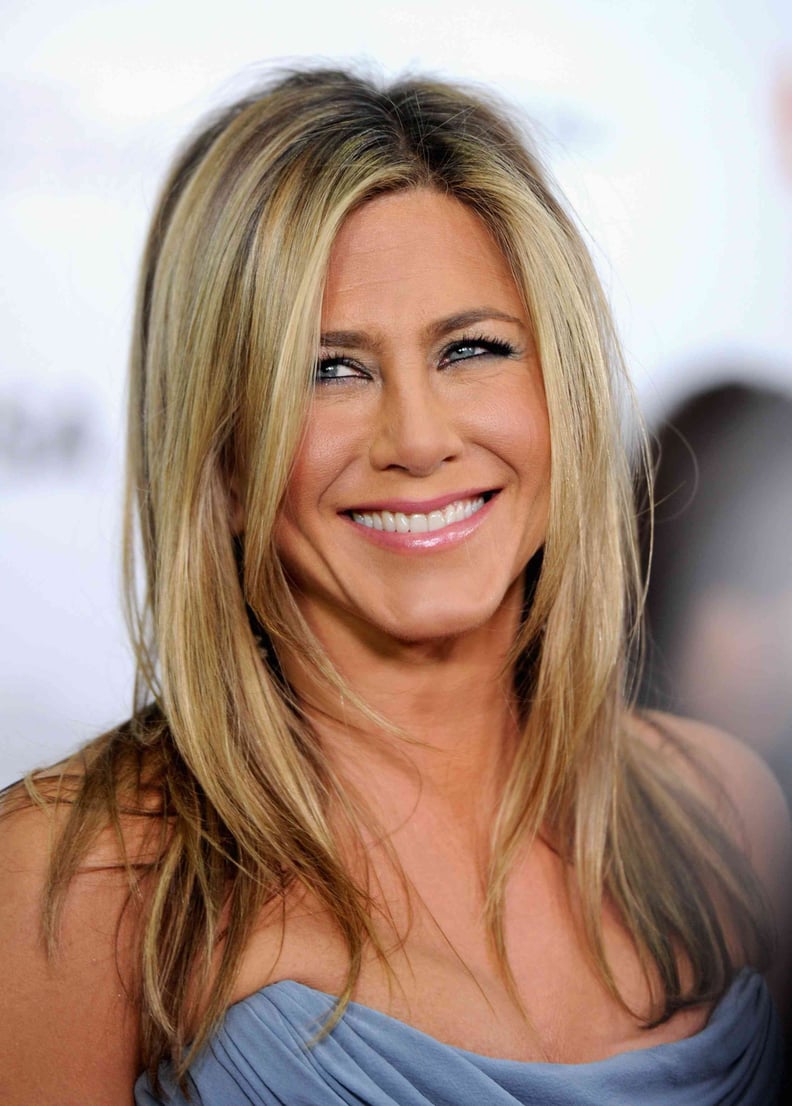 PS: I think most women look best with their natural hair texture, but many fear it.
CM: It's funny, [I was recently] talking about Olivia Newton John and Suzanne Somers, and I remember how beautiful they were. They need to stop the Brazilian straightening, which makes their hair flat and poker-straight — like Jennifer Aniston from the '90s. They should go back to the wavy, curled back, and feathered hair that looks so pretty.
PS: What's Jennifer Aniston's natural hair texture?
CM: Naturally wavy. At 40, she knows she doesn't look good with stick-straight hair. So when we blow-dry it, we make it a little feathered back with a lift. It opens up her face.
PS: The lob (long bob) is a popular haircut right now. What do you think the next big style will be?
CM: I think women are going to start layering hair around their faces. The shag is going to make a big comeback. I think the short-haired girls are going to cut bangs — like the mullet meets the shag. Look at Edie Campbell and her haircut. She's growing it out, but she's keeping bangs. And they're grasping onto the length of the back of her hair. Everyone kind of did the bob thing. I think people are going to start growing the back of their hair and keeping it shaped around their face — a little Farrah Fawcett-y, a little '70s, leaning towards the '80s. A lot of things are really leaning towards the '80s.
PS: I can't wait. I've been waiting for the '80s to come back.
CM: Look at the Saint Laurent campaign with that hair. I think that it's really fun. Once lengthy hair gets really heavy, everyone is going to want to lift it around their face. We're cutting bangs again, not straight across, but people are opening up the hair around their faces. It also lends itself to letting your hair dry naturally.