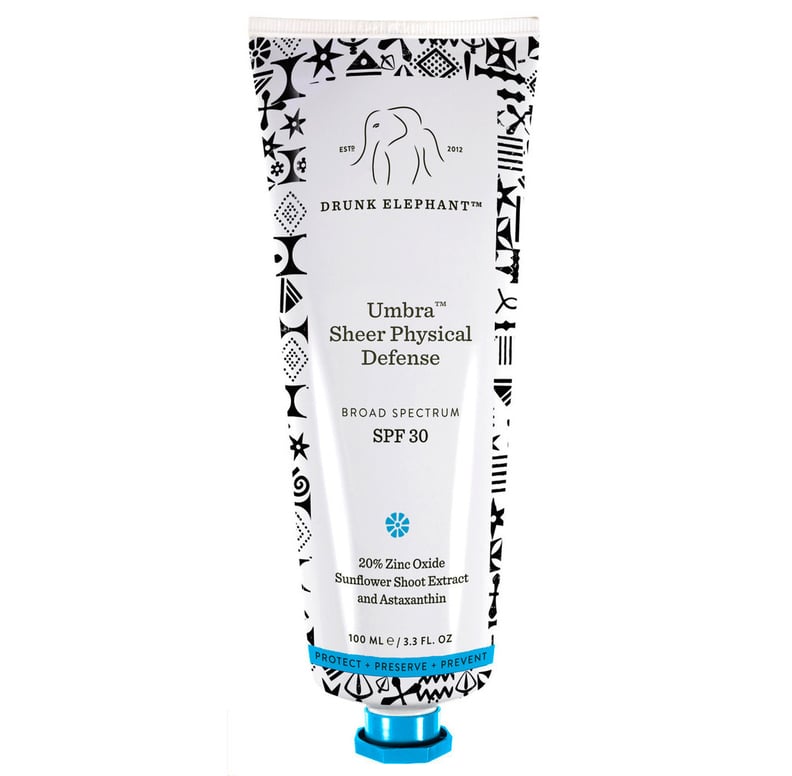 As POPSUGAR editors, we independently select and write about stuff we love and think you'll like too. If you buy a product we have recommended, we may receive affiliate commission, which in turn supports our work.
There are two primary types of sunscreen: some work by chemical protection (absorbing the sun's harmful rays) and others work by physical protection (reflecting instead of absorbing). Physical sunscreens often contain zinc oxide, which, well, physically blocks the sun's UV rays as they hit your skin.
Though zinc oxide is often more high maintenance and can leave a white and chalky residue on your skin — it's the same white compound lifeguards of the past used to sport on their noses — many people prefer the ingredient because it's often said to be safer, as your body doesn't absorb it into skin in the same way it does some chemical-based sunscreens, like oxybenzone. (Either way, the Skin Care Foundation and the American Academy of Dermatology agree that any sunscreen is better than no sunscreen.) It also tends to be better for sensitive and acne-prone skin types since it's less likely to cause irritation and breakouts. If you're in the market, check out this list of our favorite physical, zinc-based sunscreens.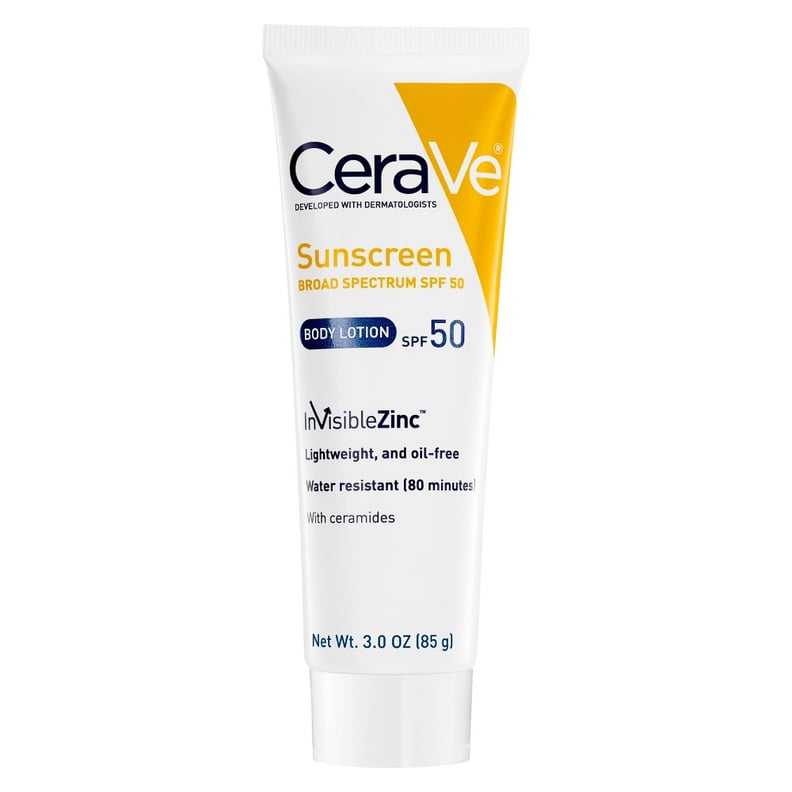 CeraVe Sunscreen Broad Spectrum Face Lotion SPF 50
CeraVe is known for its incredibly gentle formulations ideal for sensitive, reactive skin types. Its Sunscreen Broad Spectrum Face Lotion SPF 50 ($15) was developed with dermatologists and formulated to protect against the sun, restore your skin's barrier function, and improve overall texture.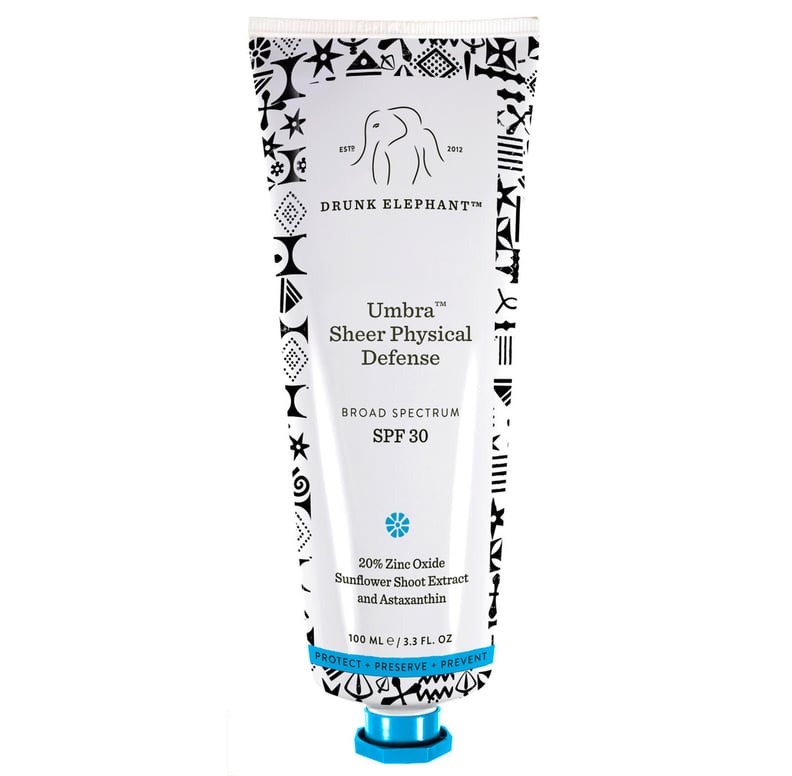 Drunk Elephant Umbra Sheer Physical Daily Defense Broad Spectrum Sunscreen SPF 30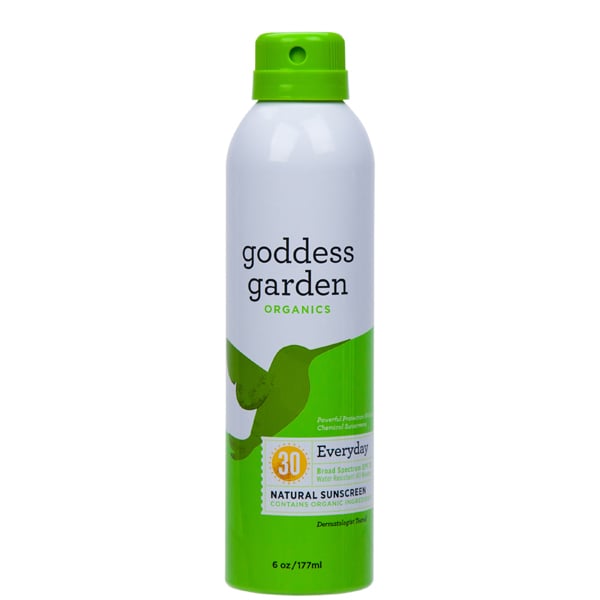 Goddess Garden Everyday Natural Sunscreen Continuous Spray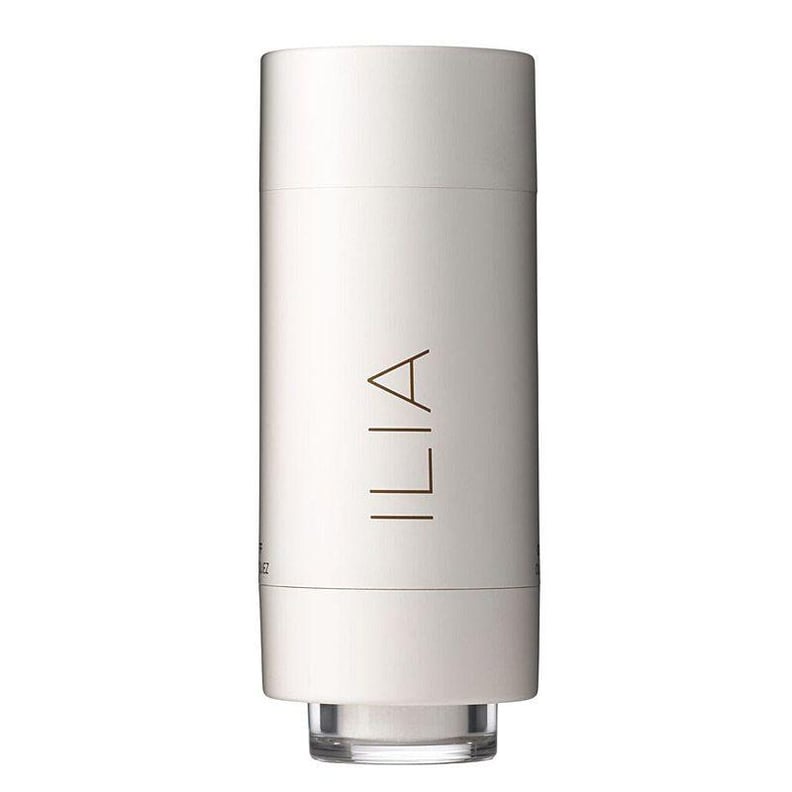 ILIA Flow-Thru Radiant Transclucent Powder SPF 20
For a powder-based zinc oxide sunscreen, try ILIA Flow-Thru Radiant Transclucent Powder SPF 20 ($34). It's ideal for hard-to-apply places, like your scalp, ears, and shoe cutouts. You can also use it on your face, as it imparts a pearly finish that gives you a nice glow.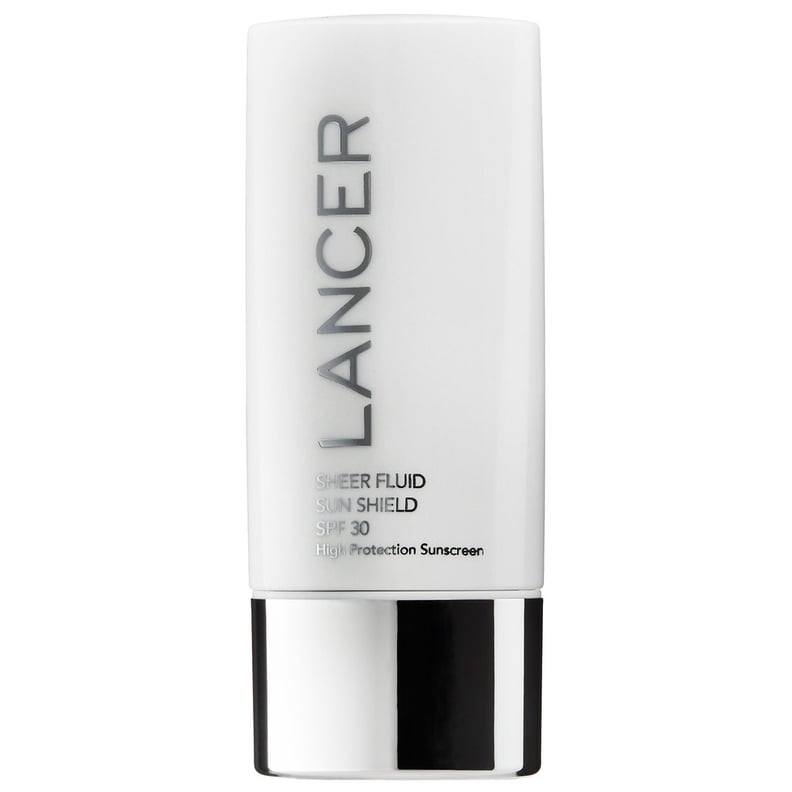 Lancer Sheer Fluid Sun Shield Broad Spectrum SPF 30 Sunscreen
The Lancer Sheer Fluid Sun Shield Broad Spectrum SPF 30 Sunscreen ($55) isn't just pretty to look at — it's super effective. It utilizes 17.1 percent zinc oxide, but also contains 7.5 percent chemical sunscreen octinoxate to protect your skin from the sun's harsh rays. Skip it if you're trying to stick only to physical sunscreens.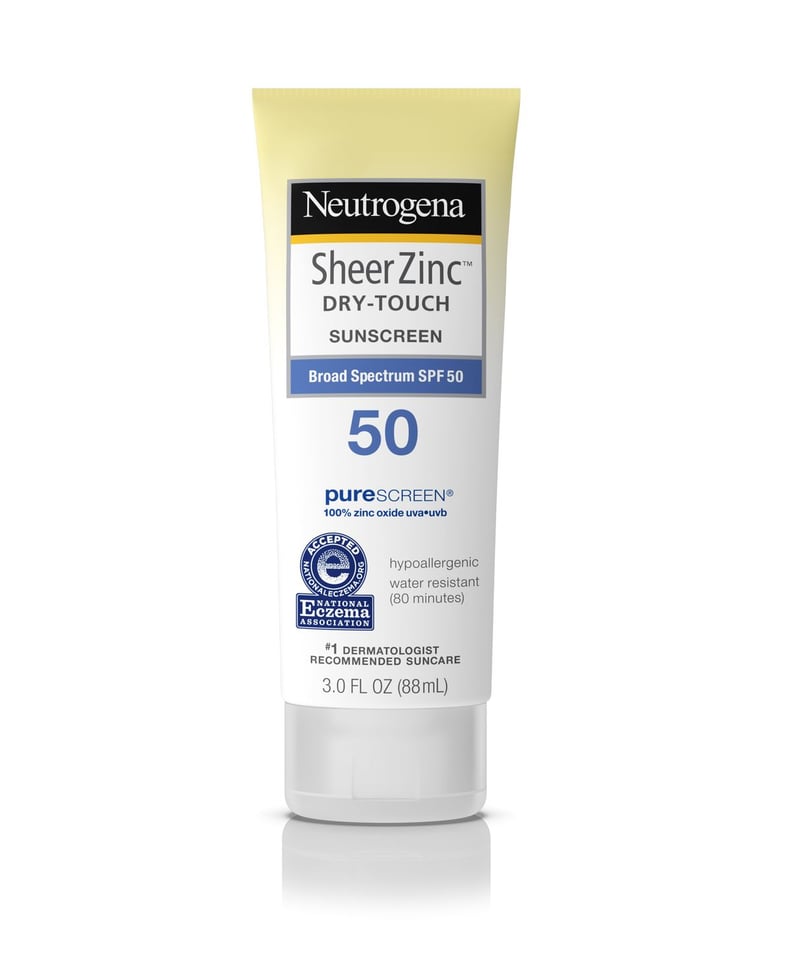 Neutrogena Sheer Zinc Sunscreen Lotion SPF 50
You may be familiar with Neutrogena's cult favorite Dry Touch sunscreen, but did you know they make a zinc oxide version, too? The Sheer Zinc Dry-Touch Sunscreen ($11) boasts a whopping SPF 50.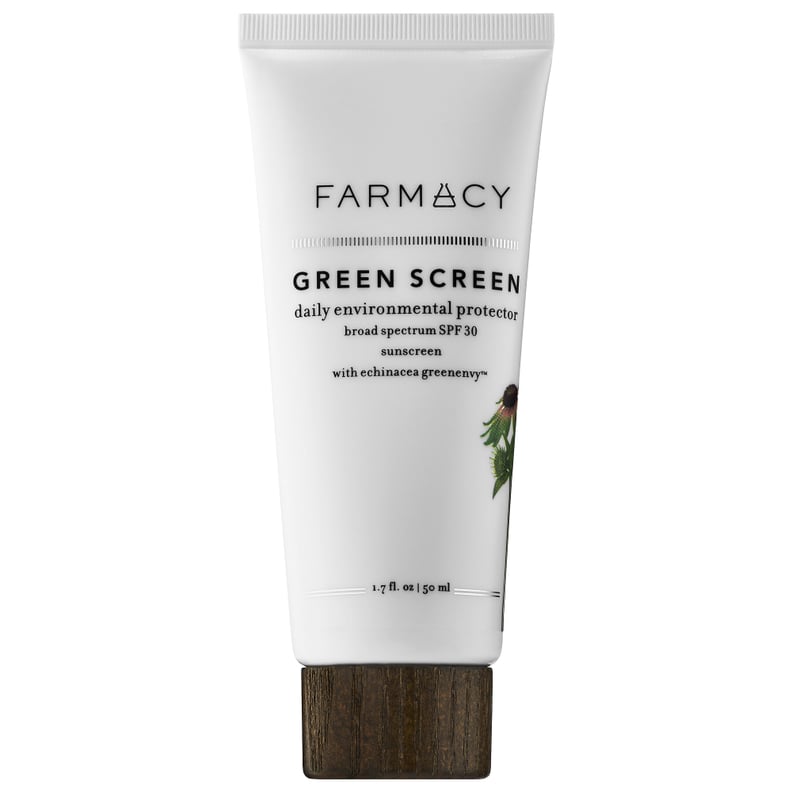 Farmacy Green Screen Daily Environmental Protector Broad Spectrum Mineral Sunscreen
Farmacy's got your back — literally — with their Green Screen Broad Spectrum Mineral Sunscreen ($36). It's made with titanium dioxide, zinc oxide, black chokeberry extract, marigold extract, and echninacea GreenEnvy to tone and protect your skin.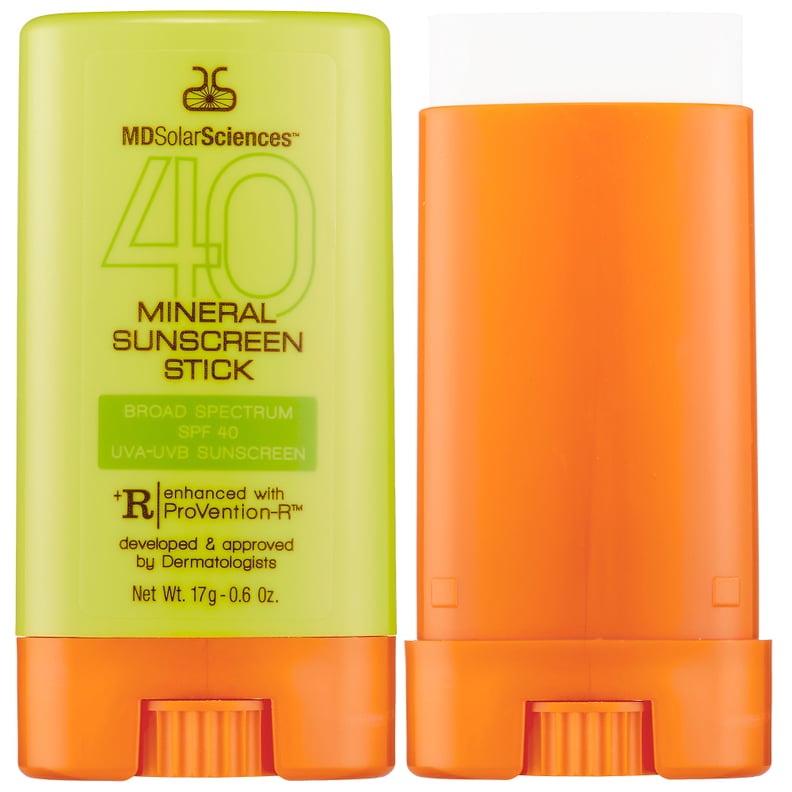 MDSolarSciences Mineral Sunscreen Stick Broad Spectrum SPF 40 UVA-UVB Sunscreen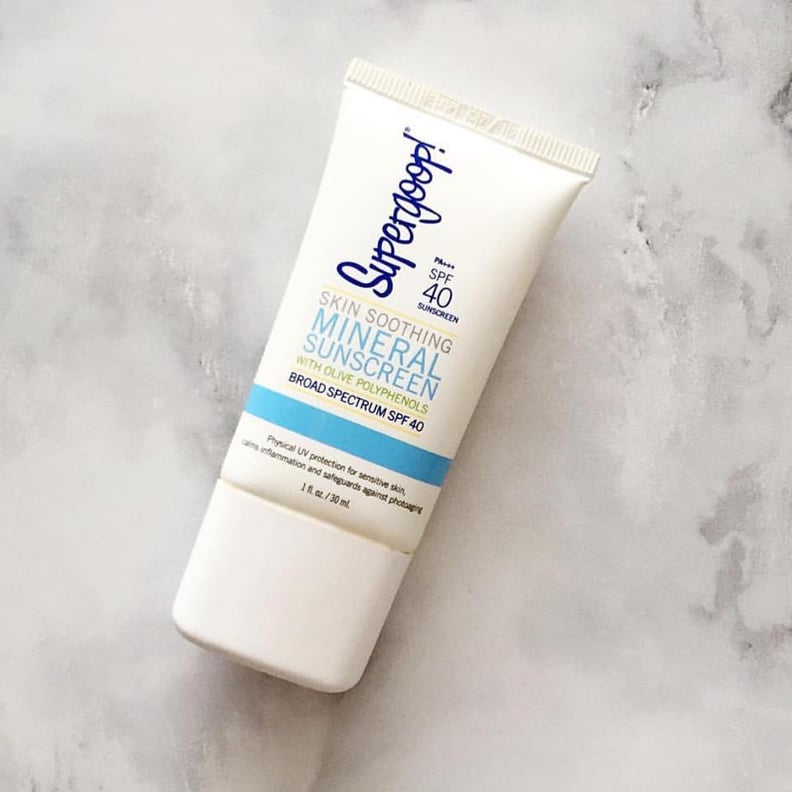 Supergoop! Skin Soothing Mineral Sunscreen Broad Spectrum SPF 40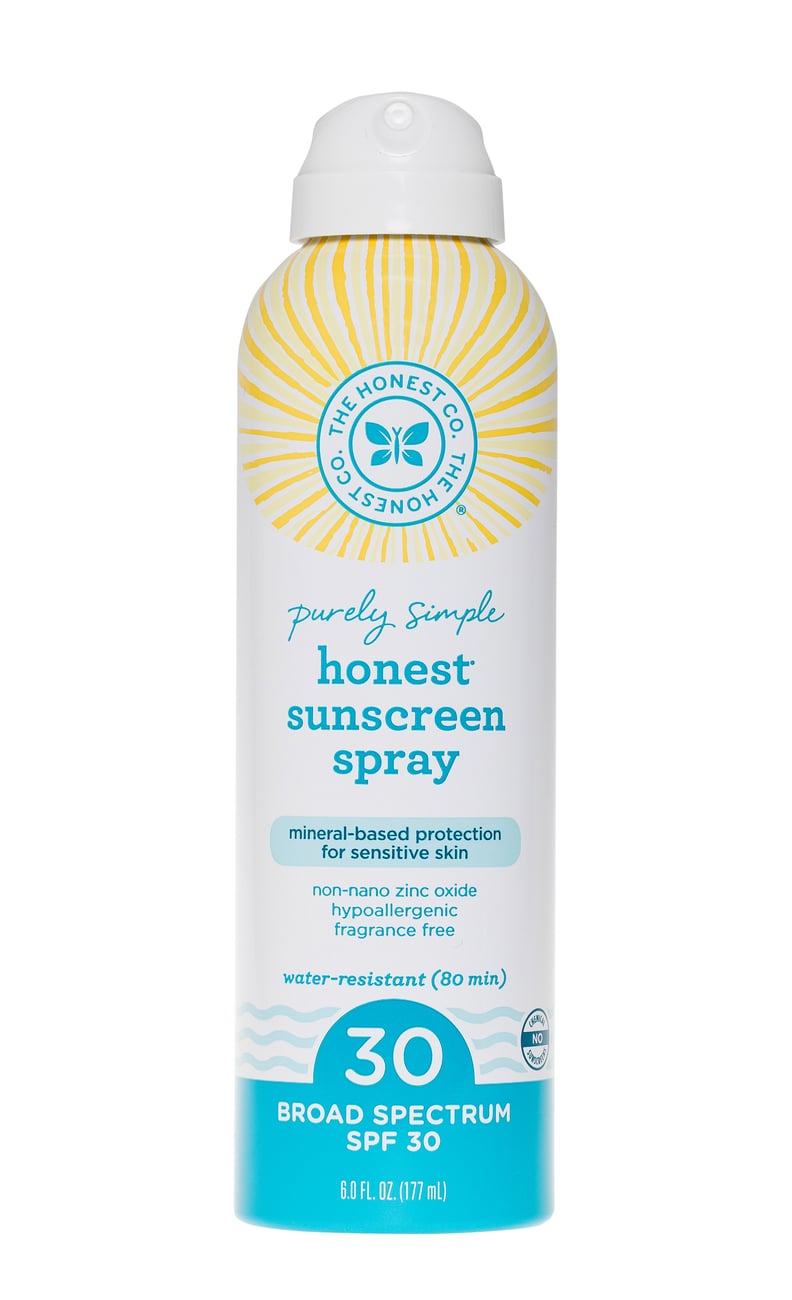 Honest Mineral Sunscreen Spray SPF 30
Get those hard-to-reach places (like your back, thighs, and all those bathing suit cutouts) with a great spray sunscreen. Honest Mineral Sunscreen Spray ($14) is a great option, and we love that it's formulated with sensitive skin types in mind.