I Tried TikTok's Contour Hack With Tape: See Photos
This Weird TikTok Hack Sculpted My Cheekbones in 30 Seconds
As POPSUGAR editors, we independently select and write about stuff we love and think you'll like too. If you buy a product we have recommended, we may receive affiliate commission, which in turn supports our work.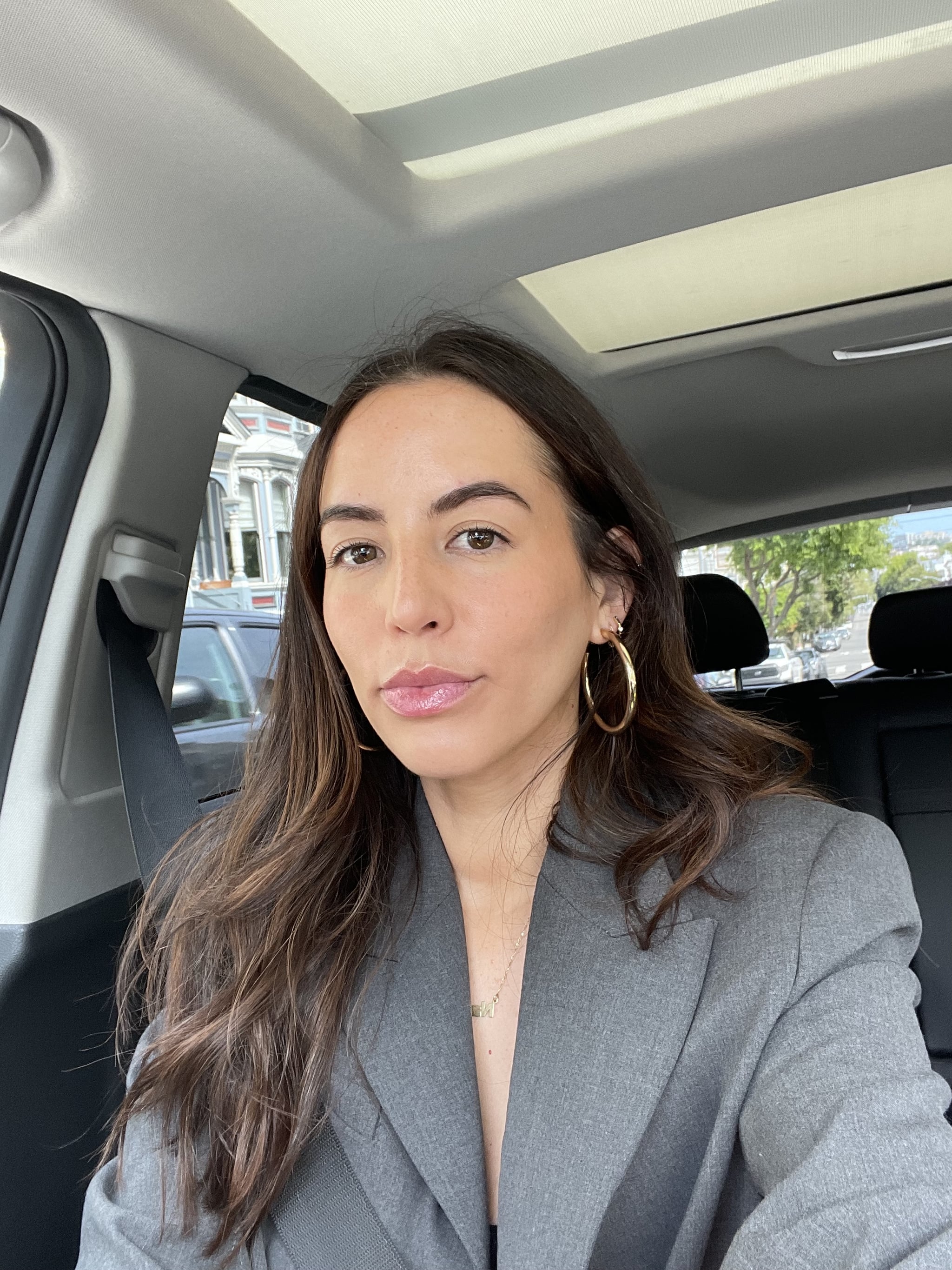 Image Source: POPSUGAR Photography / Renee Rodriguez
A new makeup hack promising sculpted cheekbones is going viral on TikTok.
All it requires is a contour product and a roll of tape.
One editor tried the tape-contouring hack and was impressed with the results.
When I first heard about contouring many years ago, I was equal parts confused and intrigued. I didn't really understand how it worked, but I was desperate to achieve the stunning looks mastered by celebrities like Kim Kardashian. I've come a long way since then and have even reached the point where I don't do my makeup without adding at least a little bit of contour. Achieving the perfect contour placement gave me trouble — until I found a hack that made it a breeze. The next trick I needed to tackle? Getting my contour lines to look sharp and dramatic.
So, when I saw a video of beauty influencer Serena Lakkiss achieving the sharpest contour line I'd ever witnessed by using a roll of tape (yes, you read that right), my interest was definitely piqued. In the video, Lakkis applies tape to her face and uses it to trace a contour line. Eager to see if it would work for me, I gathered my supplies and headed to the bathroom.
I started out by applying my primer and foundation and filling in my eyebrows. Before applying blush and contour and doing my eye makeup, I tested out the contour-tape hack. All it required was my contour product of choice — I used Rare Beauty's Warm Wishes Effortless Bronzer Stick ($23) and a roll of tape. Next, I cut off a piece of tape that I thought was around the length of one of my ears to the other. I placed it in my mouth and upward, so that a line was created from the corner of my lips to the high point on each of my ears.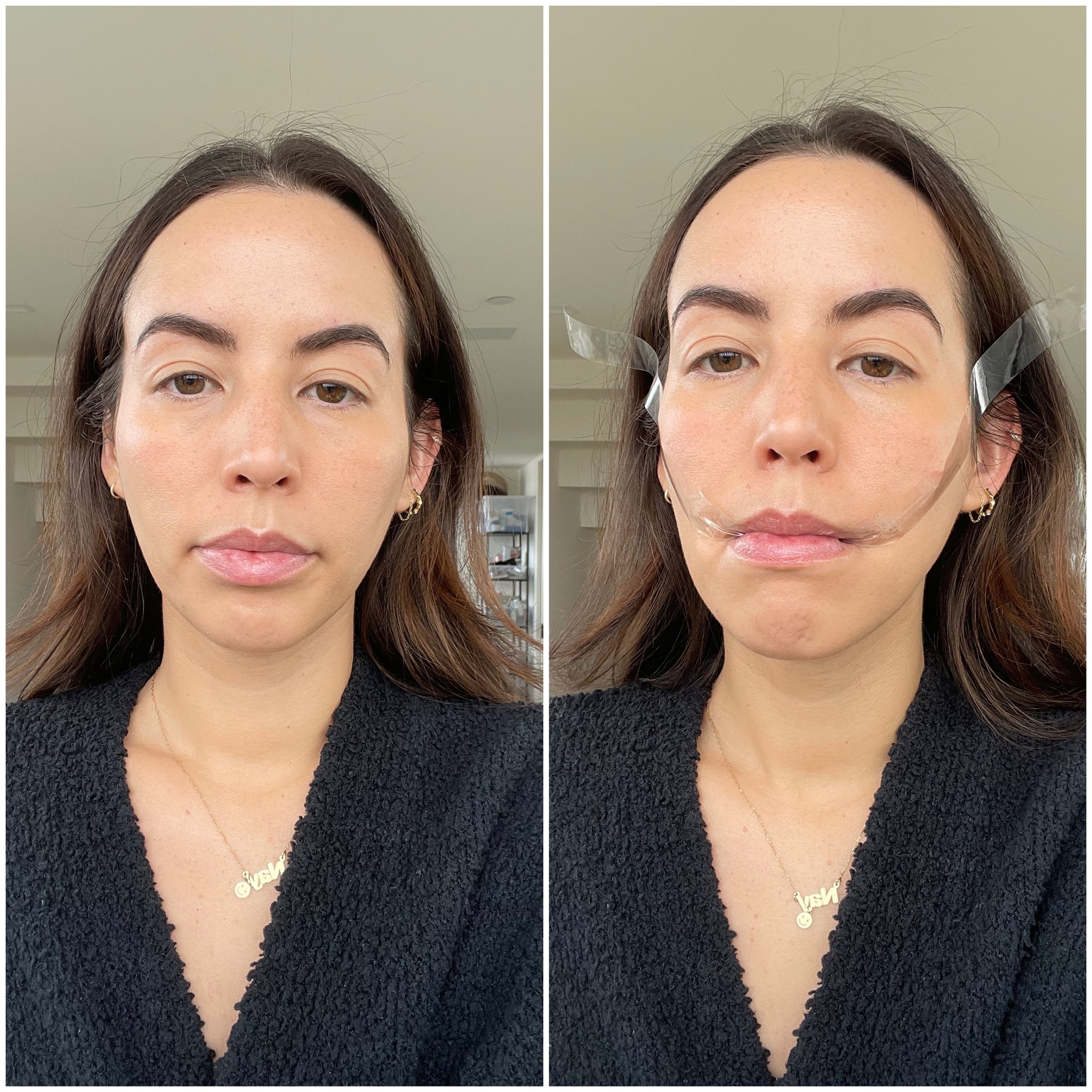 Image Source: POPSUGAR Photography / Renee Rodriguez
From there, I used my bronzer stick to trace a line from the middle of the tape all the way to my hairline. I used a beauty sponge to blend everything out, and once I'd blended out both sides, I removed the tape to survey the results.
The hack left my contour in an impossibly straight line that I've never been able to achieve on my own. However, the stickiness of the tape did remove some of the base makeup I had on my face under the contour line, which meant that I needed to reapply underneath the line and, consequently, render the line a little less sharp. Even after I reapplied some of my base makeup, however, I could still make out the line placement — and it looked great.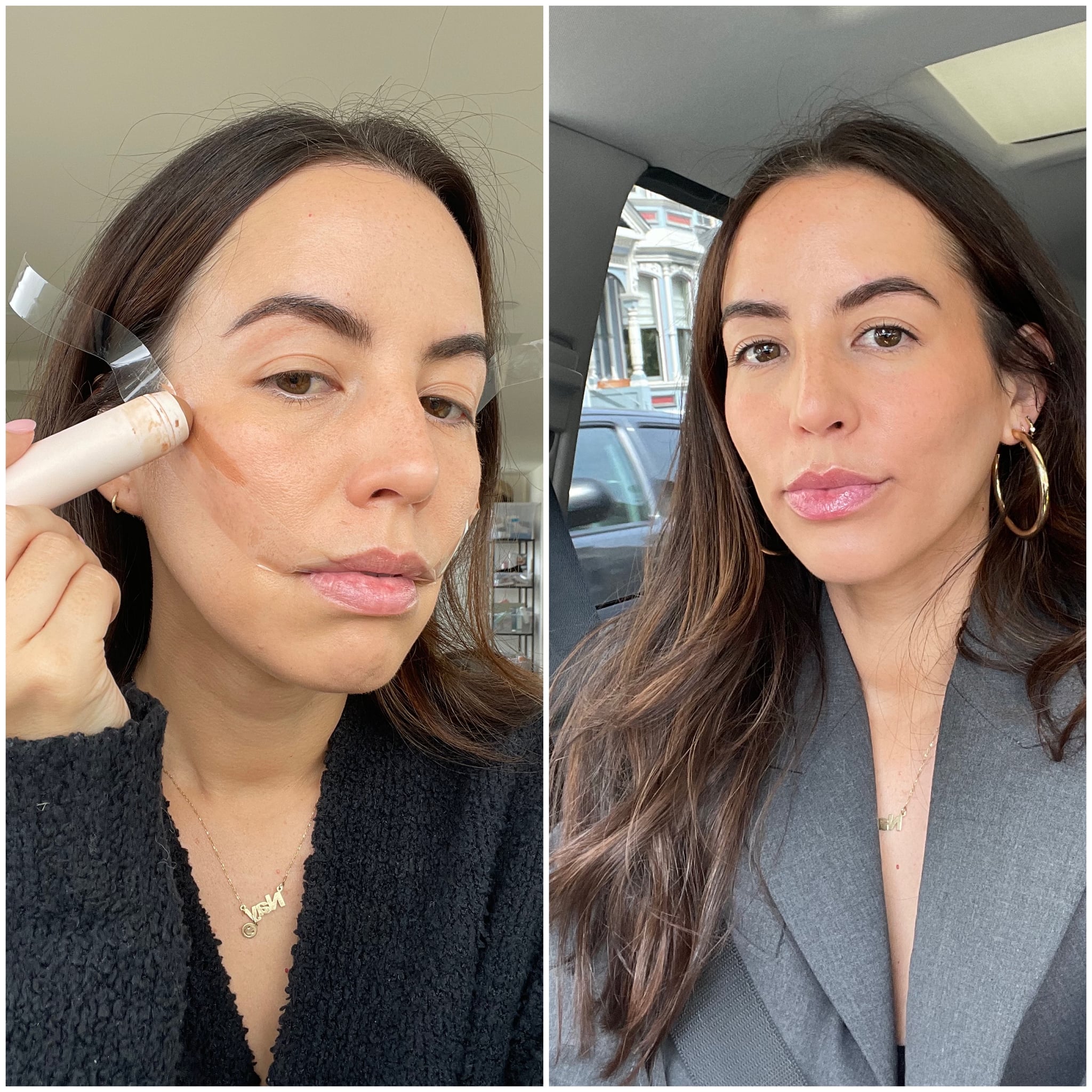 Image Source: POPSUGAR Photography / Renee Rodriguez
All I had to do was curl my eyelashes and put on mascara, and I was ready to head out the door. I stole glances at myself throughout the day in basically any reflective surface, and the contour kept its sharp line way past 5 pm.
I will definitely make use of this hack whenever I'm going for an intense makeup look, but I probably won't use it if I'm wearing casual makeup. I like a sharp contour just as much as the next person, but this is definitely a makeup trick for when I want to stand out. I'll also probably purchase a roll of tape that's a little less sticky, since the one I used had almost too much strength.
Either way, this is definitely a TikTok hack that I'll be keeping in my back pocket for whenever the time is right.