Tatcha Silk Sunscreen Review With Photos
This Mineral Sunscreen Leaves Zero White Cast on My Dark Skin
As POPSUGAR editors, we independently select and write about stuff we love and think you'll like too. If you buy a product we have recommended, we may receive affiliate commission, which in turn supports our work.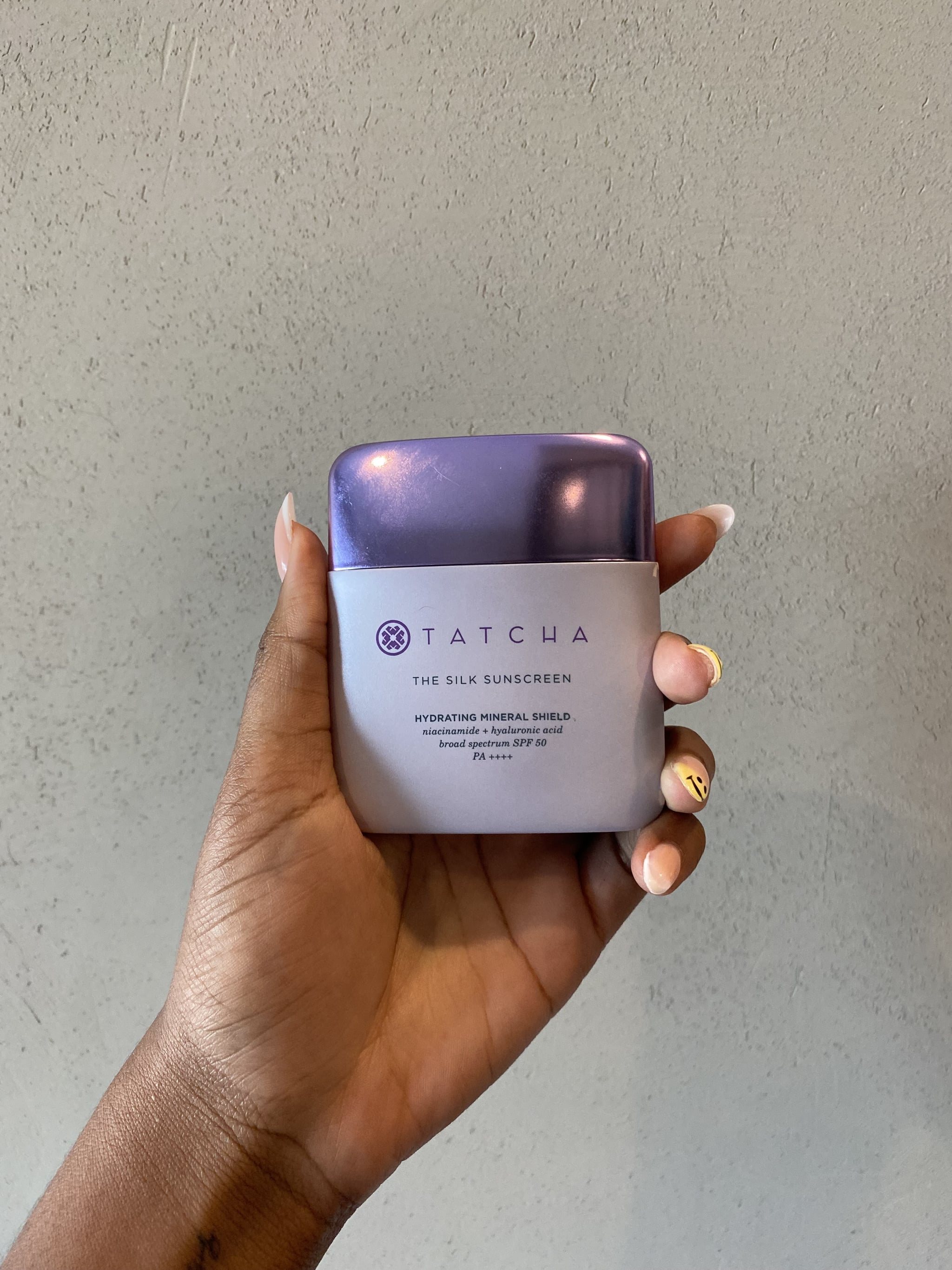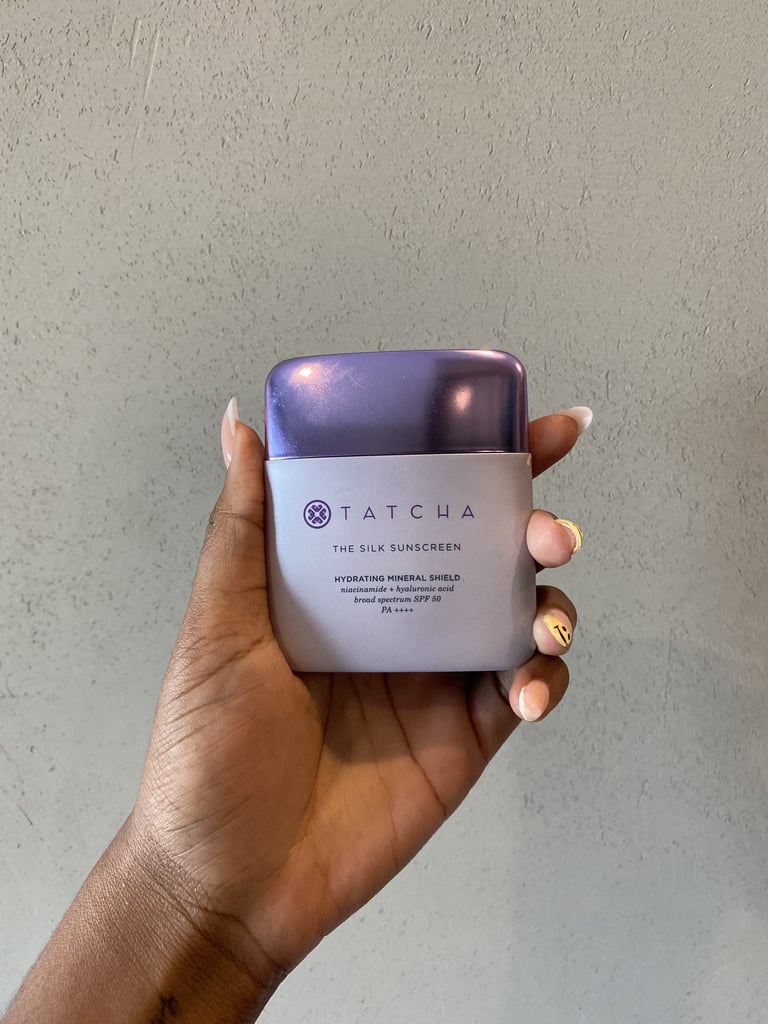 Sunscreen is nonnegotiable year-round but especially in the summer.
While sunscreens have evolved over the years, most mineral sunscreens still leave a white cast on deep skin tones.
One editor tested Tatcha's mineral Silk Sunscreen and was impressed with the results.
I'm a pretty big fan of sunscreen, but at times, it felt like sunscreen was not a big fan of mine. Growing up in the Caribbean, sunscreen was a part of my daily life given our much closer location to the equator. The only drawback: I had to live with the perpetual "white cast" that the product gave as I could literally never find one that blended into my skin tone flawlessly.
Thankfully, times have definitely changed, and now, more than ever, there are numerous chemical sunscreen options that don't leave a white cast. When I started learning more about physical (or mineral) sunscreens, I found that the problem still persisted. "Physical sunscreens contain mineral ingredients such as titanium dioxide or zinc oxide (two ingredients generally found to be safe and effective) that rest on top of the skin and deflect the sun's harmful photons of ultraviolet rays away from your skin," Orit Markowitz, MD, board-certified dermatologist and director of Pigmented Lesions and Skin Cancer at Mount Sinai, previously told POPSUGAR.
As I explored the category, regardless of what mineral sunscreen I encountered, I always came across the inevitable white cast, so eventually I just gave up on my search — that is, until cosmetics line Tatcha recently came out with a mineral sunscreen, the Silk Sunscreen ($60). The brand claims that this product "visibly evens skin tone and goes on sheer." Tatcha is a brand that has consistently created products that I love, so though I was still apprehensive, I decided to give this sunscreen a try.
The product packaging immediately intrigued me as it was a slim plastic bottle in the brand's signature lavender color. I was delighted that the packaging was perfect for upcoming summer travels, but I was more intrigued by what was inside the bottle. Giving it a few shakes, I squeezed two fingers' length of the product onto my hand.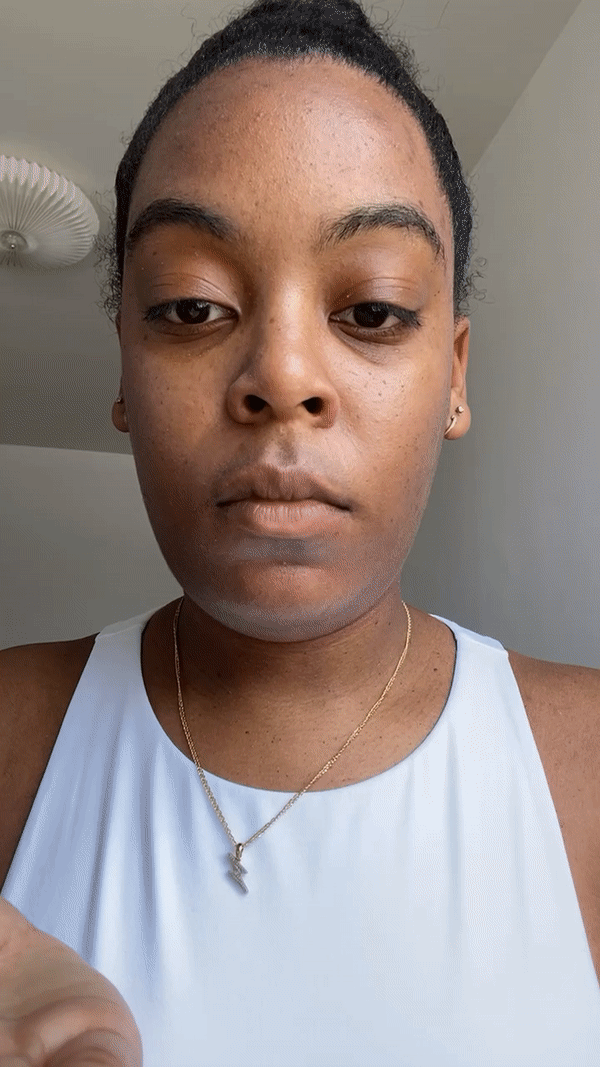 The sunscreen is an extremely runny consistency, and the product itself has a peachy tint to it. I applied it to my face and noticed that there was no gritty consistency, which some mineral sunscreens can have due to the titanium dioxide mentioned earlier. Rubbing it into my skin, I noticed that it was, in fact, disappearing and leaving behind no white cast, and I also wasn't rubbing it in for any longer than I would a chemical sunscreen.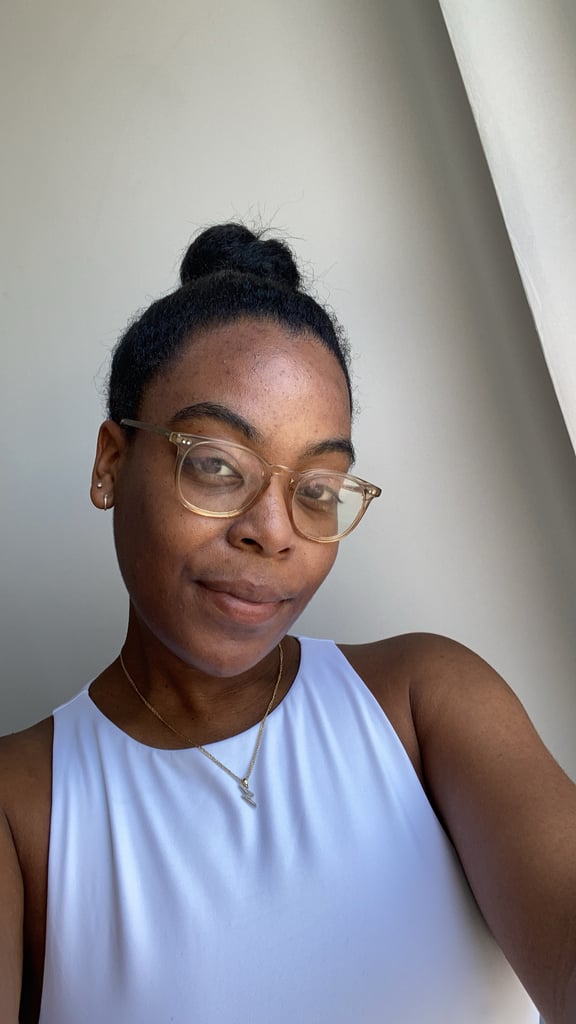 Once I was finished applying the sunscreen, my skin looked dewy and radiant but not oily, which I appreciated. This has immediately gone into my skin-care cabinet and is now one of my daily sunscreens; plus, I have another for when I travel. I can't recommend this sunscreen enough if you're looking for a mineral option.
Image Source: POPSUGAR Photography / Ariel Baker