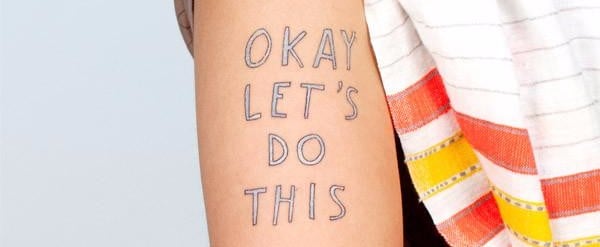 If you love the look of ink but fear commitment and needles, chances are you've heard of Tattly, a brand that provides us with gorgeous, scented temporary tattoos. These aren't your older cousin's kitschy scratch-and-sniff temps, mind you. They're works of art that are created by innovative illustrators. Perhaps best of all is that the Brooklyn-based brand's core mission includes giving these artists a "generous cut of every single sale." If this sounds rad as hell to you, you're in luck, because most of Tattly's tattoos will be 50 percent off from July 20 to 24.
Of course, ink is a super personal preference, so Tattly offers an seemingly endless variety of styles to choose from. There's even a kids' line, so if you're not a regular mom, but a cool mom, you have to hook your child up. There's a metallic line, so your holographic makeup obsession doesn't have to stop with your face. Other collections include vintage, pride, wedding, and empowerment themes.
Read on to see some standouts from the yearly sale, and be sure to pick up your own so you can trick all of your friends into thinking you got a tattoo.