Tiffany Haddish's New Blond Hair Color Is Really Putting the "Golden" in Golden Globes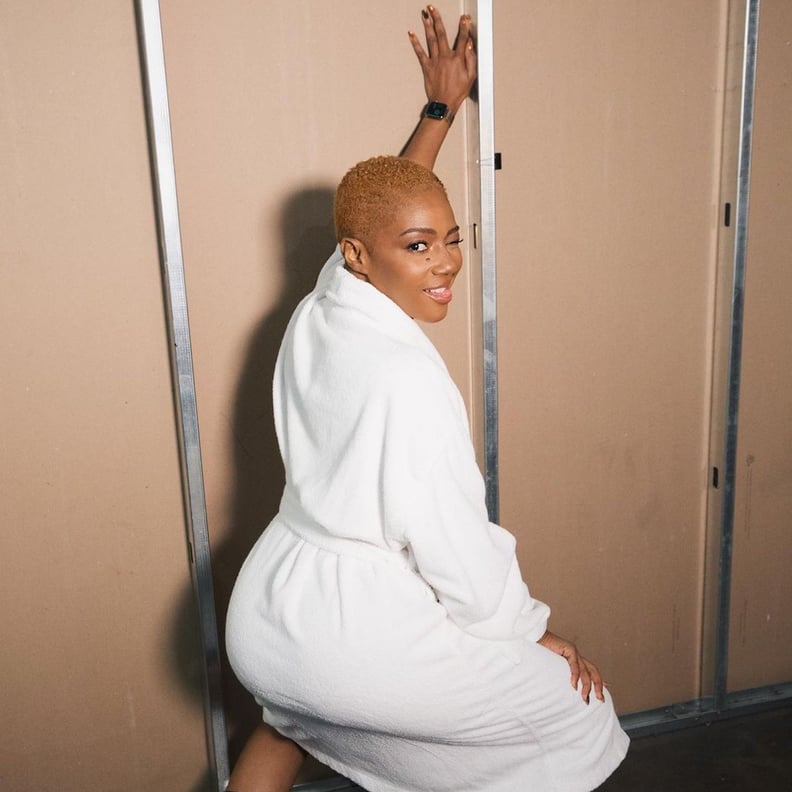 If there's any occasion that calls for a celebrity to debut a brand-new hair color, it's an award show — so that might explain Tiffany Haddish's new look at the Golden Globe Awards on Sunday night. The comedian showed up at the ceremony to present the award for best animated movie, and she stepped out on stage with a new golden blond color that makes her look as radiant as ever.
Haddish's hair was cut and colored by celebrity hairstylist Ray Christopher, who prepped the hair with SH-RD's Red-Ginseng Hair-Activating Shampoo and Protein Cream, before styling it with Bevel's Curl Creme. Once she was out of hair and makeup, the actress showed off her look on her Instagram Story, surveying her followers for their thoughts on tonight's look.
"My boys put in some work today," she said in a video. "Different. I don't know if I like it or not, but I'm into it." For what it's worth, we're definitely into it, and we hope the blond stays for a while.