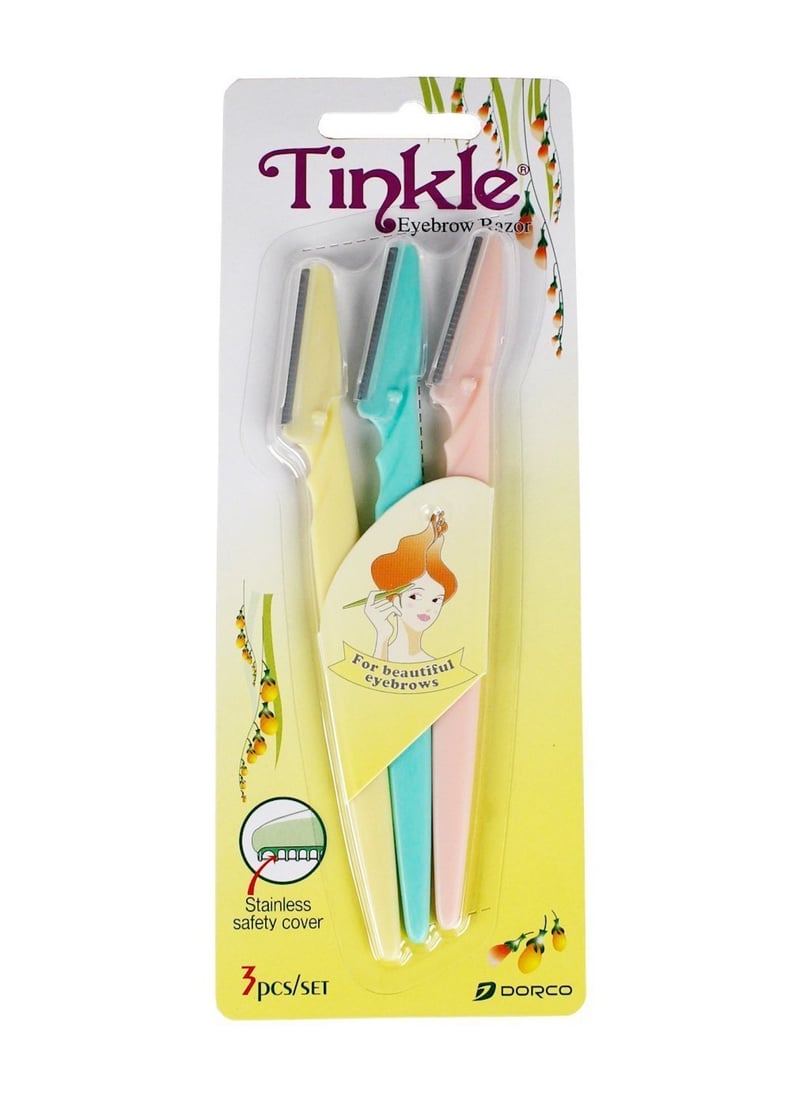 As POPSUGAR editors, we independently select and write about stuff we love and think you'll like too. If you buy a product we have recommended, we may receive affiliate commission, which in turn supports our work.
When I first heard about the Dorco Tinkle Eyebrow Shaper ($4 for three), I giggled at the name and wondered why I would ever need a tiny razor for my face. I am not a particularly hairy person and don't even shave my legs more than once a week, let alone shave my face or eyebrows.
I was curious, and the razors are pretty cheap, so I ordered the pack of three and waited to see if the product would live up to the hype. Once the razors arrived at my door, I was floored by how many uses I found for the little pastel tools. The ultragentle razors easily sweep across my face and remove thin baby hairs in one swipe. Although my hair is super fine, it's also very dark, and the razor easily removes the hair from the sides of my face and upper lip, removing any unwanted shadow effect the fuzz was creating.
I also love that it gently exfoliates my skin while it removes hairs, allowing a smoother surface for my foundation to adhere to. Since I started using these, my skin has looked fantastic. The razors also work great on other parts of my body to remove stray hairs. Since trying these babies, they have become an essential tool in my routine.