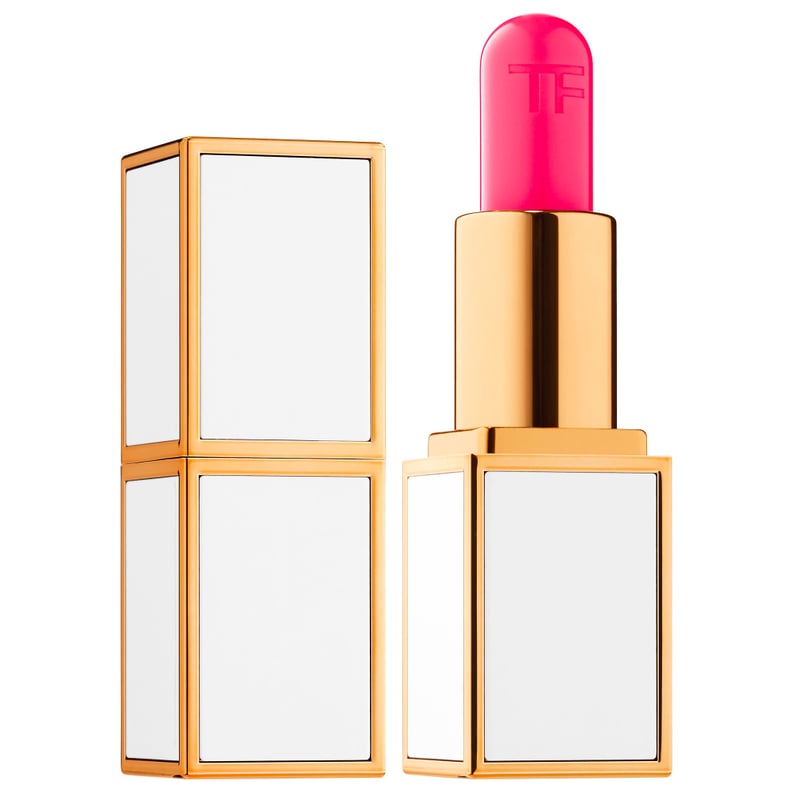 One of the most beloved luxury beauty brands just landed at Sephora. Welcome Tom Ford! The fashion-forward line is known for its unisex fragrances, longwear lipsticks, and stunning highlighters. This is the brand you want to be wearing when you say "I do." But even if you don't have a wedding on deck, it's perfect for your 9-to-5, hot dates, and chic soirees. That's because while Tom Ford is trend-forward, the products stay away from Instagram fads like "unicorn" or rainbow beauty. Instead, the color palette is modern and elegant. Keep reading for our top five Summer beauty picks, now available at the beauty mecca.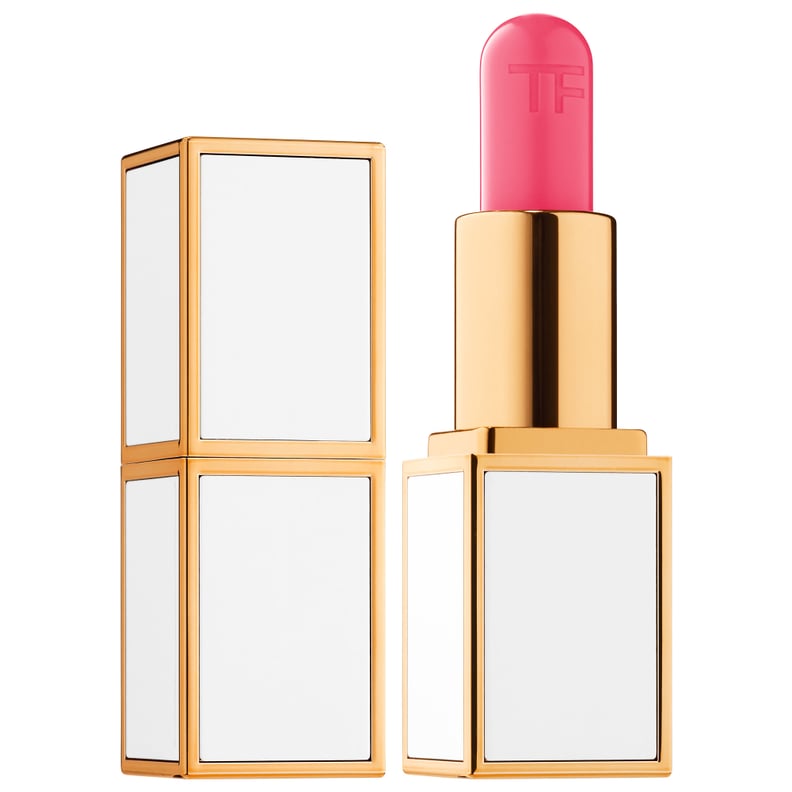 Tom Ford Clutch-Size Lip Balm in Cruising
While Tom Ford is known for creating creamy, pigmented lipsticks, Clutch-Size Lip Balm ($36) is not to be missed. The formula on these guys is a sheer, jelly-like stain. It's the perfect wash of color when you don't want to look like you're trying so hard.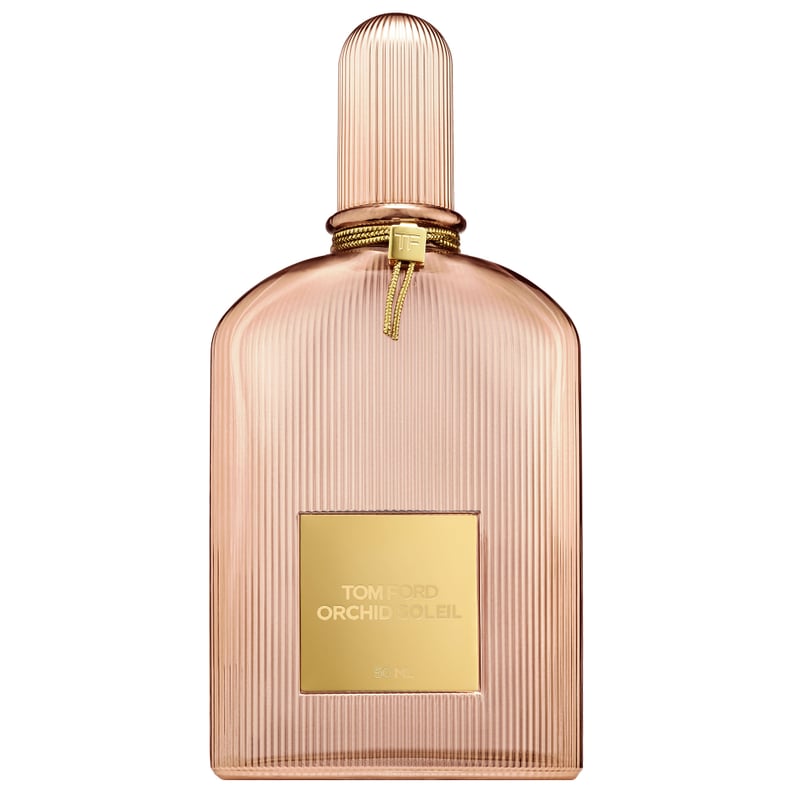 Tom Ford Orchid Soleil
Tom Ford's beloved Black Orchid fragrance comes in a lighter Soleil ($122) version — that also happens to be rose gold! The intoxicating scent is a mix of the iconic black orchid scent paired with tuberose petals, vanilla chestnut, and patchouli. If the term "sex on the beach" had a fragrance, this would be it.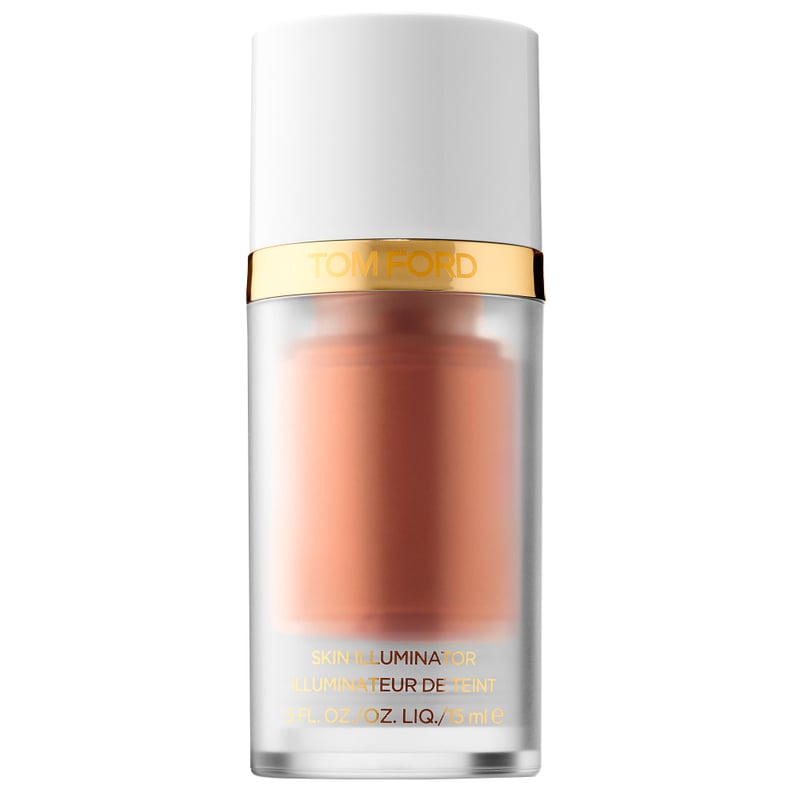 Tom Ford Skin Illuminator
Rock the Tom Ford Skin Illuminator ($50) under foundation, mixed in with it, or on top of your base. The peach-pink shade will give you a flattering, sun-kissed glow. You can even try it on your body or eyelids!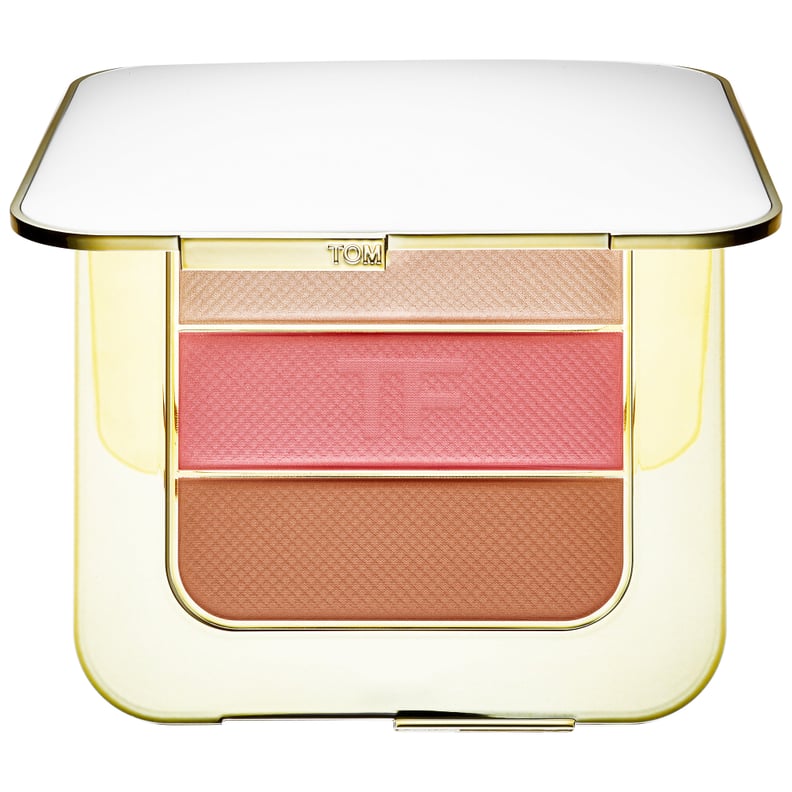 Tom Ford Soleil Contouring Compact
You need this trio of subtly shimmery powders for your next weekend trip. We love the Tom Ford Soleil Contouring Compact ($108) since it is a simple yet effective contour kit. You can sculpt your cheekbones without worrying about color-correcting and other advanced techniques.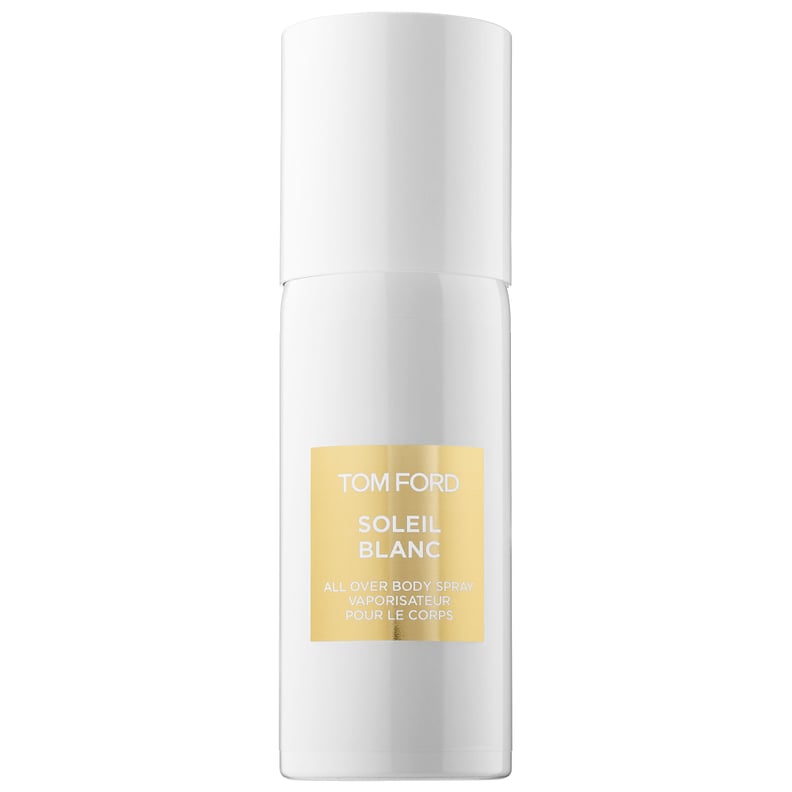 Tom Ford Soleil Blanc All Over Body Spray
The Tom Ford All Over Body Spray ($68) is a gorgeous way to wear fragrance — the cooling dry oil feels amazing on skin. Soleil Blanc is a favorite thanks to its beachy notes of white florals mixed with amber-sandalwood musk.