For Fall 2014, Tracy Reese treated each of her models as individuals by offering them five different makeup styles. Each look was inspired by an emotion: golden shadow for aggressive, a bold burgundy lip for sultry, glitter eye makeup for exuberant, a natural palette for stoic, and bluish-green hues for melancholy.
"We're looking at each model and making her look the best she can, using her natural part and texture," explained Ouidad Creative Director Morgan Willhite. In order to enhance the curl or wave, stylists wrapped strands around bobby pins in a figure eight motion and then set it with a flatiron. Any frizz was welcome to stay.
Tracylee and the Sally Hansen team debuted the new Fall 2014 polish collaboration with Reese backstage. Some models wore a silver and red glitter called Chili Flakes, while the rest wore a gray named Somber Bliss topped with Shattered Stars, a chunky metallic confetti.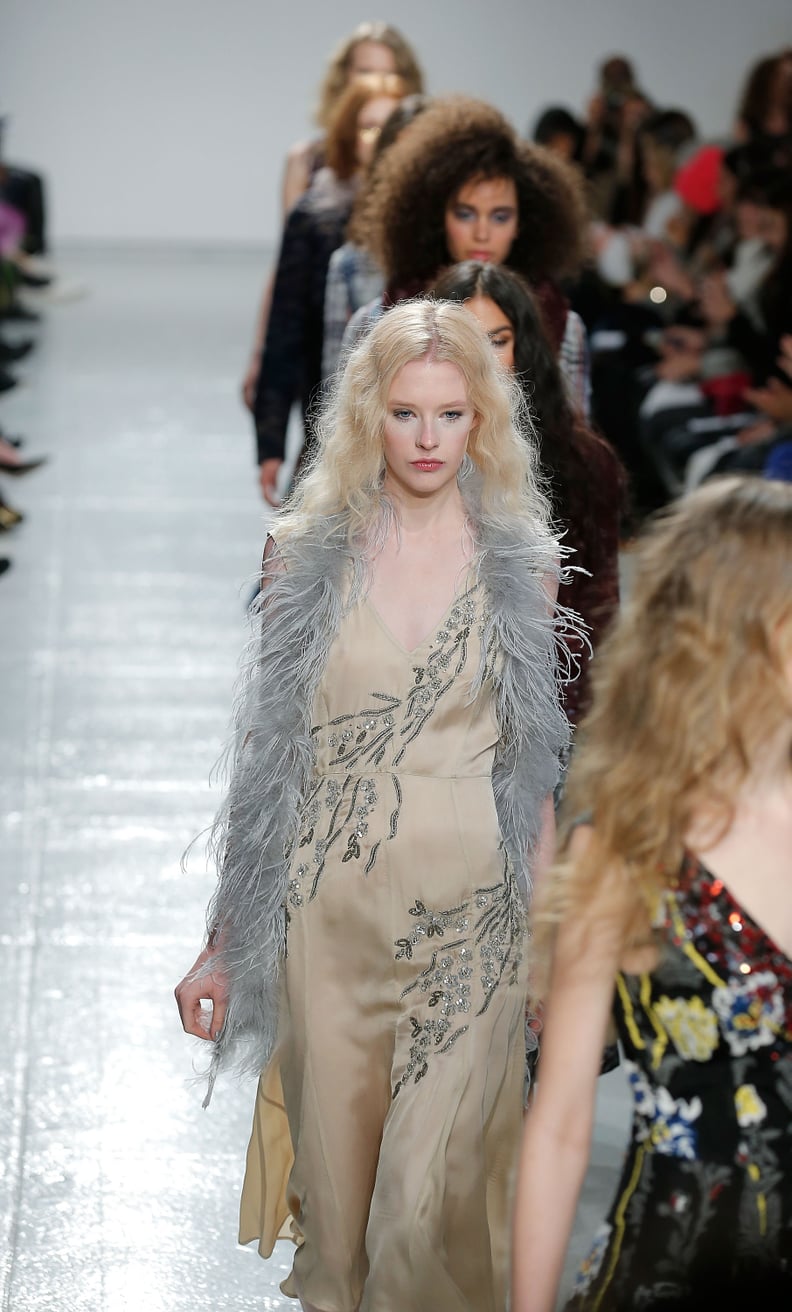 Tracy Reese Fall 2014
Hair: Morgan Willhite for Ouidad
Makeup: Mally Roncal for Mally Beauty
Nails: Tracylee for Sally Hansen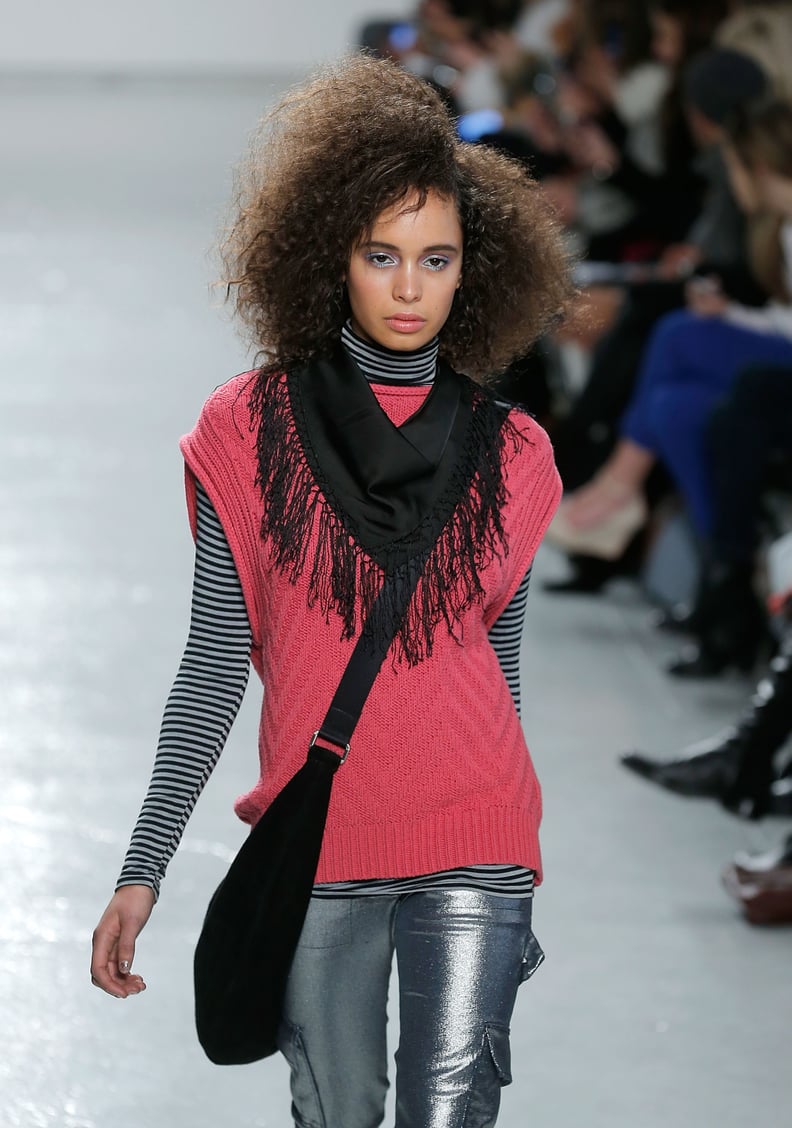 Tracy Reese Fall 2014
Hair: Morgan Willhite for Ouidad
Makeup: Mally Roncal for Mally Beauty
Nails: Tracylee for Sally Hansen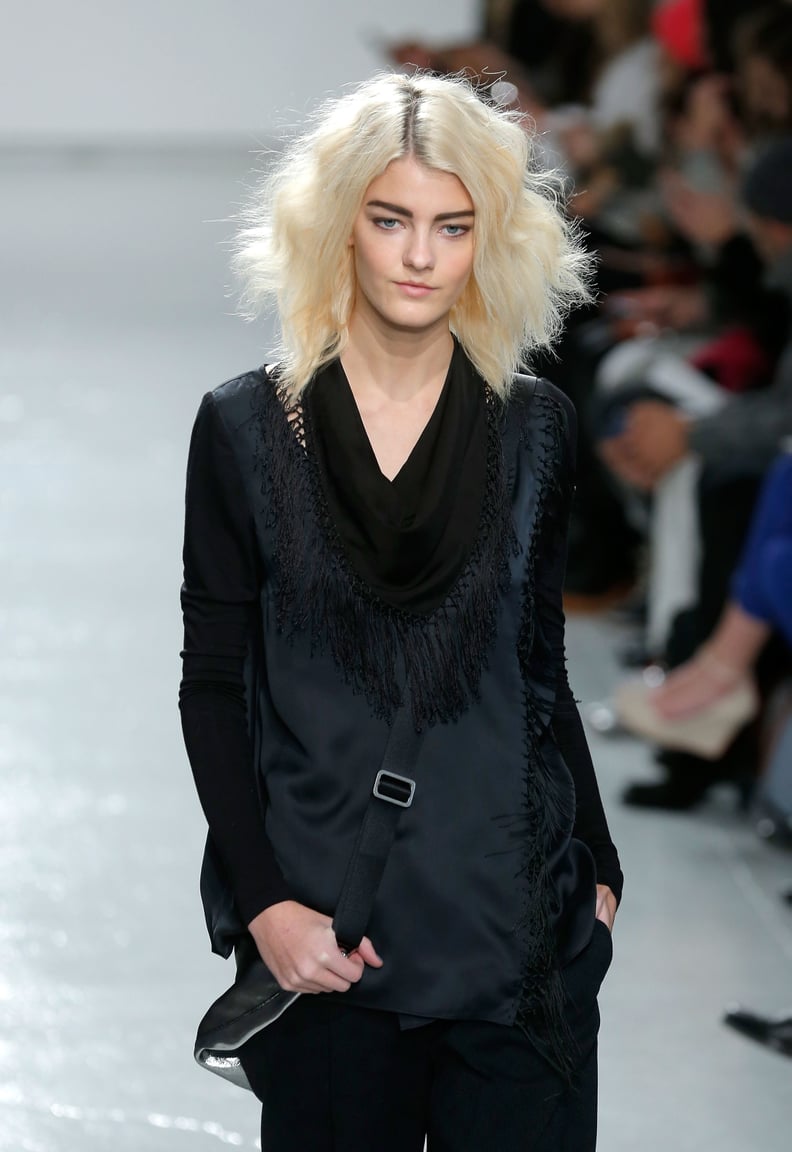 Tracy Reese Fall 2014
Hair: Morgan Willhite for Ouidad
Makeup: Mally Roncal for Mally Beauty
Nails: Tracylee for Sally Hansen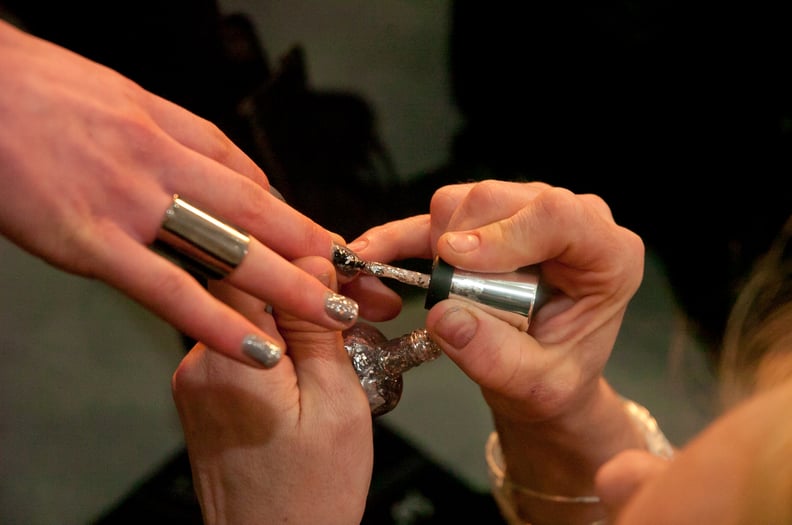 Tracy Reese Fall 2014
Hair: Morgan Willhite for Ouidad
Makeup: Mally Roncal for Mally Beauty
Nails: Tracylee for Sally Hansen
Tracy Reese Fall 2014
Hair: Morgan Willhite for Ouidad
Makeup: Mally Roncal for Mally Beauty
Nails: Tracylee for Sally Hansen